BreakOut West at FOCUS Wales 2018
As part of the BreakOut West partnership with FOCUS Wales, the following western Canadian artists have been invited to showcase May 10-12, 2018 in Wrexham, Wales.
FOCUS Wales is a not-for-profit organization, established to provide an annual showcase event for the Welsh Music Industry. Our core work centers around the delivery of our annual multi-venue festival taking place in Wrexham each Spring, which places the music industry spotlight firmly on the emerging talent that Wales has to offer the world. FOCUS Wales 2018 will mark the festival's 8th edition, and will welcome over 8,000 people to the town, building upon 2017′s record attendance across a jam-packed weekend of events. There's no place like Wrexham during FOCUS Wales, as we showcase 200+ bands from across the world, fill out a variety of spaces and music venues, using 20 stages, and hosting a full schedule of Interactive Industry Sessions, Stand-up Comedy, Arts events, and Film screenings, throughout the festival. In addition to the delivery of the FOCUS Wales festival, we also deliver a number of events and workshops throughout the year.
'One of the world's leading showcase events' Drowned in Sound
'FOCUS Wales is a truly special event' BBC Radio Wales
'Forward thinking welsh music industry showcase' Metro
'FOCUS Wales is a showcase festival to rival the best' God Is In The TV
'Fast rising music event, with a thrilling selection of bands' Louder Than War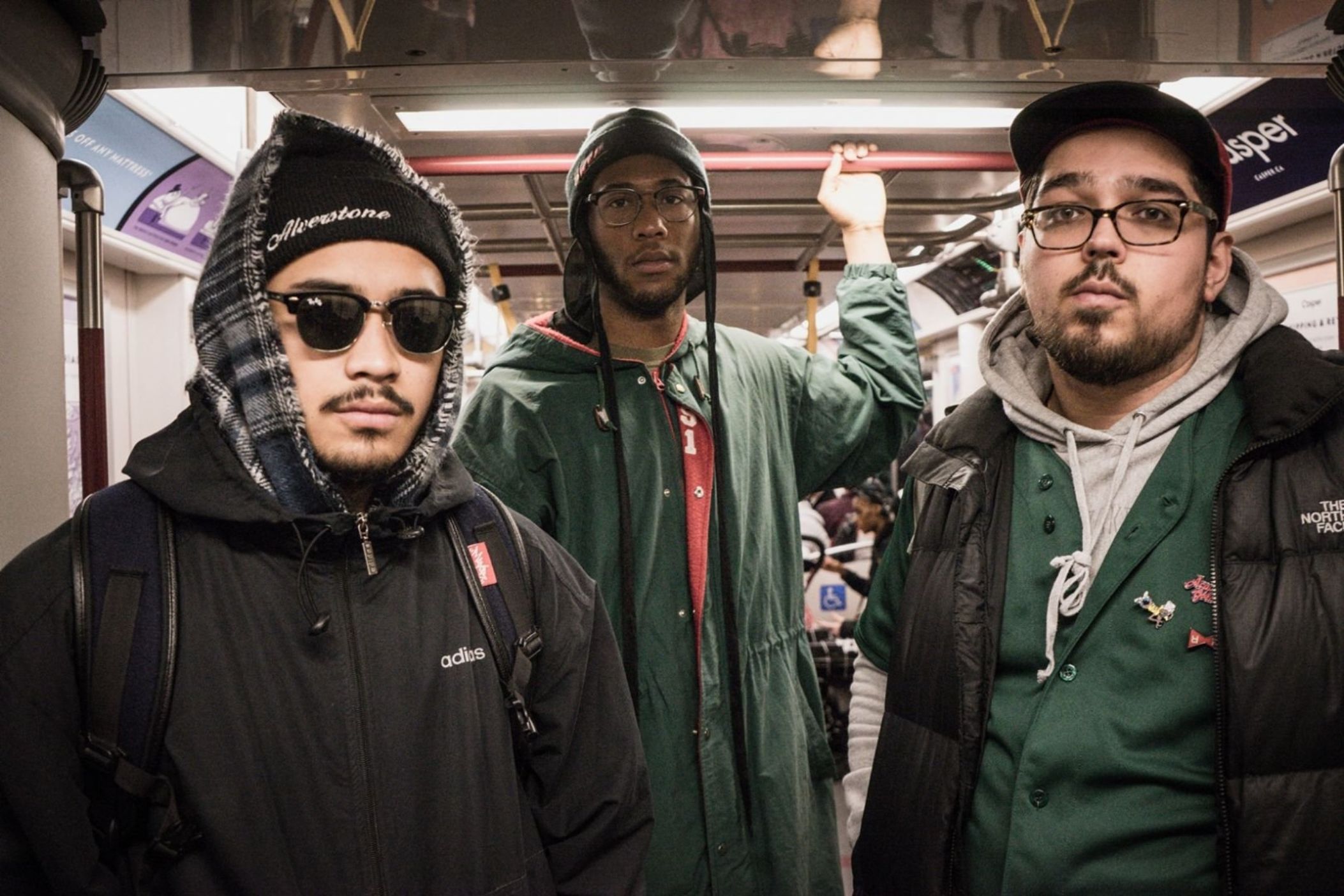 3Peat (MB)
3Peat are an exciting Hip-Hop project out of Manitoba, Canada, and are showcasing at FOCUS Wales 2018 as one of the BreakOut West festival's seven selections this year, identifying 3Peat as one of the most exciting emerging acts in Western Canada. 3PEAT's Steve, E.GG and Dill The Giant form a triangle offence of rap styles and influences. The trio grew up in Winnipeg. With Steve's background as a DJ, E.GG's roots in breakdancing and Dill's work with the Prestigious Deviants, the group naturally came together at hip hop events and became fast friends. There is a strong sense of East Coast legends like Pete Rock and Nas felt in the production and content produced by 3PEAT, mixed with a bounce reminiscent of Southern hip hop. The group recorded a song together and quickly blossomed into writing enough music to perform a short live set. After their first show the eclectic nature of the Winnipeg music scene stepped in. From opening for rap acts like Blackalicious and T.I, to sharing the bill with hardcore bands the group began to attract an organic following. With 30+ live shows under their belt and no presence online, 3PEAT rented a studio space, bought the necessary equipment with the money saved from gigs and self-recorded their debut EP, 3PEAT. That project was debuted to a sold-out crowd at The Goodwill Social Club and earned them Western Canadian Music Award nomination for Best Hip Hop Artist >>>>> 3Peat are showcasing at:
Friday - 9:40pm 11th May at Set The Bar
Saturday - 7:30pm on 12th May at Atomic (formerly Rewind)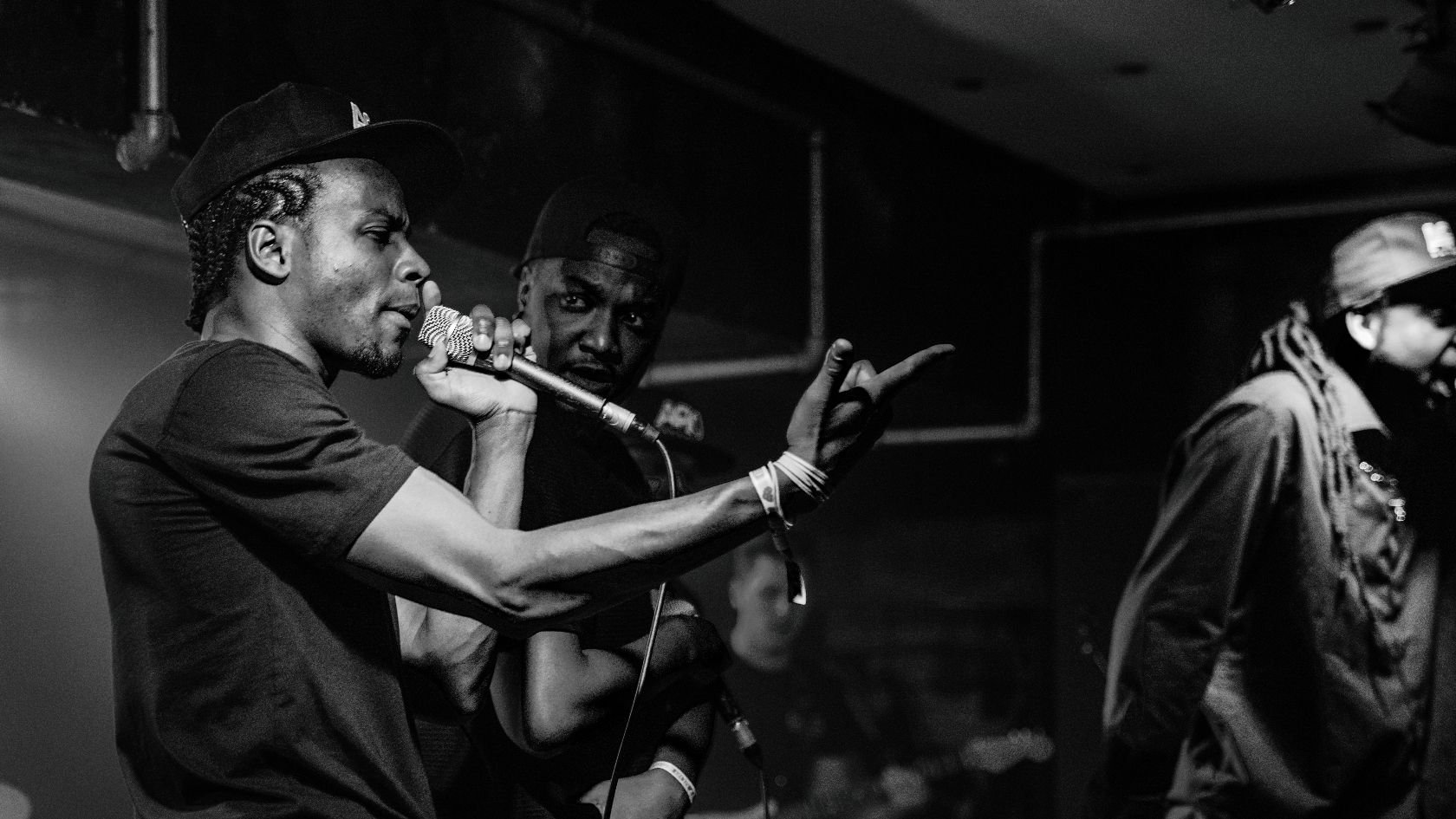 Arlo Maverick (AB)
Arlo Maverick is an Edmonton-based hip-hop artist that has celebrated many recent successes. Some of these accomplishments include awards and nominations (WCMA/EMA); critical acclaim from accredited music sites in Canada (Exclaim/HipHopCanada.com) and the US (Rap Reviews/Pop Matters); showcasing at Breakout West (Canada) and Zandari Festa (South Korea); headlining the 40th Annual North Country Fair's Friday night main stage (Canada); and national campus radio chart activity that landed him at #1 on Canada's weekly hip-hop charts and #3 on the US weekly hip-hop charts. Arlo Maverick's sound explores Jazz, EDM, and Soul yet identifies itself as hip-hop. Writing from his personal experiences, Arlo Maverick connects with his fans one song at a time. Be it songs about the innocence of falling in love, confronting one's inner demons, or the struggles of making ends meet, Arlo Maverick's music is as much about moving his audience physically, as it is about moving them emotionally. Stepping away from hip-hop's tradition of just an MC and a DJ, Arlo Maverick incorporates this hip-hop staple with his live band, HFO. With influences like K-Os, The Black Keys and The Roots, Arlo's live show is a fun, energetic and interactive experience where the audience is freed of their inhibitions to exist in the moment. Arlo Maverick is currently preparing the release of his sophomore album, Soul Merchant in early 2018. You can catch Arlo Maverick during FOCUS Wales 2018 at:
Thursday - 10th May @ 8:05pm - Set The Bar
Friday - 11th May @ 6:00pm - Ty Pawb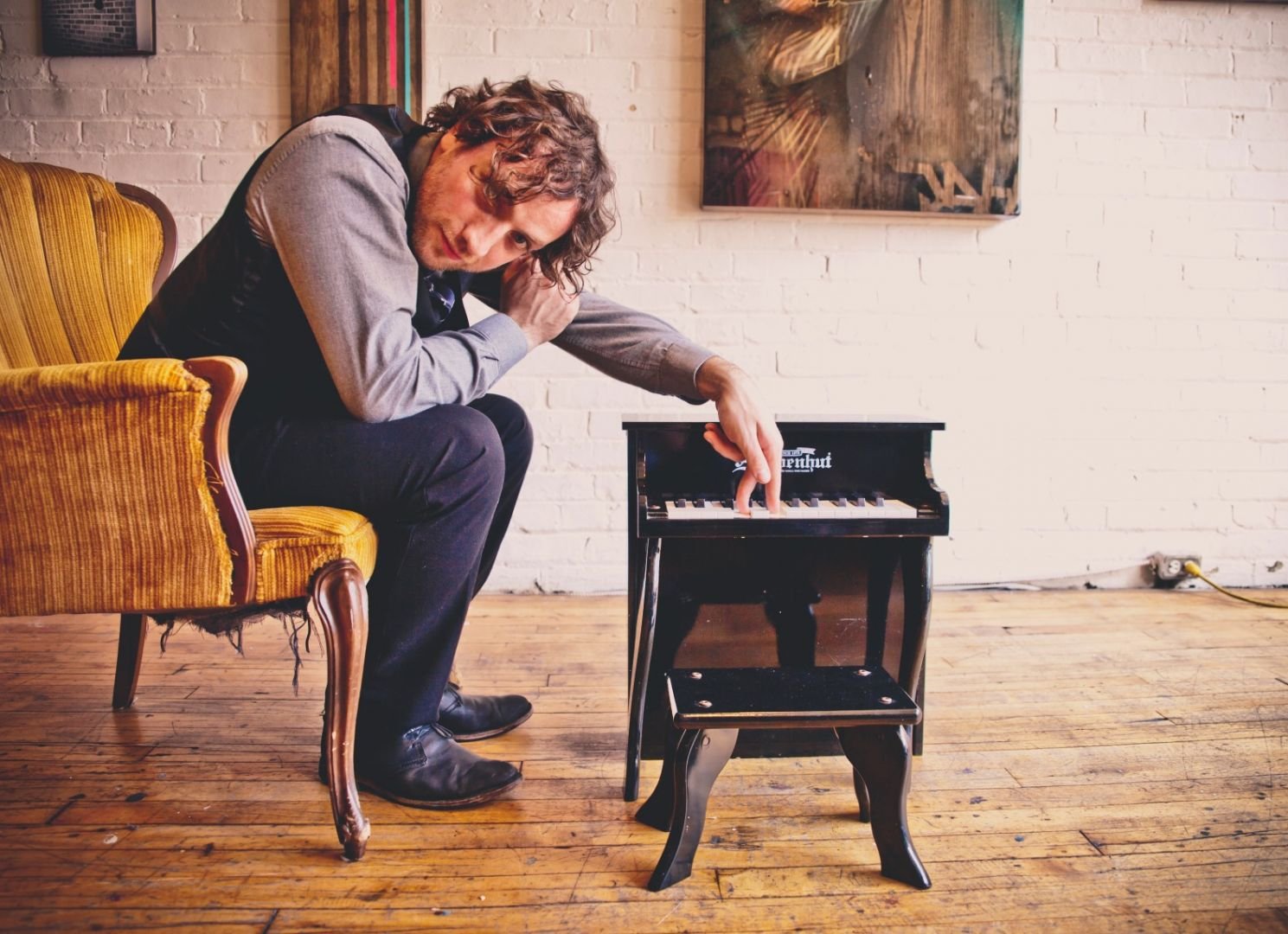 Declan O'Donovan (YT)
A masterful songwriter collects life's experiences and artfully turns them into songs that capture the imagination of a listener. Declan O'Donovan is that songwriter, that contemporary troubadour who utilizes a broad palate of voice and piano to tell intriguing stories through the music he creates. At home in the rural environs of Whitehorse, Yukon and equally at home in the urban centers of Montreal and Toronto, this broad sense of place comes into play in the songs Declan has written for his newest release, Broken Sky. "Overall, the sound of the album strikes a balance between the rural and roots, and the urban and contemporary influences that contributed to the sound and the songwriting," says O'Donovan. Produced by Jean Massicotte (Patrick Watson, Lhasa, Adam Cohen), Broken Sky, was recorded at Studio Masterkut in Montreal. "Jean gave my songs a landscape to live in and explore. He brought with him a sound and an approach that gave every note warmth and direction, and he gracefully coaxed out performances from everyone involved that at once made the songs both grounded and unrestrained." Featured among the many outstanding musicians on Broken Sky are Brad Barr of The Barr Brothers on electric and acoustic guitars, as well as Joe Grass of the Patrick Watson band on pedal steel, electric and nylon-string guitars. Declan is touring nationally and internationally in support of Broken Sky. In 2017, he is booked to play in Germany in March and May; in Japan in July; and will be in Canada during the summer of 2017. He will appear at Canadian Music Week (Toronto), the Atlin Arts & Music Festival and will tour BC in July. O'Donovan's self-titled debut album was released in August 2012 and featured "Cheap Souvenir". In 2014 he received a Maple Blues nomination for Best New Artist Of The Year, and wrote and performed the score for the short film, Enough To Get By,from his brother Kieran O'Donovan of Fata Morgana Films, which premiered at the Cannes Film Festival.
Friday 11th May @ 7:00 PM - Ty Pawb
Saturday 12th May @ 5:40 PM - St Gilles Parish Church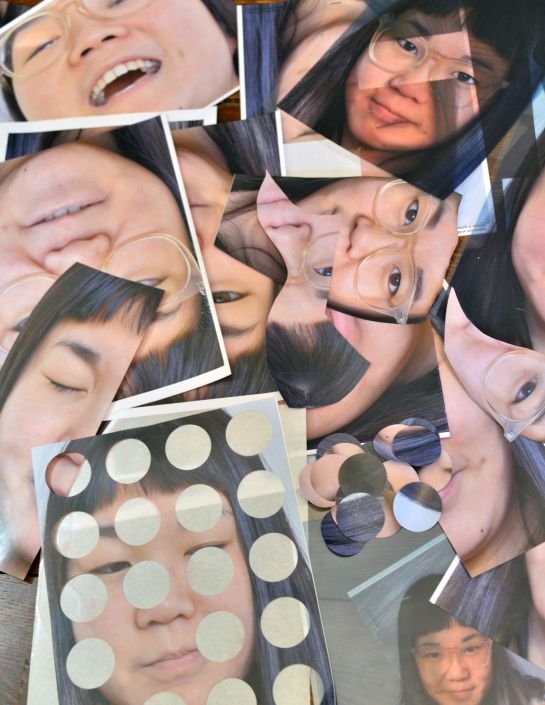 respectfulchild (SK)
respectfulchild (敬兒) is the solo instrumental project of Gan from Saskatoon on Treaty 6 Territory. Their music is both "electronic" in nature while being acoustically created, building experimental ambient soundscapes through slow progressions of meticulous improvisation. With a sound that has been likened to artists such as Brian Eno, Nils Frahm, and Owen Pallett, the lone presence of respectfulchild is able to bring quiet to even the noisiest of rooms.
The name respectfulchild is the literal translation of Gan's Mandarin name 敬兒[jìng er]. This name was given to Gan by their grandmother when they were born, a name and a culture they've become estranged from having lived their whole life in the predominantly white world of the Canadian Prairies. The music of respectfulchild is Gan's quiet way of seeking meaning in 敬兒 again
Thursday 10th May @ 7:40pm - Undegun
Saturday 12th May @ 9:10pm - Atomic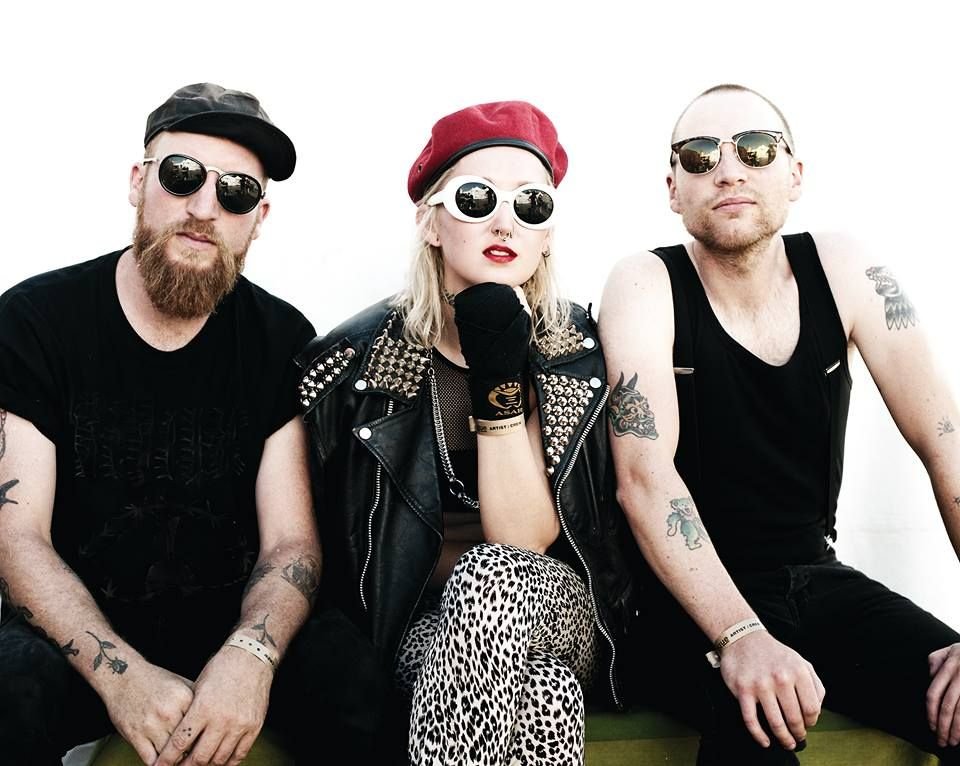 Little Destroyer (BC)
Little Destroyer are an exciting new band out of Vancouver, BC, Canada, and are showcasing at FOCUS Wales 2018 as one of the BreakOut West festival's seven selections this year, identifying them as one of the most exciting emerging acts in Western Canada right now. You can catch Little Destroyer at the following showcases during FOCUS Wales 2018:
Thursday 10th May @ 9:00 PM - Atomic
Friday 11th May @ 9:00 PM - Ty Pawb.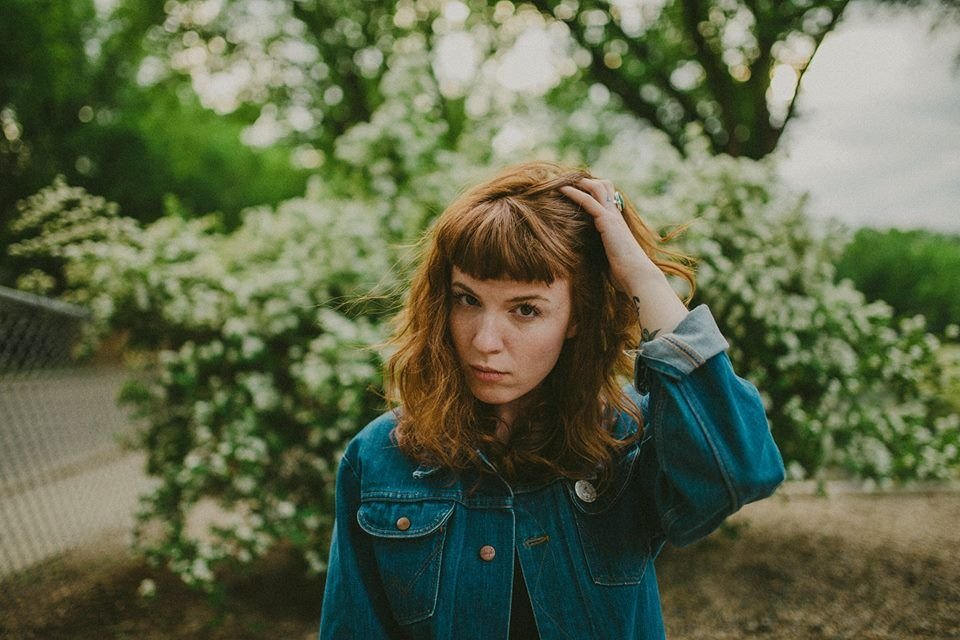 Megan Nash (SK)
Megan Nash, whose song "Deer Head" was nominated for a 2016 Western Canadian Music Award, has been described by CBC Radio One's Tom Allen as having "a powerful voice and an authoritative style." Her one-of-a-kind voice, deeply personal songs, and unapologetically open personality leave an impression upon everyone who hears her. On her latest album Seeker, Saskatchewan singer/songwriter Megan Nash collaborates with ambient/alt-rock unit Bears In Hazenmore with brilliant results. In sharp contrast to the starkness of her previous acclaimed album Song Harvest Volume One, Seeker takes Nash's roots-based songwriting into bold new sonic territory, displaying the undeniable chemistry she has forged with the group over the past year. That shared excitement was the hallmark of the sessions that produced Seeker over the winter of 2017 with engineer Orion Paradis (Library Voices), held at Soul Sound in Regina, a space shared with a contemporary dance studio. The flexibility of the location offered Nash the freedom to fully explore the range of her new material, from the atmospheric "Girl Vs Ocean" and "Summer," to the anthemic "Lavender & Leather" and "Bad Poetry." But as the concept of Seeker (embodied as well in its title track) suggests, Megan Nash is in the midst of her personal quest for spiritual meaning on her own terms. Her chosen path is through music, and as an artistic statement, Seeker displays the breadth of Nash's talents as a songwriter, vocalist and producer—the culmination of one stage of her journey while simultaneously beginning the next. You can catch Megan Nash at FOCUS Wales 2018: at:
Thursday 10th May @ 7:30pm - Old No.7 Bar
Saturday 12th May @ 8:20pm - Atomic (formerly Rewind).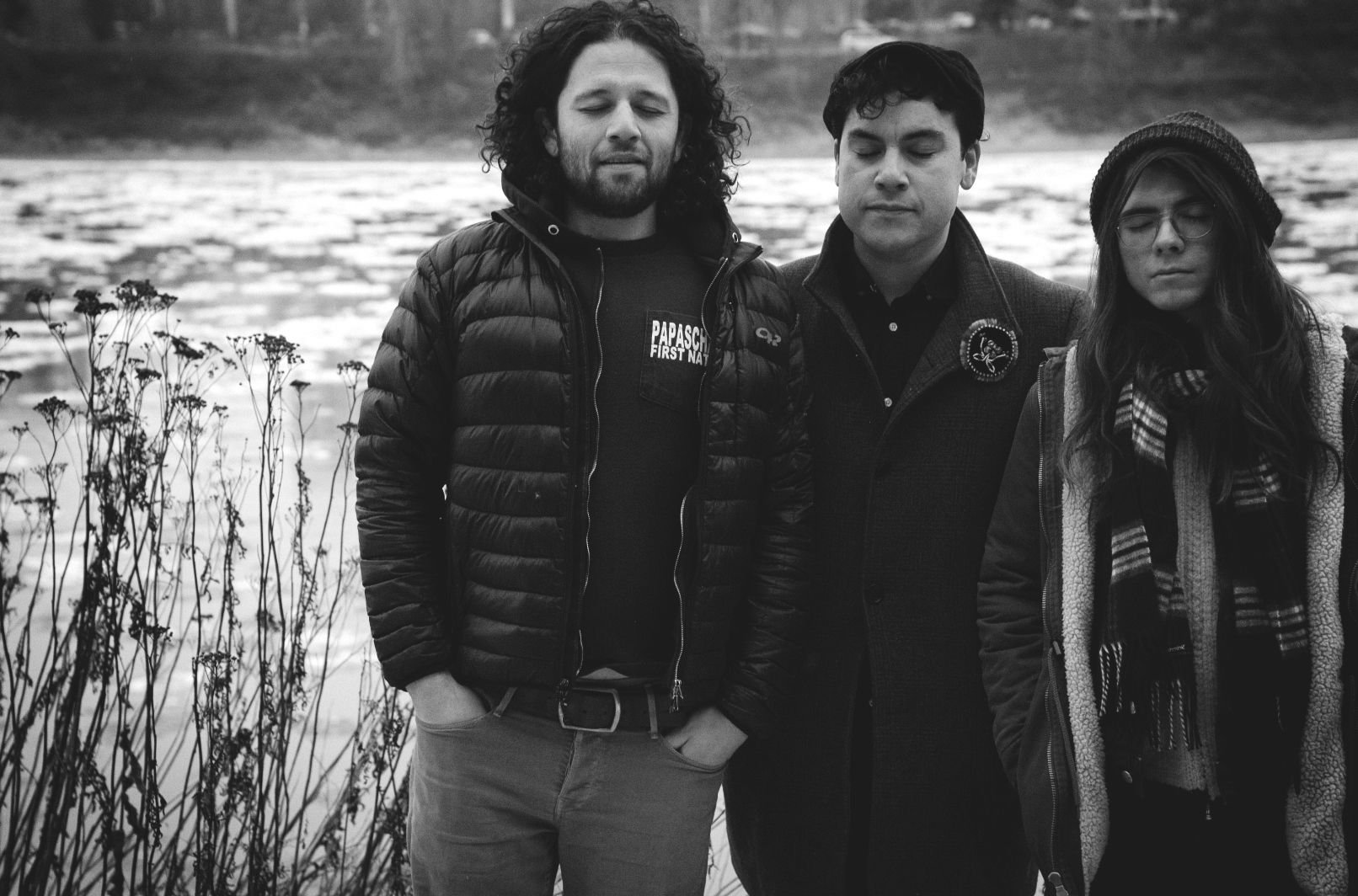 nêhiyawak (AB)
nêhiyawak hails from amiskwaciy (Edmonton) on Treaty 6 territory. Comprised of Kris Harper, Matthew Cardinal, and Marek Tyler - three Indigenous musicians coalescing at the intersection between traditional and contemporary music. Their sound at times loud and sweeping, and in moments - reticent and careful. Recording their first EP in November 2016 with Colin Stewart (The New Pornographers, Black Mountain, Dan Mangan), the music balances the band's heritage with the present. Indie-rock guitar and dance floor synths blend and walk alongside the steady beats of carved cedar log and hand drums. nêhiyawak tells stories - their story - capturing time through honeyed and haunting vocals, swaying in and out of the cacophony of electronic and analog sounds. Within the framework of the conventional song, the band creates and adds their own history and stage. Collecting and piecing together their experiences - existing simultaneously between diverse and disparate cultures - nêhiyawak shares with its audience their unique expression of Indigeneity in Canada today. Nêhiyawak ᓀᐦᐃᔭᐊᐧᐠ Pronunciation: neh-Hee-o-wuk (emphasis on 2nd syllable) | Meanings: Cree people, People of the Plains, Plains People, Exact People. You can catch nêhiyawak during FOCUS Wales 2018:
Thursday 10th May @ 7:00 PM* - Undegun *supporting Damo Suzuki of CAN (with some very special guests),
Friday 11th May @ 8:00 PM - Ty Pawb.