Posted On: Sep. 8, 2022
TEGAN AND SARA, GERRY STOLL, AND STEVE WOOD & NORTHERN CREE TO BE HONOURED AT THE 20th ANNUAL WCMAs THIS OCTOBER
BREAKOUT WEST CELEBRATES 20th ANNIVERSARY LIVE AND IN PERSON SEPTEMBER 28 – OCTOBER 2 IN CALGARY, AB
CALGARY, AB – September 8, 2022 – On September 28, BreakOut West will head back to Calgary, AB for the first time since 2013. Celebrating its milestone 20th year, the gathering continues to develop, support, and honour the best of Western Canadian music with its annual conference, festival and the Western Canadian Music Awards.
This year, the WCMAs are thrilled to be celebrating the 2022 Western Canadian Music Hall of Fame inductees – award-winning musicians, NYT best-selling authors, producers and activists, Tegan and Sara; recipient of The Kevin Walters Industry Builder Award – booking and entertainment management pillar, Gerry Stoll; and Heritage Award honourees – Northern Cree, led by educator, mentor and founding member, Steve Wood.
"We are thrilled to see these monumental Western Canadian Music Awards bestowed to such deserving Alberta artists and industry," exclaims Alberta Music Interim Executive Director, Christine Rogerson. "The impact of each has been profound and far reaching. From Steve Wood and Northern Cree providing a voice and platform for Indigenous stories to be heard across Turtle Island and beyond, to Tegan and Sara's boundary pushing musicality that has inspired a chorus of voices and activists, to Gerry Stoll's advocacy in bringing international eyes to the Edmonton stages while developing the industry players who would take over from him... each honouree is remarkable and we are so proud to share in their recognition."
The Western Canadian Music Hall of Fame annually recognizes an artist/band that has made a significant impact in their career; traditionally being awarded to an artist/band from the host province. Each year, The Kevin Walters Industry Builder Award is given to a person who has made a significant impact on the music industry through their mentorship, training, and/or leadership, and the Heritage Award is presented to a person who has made significant contributions to the music industry over the course of their career.
Tegan and Sara, Gerry Stoll, and Steve Wood and Northern Cree will be formally honoured and recognized at the WCMA Industry Awards Brunch on Saturday, October 1 during BreakOut West in Calgary. The full list of 2022 WCMA nominees can be found here. Winners of the artistic categories will be announced during a special broadcast presentation and reception in Calgary on Friday, September 23rd, ahead of BOW's official kick-off.
The annual conference, showcase festival and awards celebration was previously hosted in Calgary in 2004 and 2013. The 2022 event will include a three-night music festival, showcasing talent from across western Canada, as well as special guests from eastern Canada and internationally; a four-day career development conference and international industry program; awards programs honouring the best of western Canada's artists and industry; and much more. For more information as the event develops, and for year-round opportunities supported by BreakOut West, visit www.breakoutwest.ca.
About Tegan and Sara
With nine studio albums to their credit, a tenth on the way, and millions of records sold, Tegan and Sara have used music as a way of storytelling throughout their 20-year career. With that storytelling at the core, they have built a multi-faceted media empire that stretches into TV, books, newsletter and public service, but is always deeply rooted in music.
Tegan and Sara have earned three JUNO Awards, two Polaris Music Prize nominations, a GRAMMY nomination, a Governor General's Performing Arts Award and the 2018 New York Civil Liberties Union Award. Outspoken advocates for equality, in 2016 the duo created the Tegan and Sara Foundation, which fights for health, economic justice and representation for LGBTQ girls and women. They recently launched I Think We're Alone Now, a Substack newsletter that includes both free and paid-tier content, spanning audio and text-message conversations as well as essays, lyric annotations and behind-the-scenes looks about their upcoming projects, including High School, the highly anticipated series based on their New York Times-bestselling memoir of the same name and the newly announced middle-grade graphic novel duology Tegan & Sara: Junior High and Tegan & Sara: Crush, written by the twins and illustrated by Eisner Award-winner Tillie Walden.
The multi-platinum duo will release their tenth studio album, Crybaby, on October 21, 2022, having recently shared the new singles, Fucking Up What Matters, Yellow and Faded Like A Feeling. Introducing the next exciting chapter in their musical career, these biting, propulsive slices of power pop reflect on the turbulence Tegan and Sara felt in both their own lives and the world at large over the past several years.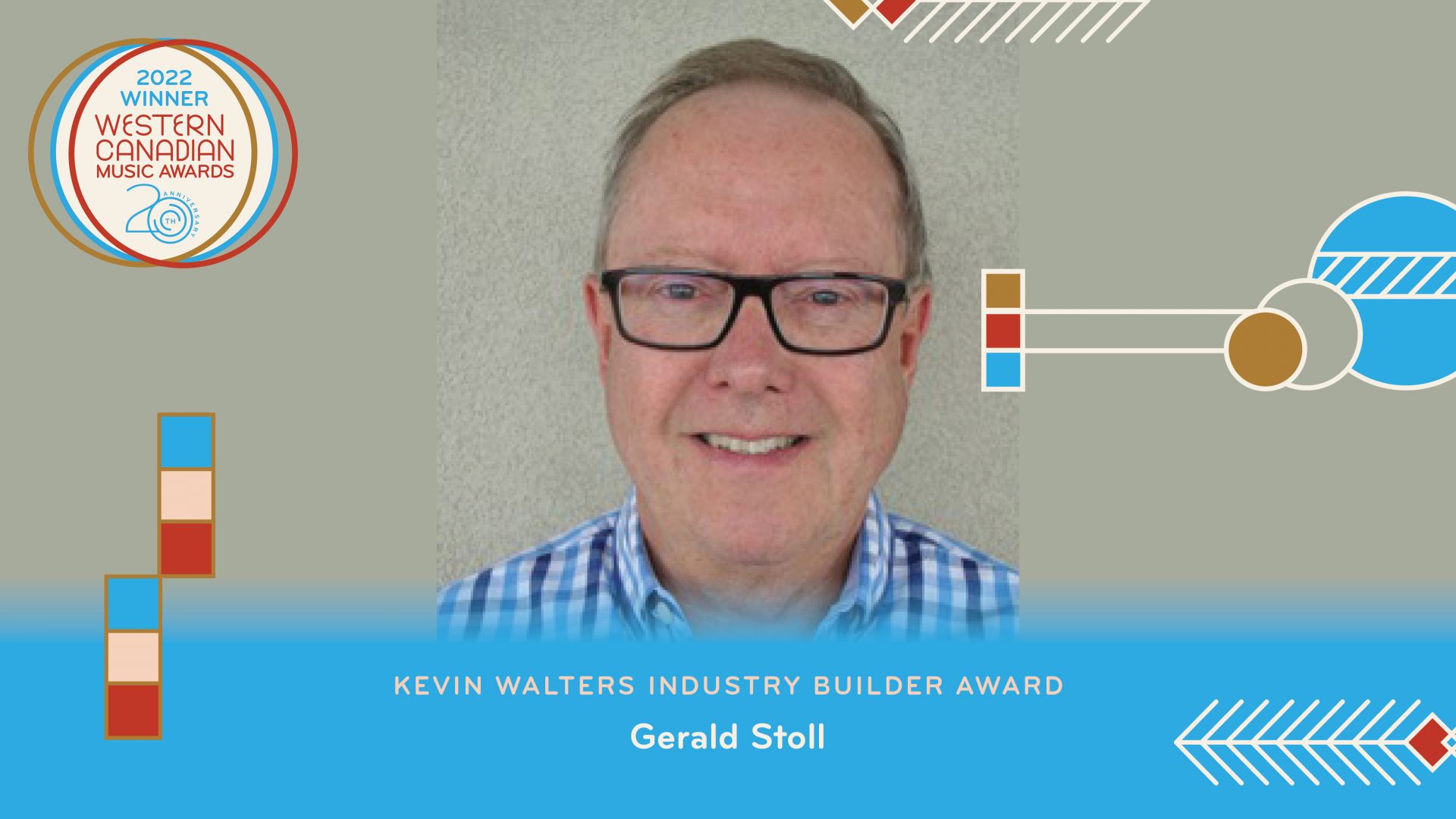 About Gerry Stoll
In a career that spanned more than 34 years, Gerry Stoll has been a true steward of the music scene in Alberta. Beginning his career at the University of Alberta as the General Manager of the Horowitz Theatre and the iconic Dinwoodie Lounge in 1982, Gerry booked the bands before they were the bands that we know and love. He was breaking acts and creating that cult of campus shows that subsequent University bookers would chase and never be able to recreate.
From 1995 through 2008, Gerry put Edmonton on the map for touring performers and international industry through his role as the booking and entertainment manager at Rexall Place (formerly Northlands Coliseum). Growing the arena's concert calendar from three to 43 shows over his tenure was a tremendous feat and accomplished through creativity, strong relationships, and shrewd negotiations.
As a community builder and industry leader, Gerry was part of the founding board for the Prairie Music Alliance, then carried on as the organization developed into the Western Canadian Music Alliance. He served on the board of directors and as President of the Alberta Recording Industry Association and as a director with the Canadian Country Music Awards. He was part of the team that brought the JUNO Awards to Edmonton in 2004.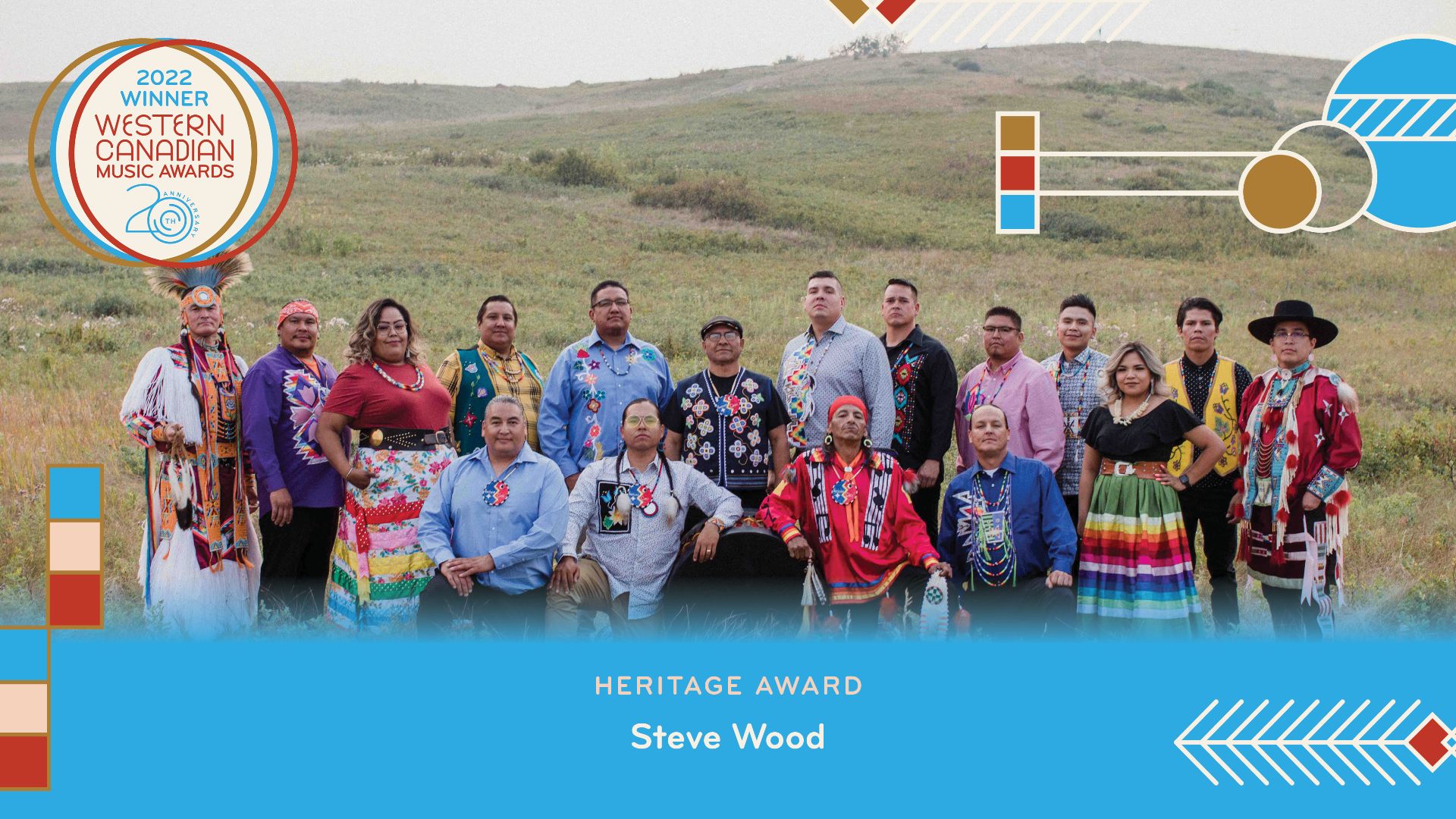 About Northern Cree
Northern Cree is a nine-time GRAMMY nominated powwow and round dance group from Treaty Six territory with 50 albums to their credit. The group was formed in 1982 by Charles Wood Jr., Earl Wood, Randy Wood, and Steve Wood.
Northern Cree performs at festivals and hosts pow wows with eight to 20 singers. The group is led by Steve Wood and includes Joel Wood, Marlon Deschamps, Shane Dion, Marcus Denny, Leroy Whitstone, Marvin Deschamps, Jordon Fiddler, Emerson Samson, Penny McGilvery, Dezi Chocan, Randall Paskemin, Jamon Paskemin, Gilbert Buffalo, Desmond Redcalf, Jonas Tootoosis, Ben Cardinal, Kyle Pasquayak, Shaina McGilvery, and Jayzer Littlewolfe.
Since 1999, Northern Cree has earned a total of 44 nominations and 18 awards for their music.