About BreakOut West
BreakOut West Festival is an incredible opportunity for music discovery!
Three nights,
50+ bands
110+ shows
One wristband for only $20

Discover your new favourite band at BreakOut West.
Breakout West
Mobile App.
Download this year's version of your iPhone or Android and be kept informed of our latest announcements.
With many interactive options this year, you will want to be sure to have the app on your phone so you don't miss out.
To view a modified version online just click here. Sign in and manage your schedule.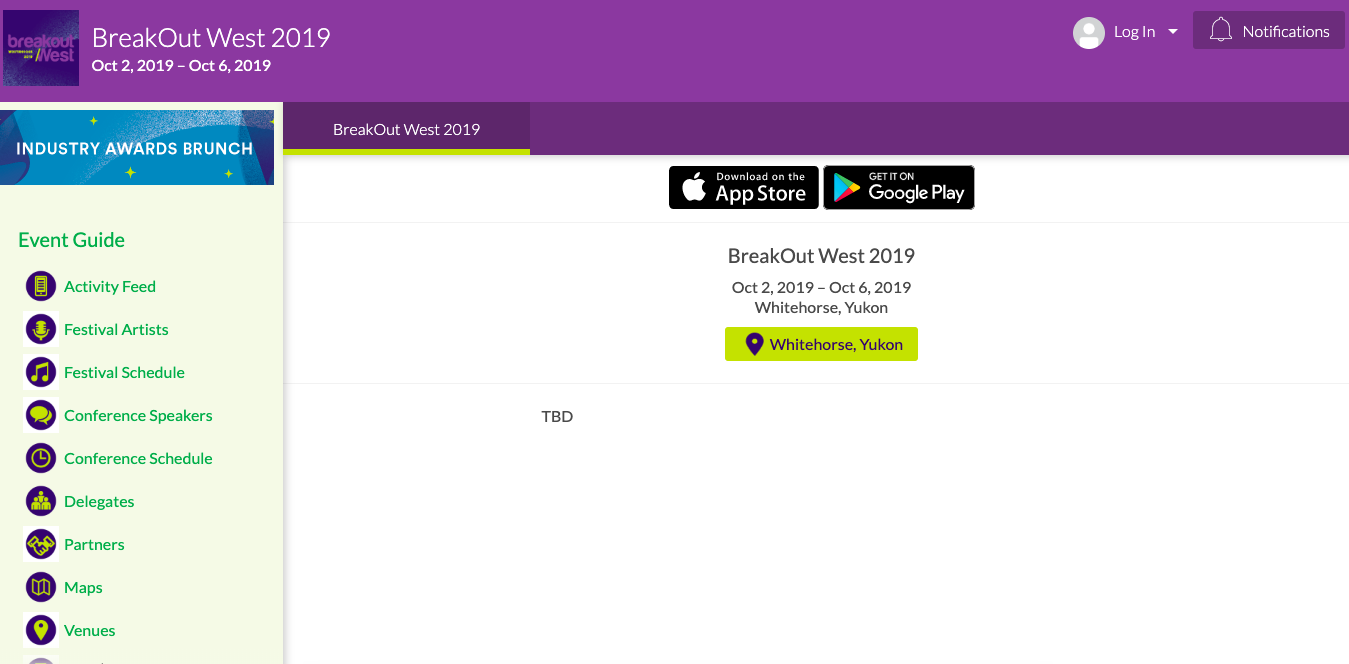 Showcase Festival Wristbands & Kick-Off Concert Tickets (Coming Soon!)
Festival Wristbands and Kick-Off Concert tickets will be available for purchase online here.
Starting on Oct 2, 2019 you may redeem your online purchase at any of the participating venues starting one hour before the first performance.

Access is subject to each venue capacity.
For full details of the performers, please visit Artists & Schedules.
To stay informed, please sign up for our newsletter below.
About the Showcase Festival
The BreakOut West Showcase Festival features a multi-genre line-up of over 50 of western Canada's best emerging and established artists showcasing at multiple venues throughout the host city. We'll start off the 2019 showcase festival with a Kick-off Concert on Oct 3. The line-up for 2019 will be announced here soon.

BreakOut West features some of the best untapped talent in western Canada. Support your local artists & discover the next big thing!
BreakOut West 2019
BreakOut West 2019 will be held in Whitehorse, YT, from October 2-6! BreakOut West is a four-day music conference, a three-night multi-genre showcase festival, the Western Canadian Music Industry Awards Brunch, the Western Canadian Music Awards Reception, and a Kick-off Concert for music lovers of all ages. All venues are in close proximity, have easy access, appropriate capacities and existing local live music audiences.
BreakOut West is the primary event hosted by the Western Canadian Music Alliance – an organization created by the Music Industry Associations of British Columbia, Alberta, Saskatchewan, Manitoba, Northwest Territories, Yukon Territory, and Nunavut – to promote and celebrate western Canadian music. Each year the event is held in a different member region on a rotational basis. The Western Canadian Music Alliance values excellence, boldness, integrity, inclusivity and passion; values that carry us through all of our event vision and work with artists and industry.