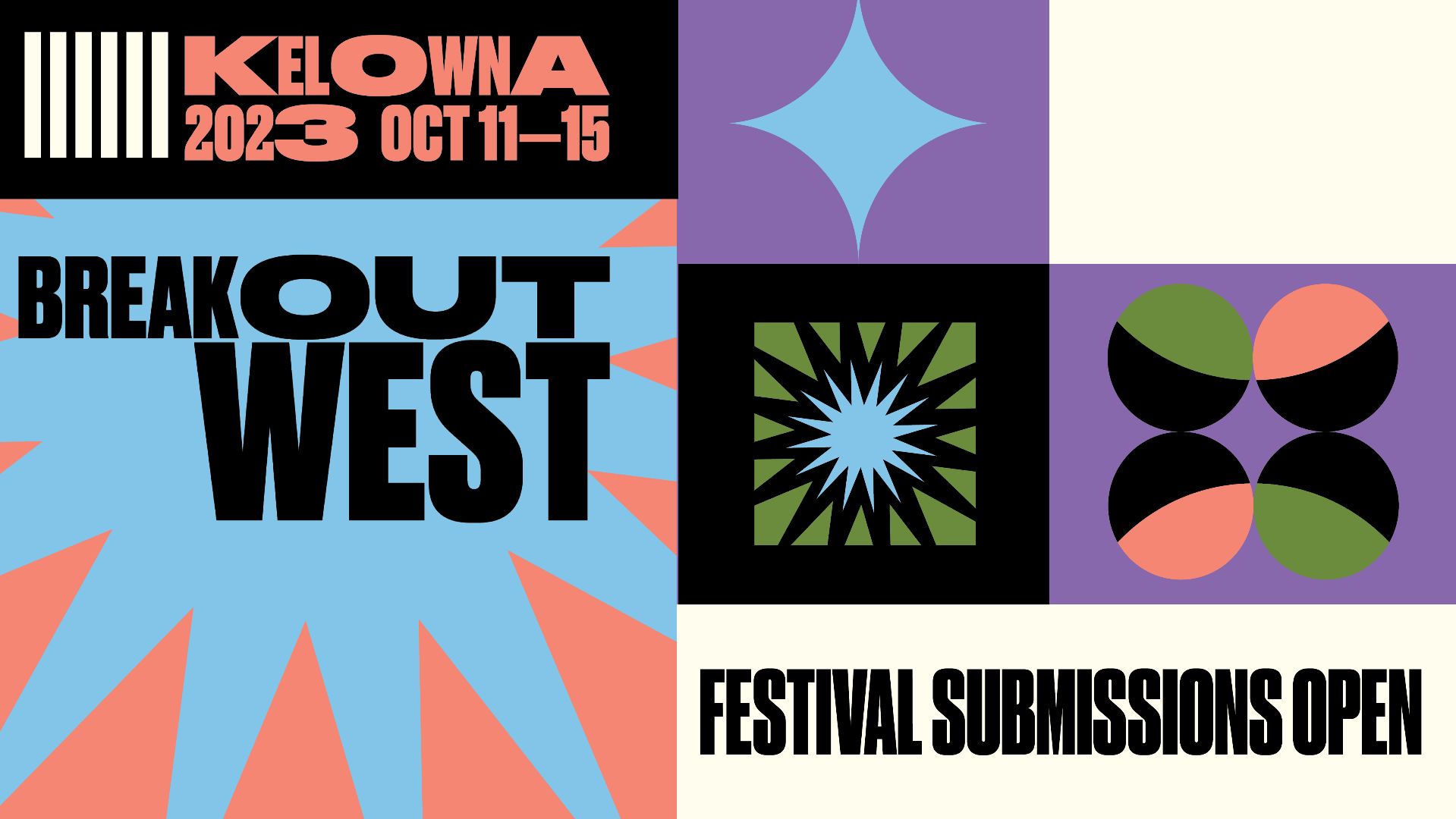 BreakOut West festival submission are now closed.
BreakOut West Showcase Festival Submission Guidelines
CONTENTS
CHANGES IN 2023
Please note that BreakOut West Showcase Festival submissions and Western Canadian Music Awards Submissions are now separate. Awards submissions will begin in March 2023. Submissions are now being accepted through Awardstage, which means that you will have to create a new login to begin your submission, and it may look slightly different than years previous. If you experience issues with Awardstage, please contact johnny@breakoutwest.ca. If you have any questions about the festival itself, or eligibility, please reach out to liam@breakoutwest.ca.
CONSIDERATIONS
submission to the festival does not guarantee acceptance.
all submissions are accepted online only. If internet access is a barrier to submission, submitters may request a .doc or .pdf version of the submission form by emailing liam@breakoutwest.ca
payment of the entry fee may only be made by credit card online only.
read all guidelines and category requirements to ensure qualification.
It is highly recommended that applications be submitted well before the deadline to ensure there are no unforeseen issues at the time of submission. Late applications due to technical issues within 24 hours of the deadline will not be considered acceptable grounds for late submission and may lead to your application not being considered further for funding.
SHOWCASE SUBMISSION FEES
| | | |
| --- | --- | --- |
| | MIA Member | Non-Member |
| Early Bird | 15% Off | 15% Off |
| Regular | $40.50 | $45 |
SHOWCASE SUBMISSION DEADLINES
Early bird pricing concludes: February 6, 2023
Submission deadline: March 20, 2023 at 11:59 PM CDT
RESIDENCY REQUIREMENTS
All performing festival artists must be residents of Manitoba, Saskatchewan, Alberta, British Columbia, Yukon, the Northwest Territories, and/or Nunavut, for at least six months between January 18, 2022 and March 20, 2023. The mandate of the Western Canadian Music Alliance is to support artists and companies who reside in Western Canada a majority of the time and as such contribute to healthy and thriving music communities in the region. In the case of groups, 50% of the members must meet the residency requirement.
MUSIC INDUSTRY ASSOCIATION MEMBERSHIP
It is recommended nominees, and those submitting, be a member of a Western Canadian Music Industry Association but is not required. Upon acceptance, the MIAs will be contacted to ensure current membership.
The Western Canadian Music Industry Associations include:
MUSICAL GENRE
The Western Canadian Music Alliance is an inclusive organization and BreakOut West is open to submissions from artists of any genre. However, selections are made by jury on the basis of qualification and fit for the festival, and thus not every genre will be represented at the festival at any given year.
FESTIVAL ACCEPTANCE CRITERIA
BreakOut West is a music industry showcase, designed to match export-ready artists based in Western Canada with industry professionals at their level. Artists are selected based on their goals, recent experience, and the likelihood of which they would find concrete business at the BreakOut West conference. WCMA recommends that submitting artists meet at least two, but ideally all four of FACTOR's criteria for export readiness.
BreakOut West is a juried showcase festival that takes many details into consideration. These may include; diversity of genre, language, gender and cultural identity. The festival also strives to represent all Wesern Canadian Music Alliance geographic regions. Gender-non-conforming artists, Indigenous artists, and artists of colour are strongly encouraged to apply.
FESTIVAL SHOWCASE ARTIST COMPENSATION
Delegate Package valued at $215, per band member, which includes wristband to all festival showcases, delegate pass to take part in the BOW conference including workshops, networking receptions, sign up for one-on-one meetings, songwriting sessions, etc.

All showcasing artists will be able to access early and exclusive sign up for One-on-one meetings with industry mentors, ahead of general access.

As a showcase at a recognized music industry conference, selected showcasing artists may be eligible to apply for support through FACTOR, and their provincial showcase funding program for support of showcase expenses. This may include travel, accommodations, payment to artists, per diems, marketing expenses, etc. Please contact your provincial music industry association for more detail.

Access to hotel room discounts at participating hotels negotiated by WCMA (linked to hotel rates page on BOW website)

Marketing tools to promote showcases including electronic show posters, social media promotions and use of logos and branding upon request.