Posted On: Sep. 20, 2021
Featured Artist - Okay Mann
Meet Katlin Mathison - otherwise known as Okay Mann: a schoolboy heart with wandering toes, whose childhood fascination with campfire singalongs sent him across the pond for a mentorship with Paul McCartney, a gold single in Norway, and eventually led him back to the harsh weather and friendly faces of the Canadian prairies. Discover Okay Mann's music on Bandcamp.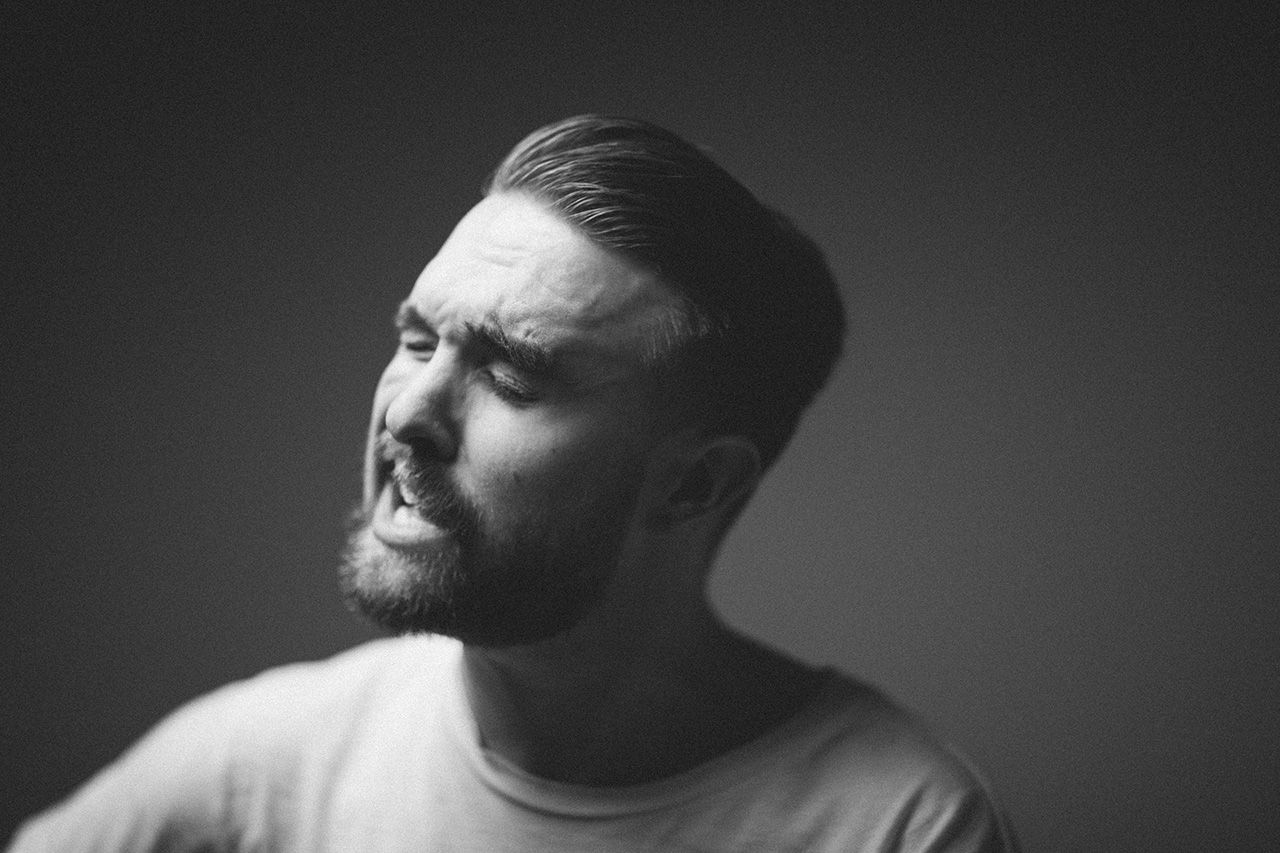 Armed with a new moniker and a suitcase of songs born of a Winnipeg winter, Okay Mann returned to the cobblestone streets of Liverpool, UK to record his debut release, Little Mersey. By combining modern recording technology with traditional analog tape methods, he crafted a unique timepiece: a snapshot caught on magnetic tape of a city left behind. Okay Mann followed up his debut with two singles: straddling the line between invention and convention, It Won't Be Long's uplifting pop sensibility helps the dark lyrics hide in plain sight. Ring Road, with its infectious chorus and energetic production, works through the frustration of trying to look to the future with two feet planted firmly in the past.
1. What is the coolest show you have ever played?
While it wasn't really a 'show', I had the rare opportunity of workshopping my songs one-on-one with Sir Paul McCartney. The experience of performing my half-written tunes for him (and having him sing along in harmony, and chime in with the odd piano part or lyric idea) is not one I'll soon forget. More recently, I played a drive-in show to hundreds of parked cards from a festival-sized stage, which I thought was a lovely way to put on a show while keeping everyone safe and socially-distanced during COVID-19.
2. How do you keep yourself healthy and happy working in music?
While I don't always succeed, I find that trying to remember everyone is walking a different path, and that success can look and feel differently to different folks. Doing my thing my way (and at my pace) without trying to compare myself to others is my simple recipe.
3. What is the biggest challenge you've experienced in getting to where you are?
Several years ago I went through a life event that fundamentally changed my view of myself and the world around me. It lead me to withdraw socially and become radically less confident in my music and in myself in general. As someone who has always loved to share ideas, play live shows, keep in touch with friends on social media, I suddenly found it nearly impossible to release and perform music as I made it and maintain a genuine online presence. I know I'm not the only artist who deals with feelings of inadequacy or fear of judgment, but reaching for life's unreachable curveballs (like the one it threw at me) is certainly a challenge everybody can relate to.

4. What is the best part of your life that isn't music-related?
I'm incredibly thankful for my girlfriend Nina and my wonderful community of family and friends. I'm also very passionate about my 'day job' in tech - I proud of my role in helping to build SkipTheDishes from a scrappy start-up to an industry leader, and am now helping to grow another start-up called Neo Financial which aims to disrupt Canada's traditional banking landscape.

5. What is the best advice you have been given in the music business?
I'm not sure who said it first, but "Nobody thinks about your project as much as you do". That means that nobody (except maybe your Mom) is waiting on your next release, and you can take the time to get it right. Additionally, it means that if you need to a break from social media or playing shows, nobody (again, except maybe your Mom) will notice your absence. I think that generating engaging content and being as consistent as possible is something to strive for, but it's also helpful to remember that the world will continue spinning if you don't post an Instagram story for a day or two.