Posted On: Sep. 12, 2017
Mariel Buckley
It's rare for a young, emerging artist to deftly combine excellent song craft and engaging stage presence, and Calgary's Mariel Buckley has already shown a remarkable penchant for not only writing heartfelt songs in the spirit of Neil Young and Lucinda Williams, but also embodying the spirit of a true raconteur from the stage, her good-natured wit and repartee as comically relatable as it is sincere.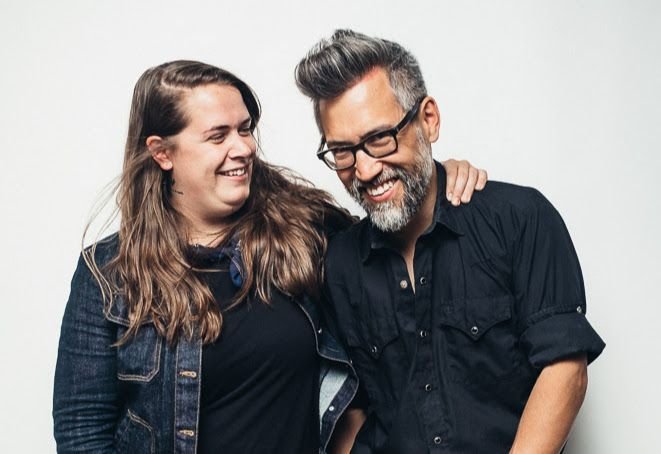 After an impressive two years performing at the Calgary, Block Heater, Edmonton, Canmore and Lethbridge Folk Music Festivals, Buckley capped off her 2017 summer by opening for none other than Albertan champion, K.D. Lang. Her success continues to grow among new and long-time listeners alike.
The Northern Sessions - Mariel Buckley - Driving In The Dark from Daelan Wood on Vimeo.
On her upcoming 2nd full-length release, Driving in The Dark, due in early 2018, Buckley and producer Leeroy Stagger expand her classic country sound to include more edgy rock n' roll tones, resulting in a set of tunes that showcases Buckley's range as a performer, and her excellent tastes as a songwriter.
Driving in The Dark (spring 2018) is Buckley's sophomore, full-length recording, produced Leeroy Stagger.
What's the most 'rock star' thing that you've ever done?
I stabbed a beer with a golf tee and shotgunned it on stage. Made it all the way through our first song without burping.
What do you like better studio or stage and why?
The stage is where I feel more comfortable pushing myself, less inhibitions. Just the raw energy of the band and your songs. I love that. The studio can encapsulate all of those things, but it sometimes takes longer to settle in and open up when I'm working in a session.
If you had to give up music – what would you do to be creative?
I'd go back to cooking in a heartbeat. The hours are the same, the work is hard and the people are salt of the earth; beauties. It's exhausting but so gratifying. I find that same joy in music.
Strangest venue or gig you've ever played?
Too many to name. There's a strange trend evolving where singer-songwriters are playing in upscale restaurants after dinner rush, that's a special kind of weird interaction. People awkwardly slurping their entrees and avoiding eye contact while the venue owner stares daggers into your soul because your PA is louder than a whisper. Just buy a fucking jukebox or hire a DJ.
What is the best advice you were given in the music business?
Never sacrifice passion for a paycheque, and nothing is ever impossible.