Posted On: Mar. 10, 2020
12 Music Related Podcasts
You Need To Start Listening To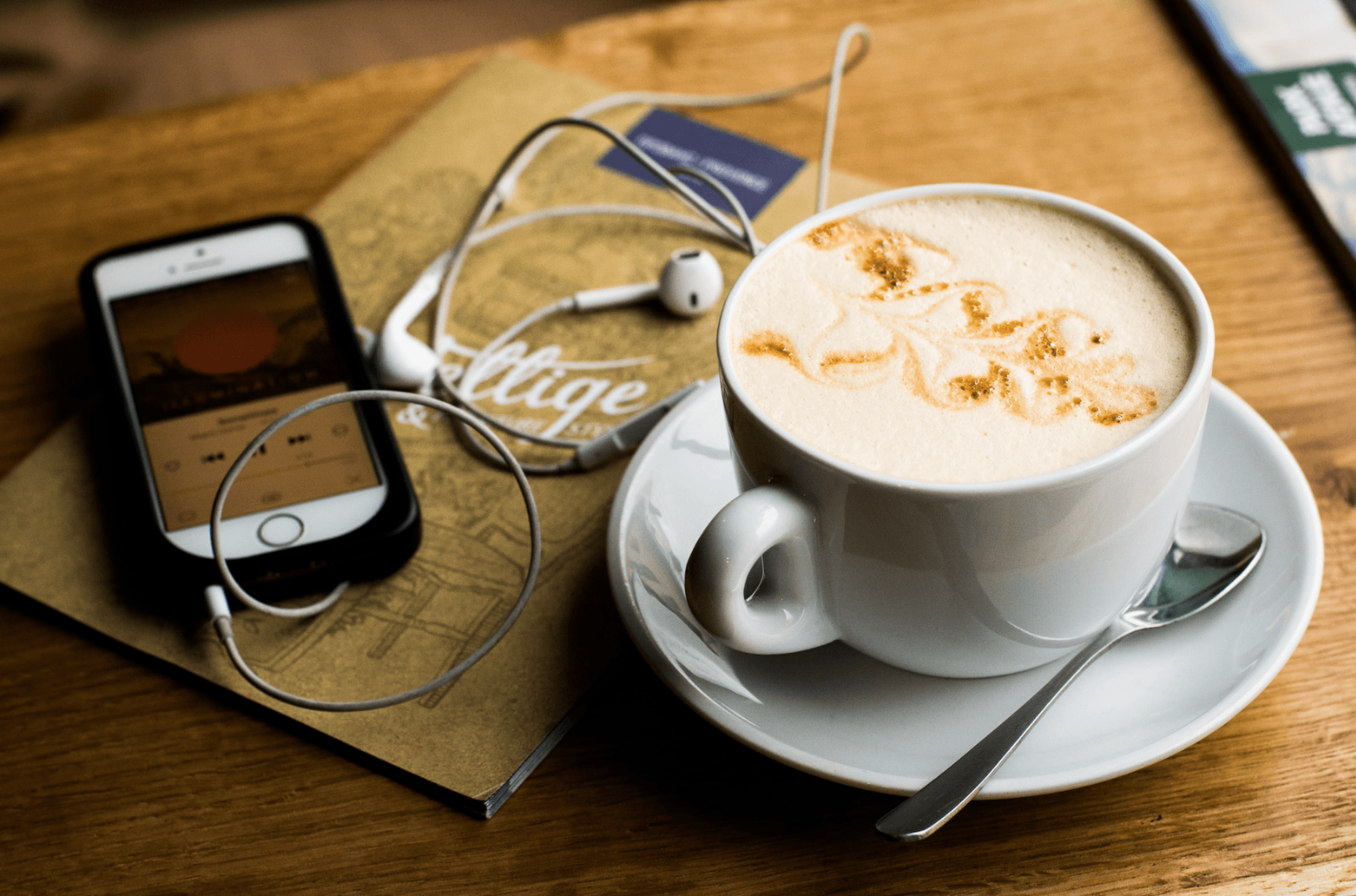 Interested in hearing the 'story behind the song' by today's well known popular artists? Would you rather learn how to increase your Spotify plays and create a successful marketing campaign for your next single? Want to hear conversations between working, mid-level musicians in one of North America's music capitals?
We've gathered ten amazing music and music industry related podcasts for you to start following. Take a listen via your preferred podcast provider and let us know which episodes stick out the most to you!
"A podcast about the making and meaning of popular music hosted by musicologist Nate Sloan and songwriter Charlie Harding, produced by Rock Ridge Productions, Vox Media Podcast Network and Vox.com. We break down pop songs to figure out what makes a hit and what is its place in culture. We help listeners find "a-ha" moments in the music. "
"Making music has never been easier, but building a music career today is altogether different. Finding the right audience for your music takes an entrepreneurial mindset, a lot of hard work, and a willingness to experiment. The DIY Musician Podcast features interviews with artists of all styles and backgrounds who've found a unique but authentic pathway to success, as well as in-depth discussions with music publicists, promoters, lawyers, publishers, talent buyers, and more. This podcast is geared towards independent musicians who want to build a sustainable music career without giving up (too much) financial or creative control."
"Every week, we sit down with an acclaimed and venerable songwriter to intimately discuss what happens behind closed doors in the music industry. There are millions of singers, thousands of artists, and only 40 top songs per genre at a time... this podcast is about the people who make them."
"For generations of music lovers, the liner notes on albums were a central part of the way music was heard. You bought an album and it came with an accompanying narrative: a digression, an aside, a backstory—maybe even an invented history. We intuitively understood that great music required not just listening but conversation between the artist and the audience and the audience and the rest of the world. Broken Record is a podcast that restarts those conversations—in a world without liner notes—for a new audience of music lovers."
"Creative Juice is a weekly 1-hour podcast dedicated to enabling you to pursue your creative passion. Each week we interview successful independent musicians, music industry professionals, and music marketers to give you an inside look at what it's like to treat your "dream" like your "fallback". We also take you inside what's working now at the cutting edge of music marketing. You'll learn exactly how to gain control, clarity, and confidence in your music career."
"Song Exploder is a podcast where musicians take apart their songs, and piece by piece, tell the story of how they were made. Using the isolated, individual tracks from a recording, podcast creator Hrishikesh asks artists to delve into the specific decisions that went into creating their work. Guests include Björk, U2, Metallica, Solange, and over a hundred more."
"A weekly podcast & radio show about the music industry hosted by Music Business Association president, Portia Sabin.!"
"Interviews and insights from independent record labels. A podcast for the people who run indie record labels and for DIY musicians who self-release music. "
"The Music SuperCast (MSC) podcast explores the collision of music and image from the perspective of music supervisor, creative director and VP of the Canadian Guild Of Music Supervisors, David Hayman of Supergroup Sonic Branding Co. Candid Conversations. Music Matters Uncensored."
"Candid conversations with the working force of the music industry. This Nashville based podcast explores what it really looks like to make a living in one of the fastest changing industries in the world."
"Michael Raine, the Editor-in-Chief of Canadian Musician Magazine, brings you in-depth conversations & insider information on timely topics from around the music industry."
"The Popcast is hosted by Jon Caramanica, a pop music critic for The New York Times. It covers the latest in popular music criticism, trends and news."
What music podcasts are you listening to that aren't on our list? Shoot us a note on social and let us know about them!