Posted On: Oct. 13, 2018
THE WESTERN CANADIAN MUSIC ALLIANCE UNVEILS RECIPIENTS OF THE 2018
WESTERN CANADIAN MUSIC INDUSTRY AWARDS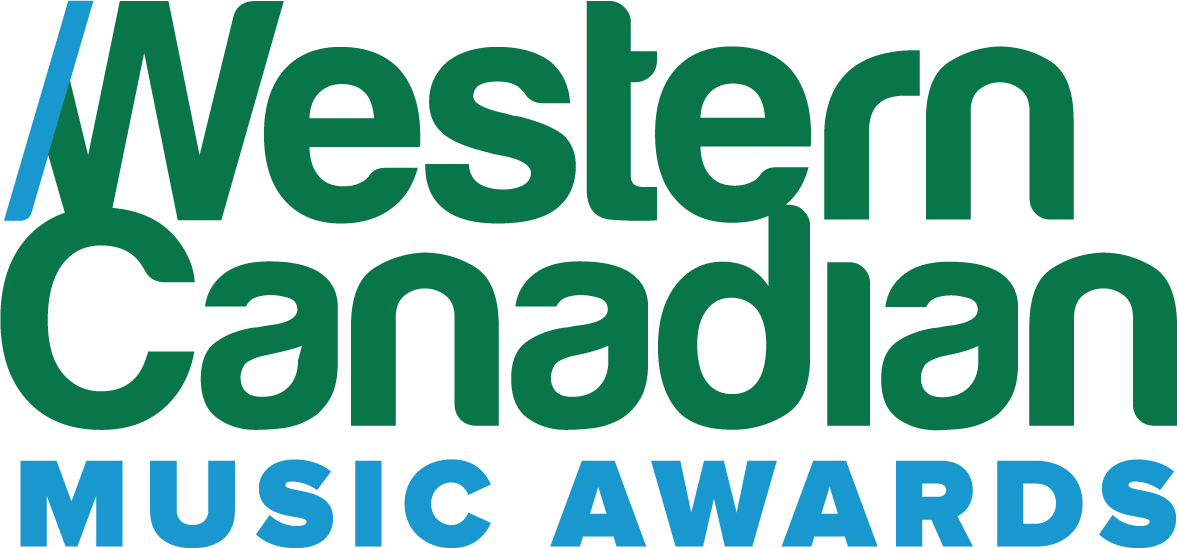 BREAKOUT WEST 2018 CELEBRATES
65 SHOWCASING PERFORMERS OVER FOUR DAYS
70 CANADIAN SPEAKERS, PRESENTERS AND MENTORS,
41 INTERNATIONAL DELEGATES, 25 CONFERENCE SESSIONS,
AND 600+ ONE-ON-ONE MEETINGS
Kelowna, BC – Saturday, October 13, 2018 – Today at the WCMAwards Industry Brunch, the winners of the 2018 Western Canadian Music Industry Awards were revealed. The event was held at the BreakOut West host hotel – the Delta Grand Okanagan Resort. The Artistic awards were presented on Thursday, October 11 at the Laurel Packing House. A full list of all WCMAward winners can be found below.
Honourees included Terry Jacks, who received the 2018 Heritage Award, and Allan Reid, who was presented with the 2018 Kevin Walters Industry Builder Award. Manitoba indie-rock band, Attica Riots, were awarded Recording of the Year, which was accompanied by a $2,000 honourarium courtesy of Stingray Music's Stingray Rising Stars program. The Grapes of Wrath were inducted into the Western Canadian Music Awards Hall Of Fame, honouring their decades-spanning career. The Kelowna-born rock band will be officially presented with their award this evening at BNA Brewing Company, where they will be performing as part of the BreakOut West showcase festival.
Home for a Rest by Spirit of the West was also inducted into the Canadian Songwriters Hall Of Fame. "The Canadian Songwriters Hall of Fame is partnering with music festivals and events across Canada to celebrate local songwriters and their songs, and we are thrilled to partner with our friends at BreakOut West," says Vanessa Thomas, Executive Director, Canadian Songwriters Hall of Fame. "It is an honour for the CSHF to celebrate John Mann and Geoffrey Kelly's skilled songwriting and Spirit of the West's amazing execution of this iconic song."
2018 was an exciting year for the WCMAs, with nominee representation from all six Member Associations, as well as Nunavut. This was the first year of submissions being open to Nunavut's artists. BreakOut West 2018 featured 70 Canadian speakers, presenters and mentors, 41 international delegates – the highest number of international delegates that BOW has seen to date, thanks to support from FACTOR, the Government of Canada, and Creative BC – 25 conference sessions, 600+ one-on-one meetings, 65 showcasing musical acts, three networking events and countless business opportunities. Additionally, the event achieved gender parity this year, across festival and conference speaker programming, in partnership with the Keychange Initiative – four years ahead of the initial 50/50 by 2022 goal.
BreakOut West 2018 saw incredible support from the City of Kelowna, the Government of BC, Creative BC, Destination BC, Tourism Kelowna, and Creative Okanagan, as well as generous partnership from local sponsors.
"The City of Kelowna would like to extend our thanks and appreciation for once again hosting BreakOut West," says Chris Babcock, Event Development Supervisor, City of Kelowna. "The community was excited to welcome all of the talented artists from across the west, celebrate our local talent and extend our hospitality to distinguished industry leaders. This event will help to enrich our local music scene and provide on-going legacies. Congratulations to all of the artists and award nominees and winners."
"We're proud to have been a key supporter of this year's BreakOut West in Kelowna. Events like BreakOut West provide opportunities for BC musicians to grow their talent and showcase for industry and local audiences," says Prem Gill, CEO of Creative BC. "At this year's event, 66 of the WCMA nominated artists were from BC and 24 of those artists received support from Creative BC. Congratulations to all the nominees from across Western Canada and thank you to the dedicated event organizers of BreakOut West for supporting the growth and development of the Canadian music industry.
2018 WESTERN CANADIAN MUSIC AWARDS: INDUSTRY WINNERS:
Audio Engineering Award
Shawn Cole, Lab Monkey Sound – BC
BreakOut Artist of the Year
The Dead South – SK
Community Excellence Award (Sponsored by City of Kelowna)
West End Cultural Centre – MB
Excellence in Visual Design
Roberta Landreth, Treehouse Design – MB
Impact in Artist Development (Sponsored by Creative BC and the Province of British Columbia)
Tonic Records – BC
Impact in Live Music (Sponsored by Music Canada Live)
Interstellar Rodeo – AB/MB
Impact in Music Marketing (Sponsored by Tourism Kelowna)
West End Cultural Centre – MB
Recording of the Year, Stingray Rising Stars (Sponsored by Stingray Music)
Attica Riots – MB
2018 Heritage Award
Terry Jacks – BC
2018 Kevin Walters Industry Builder Award
Allan Reid – BC
2018 Hall Of Fame (Sponsored by FACTOR)
The Grapes of Wrath – BC
2018 WESTERN CANADIAN MUSIC AWARDS ARTISTIC WINNERS:
Blues Artist of the Year
The Harpoonist & The Axe Murderer – BC
Children's Artist of the Year
Fred Penner – MB
Classical Artist/Ensemble of the Year (Sponsored by Canadian Music Centre (CMC))
Winnipeg Symphony Orchestra – MB
Classical Composer of the Year
Jocelyn Morlock – BC
Country Artist of the Year
Jess Moskaluke – SK
Electronic/Dance Artist of the Year
The Funk Hunters – BC
Francophone Artist of the Year
Alexis Normand – SK
Indigenous Artist of the Year (Sponsored by Aboriginal Peoples Television Network)
Celeigh Cardinal – AB
Instrumental Artist of the Year
Apollo Suns – MB
Jazz Artist of the Year
Rubim de Toledo – AB
Metal/Hard Music Artist of the Year
Striker – AB
Pop Artist of the Year
Dear Rouge – BC
Producer of the Year (Sponsored by Nimbus School of Recording Arts)
Ryan Worsley, Echoplant Sound – BC
Rap/Hip Hop Artist of the Year
Snotty Nose Rez Kids – BC
Rock Artist of the Year (Sponsored by Stanley Park Brewing)
Scenic Route to Alaska – AB
Roots Duo/Group of the Year (Sponsored by Wards Cider)
The Dead South – SK
Roots Solo Artist of the Year
Leeroy Stagger – AB
Songwriter(s) of the Year (Sponsored by The Society of Composers, Authors and Music Publishers of Canada (SOCAN))
Dear Rouge, Dear Rouge, Chains – BC
Spiritual Artist of the Year
Stephanie Ratcliff – BC
Urban Artist of the Year
HAVYN – BC
Video Director of the Year
Stefan Berrill, Brass Tacks Films, The Harpoonist & The Axe Murderer, Forever Fool – BC
Visual Media Composer of the Year
Keri Latimer, This is Not Paris – MB
World Artist of the Year
Kelly Bado – MB