Posted On: Oct. 3, 2023
THE WESTERN CANADIAN MUSIC AWARDS
REVEAL 2023 RECIPIENTS OF THE HERITAGE AWARD, KEVIN WALTERS INDUSTRY BUILDER AWARD + WESTERN CANADIAN MUSIC HALL OF FAME INDUCTEE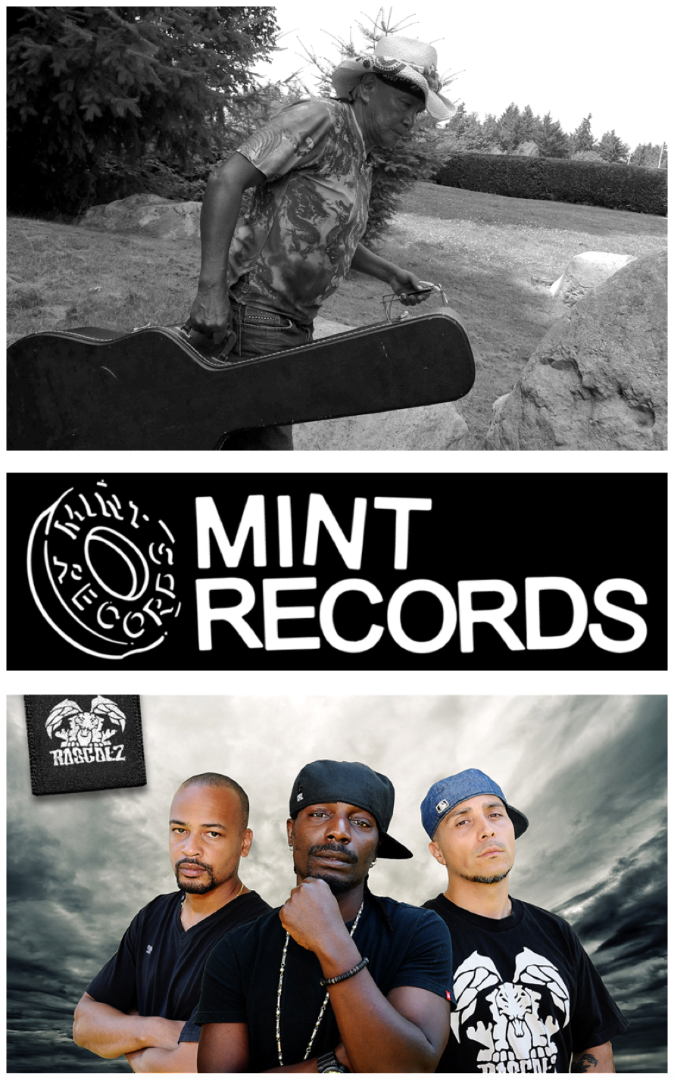 The Western Canadian Music Awards is thrilled to announce the 2023 specialty award recipients. The Heritage Award will be presented to acclaimed Inuvialuit musician, Willie Thrasher; independent label trailblazers, Mint Records, will receive this year's Kevin Walters Industry Builder Award; and the 2023 Western Canadian Music Hall of Fame inductee is groundbreaking Vancouver hip-hop group, Rascalz.

Each year, the Heritage Award is presented to a person who has made significant contributions to the music industry over the course of their career, and the Kevin Walters Industry Builder Award is given to a person/collective who has made a significant impact on the music industry through their mentorship, training, and/or leadership. The Western Canadian Music Hall of Fame annually recognizes an artist/band that has made a significant impact in their career; traditionally being awarded to an artist/band from the host province.

Willie Thrasher, Mint Records and Rascalz will be formally honoured and recognized at the WCMA Industry Awards Brunch on Saturday, October 14 during BreakOut West in Kelowna, BC. Winners of the artistic categories will be announced during the BreakOut West Welcome Reception in Kelowna on Wednesday, October 11. The full list of 2023 WCMA nominees can be found here.

The annual conference, festival and awards celebration was previously hosted in Kelowna in 2010 and 2018. The 2023 event will include a three-night music festival, showcasing talent from across western Canada, as well as special guests from eastern Canada, Wales, Hong Kong, Ireland and Sweden; a five-day career development conference and international industry program; awards programs honouring the best of western Canada's artists and industry; and much more. For more information as the event develops, and for year-round opportunities supported by BreakOut West, visit www.breakoutwest.ca.

Kelowna is situated on the traditional, ancestral, and unceded tm̓xʷúlaʔxʷ (land) of the syilx/Okanagan people who have resided here since time immemorial.

About Willie Thrasher
Willie Thrasher is a Canadian Inuvialuit musician from Aklavik, Northwest Territories. He has recorded both as a solo artist, and as a member of several bands, including The Cordells, and Red Cedar, with Morley Loon. Thrasher has advocated for Inuit and First Nations issues for much of his career.

Thrasher was born into the traditional Inuit hunting culture of the western Arctic; his father was a whaler and hunter. At age five, he was removed from his family and placed in the Canadian government's residential school system. In Aklavik, he attended the Immaculate Conception and Grollier Hall Residential Schools until he was 16, where he learned to play drums on a kit in the gym. After leaving school, he worked as a forest firefighter in Whitehorse, and began playing in rock groups. A fan of Beatles drummer, Ringo Starr, Thrasher formed a band called the Cordells with his brother and friends.

The Cordells toured northern Canada in the late 1960s and early 1970s, playing schools and community halls. Based out of Inuvik, they were considered the town's first rock and roll band, and played mostly contemporary songs and covers. After a show in the mid-1970s, Thrasher was approached by an elderly man and challenged as to why he didn't play music that reflected his Inuit heritage. From that point, Thrasher moved into more personal songwriting and began studying Inuit music.

After this change in style, Thrasher joined Canadian artists such as Buffy Sainte-Marie and Willie Dunn in exploring their Inuit and First Nations roots in the mid-1970s, and speaking out on political issues.

In the early 1980s, Thrasher made two recordings with the Canadian Broadcasting Corporation's Northern Service: Spirit Child, a full-length studio album of original songs, and Sweet Grass, a live recording in Val-d'Or, Quebec, with fellow First Nations musicians Willy Mitchell, Morley Loon, and Roger House. Thrasher joined Morley Loon as part of his Vancouver-based Red Cedar group in the 1980s.

His songs, Spirit Child, Old Man Carver and We Got to Take You Higher are featured on the 2014 compilation album Native North America, Vol. 1, which was longlisted for the 2015 Polaris Music Prize, and received a GRAMMY nomination for Best Historical Album. As a result of the revived publicity from the Native North America compilation, Thrasher has undertaken more extensive touring, including festival dates in Austin, Texas and the Northwest Territories, and his 1981 album, Spirit Child, was reissued in October 2015 on Light in the Attic Records. Thrasher currently lives on Vancouver Island, in British Columbia.
About Mint Records
Mint Records is an independent record label founded in 1991, whose purpose was to release the music of up-and-coming bands across Turtle Island, with a specific focus on sharing and supporting the burgeoning pool of talent in the local music community on the unceded territories of the Musqueam, Tsleil-Waututh and Squamish peoples, aka "Vancouver". Co-founded in 1991 by Randy Iwata and Bill Baker, the past 30 years has seen the label release nearly 200 albums and support a diverse roster of talented artists and bands. The classic roster includes The New Pornographers, The Pack a.d., Neko Case, and cub. More recent additions include Tough Age, Jay Arner, Kellarissa, Dumb, Necking, lié, Woolworm, Wares, and Sook-Yin Lee. Oh, and of course, Nardwuar. The small and passionate team who currently run the label are community-minded, artist-friendly, and committed to making a more safe, equitable, just, accessible and sustainable music industry.

About Rascalz
Rascalz are a Canadian hip-hop group from Vancouver, BC. The group played a crucial role in the artistic and commercial development of Canadian hip-hop, specifically for the west coast scene in Vancouver, popularizing the term "Van City". The group consists of emcees Red1 and Misfit, and record producer DJ Kemo.

Formed in 1991, the group released an independent album for Calabash Records in 1992. The album, Really Livin', was recorded under the name of Ragga Muffin Rascals, and a reworked major label recording was released the following year in 1993 by Sony Music Canada. Both versions of the album received JUNO Award nominations for Best Rap Recording: the Calabash Records version at the 1993 JUNO Awards as the Ragga Muffin Rascals, and the Sony version as Rascalz at the 1995 JUNO Awards of 1995. In 1994, the group started Figure IV Records.

The group signed to BMG Canada in 1997 to record their sophomore effort, Cash Crop – an album that lets everyone know that Canadian hip-hop is a force to be reckoned with. The album is the group's most successful record to date and was certified gold in Canada. In 1998, Cash Crop was named the winner of the Best Rap Recording JUNO Award, however, the award was presented during the non-televised portion of the ceremony, rather than at the televised main ceremony. The band declined the award: "In view of the lack of real inclusion of black music in this ceremony, this feels like a token gesture towards honoring the real impact of urban music in Canada. Urban music, reggae, R&B, and rap, that's all black music, and it's not represented [at the Junos]. We decided that until it is, we were going to take a stance." Their move sparked considerable media debate about the state of Canadian hip hop.

In 1998, Rascalz wrote Northern Touch, which they recorded with guest rappers, Checkmate, Kardinal Offishall, Thrust and Choclair. It is one of the most important individual songs in the history of Canadian hip-hop, and almost singlehandedly transformed the genre from a largely ignored underground movement into a viable commercial endeavour. At the 1999 JUNO Awards, the rap award was presented during the televised ceremony for the first time, with Rascalz winning for Northern Touch, and performing the song live at the ceremony – the first time that a hip-hop band had ever performed on the JUNO Awards stage.

In demanding that the Canadian music industry take hip-hop seriously, punctuated by their refusal to accept the 1998 Best Rap Recording JUNO, the Rascalz have become national flag-bearers for this music, and their activism has borne fruit for artists across the country.
About the Western Canadian Music Alliance / BreakOut West:
The Western Canadian Music Alliance is a pan western organization created by the Alliance Member Music Industry Associations (MIA's) of British Columbia, Alberta, Saskatchewan, Manitoba, The Northwest Territories, the Yukon Territory, and in partnership with Nunavut, to promote and celebrate western Canadian music. WCMA, with the financial support of each provincial and territorial government partner, FACTOR, the Government of Canada and of Canada's private radio broadcasters, WCMA annually hosts their core artist and industry development event, BreakOut West. The event is held in a different western Canadian city on a rotational basis and is the prime music industry event in western Canada. BreakOut West 2023 will be held October 11 – 15 in Kelowna, BC, and includes a five-day music conference, three-night multi-genre music festival and special events. The 2023 Western Canadian Music Artistic Awards and Industry Awards will be announced in October 2023.

WCMA's head office is in Winnipeg. We recognize the ancestral lands, from Treaty One Territory, the original lands of Anishinaabeg, Cree, Oji-Cree, Dakota, and Dene peoples, and the homeland of the Métis Nation.