Posted On: Jun. 4, 2019
5 Panels at BreakOut West 2019
---
BreakOut West is more than a festival, it's also an industry conference for artists and those who support them.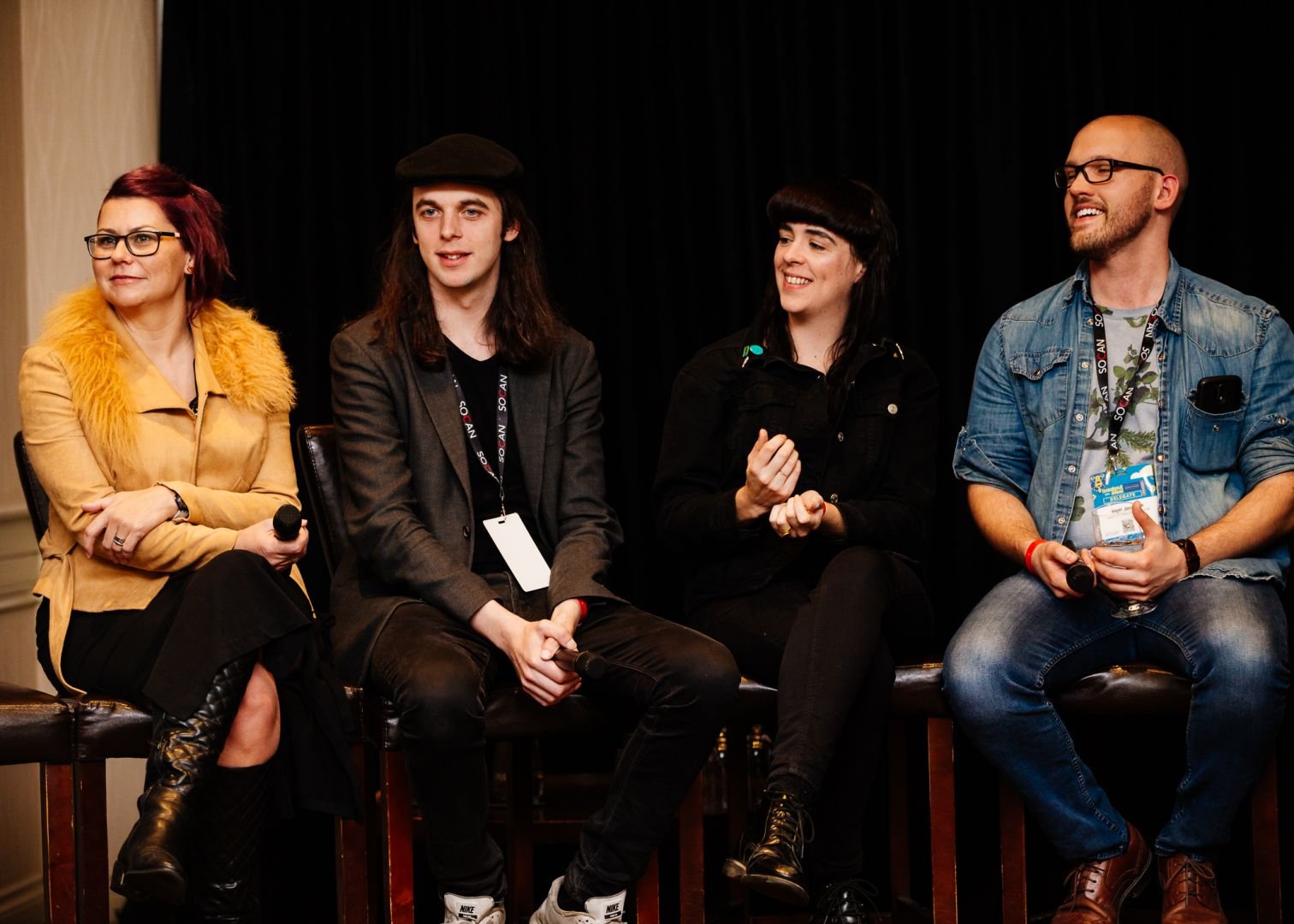 A Values-Centric Conference

With industry delegates from across the country and around the world joining our artists for panels and workshops, we'll highlight opportunities and provide real, workable solutions for growth beyond our region.
Fearless And Friendly
BreakOut West is not just about showing artists the door, it's about handing them the keys to open it. We want artists to leave every panel and workshop energized and excited, with new ideas and tools to grow their business and develop their craft. We need to be fearless; carving new paths and new opportunities to succeed in the music business. And we need to be friendly; working together with new tools and support systems to take advantage of a constantly fluctuating industry. Here are five of the topics we will be exploring at this year's BreakOut West conference.
1. New Frontiers for Touring: House Shows, Rural Markets, DIY spaces, and beyond
As recorded music has skewed towards streaming, the live market has grown and expanded, with new business models and technologies, new geographic areas to tour in, and of course, new types of spaces to perform in. We get the skinny on where your touring time is best spent.
2. Foreign Market Deep Dive: Germany
Germany is one of the biggest export markets for Canadian music right now. How can Canadian artists make the most of this opportunity? What kind of team do you need to get a foothold? What genres and styles work best? Learn from artists and industry veterans who know the musical whims of Deutschland better than anyone.
3. Hidden Money: activating alternative revenue streams (royalties, funding, investments, and beyond)
Live shows aren't the only way to make money in music. We are bringing together funders, Performing Rights Organizations, and the artists who know how to leverage all these revenue streams to figure out multiple ways of building a living out of your music.
4. Sync or Swim: Live A&R with Music Supervisors
They are called SUPERvisors for a reason. These film industry moguls put recording artists in TV, film and more, and we are giving BreakOut West conference attendees an opportunity to submit tracks to be discussed by our panel about where and how they might be a good fit for synchronization.
5. Release strategies: DIY versus traditional label releases (alternatives and opportunities)
As music has shifted into the digital space, the role of the record label has changed substantially. What label services are worth paying for when access to DSPs and online curators are on a few keystrokes away? Do you really "have to" release on Fridays?! What are some of the innovative ways in which artists are sharing their songs and being heard? We'll find out!
These are just five of the more than 20 panels, workshops, and sessions you can expect at the 2019 BreakOut West conference. Registrations are now open!