Posted On: Dec. 23, 2021
5 Wildly Winnipeg Things To Do During BreakOut West
BreakOut West is just around the corner! We are excited to be hosting our February 2-6th event in the winter wonderland of Winnipeg, and can't wait for our Canadian and international delegates to share memorable experiences together in 'The Peg. To get you planning for your time in Winnipeg, here are five "can't miss" excursions and activities to fit into your BreakOut West schedule - or add an extra day for.
Warming Huts: An Art and Architecture Competition on Ice

Started in 2009, Warming Huts: An Art + Architecture Competition on Ice has been melding world-class design and art with Winnipeg's famous winters. The competition has seen entries from across the globe and caught the attention of international architecture publications and awards, as well as admiration from newspapers such as the New York Times.

Nearing the end of January, competition winners travel to Winnipeg to begin construction on their warming hut. The weeklong building blitz gives designers a chance to watch their vision come to life while allowing the public to watch them at work.

Warming huts are then brought out to the River Trail for visitors to skate to, interact with, and enjoy.
Outdoor Skating Trail & Park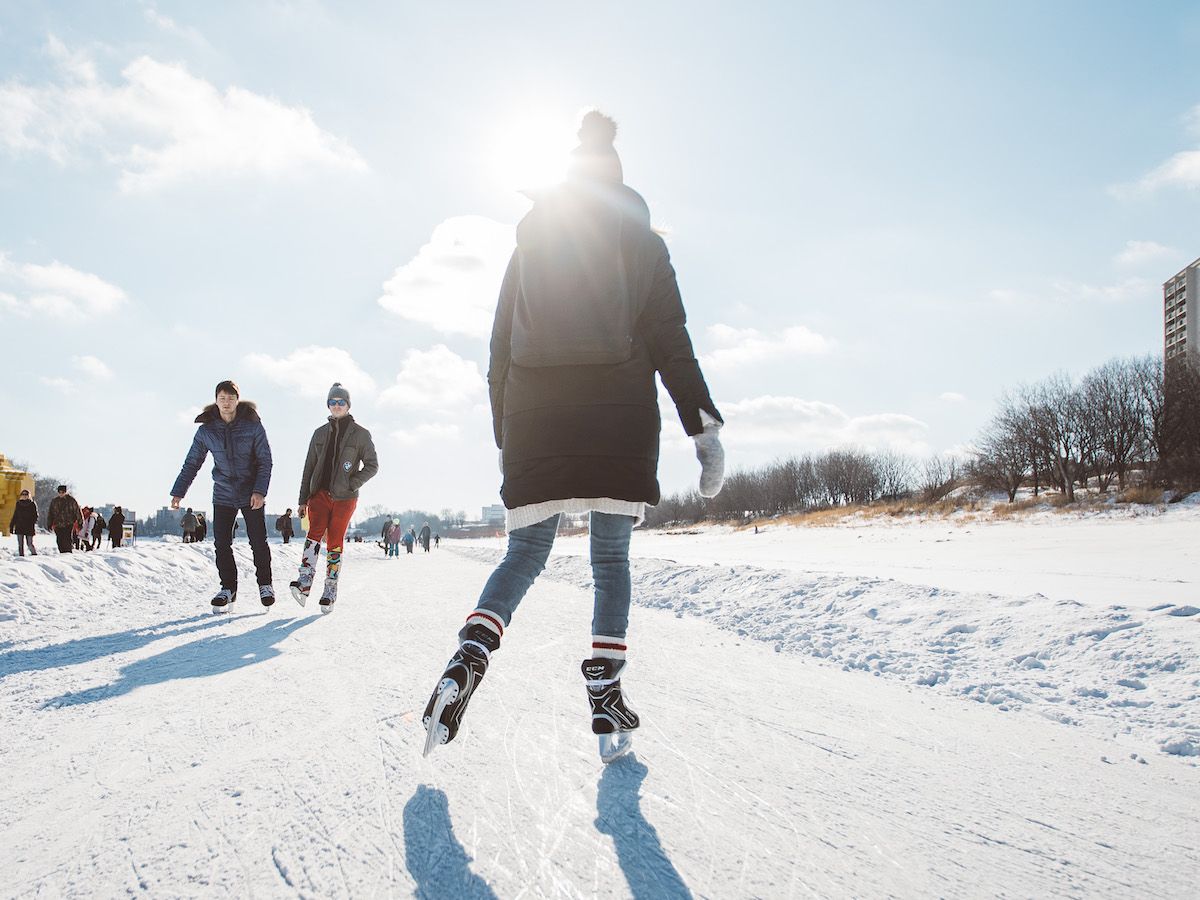 Nothing says "Canadian, eh!" like skating down a frozen river. Lace up your skates and enjoy the crispy winter air as you glide along the Centennial River Trail and Arctic Glacier winter park at The Forks. Make sure to pack some heat packs and a warm toque!
The Canadian Museum for Human Rights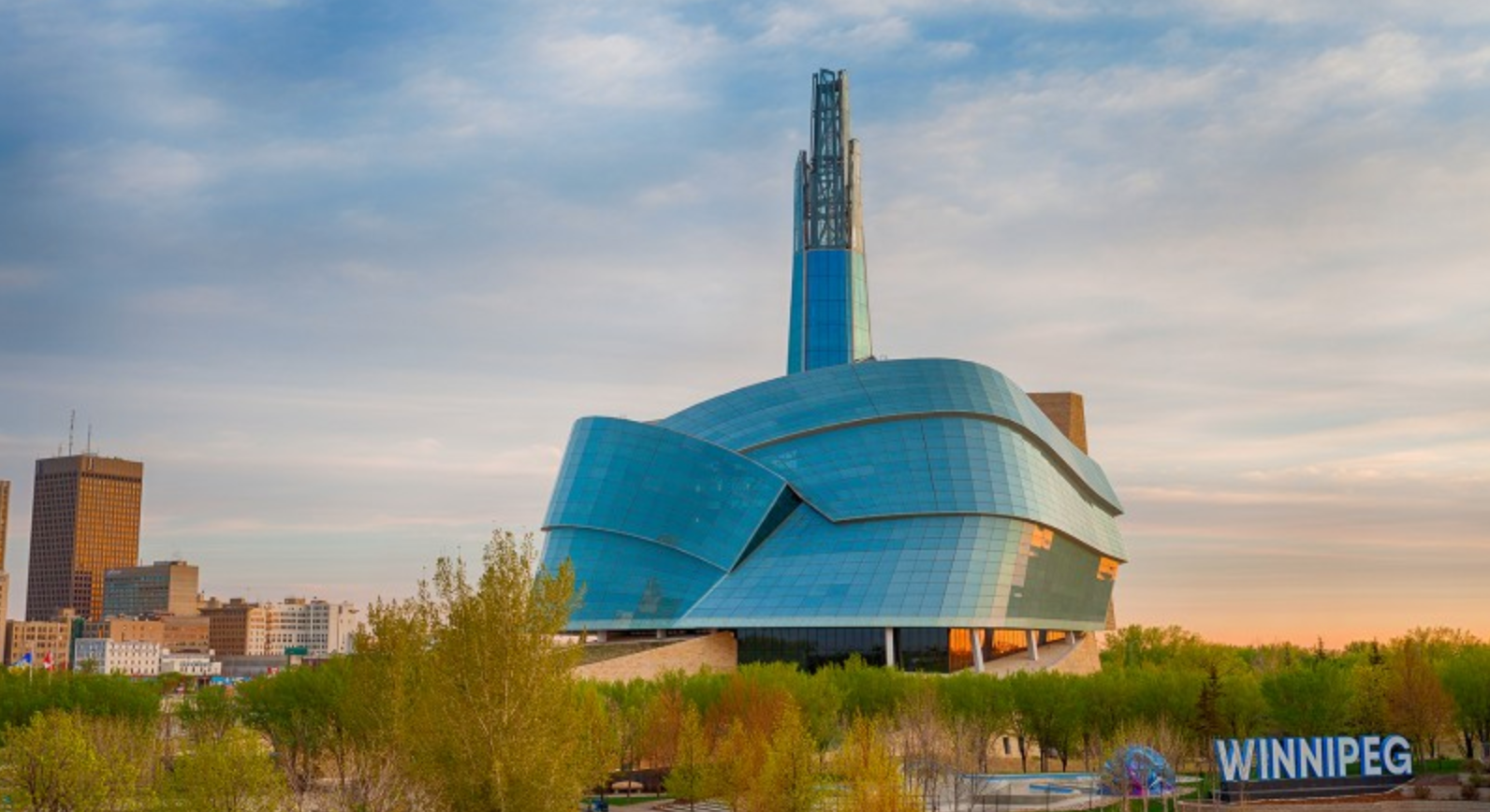 Designed by architect extraordinaire Antione Predock, Canada's newest, most eye-catching attraction dominates the Winnipeg skyline, shining like a beacon. Inside an immersive experience that you can't possibly shake awaits as 11 powerful, interactive and awe-inspiring exhibits gradually climb to the CMHR's pinnacle, the Tower of Hope (which provides a stunning view of the city). An ambitious museum meant to foster dialogue and promote change for a better world, the CMHR provides a stirring account of the human experience unlike anything you've ever witnessed.
Thermëa by Nordik Spa-Nature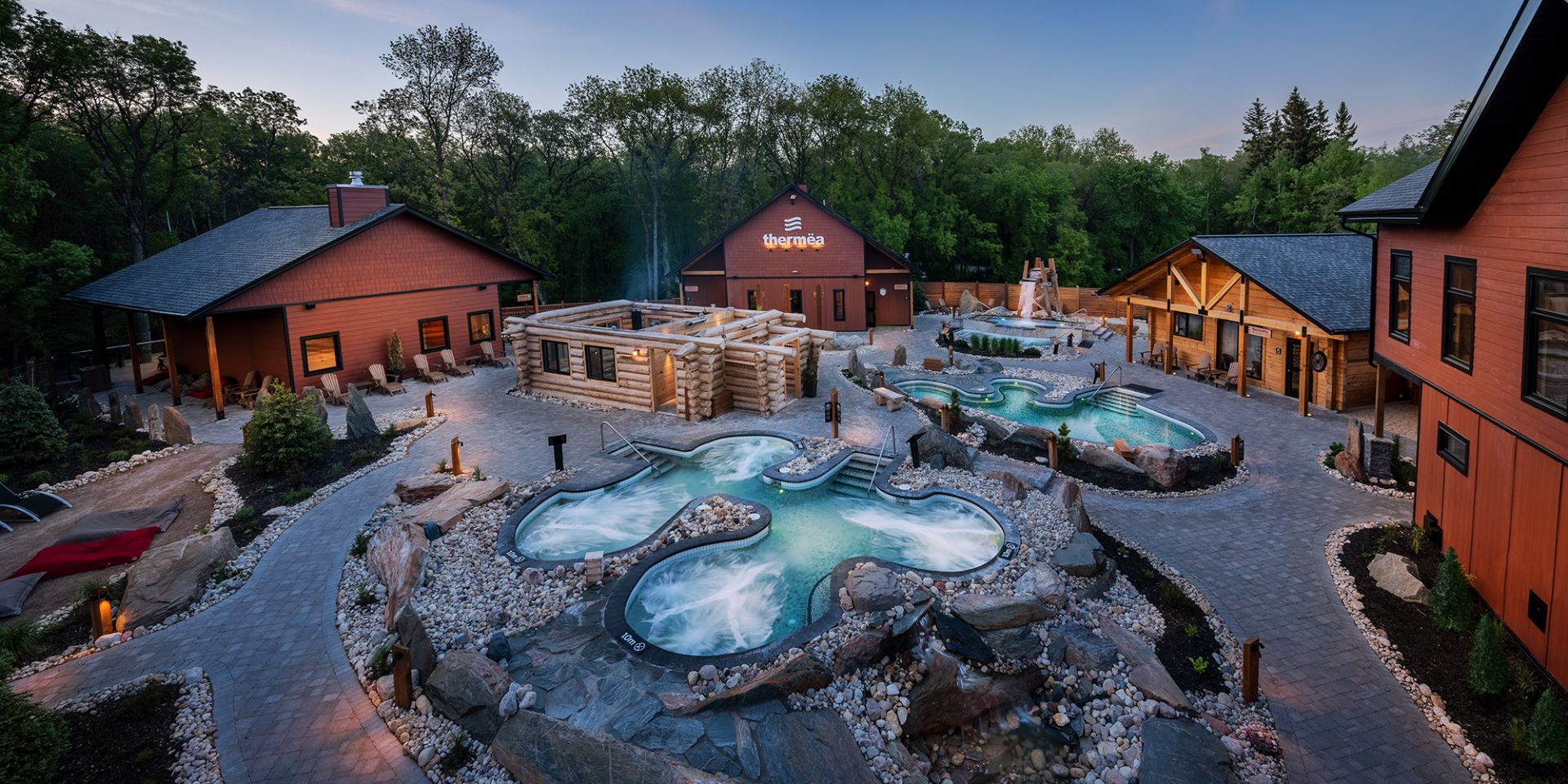 The newest jewel in Winnipeg's luxuriant-spa crown, Thermëa brings a bit of Scandinavia to the heart of the Canada. Let the stress soak out of you in thermal pools situated amongst the pines; indulge your senses in Finnish saunas; treat yourself to the best in body treatments and massage therapy.
The Exchange District National Historic Site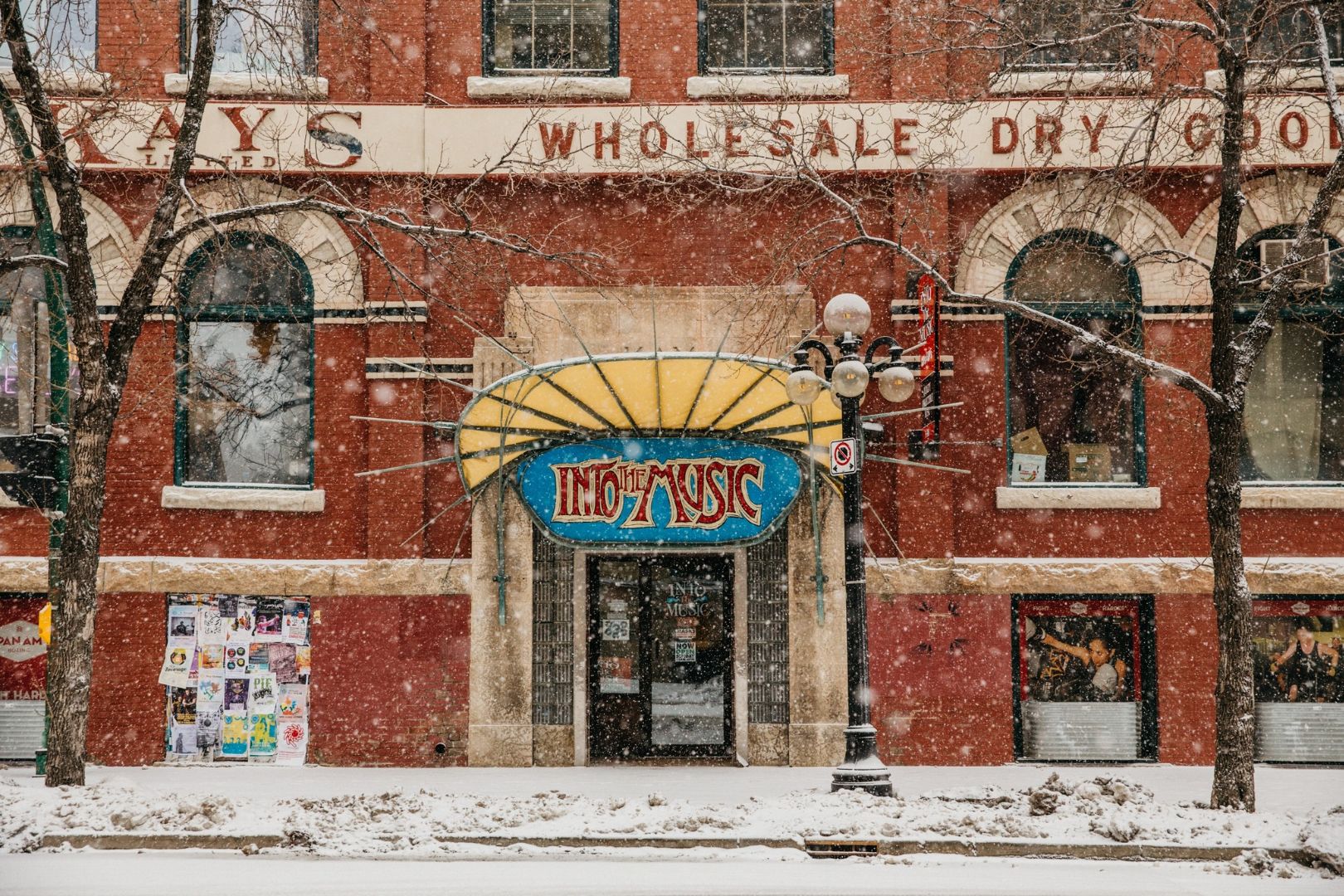 One of Canada's architectural marvels, this 20-block district boasts North America's most extensive (and handsome!) turn-of-the-20th-century buildings. While walking its charming streets, you'll find some of the city's trendiest and tastiest spots including small plate restaurants and bistros, who flaunt their exposed brick and beam; up-and-coming and established galleries; vintage and antique shops, and some of the best the city has to offer in coffee and café culture.

Winnipeg's Exchange District is one of the most iconic and vibrant neighbourhoods in Winnipeg. This national historic site features an exceptional collection of heritage buildings built between 1880 and 1920. Nicknamed the "Chicago of the North", the Exchange features more than 150 immaculate heritage buildings within 20-square-blocks.

These buildings and tree-lined streets, which were once warehouses and "terra cotta skyscrapers" that housed financial institutions, have since become Winnipeg's cultural hub, blanketed with restaurants, galleries, gourmet donut and coffee shops, hip clothing, lifestyle and design stores.

It's also become the home to many Winnipeg businesses including graphic design and architecture firms, tech start-ups via Innovation Alley, and photography studios. Above the streets many of these older buildings' floors have been converted into stylish studio apartments where a lot of the city's hip set have started to migrate.

Nearby acclaimed dining includes: Deer+Almond, where chef Mandel Hitzer's whimsical share-plates menu has graced several of Canada's best restaurant lists; the Mitchell Block, where fresh pastas and well-executed entrees (if you see Arctic char on the menu, order it!) are the name of the game; and Peasant Cookery, a farm-to-table bistro where cocktails and charcuterie headline in a beautifully-restored dining room and adjacent bar.


The Forks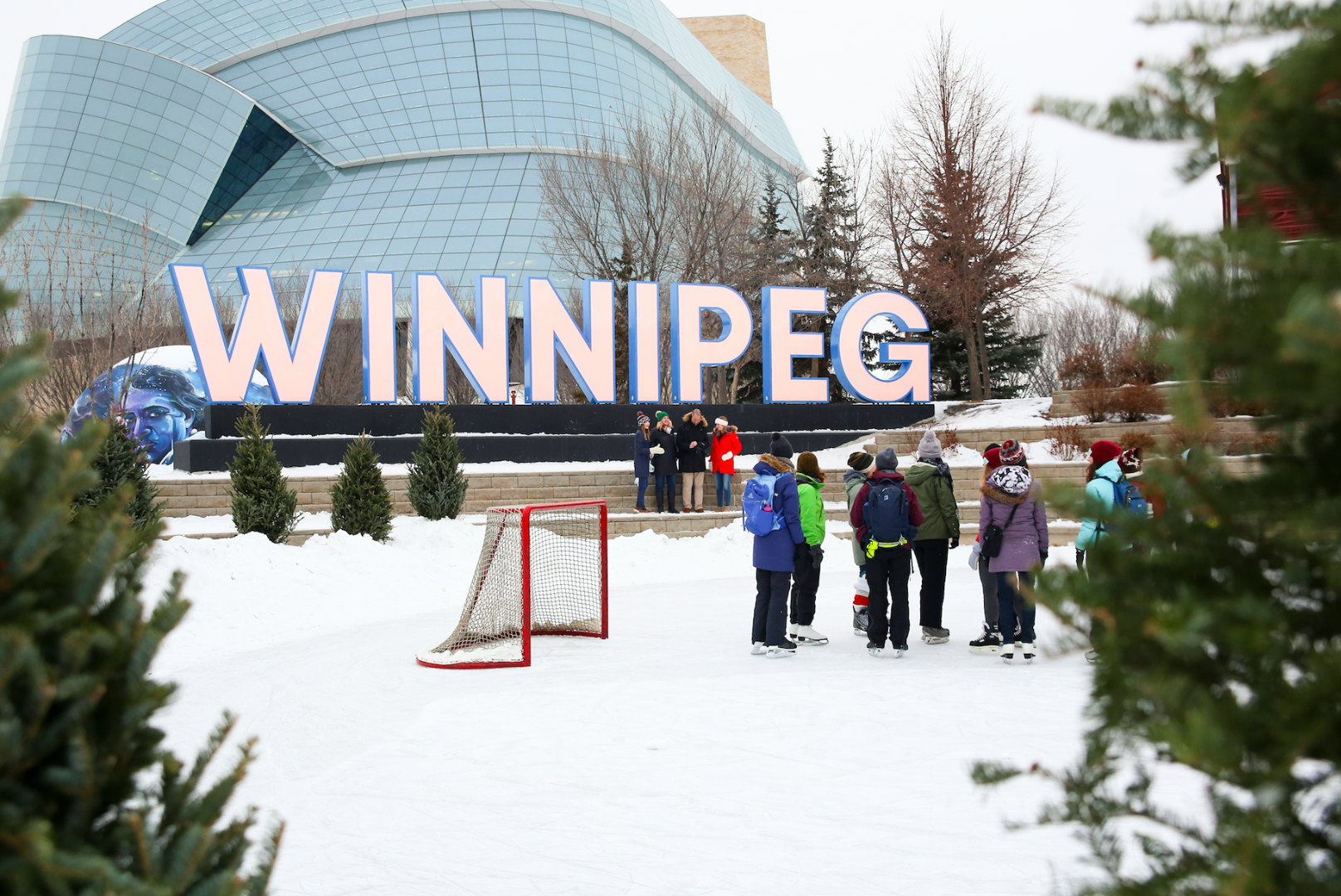 Saturated in 6,000 years of history, the meeting of the Red and Assiniboine rivers has always been a gathering place for peoples. Across 54 beautiful acres you'll find a bustling central market, exceptional dining, vast treelined paths overlooking all the bends in the riverbank, and more. It also bridges, via the sexy Esplanade Riel, the très-European St. Boniface — with its restaurants, cafés, artistic heir and francophone flavour — and the downtown core. Learn more about The Forks.
Haven't got your pass to BreakOut West yet? Don't miss out - join us all this February 2-6th!