Posted On: Aug 7, 2018
Einreise nach Deutschland (Entering Germany)
Did you know Germany still buys CDs? German industry pros will share key information like this needed to prepare for touring and building success in Germany. An incredible mix of German industry professionals will be taking in BreakOut West this year to share their expertise and check out the incredible showcasing artists. With representatives from German labels, booking, management, promoter, and an artist who has extensive experience in the German market, you will not want to miss this session, Thursday, October 11 at 12:45. This session is sponsored by the Canadian Independent Music association (CIMA).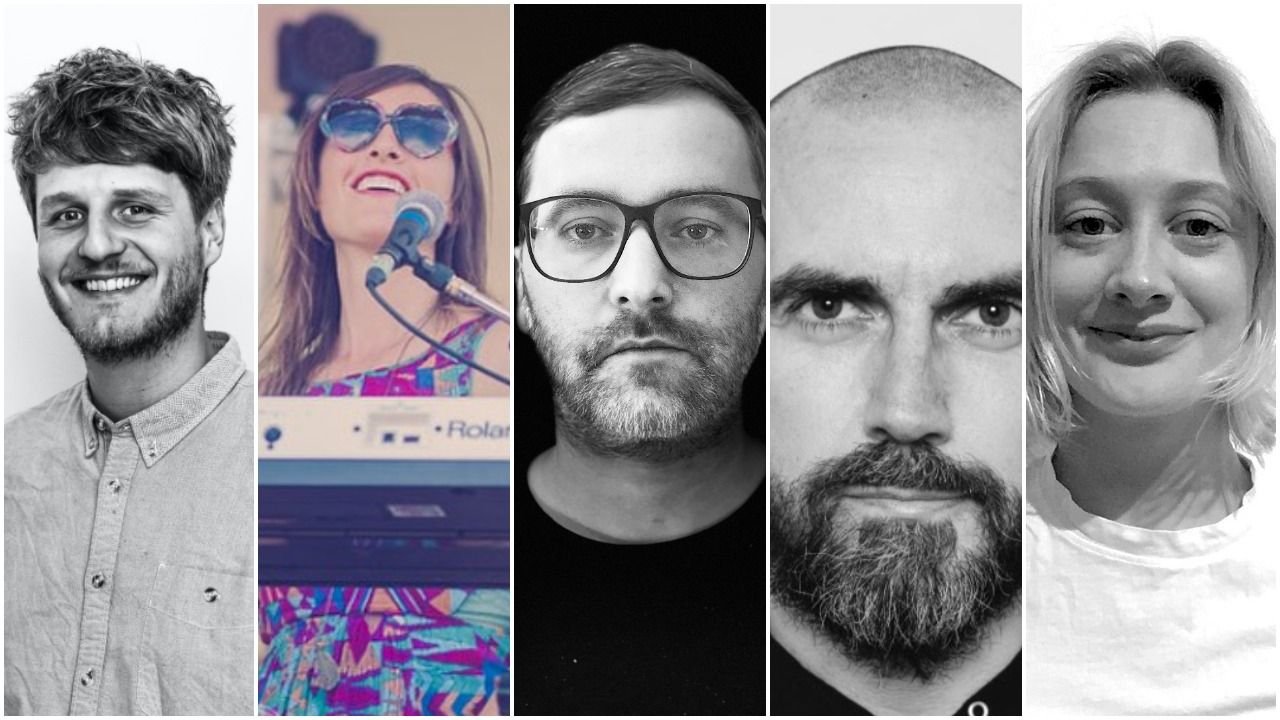 Also make sure to get your delegate package now or if you are already set, to watch for sign up sessions opening soon to make sure you can get your one on one time with these international delegate.
Sage McBride - Shred Kelly
Sage McBride is one of the principal members of the folk alternative band Shred Kelly.
Shred Kelly has released four albums, toured Canada, Europe, United States, United Kingdom and Australia. The band has signed to DevilDuck Records (Worldwide), and has a team that expands across five countries. Shred Kelly are currently nominated for Breakthrough Artist of the Year at the Western Canadian Music Awards. They have won five Kootenay Music Awards and performed at festivals such as Reeperbahn, Australian Music Week, Ottawa Bluesfest, Winnipeg Folk Festival, SXSW, NXNE, Dawson City Music Festival and Mariposa Folk Festival. Sage McBride won an award for Music Video of the Year at the 2015 Western Canadian Music Awards for her direction on the video for Shred Kelly's 'Sing to the Night.'
Kai Lehmann
A musician since the late 90's, Kai co-founded Kumpels & Friends in 2006, a german booking & management agency. In 2012 he started to work with foreign artists more and more and joined Burning Eagle Booking, which turned into Listen Agency in January 2016. In August 2018, he opens up the international artists agency Cabin Artists. Kai now represents artists like The Strumbellas, Hugar, Cap'n Jazz, Astronautalis, Listener, Luke Howard to name a few, booking them Worldwide, in Europe & UK as well as representing them exclusively in the GSA territory (Germany, Switzerland, Austria).
Sönke Strauch
Working in the music industry since 2011, starting with the record label Trickser Tonträger and later founding my current company ListenCollective. ListenCollective is a record label, booking agency, pr agency, publisher and local promoter. We now represent more than one hundred artists from all over the world.
Rachael Patterson
Formerly a Label Manager at [PIAS]' London office, Rachael moved to Berlin to take the position of !K7's Head of Sales and Marketing for their in-house releases and priority Label Services campaigns, with responsibility for international marketing and project management. She is now head of Artist Management for K7 Music, bringing in new clients and representing her own roster, and oversees a team of day-to-day managers and the long-term strategy for their respective clients – including Tricky, Mykki Blanco and Lafawndah, and composers Luca D'Alberto and Niklas Paschburg, amongst others.
Jörg Tresp
Jörg has been working in the music industry for more than 20 years. During this time he has acted as a product and marketing manager for a major label, taught music business and has been running my own independent label, Devil Duck Records for over 10 years. His international roster of artists means that he has strong industry connections in multiple territories. He specializes in artist development and marketing, but his creativity and varied skill set see that he is not limited to those areas only.