Posted On: Nov. 9, 2021
Back to Live Featured Artist - Sargeant x Comrade
The thoughtful and sleek vocal stylings of Yolanda Sargeant and brilliant, low-tempo persuasions of Evgeniy Bykovets may seem an odd pairing, but the combination proves near brilliance. A fever-dream of Erykah Badu singing Billie Holiday backed by Massive Attack – the dynamic group are both magnetic and relevant, engaging and narcotic. Intellectually stimulating while remaining accessible, consciously uncoupling from the preconceptions of trip-hop and self-described as 'Lo-Fi Soul', the result is something entirely unprecedented. Although Canadian duo Sargeant X Comrade are decidedly understated in approach and attitude, their hypnotic melodies have been hard to miss. Listen to Sargeant x Comrade on bandcamp.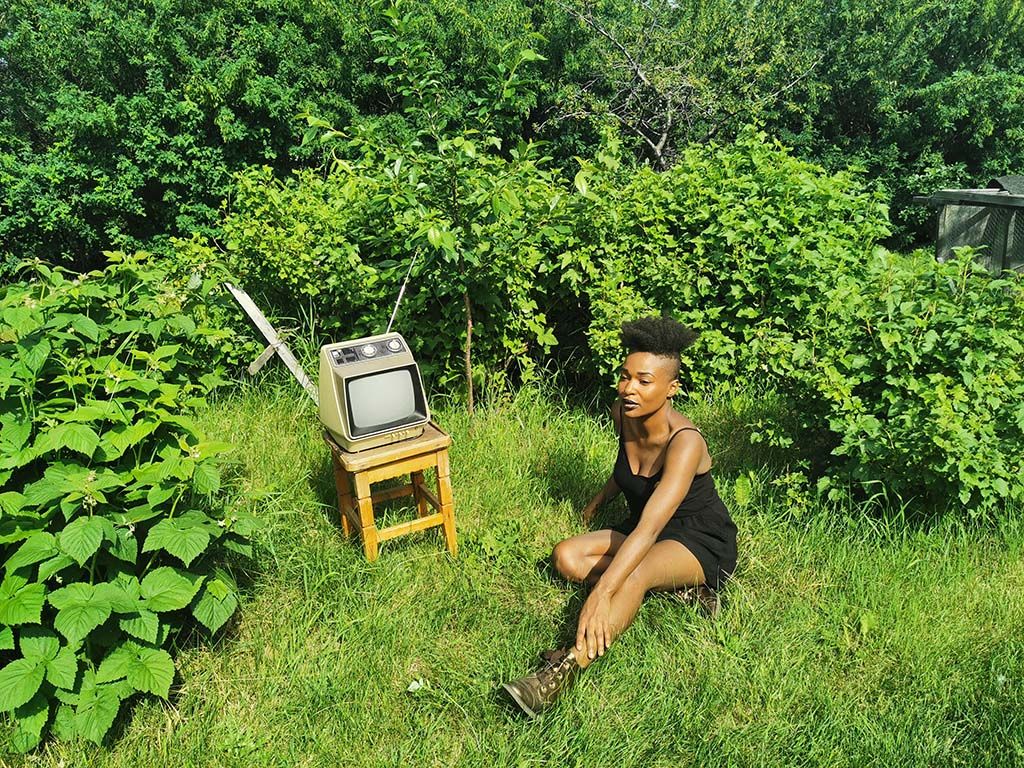 The two have been collaborating and creating waves both on and off stage since 2014, boasting partnerships with Kool Keith, Moka Only, Scotty Hills, Planet Asia, Choclair and Touch, among others. Their forward-thinking, Neo-soul style is both evident and curated, expertly showcased on their 2020 EP 'Magic Radio'. Tunes and grooves dripping in flow are like quicksand to their devoted listeners and new converts alike, and the lyrics display a strong array of social conscience, playful swagger and soul. "…it's as if the coolest, curated set list of independent, college-rock radio was strung together by a heavy-lidded, wonderfully medicated, late-night campus DJ." – Mike Bell, The YYScene With the EP and previous singles hitting high points on charts, playlists and beyond – their unique and blissful vibe continues pushing boundaries and growing their fan base exponentially. Having graced several festival stages in Alberta, the pair consistently release impressive instalments in their wheelhouse. Long listed for the 2021 Polaris, named " Breakout Artist" of the year at the 2021 Western Canadian Music awards and a recipient of the 2021 YYC music award for" R&B/ Soul Recording of the year for Magic Radio. These captivating juxtapositions of Nu-Jazz and Neo-Soul are among the rarest in Canadian music and will not soon be glossed over Nomi.
What is the coolest show you have ever played?
Every show we do has a cool and unique vibe. It's hard to say.
How have you kept yourself happy and healthy in the last two years?
I have kept myself happy and healthy by exercising, eating healthy and working on music
How are you preparing for the return of live music?
We are ready to release another album ... Ready?

What is the best part of your life that isn't music-related?
The best part of our lives that isn't music related are the connections we have family and friends

What is the best advice you have been given in the music business?
Music Industry Rule 40801
1 . rule #4080 is "record company people are shady" as immortalized by !-Tip on 'Check the Rhime' from the 1991 A Tribe Called Quest album The Low End Theory