Posted On: Oct. 28, 2021
Back To Live: Victoria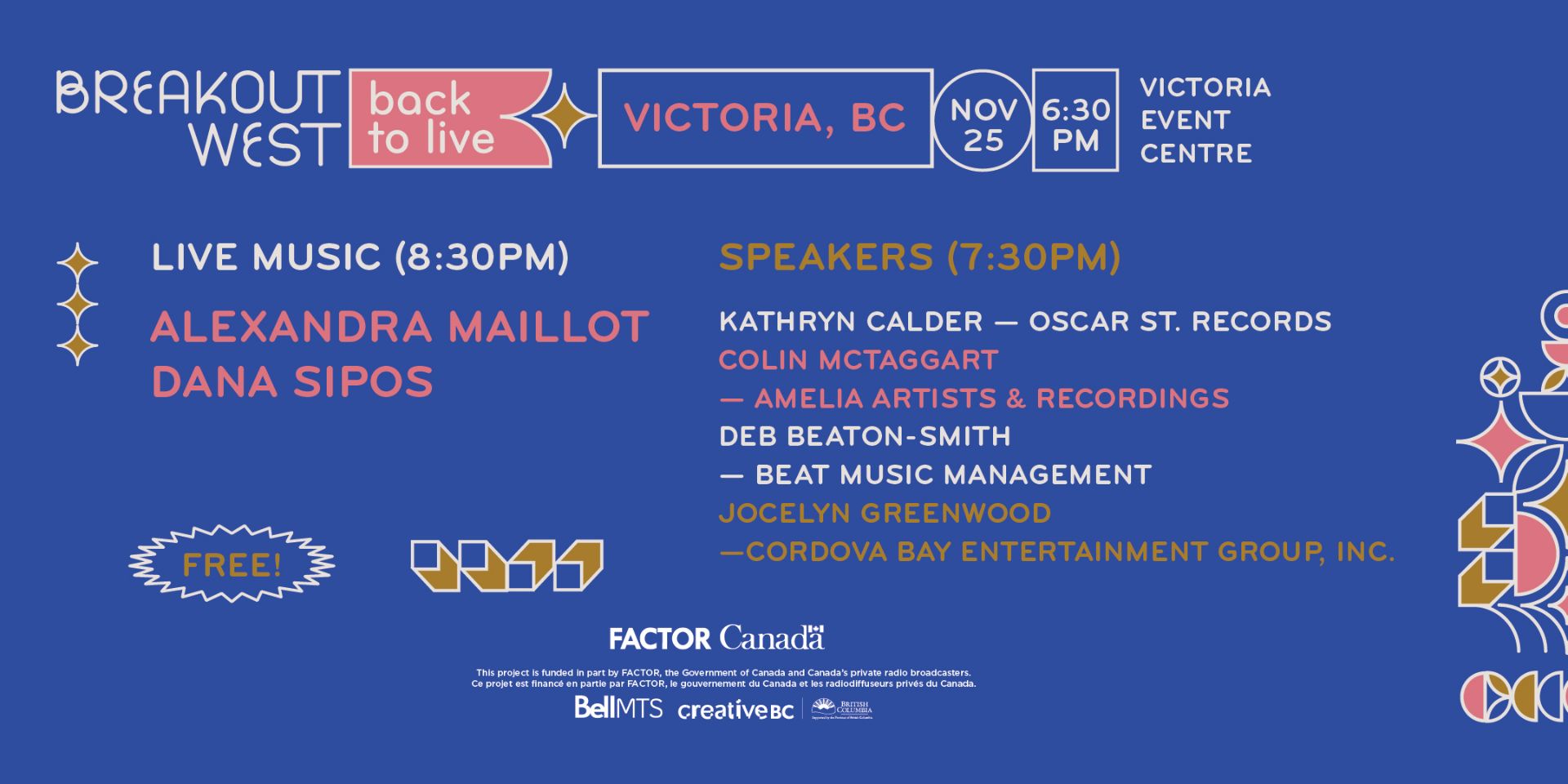 BreakOut West is thrilled to be Back To Live! After more than a year off-stage, musicians are finally returning to live performances and BreakOut West is celebrating with a five-week series of concerts, speaking engagements, and digital content from some of the best the western Canadian music industry has to offer.
Join us in Victoria at the Victoria Events Centre for this free event featuring performances by Dana Sipos and Alexandria Maillot! Also, arrive early for a discussion about the return to live music on the island!
RSVP for back to live - Victoria
Schedule
6:30 PM - Doors
7:30 PM - Back to Live Conference
8:30 PM - Dana Sipos
9:30 PM - Alexandria Maillot
Performers
Dana Sipos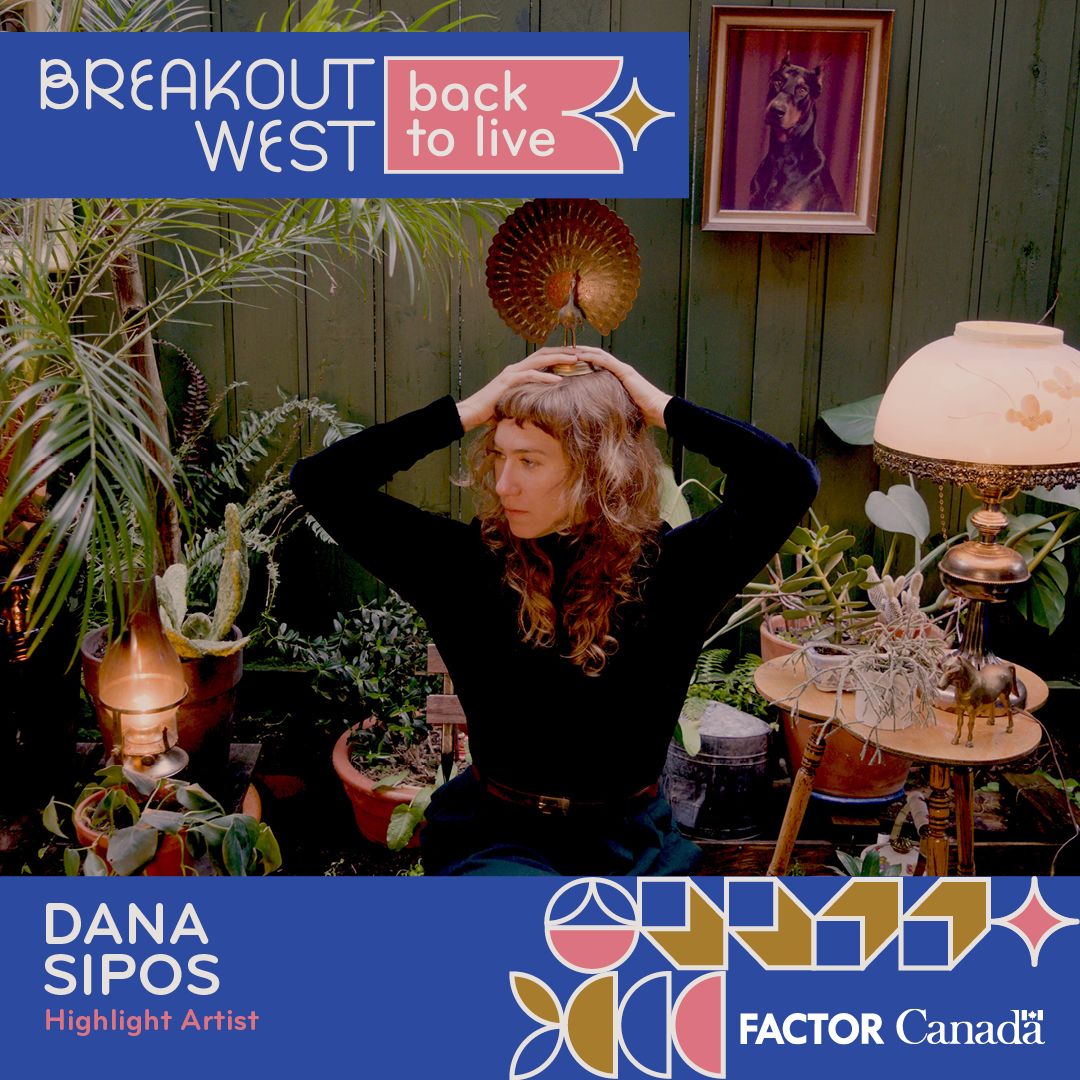 Dana Sipos is an acclaimed Canadian songwriter described as "one of the most incredible songwriting talents out there" (Folk Radio UK) and her captivatingly nuanced songs are filled with a haunting surrealism and a wild wind. She went nomad after inhabiting the far Canadian north and now lives among the wilds of Vancouver Island, B.C. A consummate performer, Sipos toured extensively across North America, Europe and Australia in support of her 2018 album, Trick of the Light, nominated for English Songwriter of the Year at the Canadian Folk Music Awards. The Astral Plane, her new album out now on Roaring Girl Records, explores the imprints of memory, cycles of grief and the deep connection between inherited trauma and the ecological crisis of our time. It has been lauded as "a mesmerizing jewel of an album" (No Depression) and garnered Sipos a Solo Artist of the Year nomination (2022 CFMA).

Alexandria Maillot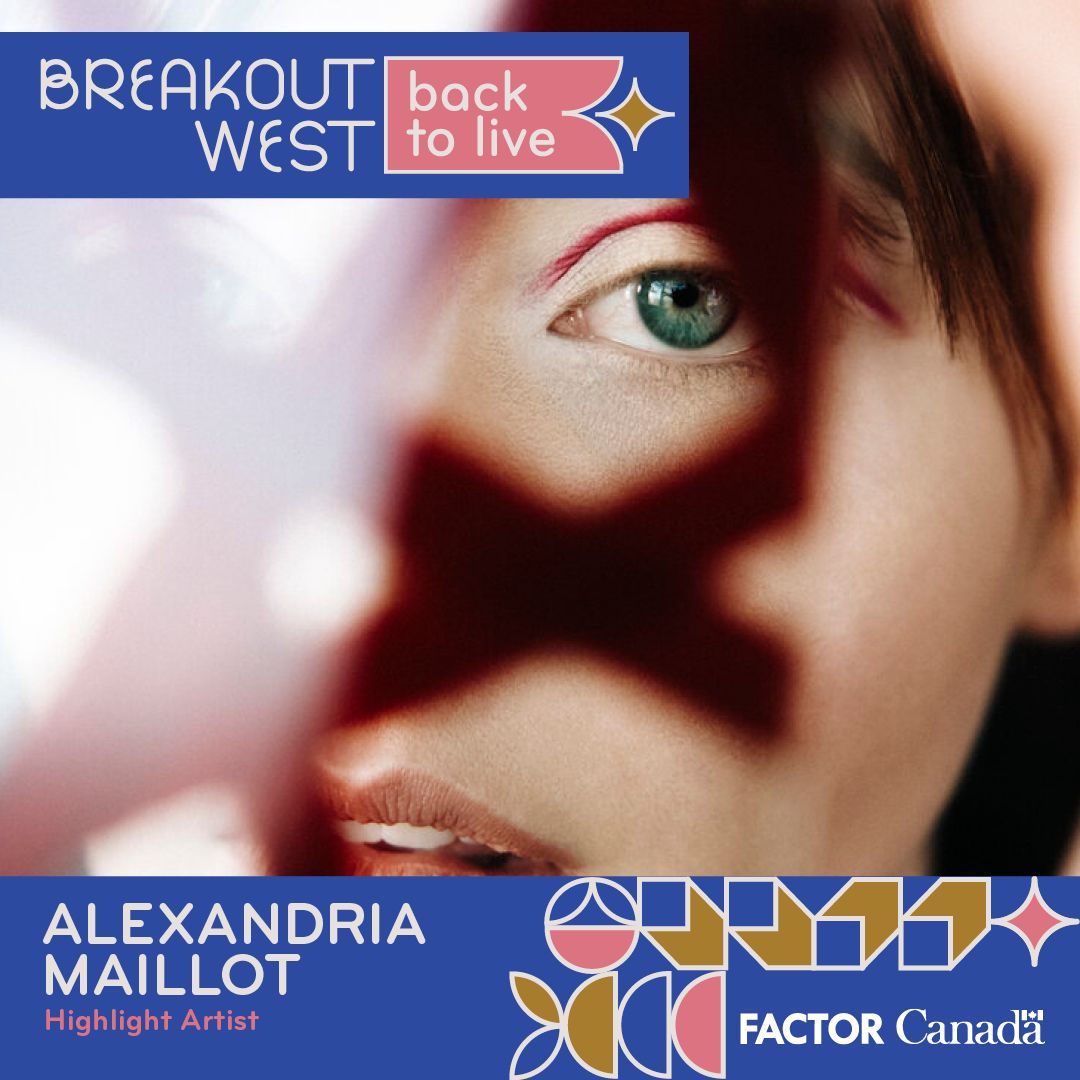 Breathing new life into the Canadian music landscape, Vancouver Island "swoon rock" artist, Alexandria Maillot, takes listeners on a journey through lava-lamp-lit bedrooms and rain-soaked roads. Spinning sonic motifs of acoustic wonder and electric drive, Maillot's sound is familiar yet refreshing - a favourite transistor radio playing classic vibes with a contemporary twist. With gritted, nuanced vocals reminiscent of Stevie Nicks, nostalgic narratives paired with the electro-pop playfulness of Alanis Morissette circa Jagged Little Pill, Maillot has been steadily gaining momentum in a post-genre era. Her debut album Time garnered national radio attention and widespread critical acclaim, and now, the budding of a new chapter begins with her full-length sophomore release, Benevolence.
Speakers
Kathryn Calder - Oscar St. Records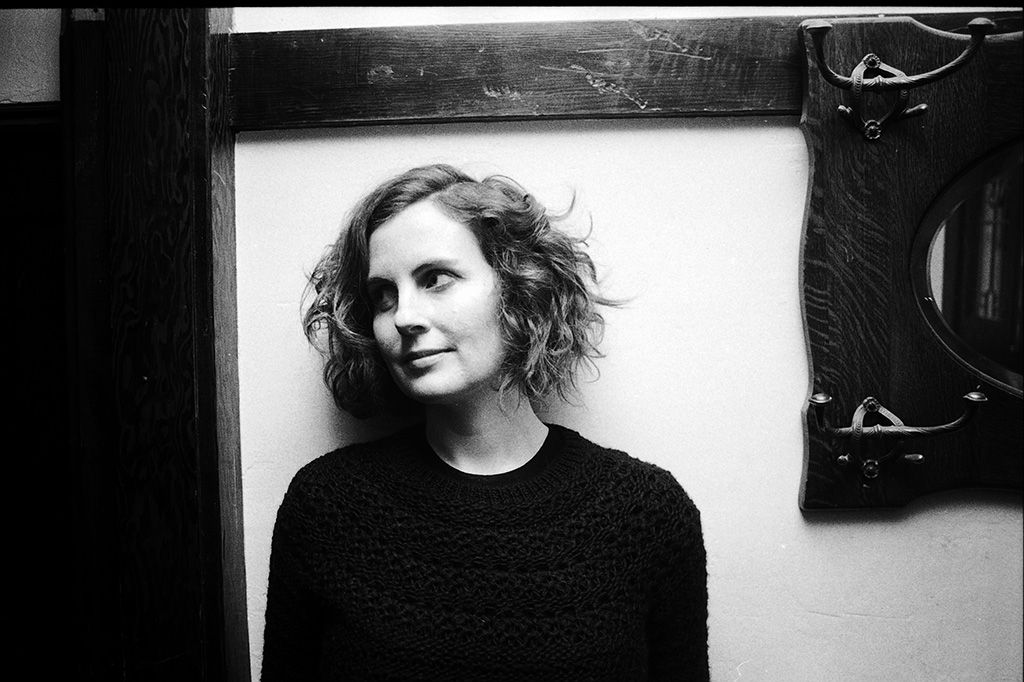 Kathryn Calder is a musician, songwriter, and record label and studio owner based in Victoria. For the past 15 years, Kathryn has been recording and touring as a vocalist/keyboardist with indie rock group The New Pornographers. She has also released three solo records, five albums with Immaculate Machine, and one album with her latest project, Frontperson. Composing musical scores for feature films has been another focus of Kathryn's in recent years, including 'A Matter of Time', a documentary about her mother's battle with ALS. Kathryn is the founder of Oscar St. Records, an artist-run boutique record label based on Vancouver Island. She also owns The Hive recording studio with her husband, producer/engineer Colin Stewart. Calder is the former Chair of Victoria's Music Advisory Committee, tasked with researching and providing advice and direction to City Council and staff on the planning, development and implementation of a Victoria Music Strategy. In July 2019, Calder was selected as Artist in Residence for the City of Victoria, which involves working with the City in the realm of public art and community engagement for a two-year term. Kathryn loves her hometown of Victoria and is dedicated to promoting the arts on the Island and in B.C.
Colin McTaggart - Amelia Artists & Recordings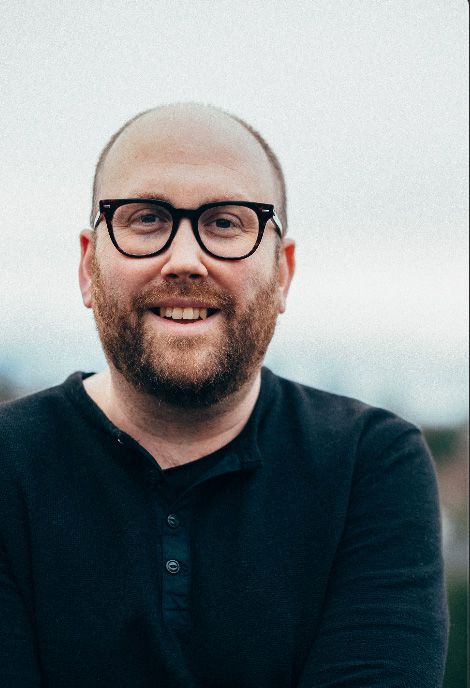 Colin McTaggart is an Artist Manager at Amelia Artists and co-founder at Amelia Recordings. Current clients include Luca Fogale, The Librarian, and Jeff Schroeder. He's also been a nightclub owner, guitarist in the band, and the guy you call when you need a drum kit.
Deb Beaton-Smith​​​​​​​ - Beat Music Management
Deb Beaton-Smith started Beat Music Management in Saanich, BC seventeen years ago to provide artist and event management. Deb was an artist manager for over a decade, ran small and large-scale events and in 2019 created the provincially recognized BC Music Festival Survey project to create standardized surveys and Economic and Socio-Cultural Reports. She is currently focused on opportunities that develop and build expertise, provide knowledge transfer and fill data gaps in the ecosystem of the music industry. Deb is the acting Executive Director of the newly created British Columbia Music Festival Collective and an Outreach and Grant Consultant for Creative BC. She was a Director on the Board of Music BC for four years and is currently on the CRD Arts Advisory Council and Saanich Arts, Culture and Heritage Advisory. Past and current Jurying roles include the Junos, FACTOR, MusiCounts, Creative BC, BreakOut West and the Canadian Folk Music Awards. Past event contracts include: Director of Rifflandia Gathering Music Conference; Sr. Project Manager for Victoria's Canada 150 events; Host Chair and Co-Producer BreakOut West 2015; and Director Rifflandia Festival Artist Relations, Grants and Business Development for nine years.​​​​​​​
Jocelyn Greenwood - Cordova Bay Entertainment Group, Inc.​​​​​​​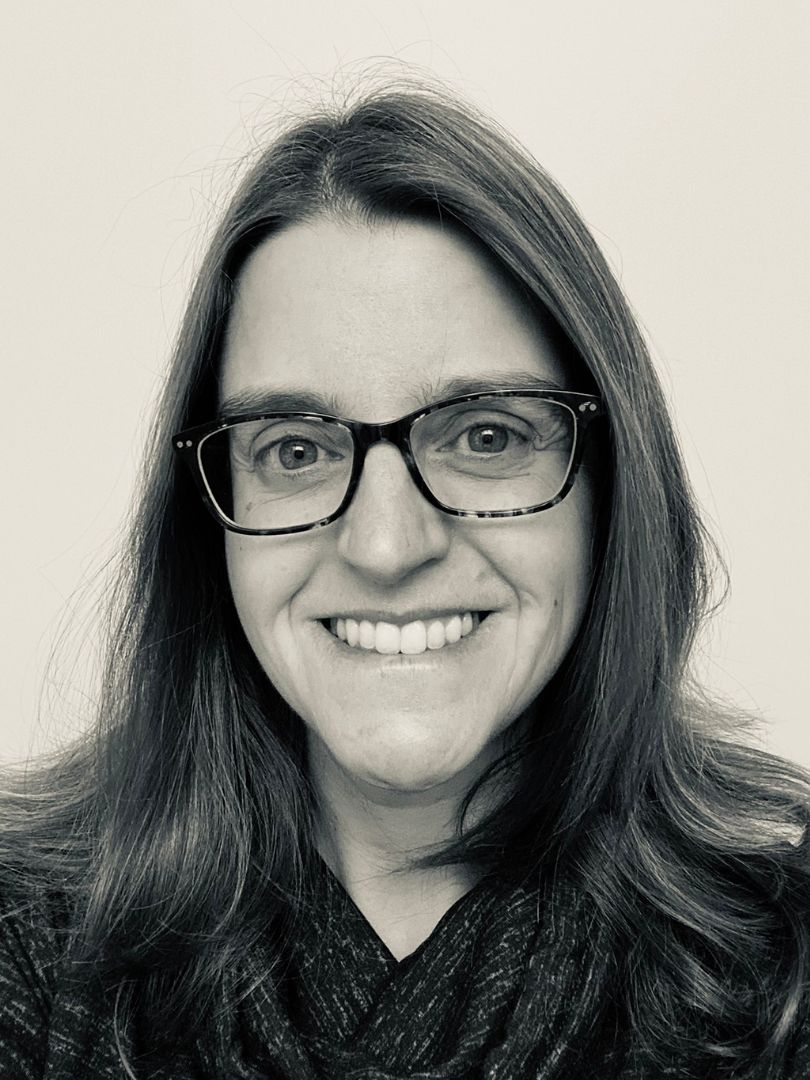 Jocelyn Greenwood is president of Cordova Bay Entertainment Group. The company consists of four main divisions; three label imprints and a publishing company. Cordova Bay Records is the original label founded in 1998 releasing mainstream rock and pop to singer-songwriter and blues. Home of multiple gold and platinum records and Juno nominated artists, the roster includes: Tilsen, Bend Sinister, Sam Weber, Mike Edel, David Gogo and Karl Wolf. Fierce Panda Canada is the Canadian arm of the UK label Fierce Panda Records. Home of indie, alt-pop sounds, the roster includes: The Velveteins, Tourist Company, Chersea, St.Arnaud, Desperate Journalist and Jade The Moon. Flood Tide Music is a new imprint that curates ambient neo-classical music. Artists include: Neighborhood Libraries, Newman, Wind & Story and Aliens Like Us. Cordova Bay Music Publishing has a catalog of over 1000 titles representing the majority of works released on the three labels as well as a number of staff composers. Jocelyn is also a Juno nominated recording artist and composer.