Posted On: Aug. 30, 2017
Be the BreakOut West Weekend Ambassador
We're looking for one social (media) butterfly to be our BreakOut West Ambassador and share their weekend experience online. We'll be giving our ambassador $250 to do with as they please…. Snazzy outfit to schmooze in? Gas budget? New strings for your showcase?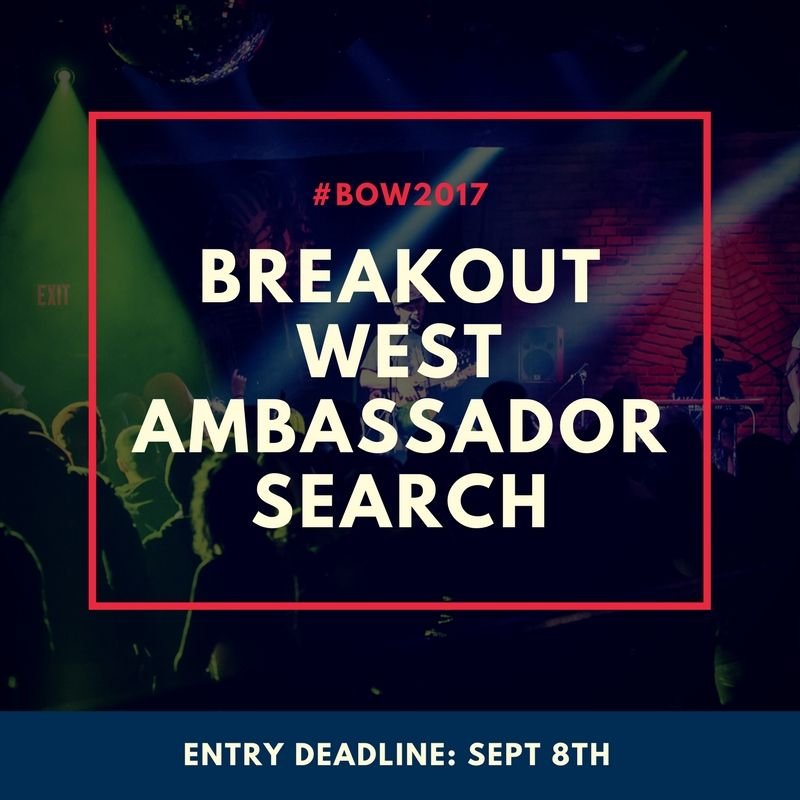 Is This Person You?
Are you active on Twitter/Facebook/Instagram/Blogging and post interesting content? Work in music? Play music? Attending BreakOut West in Edmonton? Then you're exactly who we're looking for. Tell us why you should be the 2017 BreakOut West Ambassador!
To Enter:
Post a photo/video that catches our eye (tag @BreakOutWest and make sure to use #BOW2017 of course!) saying you want to be the ambassador. Be creative. Post more than once if you want.
Winning entry will be selected on Sept 8th and handed $250 at registration. From there, you'll need to share a minimum of four posts per day via your personal accounts, sharing your BreakOut West experience (ie, a photo on IG, FB live a song from your favourite festival set, group shot with your new #BOW2017 friends, tweet about the best industry connection you made, daily recap blog post on your website, etc). Use the money to make the weekend even more awesome, or just use it to get back home. Either way, we want to hear about it.