Posted On: Jun. 18, 2019
Beneath the Broadcast Highlights Whitehorse DIY Music Community
Music communities ebb and flow, especially in small places. Some of Canada's most notorious art cities are among its most innocuous. Whitehorse is one such community, a burgeoning hub of bold hip-hop, complex indie rock, and passionate folk, all taking place in a beautiful northern town perhaps not best known for its DIY culture. To show off some of the work that is being done by Whitehorse's strongest and strangest, musicians Jona Barr and Patrick Hamilton (Soda Pony, The Sweeties), teamed up to make Beneath the Broadcast, a series of video performances by young and emerging Whitehorse artists performing in the basement of the CBC studio in Whitehorse, Yukon, compiled into a film.
The purpose of the film is to "show off a budding DIY scene in the Yukon" according to Jona Barr. Yukon music is typically associated with roots and bluegrass, but "there is so much more than that" going on in the north.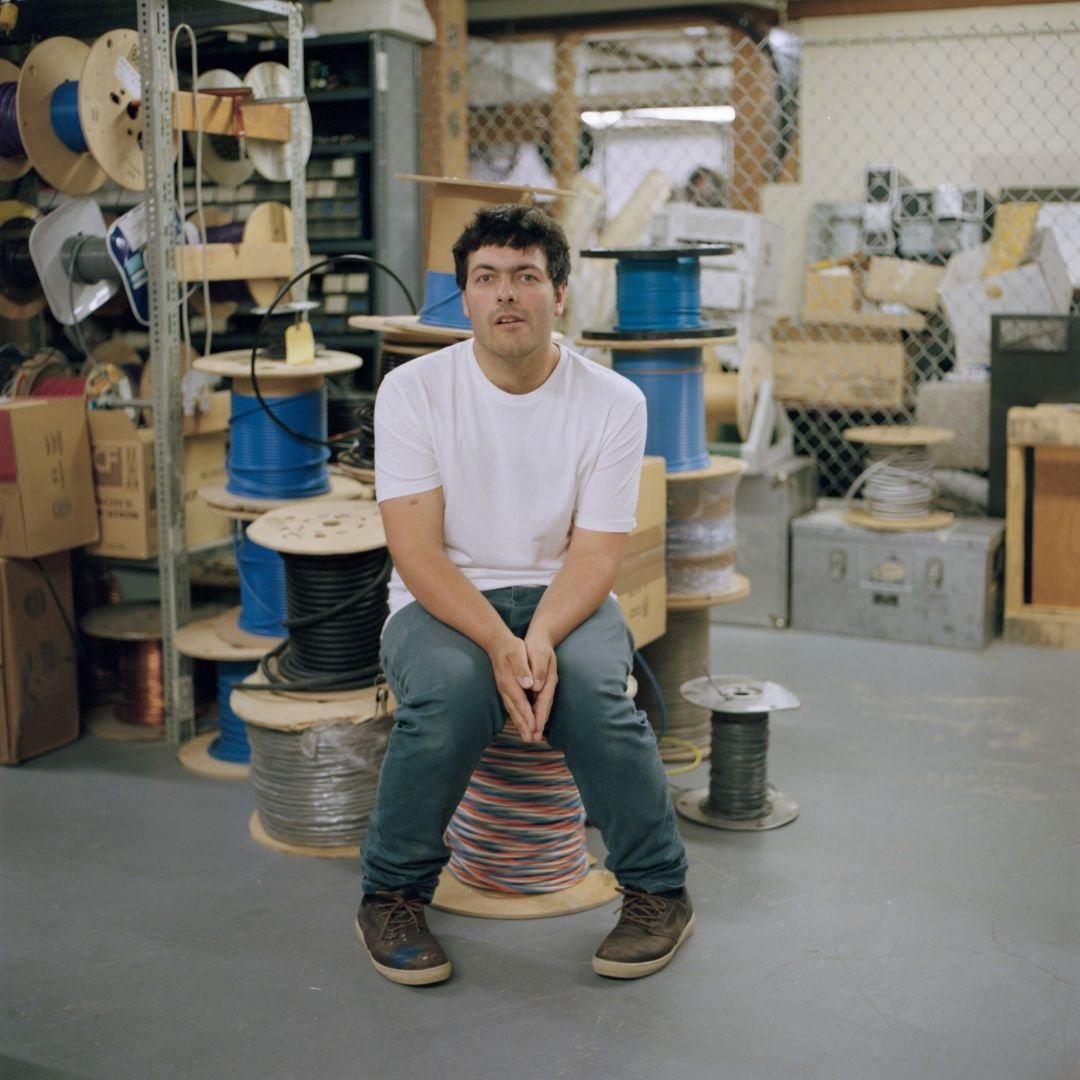 Jona Barr
Barr used to do a radio show at the CBC, and he recalls the weird gadgets and huge record collection in the basement as being "stuck in a different time." Barr approached CBC host Dave White to let them bring bands into the basement for a live performance but settled on a video shoot. Barr brought Whitehorse based filmmaker Brendan Preston on board to direct and within two weeks they were on set. Squeezed into two 5-hour days the bands built their own unique sets in different corners of the basement and performed.
The basement is full of "ancient relics from the '50s to present day," Preston tells BreakOut West. With only an hour per artist, the crew took a few minutes to "Match the style of the lighting to the music" and then shot two takes, keeping all the intricacies and imperfections in to match the aesthetic of the dusty basement. The crew even had to keep quiet to avoid the performances bleeding into the CBC broadcast happening live above them.
"video is [one of] the main way[s] that people consume music these days," says Jona Barr. Video content is important for artists for maintaining their presence on their social media channels as well as submissions to festivals. For some of these artists, this was their first time performing in front of a video crew. Partnering with Pigeonrow for publicity, Beneath the Broadcast has been written up by CBC, Popdrone, and even UK publication Gigwise, a connection made by Barr at BreakOut West 2018 in Kelowna.
"it's a really cool time in the Yukon music community" according to Barr, and BreakOut West agrees. The Western Canadian Music Alliance is beyond excited to bring the BreakOut West conference and showcase festival to Whitehorse this year for the first time since 2011 and will feature performances from over ten Yukon artists. The first wave lineup announcement will take place on June 25th.