Posted On: Oct. 13, 2019
A Look At BreakOut West 2019
---
What a time in Whitehorse!! Take a peek into what #BreakOutWest was like, and thanks again to all our bands, speakers, international delegates, volunteers, funders, and music fans for making it such a memorable experience for all. Mark your calendars for Winnipeg, Sept 30 - Oct 4!
Community Tour
In the lead up to BreakOut West 2019, Music Yukon took 2 northern hip-hop artists ( NWT's Crook the Kid and Yukon's LOCAL BOY) to 5 communities around Yukon. Covering a total of XXXX km, the tour included the fly-in community of Old Crow, Dawson City, Faro, Carcross and Haines Junction. Not only well attended, the tour marked valuable partnerships between Music Yukon and Yukon Arts Centre, Chief Zzeh Gittlit School, Vuntut Gwitchin Government, Dawson City Music Festival, Klondike Institute of Art & Culture (KIAC), Town of Faro, Carcross/Tagish First Nation, and Junction Arts & Music – JAM.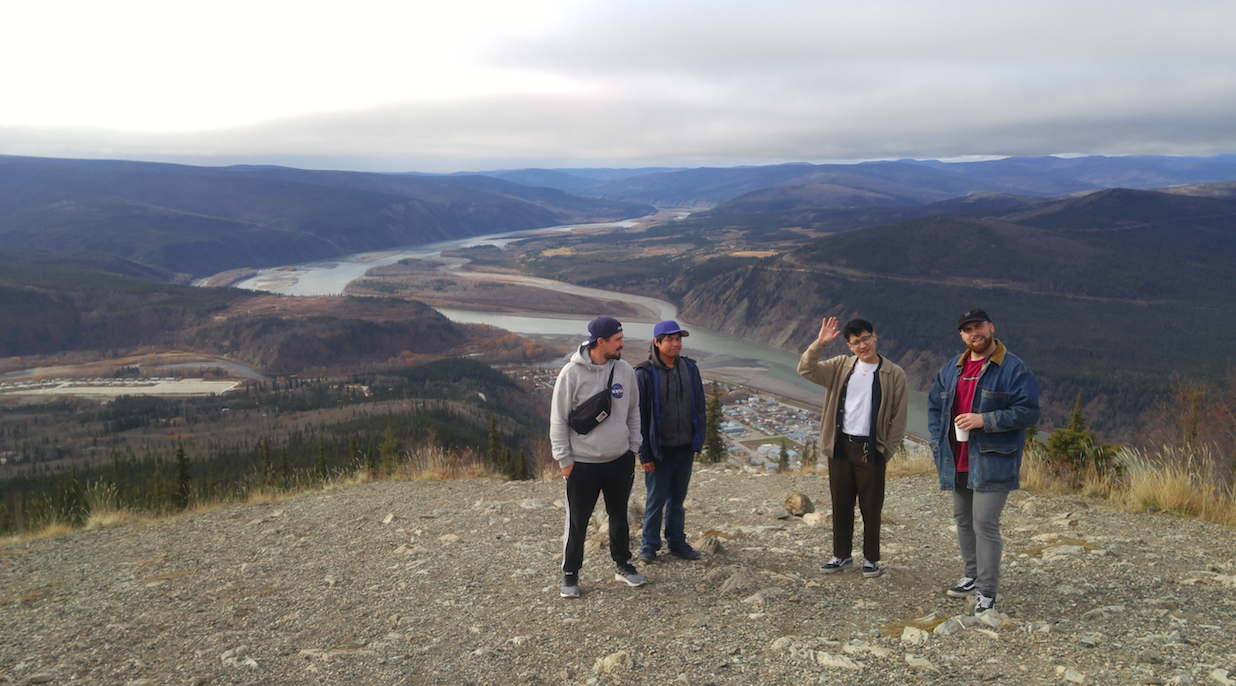 RECAP OF THE TOUR DATES
OLD CROW: Monday, Sept 23rd | 7:00 PM | Old Crow Community Centre w. special guest Ryan J. West (of The Lucky Ones)
DAWSON CITY: Tuesday, Sept 24th | 7:00 PM | Klondike Institute of Art & Culture – Dënäkär Zho w. special guest HAMMONDHOFFER
FARO: Thursday, Sept 26th | 7:00 PM | Faro Recreation Centre Gymnasium w. special guest Elijah Bekk
CARCROSS: Saturday, Sept 28th | 7:00 PM | Carcross/Tagish First Nation Learning Centre w. special guests Tahltan Havoc and John Stosh
HAINES JUNCTION: Monday, Sept 30th | 7:00 PM | St. Elias Convention Centre w. special guest Will Symanski
In towns that contain anywhere from 280-800 in population, around 200 people total came out to show their support for both the touring acts and their homegrown talent. LOCAL BOY and Crook the Kid also facilitated discussions in the schools and with community members about growing up in small towns and finding music as an outlet, and ran beat-making workshops for the younger grades.
Artist Preparedness Training
With support from economic development's Enterprise Trade Fund and @YAC's residency program, Music Yukon held a 2-day intensive of showcase booster training. 8 artists, 5 of whom were showcasing at BreakOut West 2019 and the rest of whom had indicated future interest in showcase opportunities, received a 15-minute showcase slot which they were then critiqued on by a panel of 4 industry experts, Including Nat Kleinschmit of BreakOut West, Marco Noni of Pop Trip Entertainment, Kim Temple from Six Shooter Records and Andrea Vincent of Dawson City Music Festival.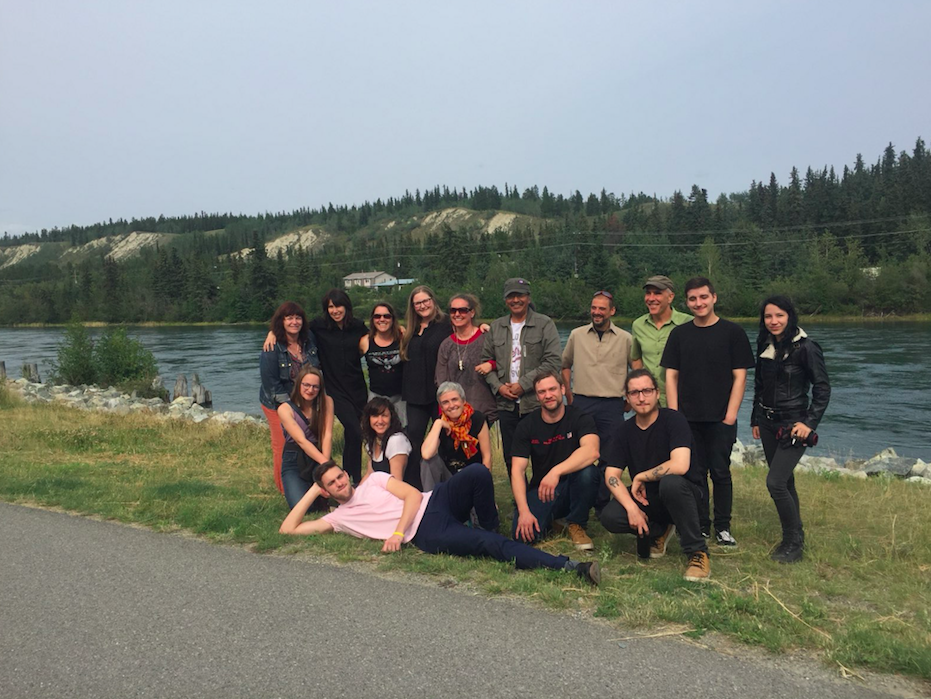 The morning showcase/critique sessions were followed by afternoon discussions and roundtables that included topics such as career management, what presenters look for, how to expand their touring markets and make the most of their BreakOut West Experience and what artists should look for when considering the licensing of their own works.
Music Yukon also worked with interested parties to deliver live performance videos and high resolution stills at a discounted rate to showcasing artists.
Sunday Fun In Whitehorse!
In characteristic Whitehorse fashion, all delegates got to experience the full extent of the seasons within the span of the week and the incredible sense of community that comes with said changing seasons. A heavy snowfall Saturday evening lead to a snowy trip to Carcross on Sunday with Something Show president, Music Yukon Board member and musician Jona Barr, Worldcub, who were attending BrrakOut West as a part of Focus Wales, and our sound technician, Zach McCann Armitage. Though delegates were unable to make it to the performance in Carcross, it was carried out on the traditional territories of the Carcross/Tagish First Nation for members participating in the CTFN general assembly. Worldcub was welcomed to the traditional territory with a prayer and a smudging by elder Geraldine James and participated in a song exchange with Gary Sidney Johnson of the Dakhka Khwaan Dancers.
Delegates who were left in Whitehorse due to the weather took a trip out to scenic Miles Canyon with Adrian Burrill of Major Funk and the Employment, Nick Hyatt with Moderna Records and Something Shows, and Jody Peters of Speed Control. The hike featured a surprise performance by John Stosh, a beatboxer from Mayo, Yukon.