Posted On: Oct. 21, 2021
Second Round of BreakOut West 2022 Festival Artists Announced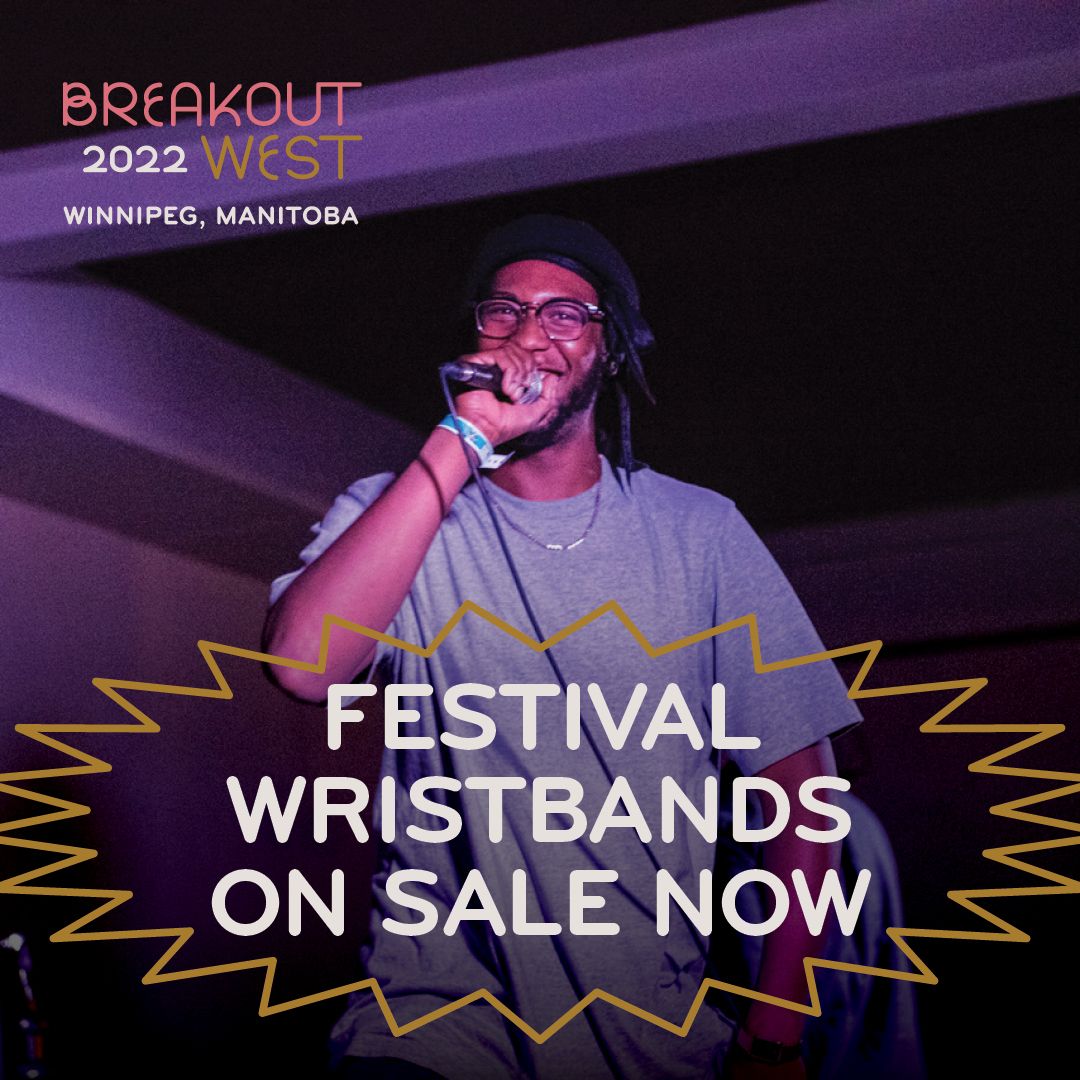 The BreakOut West Showcase Festival features a multi-genre line-up of over 45 of western Canada's best emerging and established artists showcasing at multiple venues throughout Winnipeg. BreakOut West features some of the best untapped talent in western Canada, and around the world with artists from Sweden, UK, and more thanks to our export partners Nordic Bridges, FOCUS Wales, ECMA, and more. Support your local artists & discover the next big thing!
REGISTER FOR BREAKOUT WESt 2022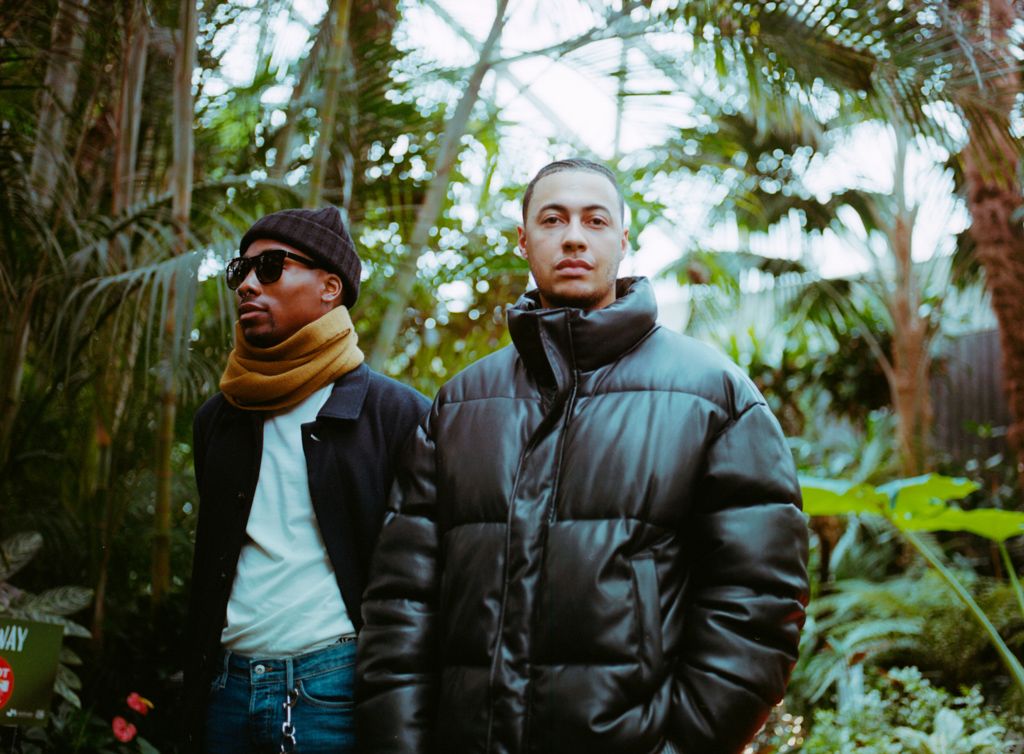 Iamtheliving x Teon Gibbs (BC)
Bridging the gap between R&B, pop, hip-hop, and soul, IAMTHELIVING and Teon Gibbs come together in funky harmony to deliver a six-track EP titled JNGL. Hailing from different areas of the world the pair met in Vancouver and came together to deliver a sound that brings people together and makes them want to dance.

The duo consists of South East London crooner Rian Peters (IAMTHELIVING) and Motswana rapper-come-producer Teon Gibbs. Together, they are creating music that is not only electric but is a uniting force, the title of their EP being symbolic of this – the concrete jungle versus dense, green wilderness. "We wanted to create a project that embodies who we are, where we're from, and shows what we can do. The word "JNGL" just seemed to capture it all," says Teon.

The JNGL EP is out now on Tiny Kingdom.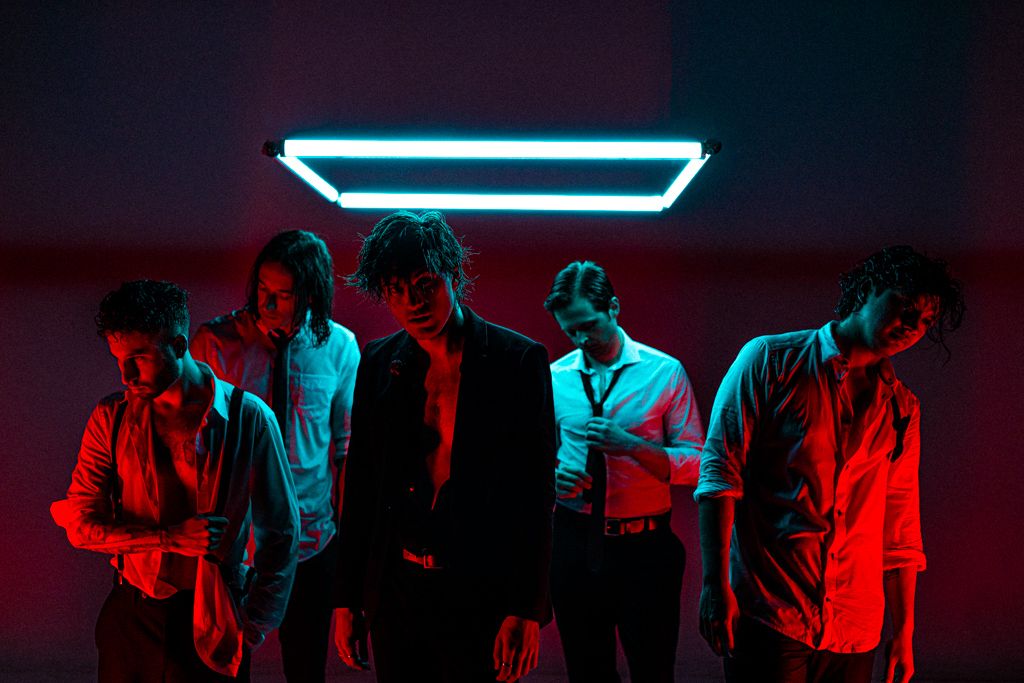 Hotel Mira (BC)
Hotel Mira, born from mastermind Charlie Kerr, have taken the sound out of the garage and into a considerably lusher landscape, as heard on Hotel Mira's most recent debut LP "Perfectionism."

Working with Grammy-award winning producer Eric Ratz (Billy Talent, Arkells), Kerr directed his creative energy at writing sharper hooks and more memorable melodies. The results – as heard on charged-up numbers like "The Eyes On You" and "This Could Be It For Me" – are songs that boast anthemic, soaring choruses while sacrificing none of their sheer rock 'n' roll energy.

The sound showcased on "Perfectionism" is wrapped up in a polished, pungent, yet untethered and cracked aesthetic. There's no such thing as perfect, nor should there be, and this album communicates exactly that, lyrically and sonically. Kerr and company have created an 11-track masterpiece that tempts the listener through stories of relationships, growth and the struggle to live in one's own mind. This project is infectious and impeccably crafted.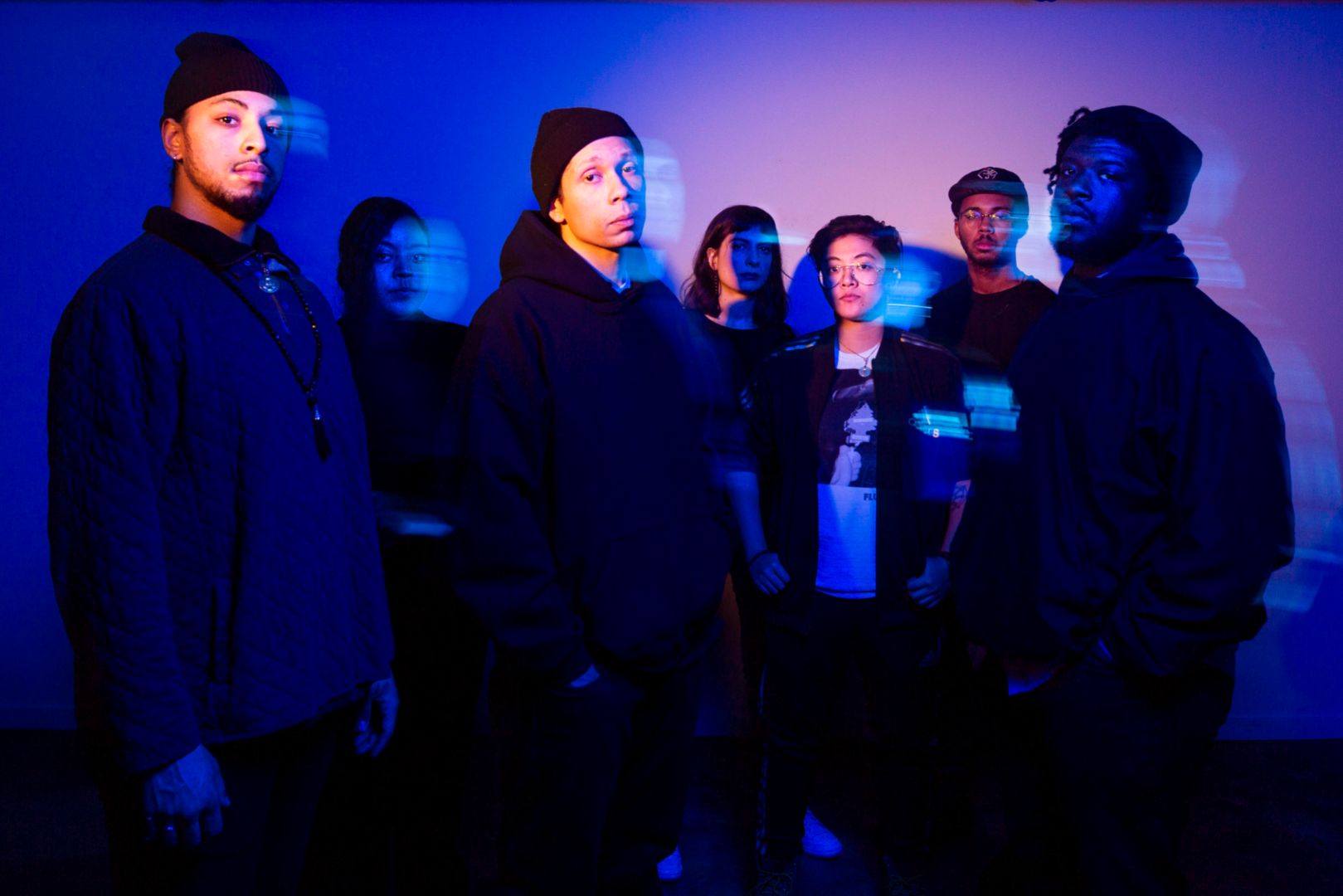 Super Duty Tough Work (MB)
Golden-era taste, current-era based. Inspired by the dirty jazz loop sound of 90s east coast hip hop, Super Duty Tough Work are the live incarnation of hip hop culture's quintessential era. Revered for their methodically curated set, SDTW mixes laid-back with high-energy, for a satisfaction-guaranteed journey through culture, touching on everything from life as a struggling musician to police violence and racism in Canada and abroad. SDTW excels on stage and on record, as they bring a fresh take on tradition in a movement where loops are slayed and jewels are the tools of the trade.

Most recently Super Duty Tough Work received a Polaris Prize nod in the form of a Long List nomination, followed shortly thereafter with a nomination for a Western Canadian Music Award, in the category of Best Rap & Hip Hop Artist. The Polaris nod makes SDTW the first Manitoba based hip hop act to nominated for the Polaris Prize.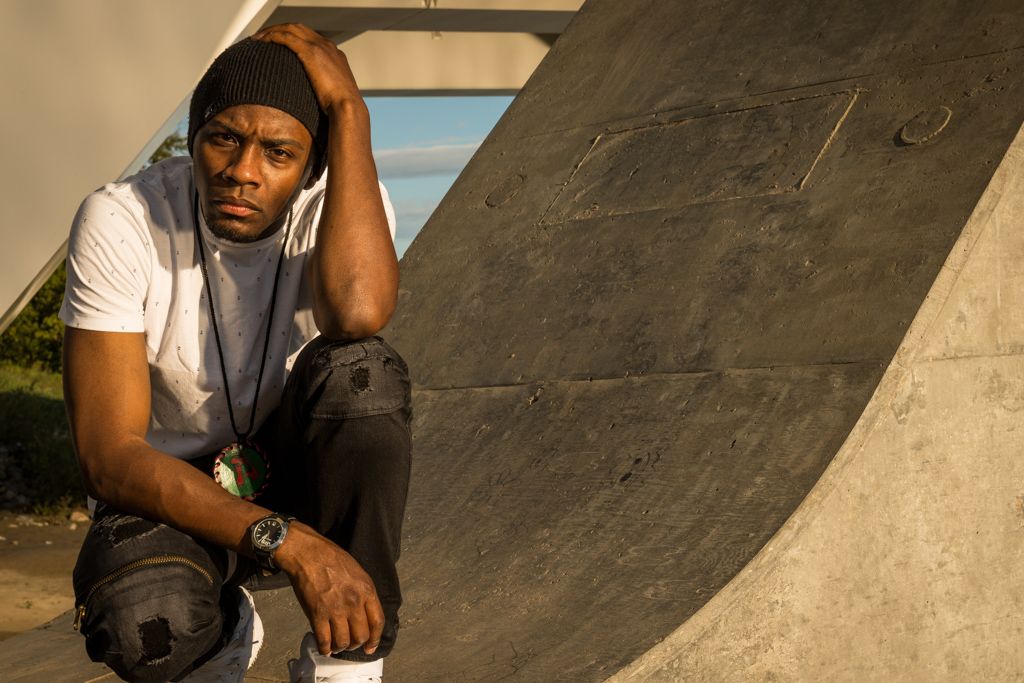 Arlo Maverick (AB)
3X EMA Award Winner Arlo Maverick is a Hip-Hop artist who aims to move his fans physically and emotionally. Arlo's music is relatable and timely touching on everything from dating with trust issues, coping with suicide, to being undervalued at your 9 to 5.

In listening to Arlo's music, you can hear how his wit and wordplay marry his musical scores that incorporate genres like Soul and EDM, but are distinctly Hip-Hop. When you consider that Arlo has received airplay in multiple countries (US, Japan), appeared in a variety of publications (Vice, Noisey), and charted on national campus radio charts (NACC, Earshot) it's clear his proficiency hasn't gone unnoticed.

Arlo's live show, which is backed by his live band, has opened doors for him to headline festivals (North Country Fair, Sasquatch Gathering), open for hip-hop icons (Classified, Shad) and travel overseas (UK, South Korea).

Arlo is currently preparing the release of his EP, Soul Merchant.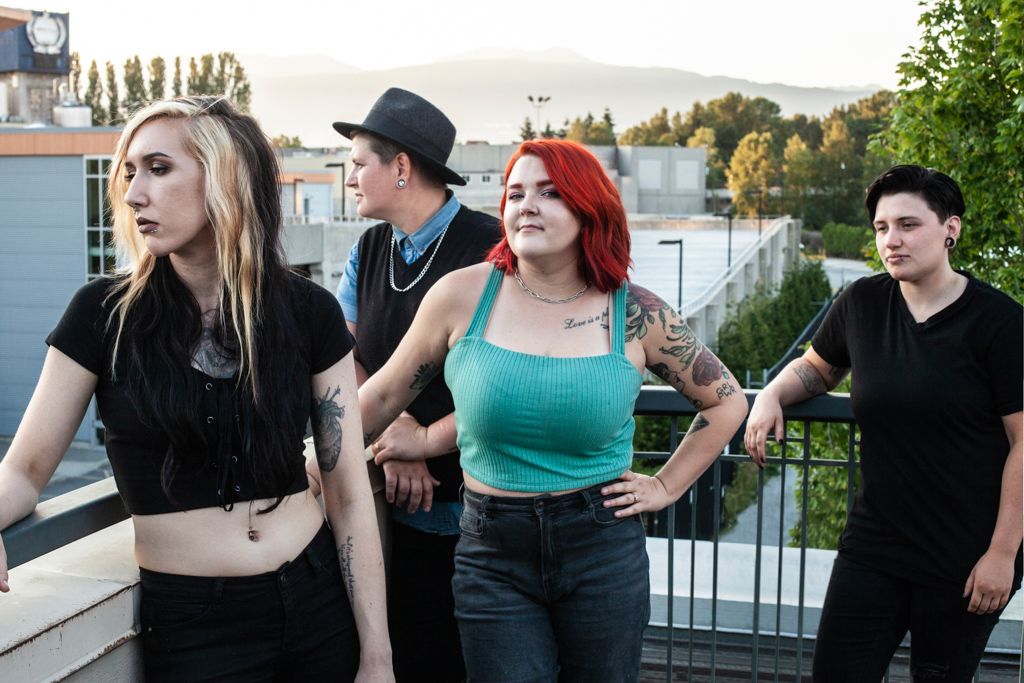 Strange Breed (BC)
Raw, feral, anthemic music for the underdogs - Strange Breed is the shift in alternative rock that you've been waiting for. Reminiscent of 90's femme-rock heroines like Veruca Salt, L7, Hole and Sleater-Kinney while channelling the modern-rock prowess of acts like The Pretty Reckless or Paramore, Nicolle Bell-Dupas (Vocals/Guitar), Terra Chaplin (Lead Guitar), Megan Bell-Dupas (Drums) and Jess Dubois (Bass) have perfected the art of serving memorable rock hooks with a filthy side of riot-grrrl rage. Through layers of distortion and unapologetically feminist lyrics, Strange Breed is the musical equivalent of jumping on your bed screaming at the top of your lungs at the injustices of the world with your best friends. Hailing from Vancouver BC, Strange Breed's polished releases and gritty live performances have been the catalysts to their quick and growing notoriety in their local scene and beyond.
Claws out and arms open; this is rock music for anyone seeking a way to amplify their own voice and discover a "safe space" in a scene that is not always inviting to all. Currently, you will find Strange Breed "behind the scenes" producing their sophomore album, planning tour dates and "queering the status quo" of the music industry.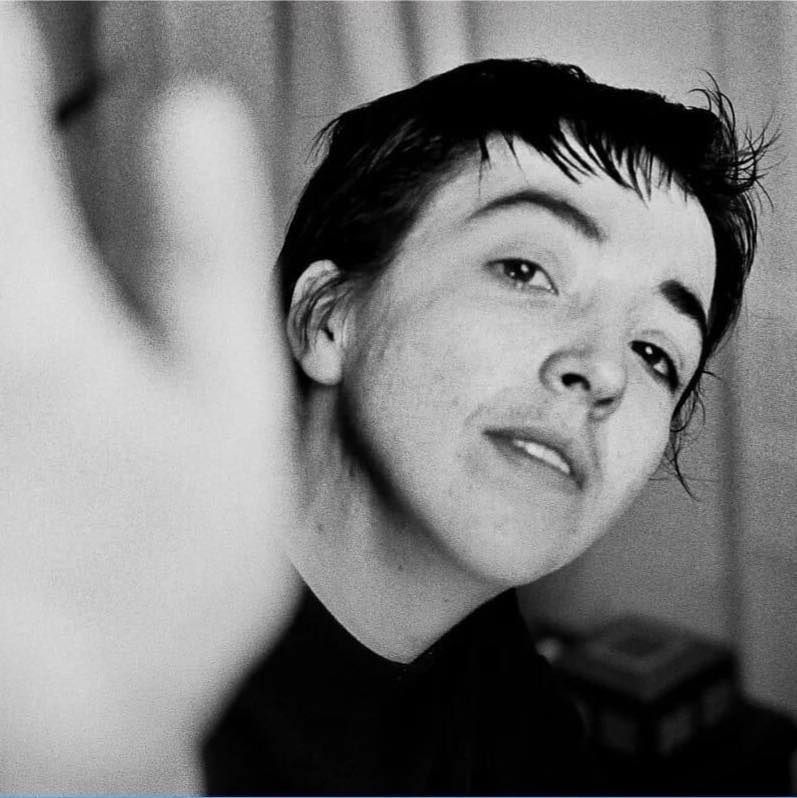 Rosehip Teahouse (UK)
Rosehip Teahouse were formed by Faye Rogers (Guitar & Vocals) back in 2015 and after playing only a small number of house shows and local gigs, Rogers crafted these subtle and delicate songs, which command your attention, from start to finish.
Recorded DIY style, using any means possible, Rogers was later joined by friend Will Dickins (Drums), who heard these tracks, and was in awe immediately. The two began to create music to soothe the soul, and since the early Bandcamp singles, have formed a densely layered, full band with Anthony Williams, Josh Dickins and Teddy Hunter playing several intimate shows in and around Cardiff.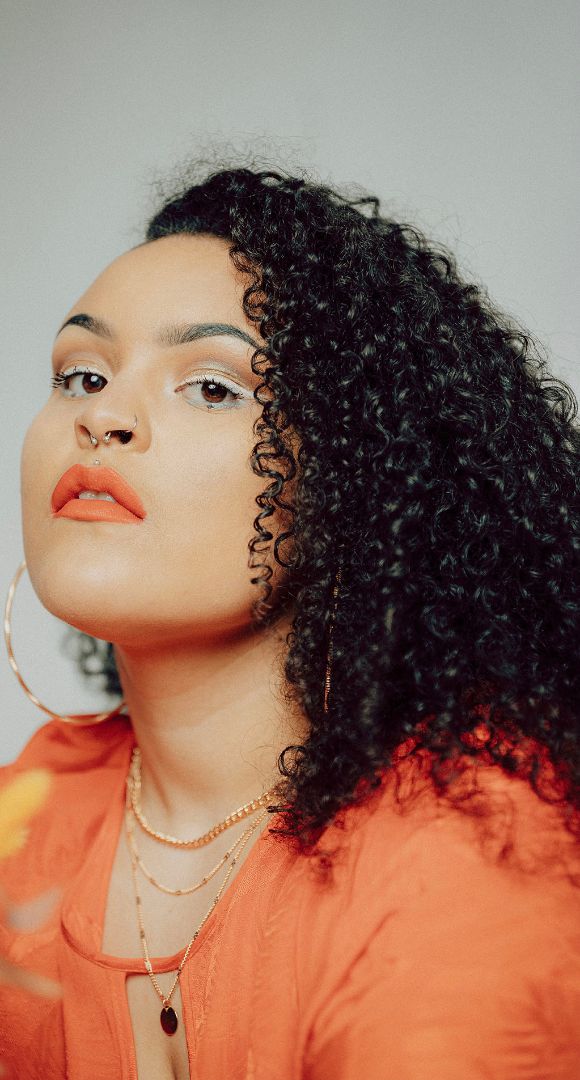 Eadyth (UK)
Eädyth is fast becoming a household name to listeners of BBC Wales and BBC Radio Cymru due to her unique electro soul sound and bilingual lyricism. Over the past two years, Eädyth has been part of both the BBC Horizons and Forté Project talent development schemes, proving further how invested the Welsh music industry is in her journey to become one of our freshest current artists.
Fans of Solange and Jill Scott will reveal in the warmth of Eädyth's soulful, soaring vocals, whilst fans of Massive Attack and Burial will enjoy the combination of fractured beats with melancholic and powerful production. In 2020 she has received airtime from KISS FM and BBC Radio 1 and throughout 2020, Eädyth has continued to power through lockdown, releasing various self produced singles and collaborations, also having the opportunity to work with Cardiff's MOBO collective 'Ladies of Rage', on their album 'Harddwch Du'. Eädyth also worked with welsh & at english rapper and musician Izzy Rabey on Wales's first RnB/hiphop/Soul bilingual EP 'Mas o Ma'. At the end of 2020 Eädyth won the 'Triskell award' awarded by the Welsh Music Prize and funded by help musician and also won the 2020 award at Gwobrau'r Selar for being the most progressive artist through lockdown in 2020.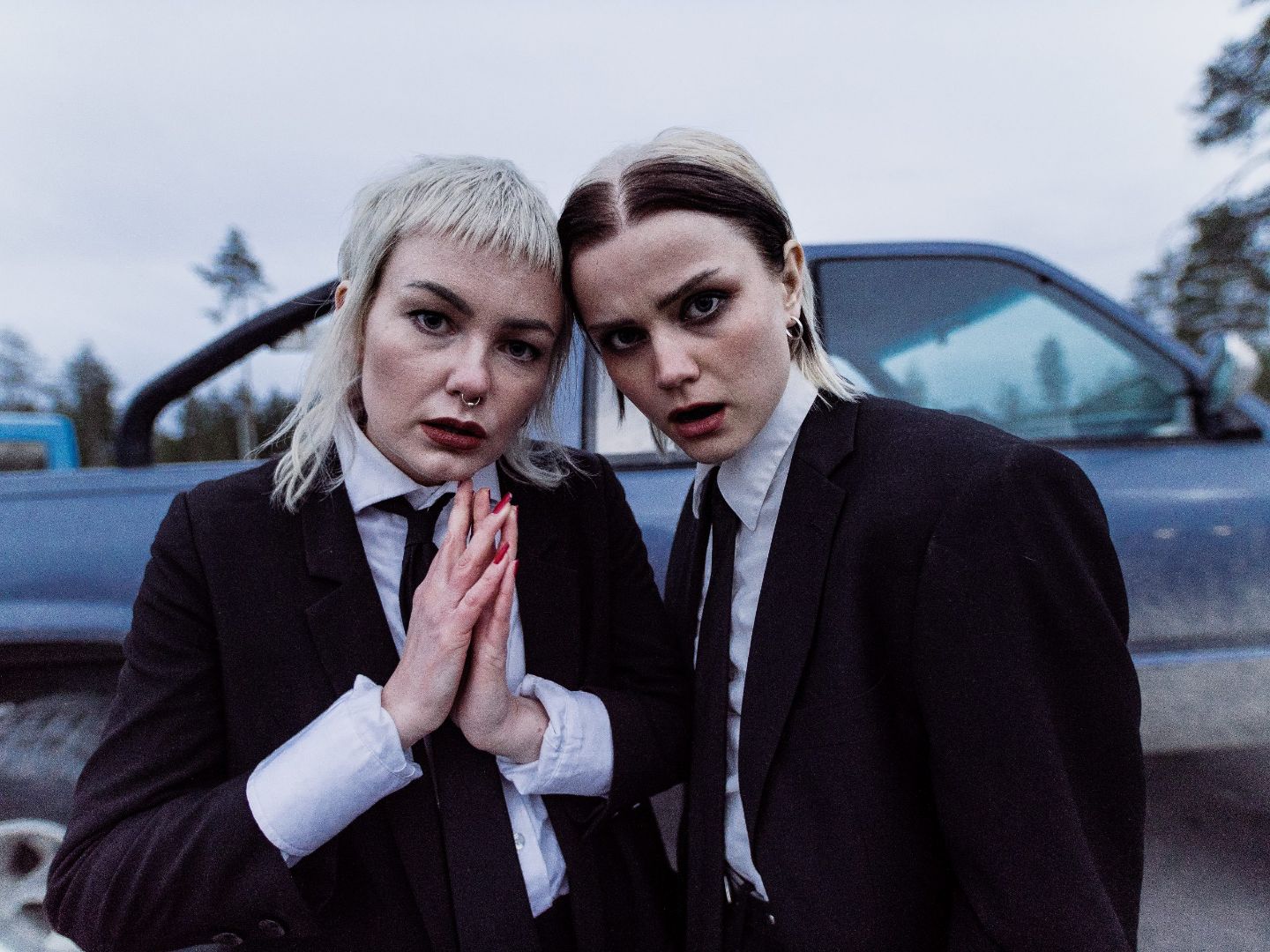 The Magnettes (Sweden)
This pop-trio was founded in Pajala, Sweden and has crafted their own blend of electro-pop and riot grrrl punk. In 2015 they performed at SXSW in Austin, TX and signed with the label Digsin, where their debut album "Ugly Youth" was released in 2017. Their single "Young & Wild" premiered on prime time TV and became the 10 most played Swedish song on Swedish radio the same year. The Magnettes have been praised by sites and tastemakers like Earmilk, Perez Hilton, Elle Sweden and played on festivals like Eurosonic, Tallin Music Week, Golden Melody Awards and the world largest festival Summerfest. They are favorites in the gay HTBQ community and has played on over 15 Pride festivals in Europe and written the official theme for Pride in North of Sweden this year. They have done the digital Canadian version of Heal the Earth. 2121 / 2022 they release their second album and singles. The band is from the Swedish minority groups called Tornedalningar. Their language Meänkieli was forbidden in Sweden and was not recognized until 1999 only 70 000 people speaks it and it's dying. The Magnetts incorporate parts of Meänkieli into their songs.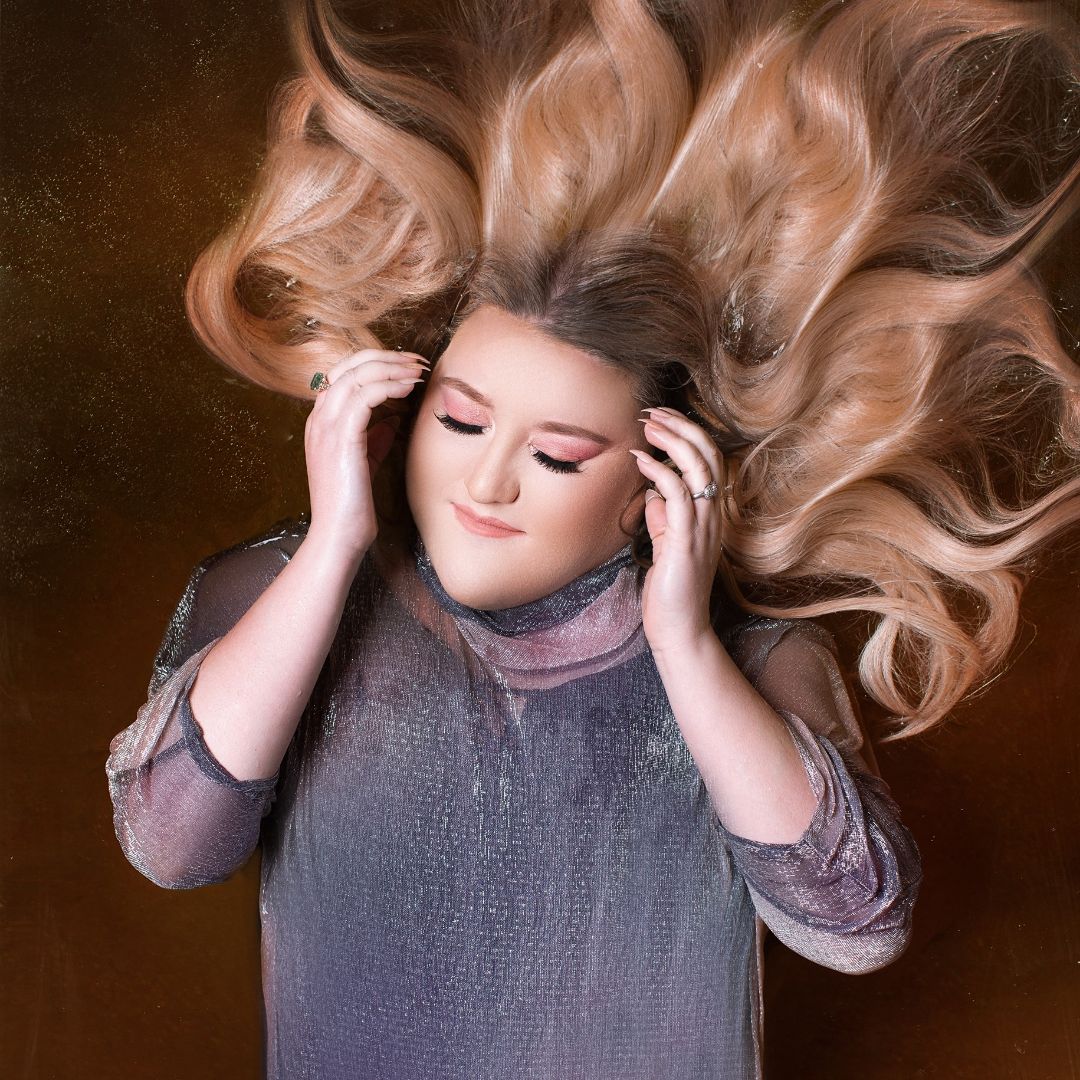 Carolina East (NL)
A creation of the maritime elements, Carolina East is a vibrant and bold songstress from Newfoundland and Labrador. Proudly wearing an eclectic tapestry of musical influences; from soul, to country, to pop. After receiving nominations for ECMA's Indigenous Artist of the Year 2020, winning Music NL's Country Artist of the Year 2020, Carolina East recently competed in the Sirius XM Top of the Country competition as one of eight semi-finalists. Carolina East released her debut full-length album "Soaked in Whisky" in July 2021 - a collection of songs about love, happiness, heartbreak, and loss. Songs that are as honest, vulnerable, and relatable as the singer herself.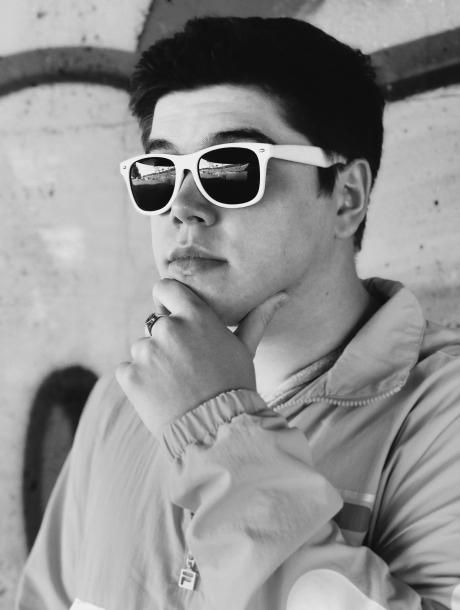 Wolf Castle (NB)
Hailing from Pabineau First Nation in Mi'kma'ki (NB), the 24-year-old Wolf Castle, aka Tristan Grant, is a true renaissance artist. Gifted with a DIY spirit as a result of being raised on the reservation by a family of artists, musicians, and filmmakers, he taught himself to write music and play piano at the age of 11, and has released new projects—written, recorded, and produced—every year since he was 17. As a student of art history and fashion, his spitfire flow and precise production are as carefully constructed as haute couture, and every bespoke beat, rhyme, and hook has the flourish of a master craftsman, stitched together under the House of Wolf Castle.

As Wolf Castle goes supersonic in his tribal lands, his mesmerizing energy and refreshing realness is forcing the rest of the world to take notice. In his brief career, he's played numerous festivals and secured noms twice for ECMA's Indigenous Artist of the Year and a Prix NB nomination for Recording of the Year. With Da Vinci's Inquest, Wolf Castle continues to defy the odds, creating his own singular, catchy sound in the hip-hop world.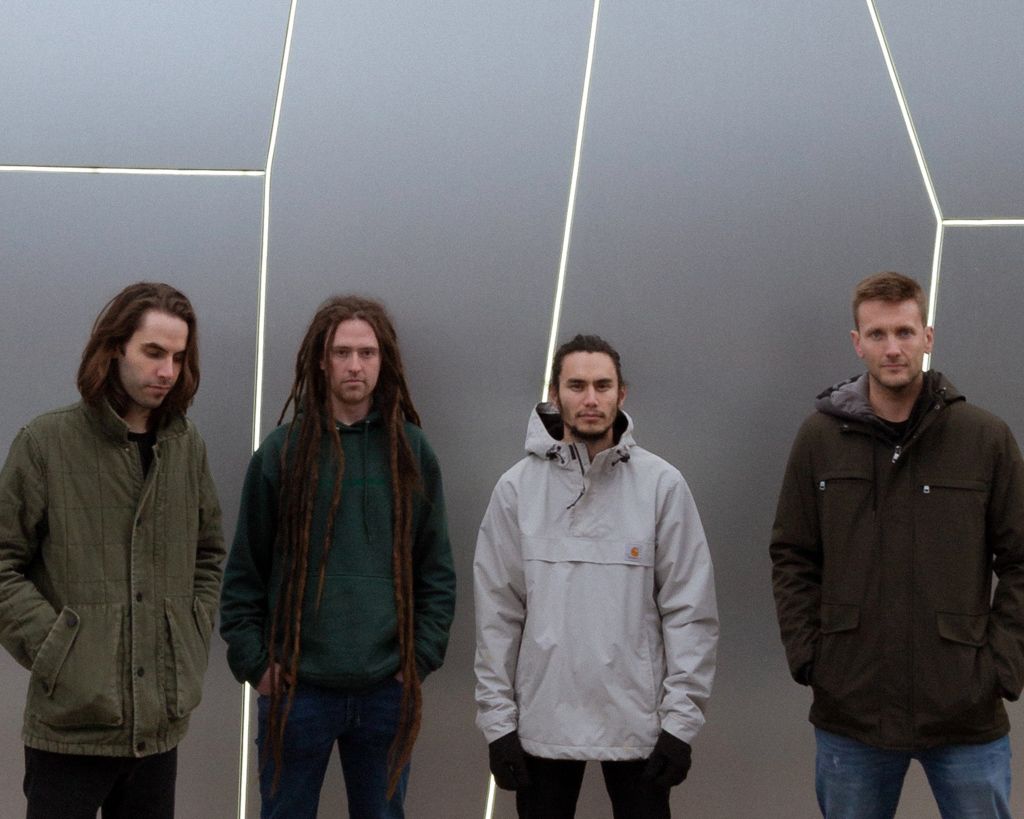 The Basement Paintings
The Basement Paintings are a four piece Ambient Post-Metal band based in Saskatoon. In the Spring of 2013, they recorded and self produced a debut album in a basement jam space. These initial recordings were enough to secure a prestigious collaborator on their second studio recording, the "Time Lapse City" EP. Completed in January 2014, the album was partially produced by Aaron Harris whose L.A. based post-metal band ISIS consistently broke into major international charts during the mid 2000s and defined the sub genre of Post-Metal.

On the strength of these releases, the band recorded a second full length album entitled "Mystic" in Saskatoon with Barrett Ross, mixed at Sun Temple Studios and mastered by Harris Newman (Godspeed You! Black Emperor). The album went on to reach the Top 30 on several independent radio stations across Canada, and several best albums lists. After touring periodically for a year and a half, they began writing material for a new album.

In late November 2019, the band released their latest album "Antipodes" to a significant degree of buzz, garnering glowing reviews and another Canadian tour and several festivals set for the Spring of 2020 as well as a new music video.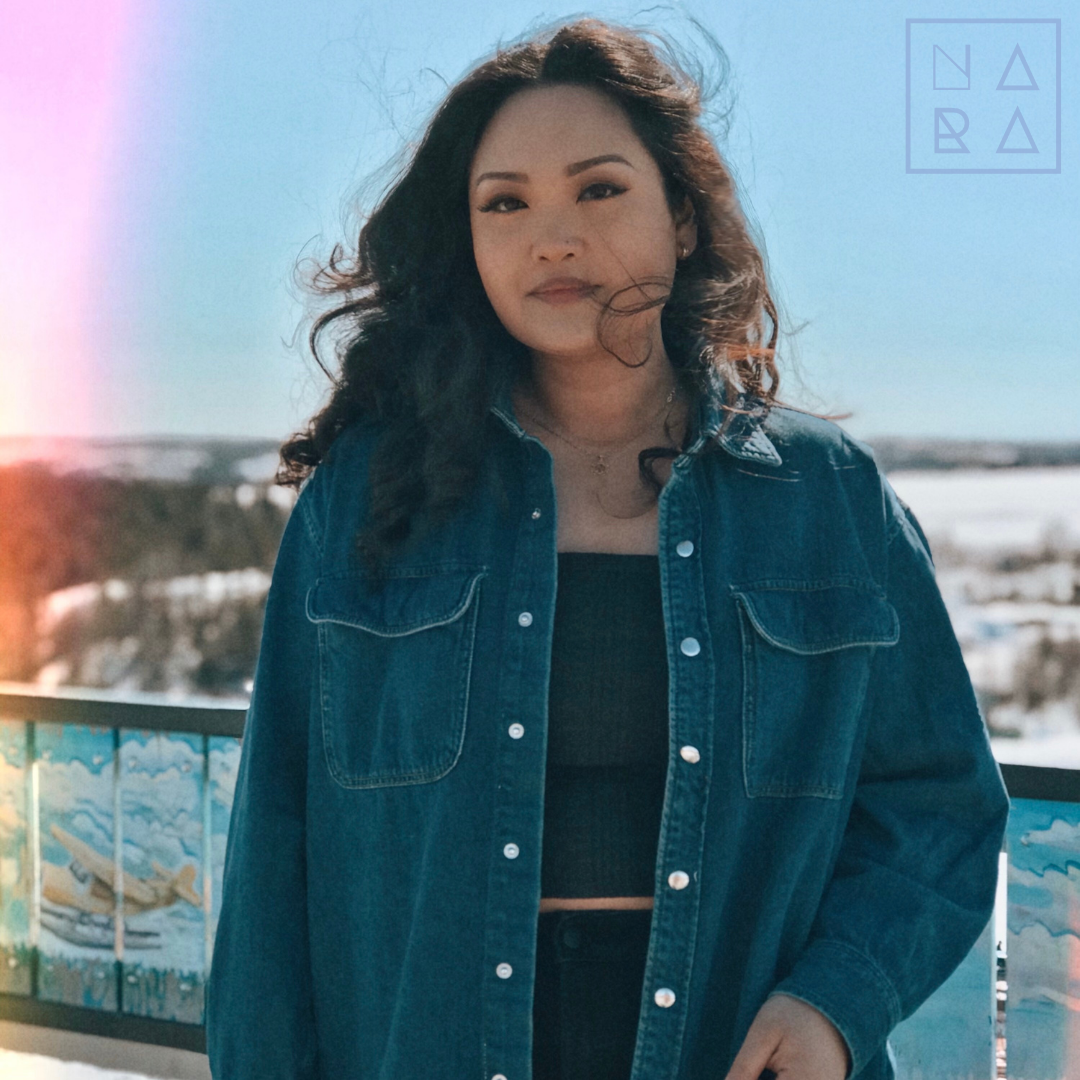 NARA (NWT)
With influences rooted in Contemporary Pop and R&B, NARA has been iconic in delivering a fresh sound to the northern music scene. A proud Filipino-Canadian born and raised in the Northwest Territories capital, NARA hails from a culture where music sits at the heart of self-expression. After releasing her debut single "Miss Too Good" in early 2021, NARA continues to create music echoing themes of love, heartbreak, growth, and self-discovery. NARA draws listeners in through edgy beats, sweet harmonies and soulful melodies that are both mellow and as vibrant as the culture that continues to shape her artistry today.