Posted On: Jul. 7, 2022
BREAKOUT WEST CONTINUES TO BRING THE WORLD TO WESTERN CANADA!
ARTISTS FROM WALES, THE NORDICS AND ACROSS EUROPE SET TO SHOWCASE AT THE FESTIVAL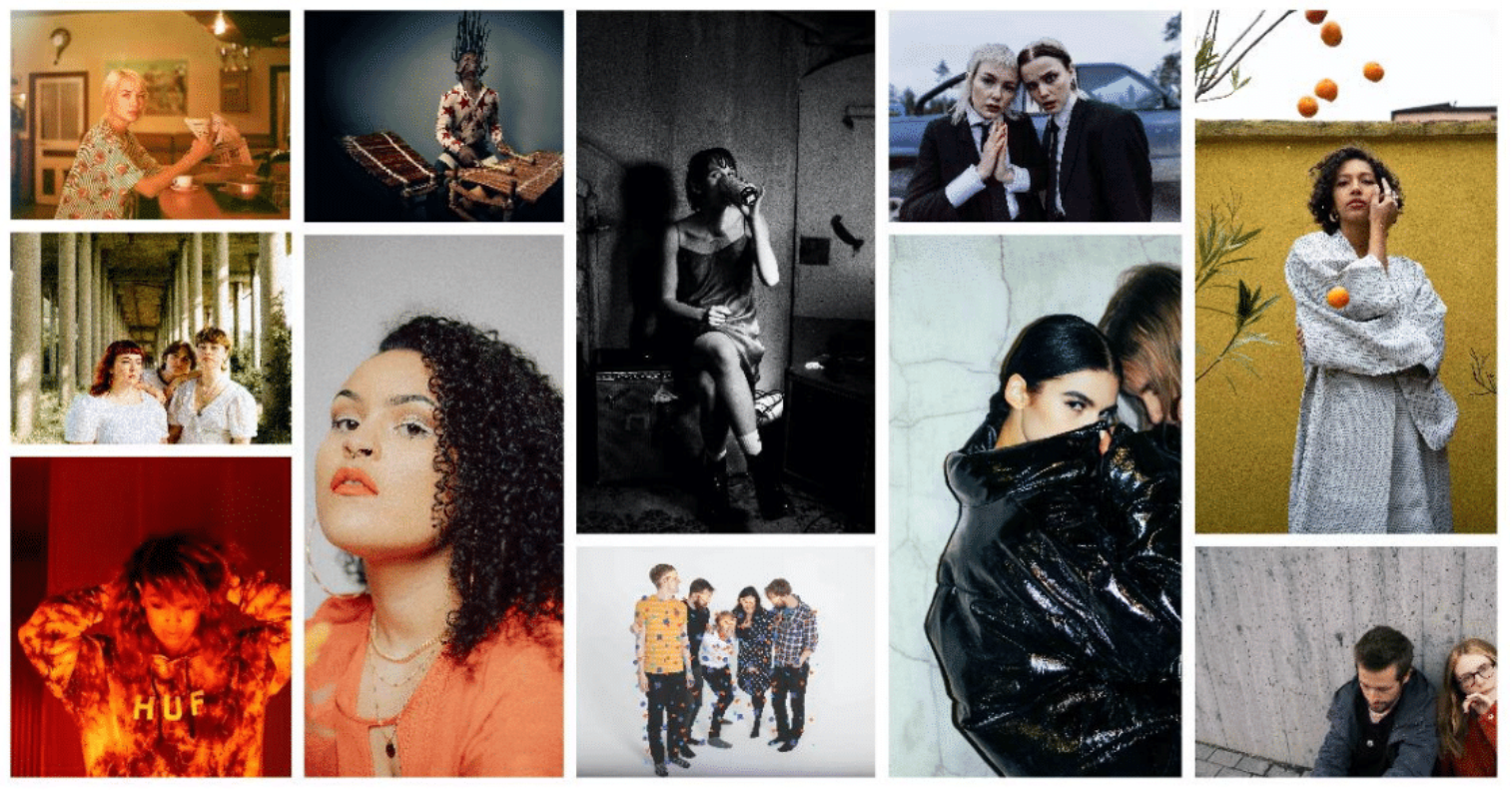 Western Canada, their neighbours to the east, and friends from overseas will be heading to Calgary, Alberta from September 28 to October 2 for BreakOut West 2022! Together with partners from Wales, Sweden, Iceland, the Nordics and other countries from across Europe, international artists will take to Calgary stages for the music festival this fall.

This marks the first year (and second time in 2022!) that BreakOut West has partnered with Future Echoes – Sweden's new showcase festival, which kicked off in February 2022 – and Nordic Bridges (supported by Iceland Air), an initiative to support Nordic creative industry and artists from Nordic countries performing in Canada throughout 2022. Aimed at raising the profile of Nordic culture abroad and strengthening the interaction between Nordic cultural sectors and the rest of the world, Toronto's Harbourfront Centre is curating a series of unique experiences that highlight contemporary Nordic arts and culture. This year, performing artists include Kid Vicious (Sweden), Kitka (Sweden), BSÍ (Iceland) and The Magnettes (Sweden).
"Harbourfront Centre is delighted to continue our Nordic Bridges partnership with BreakOut West," says Laura McLeod, Director of Cultural Engagement at Harbourfront Centre & Lead Producer, Nordic Bridges. "There is an incredible, diverse array of popular music coming out of the Nordics, and BreakOut West is the perfect place to showcase artists that may be new to Canadian artists and audiences, and to encourage musical collaboration between Canada and the Nordic region."

BreakOut West continues to build their six year-long partnership with FOCUS Wales, which sees western Canadian artists showcasing each year in Wales, and Welsh artists, in turn, showcasing at BreakOut West, thanks to FOCUS Wales, Wales Arts International and the Welsh Consulate. The organizations will bring their Welsh artists, including N'famady Kouyate, Seazoo, Adwaith and Eadyth to perform and will also host a reception. In turn, BreakOut West will exchange their artists to participate and connect through programming, performances and events.
In partnership with the Welsh Government, BreakOut West will soon be announcing Indigenous programming highlighting the start of the UNESCO International Decade of Indigenous Languages (2022-2023). More information on this program will be announced soon.

"We're delighted to continue our important partnership with BreakOut West, ensuring our most exciting new artists are able to reach new audiences globally, and through the process develop their industry networks through our respective showcase festivals," adds Andy Jones, Founder & Music Programmer at FOCUS Wales.

This is the fourth event at which BreakOut West will welcome East Coast artists as part of their East Meets West partnership with the East Coast Music Association (ECMA) – an initiative which aims to unite the far coasts of Canada, to open new markets for artists touring the country.

As part of BreakOut West's ongoing commitment to gender parity at the annual conference and festival, their partnership with KeyChange – presented by PRS Foundation, FACTOR and SOCAN Foundation – launches the second edition of three in their program featuring performances by The Magnettes of Sweden (also on the Nordic Bridges lineup), Arya (Italy), The Rodeo (France) and Cell7 (Iceland).

BreakOut West is thrilled to welcome international KeyChange innovators, who will be bringing their expertise to the conference on panels and in one-on-one sessions. Participating international innovators are Sofie Søndervik Sæther of JM Norway and Aslı Kaymaz of AZLAY with many other international industry delegates to be announced leading up to the festival.