Posted On: Oct. 31, 2017
BreakOut West at FOCUS Wales 2018
As part of the BreakOut West partnership with FOCUS Wales, Western Canadian artists can now apply to showcase at FOCUS Wales 2018 by following the submission link below.
PLEASE NOTE: This opportunity is open exclusively to Western Canadian Artists.
Application deadline is 29th November. Selected artists will be notified by 15th December.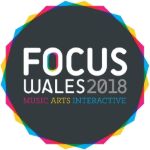 FOCUS Wales is a not-for-profit organization, established to provide an annual showcase event for the Welsh Music Industry. Our core work centers around the delivery of our annual multi-venue festival taking place in Wrexham each Spring, which places the music industry spotlight firmly on the emerging talent that Wales has to offer the world. FOCUS Wales 2018 will mark the festival's 8th edition, and will welcome over 8,000 people to the town, building upon 2017′s record attendance across a jam-packed weekend of events. There's no place like Wrexham during FOCUS Wales, as we showcase 200+ bands from across the world, fill out a variety of spaces and music venues, using 20 stages, and hosting a full schedule of Interactive Industry Sessions, Stand-up Comedy, Arts events, and Film screenings, throughout the festival. In addition to the delivery of the FOCUS Wales festival, we also deliver a number of events and workshops throughout the year.
Check out this awesome FOCUS Wales 2018 video teaser!