Posted On: Aug. 1, 2023
Call for Submissions:
SOCAN Song House at BreakOut West 2023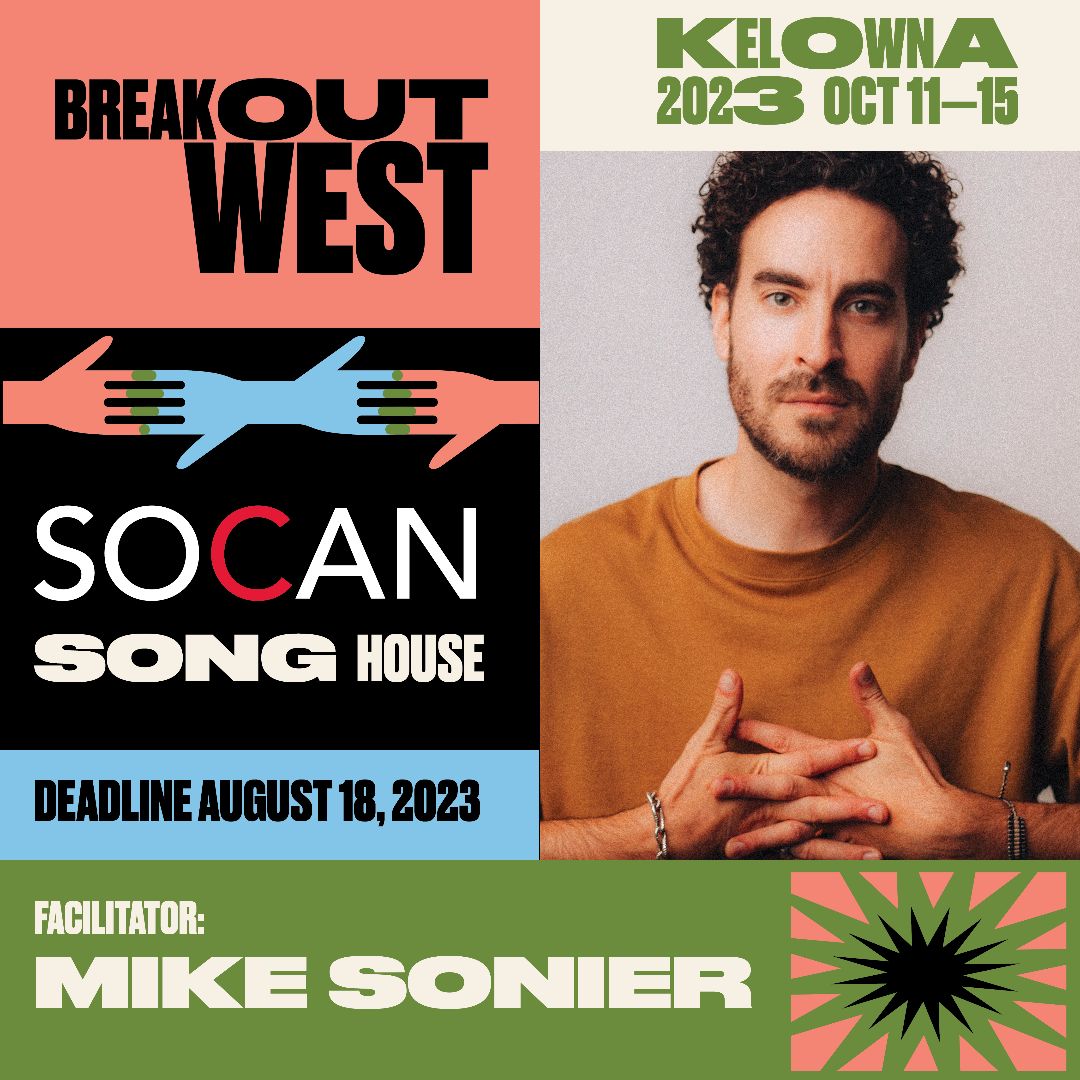 Submissions are now open for the SOCAN Song House Songwriting Workshop at BreakOut West 2023, taking place October 11/12, in Kelowna, BC. Submissions close Friday, August 18, 2023.
SUBMIT FOR SOCAN SONG HOUSE AT BREAKOUT WEST 2023

SOCAN Song House 2023 at BreakOut West will be hosted by Canadian songwriter, Mike Sonier.

Twelve songwriters will be selected to participate in this 2-day interactive songwriting workshop. Participants from Western Canada will be selected to participate based on their songwriting skill and will gain valuable insight into the craft of writing a hit song. This initiative aligns with SOCAN's Creative strategy to help members with craft development opportunities to reach new heights in their careers.

Songwriter participants must meet the following criteria:
Must be SOCAN member
Must be a WCMA member, or, a member of one of the six Western Canadian Music Industry Associations (Alberta Music, SaskMusic, Manitoba Music, Music BC, Music Yukon, Music NWT)
Must be attending BreakOut West, and be available to participate October 11/12
Willing to take their writing craft to the next level

Submissions will be evaluated based on following criteria:
Songwriting
Rationale for how SOCAN Song House fits your development plan.