Posted On: Jun. 1, 2020
Featured Artist - Cab'Ral
During this precarious time, BreakOut West wants to continue to highlight the best from the west. Though many live events from the spring and summer have been cancelled or postponed, artists are persevering. This is a great time to purchase music and merchandise from your favourite western Canadian artists.
Cab'Ral is one of the most remarkable DIY success stories currently unfolding in western Canada. A child of a Portugese immigrant family, Cab'ral rose fom a series of sludgey and infectious R&B singles making waves on streaming platforms to selling out Edmonton's premiere concert hall The Winspear. Discover Cab'Ral's music on Bandcamp.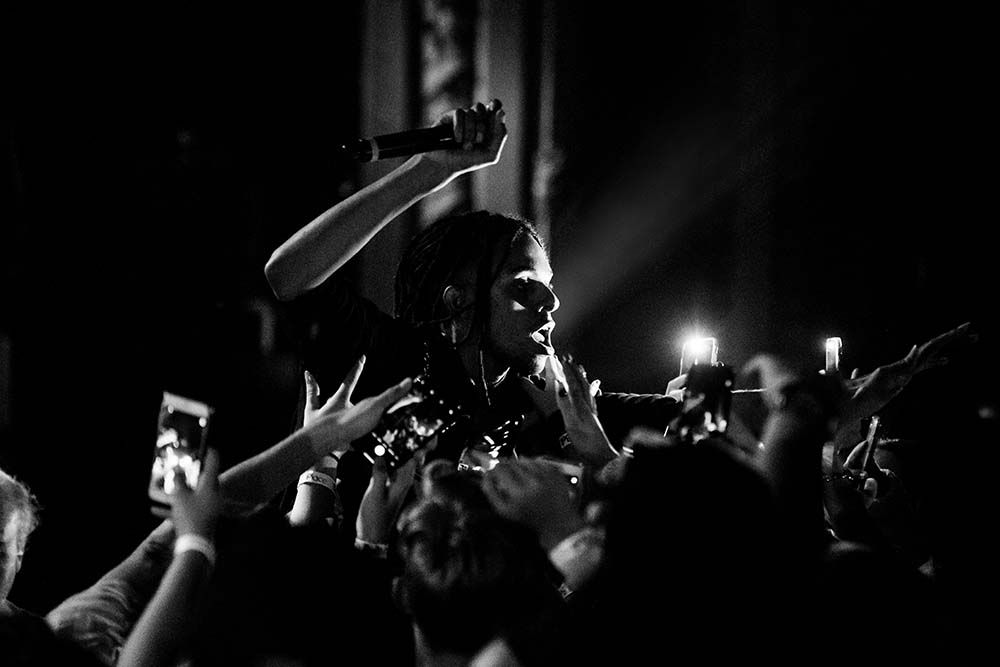 Cab'Ral is riding the high from playing his first cross-Canada tour performing for thousands opening for hip-hop mogul Lil' Mosey. His debut EP CAN-D CHEW-Z, named hallucinogenic substances from the Philip K. Dick novel The Three Stigmata of Palmer Eldritch. The EP was recorded in New York, and features ruminative lyrics, adaptive vocals, and dripping contemporary production.
1. What is the coolest show you have ever played?
It's a tie between 3 shows. My first solo hometown show which sold out. Seeing so many people believe in my dream was really heartwarming. Opening up on tour for Lil Mosey in Montreal because that crowd had some wild energy. It showed that I could do literally anything if I could control a crowd that big. And lastly, performing at Edmonton's prestigious Winspear Centre. I started performing in a small bar across the street to like 10 people - to play in front of a thousand people at the Winspear was always a dream in those early days.
2. How do you keep yourself healthy and happy working in music?
I think it's really important to feel like you're progressing each day. A lion must get faster to catch the gazelle and the gazelle must get faster to avoid the lion. For me that means constant study and practice.
3. What is the biggest challenge you've experienced in getting to where you are?
The biggest challenge is always feeling like I'm not doing enough with the time that I have. I guess I should learn how to cool it but I probably won't. It drives me when it's not depressing me - because at the end of the day it's up to me how I'm going to confront this eternal challenge/feeling.

4. What is the best part of your life that isn't music related?
The best things in my life outside of music are my family, nature, hope for the future, other art forms and culture as well as a sense of a higher purpose. But at the end of the day those all connect to music in one way or another. Life is music.

5. What is the best advice you have been given in the music business?
A friend of mine who is a manager in the industry told me to treat my artistry like a plant. You need a seed, good soil, plenty of water and it will grow in the right season.