Posted On: Jun. 4, 2021
Featured Artist - Edzi'u
Edzi'u is a 2S Tahltan and inland Tlingit sound artist, songwriter, composer. They were born in the Yukon and raised in Whitehorse, YT, spending a large part of that time in their traditional territory of Dease Lake, BC. They received a Degree in Music Composition at Vancouver Community College in 2019. Edzi'u has been performing nationally for the better part of ten years, in festivals, galleries and living rooms. Discover Edzi'u's music on Spotify.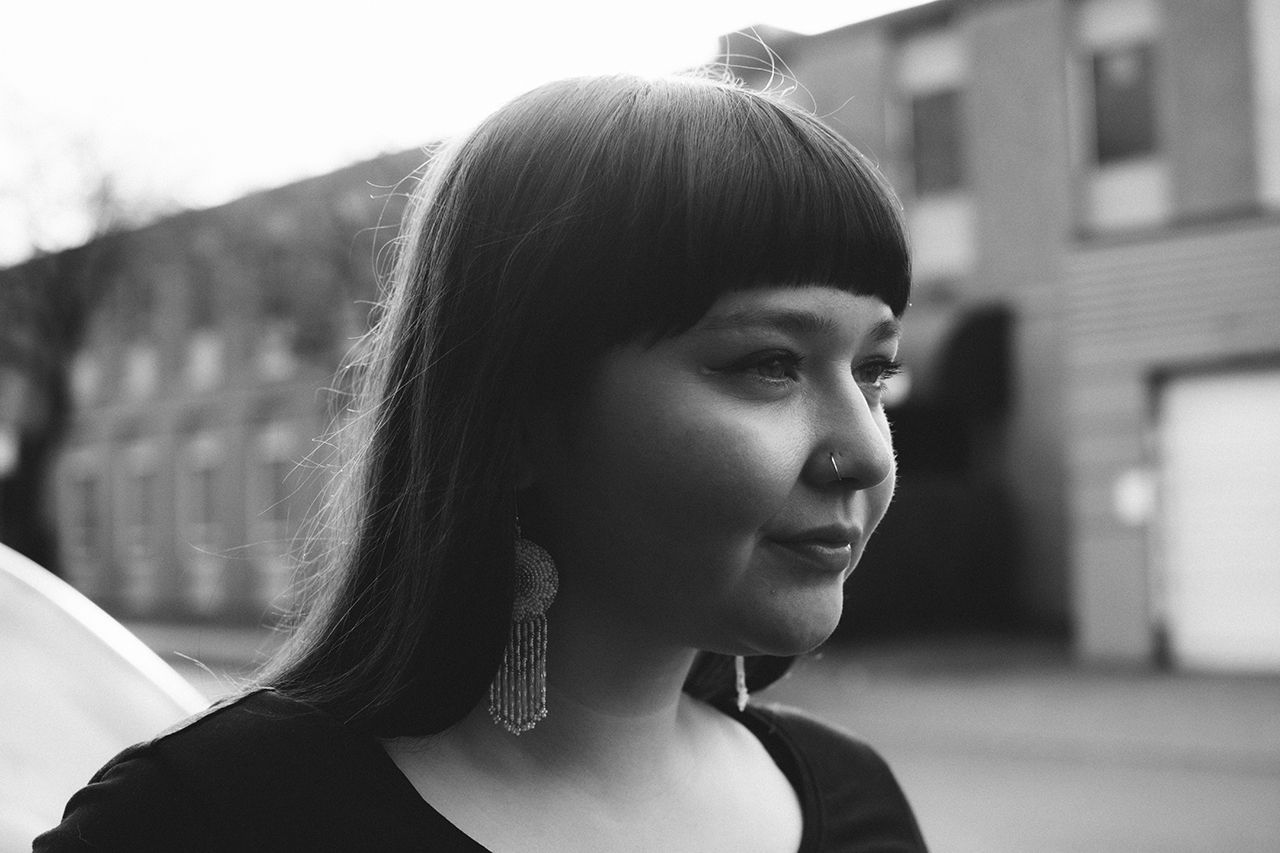 Their roles in performance life have ranged from solo performer, to choir soprano, actor, and concert coordinator. Currently their art practice centres on weaving electronic soundscapes with audio manipulation, while drawing on classical songwriting elements. Their music and sound installations have been featured on CBC Radio Reclaimed, Talking Stick festival, shown in Tkaronto's film festival imagineNATIVE 2018 as well as 2019, while debuting internationally in 2019 at the Document Film Festival in Glasgow, Scotland.
1. What is the coolest show you have ever played?
The coolest show I ever played by far was a NYE set at a punk house called the mansion in 2013. Certainly wasn't the 'coolest' career furthering show in a more exposure and capitalistic sense, but was by far the best. The crowd was huge and crammed into a small heritage house living room space, and all the cables became tangled in the stage area. My band and I were struggling to re attach all the cables as the crowd became more and more antsy, and two minutes before midnight we finally figured out the sound and sang the New Year in.
2. How do you keep yourself healthy and happy working in music?
I take breaks, prioritize my mental health and try to stay in the moment. It's easy to compare yourself to others and look at production and career momentum and get lost in that. I feel the success I have had is largely because I allowed myself to prioritize creation rather than production.
3. What is the biggest challenge you've experienced in getting to where you are?
Racism is a big issue and challenge within the music industry, it has you questioning the shows and opportunities that come your way- takes up mental space in wondering if you got the opportunity to be a box ticked in someone's show. It also makes for really uncomfortable and violent experiences on sets and in shows because of certain venues and organizers. That being said, being a light Indigenous person gives me a lot of access and privilege that not all Indigenous musicians have, and it definitely at times makes these experiences farther between than others.

4. What is the best part of your life that isn't music-related?
My relatives and community and kin, my culture, spending time in my traditional territories.

5. What is the best advice you have been given in the music business?
The best advice I've ever heard was from ShoShona Kish. She shared the importance of looking at music and business as a community, and not asking what you can get from it, but what you can offer. I think about it all the time.