Posted On: Jan. 26, 2021
Featured Artist - The Garrys
Describing their music as "dreamy blood harmony surf rock doom-wop on morphine," this Saskatoon trio of sisters has been charting their own way. Their latest release, Häxan: Witchcraft Through the Ages (Original Score), was released on October 2nd, 2020.
Discover The Garrys music on Bandcamp.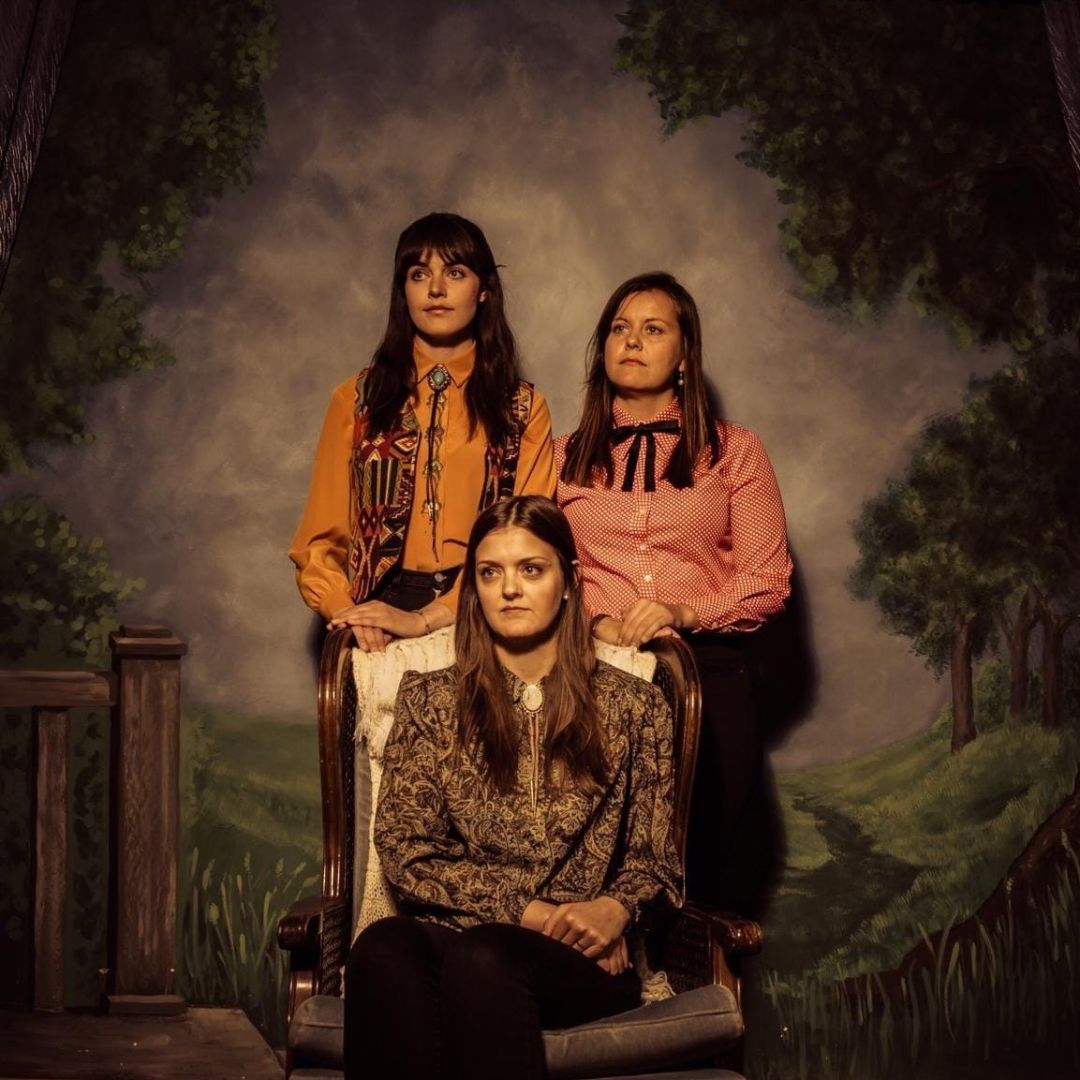 1. What is the coolest show you have ever played?
Some of the funnest shows we've ever played are the ones where we've played at the Manitou Boogaloo, at the famous Danceland venue in Manitou Beach, SK. The boogaloo is a festival that we organize every July, and having hundreds of our friends dancing together on that horsehair dance floor is pretty cool!
2. How do you keep yourself healthy and happy working in music?
We made a band pact a while ago promising to eat healthy whenever we are on the road. We keep our van, Vannie Lennox, clean, so it doesn't smell like socks or whatever else. Sometime when we get frustrated, or things don't feel as fun, we slow down, or stop whatever we are doing entirely. We move at a pace that is realistic for us, not at a pace that is sometimes expected. We also have a vision board in our jam space that has been very useful in helping us to achieve goals as a band.
3. What is the biggest challenge you've experienced in getting to where you are?
Juggling other components of our lives is difficult especially in the summer time and on weekends. We each have full time jobs, and partners/friends, and other hobbies. These other things can take a backseat to Garrys gigs and it's been a big challenge for us to juggle it all.

4. What is the best part of your life that isn't music related?
We are sisters and we come from a family of 8 children. Our family is big, strong, funny and supportive and that's something non-music related that we are all very grateful for.

5. What is the best advice you have been given in the music business?
Your tuning pedal is the most important pedal.