Posted On: Dec. 29, 2022
Featured Artist - Jody Glenham
Often drawing comparisons to Mazzy Star and the more contemporary Sharon Van Etten, Glenham's songs are ethereal and evocative with arrangements influenced by shoegaze and rock 'n roll. Her lyrics have always been about travel, disappointment, and the unsubtle realities of contemporary life, but through the melancholic malaise, her recordings insist upon putting the needle back to the beginning for another hopeful listen.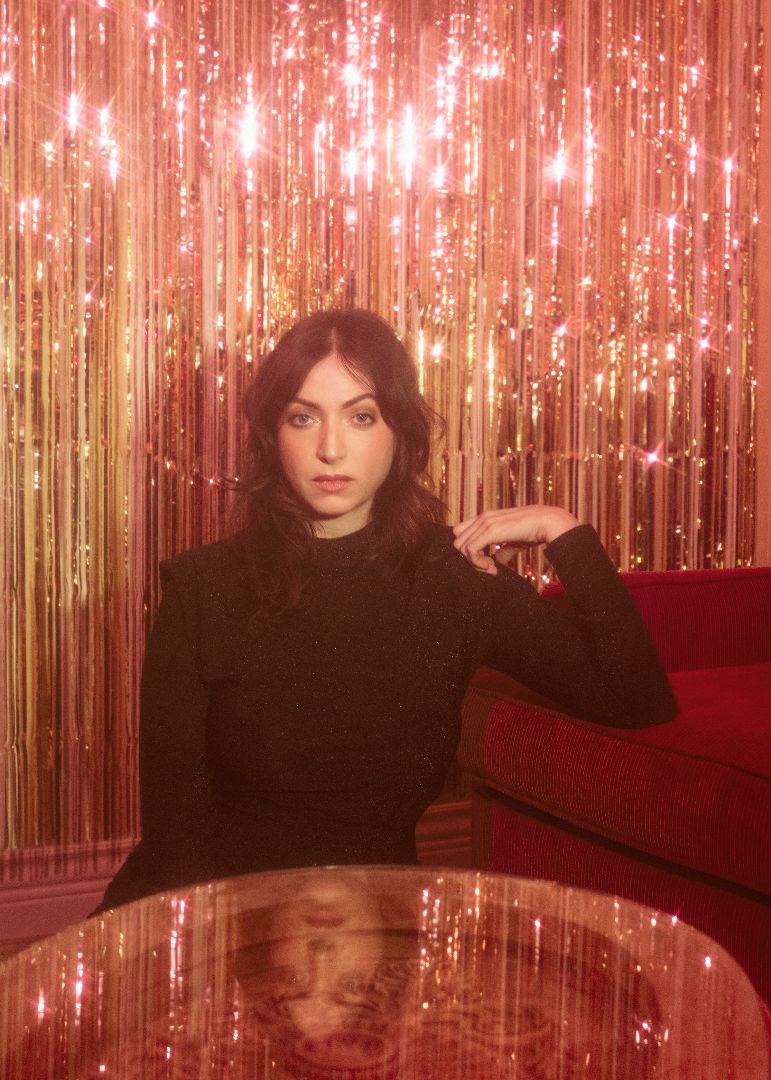 A self-proclaimed "summer witch", Glenham was appropriately born on a Friday the 13th, and although it wasn't intentional, looking back at the completion of Mood Rock she realized there was a through line of mortality, as she explored the darker side of life and the lighter side of death. "I'm drawn to the juxtapositions found in life." says Glenham. "Beauty isn't in the pure blue or green but all the colour discovered in between. My songs can be quite sad when you listen closely, but then they go on to ask "So what are you going to do about it?" They don't let you off the hook. They need you to do something."
Follow Jody Glenham on Instagram.
1. What is the coolest show you have ever played?
In 2015, I got to open for Dean Wareham at the Biltmore with my full band. He was just the coolest guy. They were touring without backline and asked if we didn't mind loaning them ours. At the end of the night, he gave me an extra $200 for the backline loan and when I tried to buy a Galaxie 500 tshirt from the merch table (which he was working himself), he just gave me one. We had a chance to chat a bit and again, just a classy, cool New Yorker. Whenever people comment on my shirt, I never know if I should tell them Dean gave it to me. I do tell them if they ask where I got it from though. Haha
2. How do you keep yourself healthy and happy working in music?
By surrounding myself with good people. We're lucky to meet some of the best people in this business. There are pals I wish I got to see more but I'm always championing their accomplishments on social media and vice versa. When I'm at home, I go for hikes with my dog and partner. On tour, I try to take a few minutes for stretching, meditation and a short workout (shout out to the 7 Minute Workout app!).
3. What is the biggest challenge you've experienced in getting to where you are?
Keeping myself motivated to keep trying. Keep creating. You hear more no more than yes in this business and it's deflating sometimes without the buffer of a team.

4. What is the best part of your life that isn't music related?
My big dog, Rusty! You can find him on Instagram at @bigrustybrown

5. What is the best advice you have been given in the music business?
To try and not to compare yourself to your peers. It's hard. Social media makes it even harder. It will always feel like when you have downtime artistically, that everyone else is busy making their mark. But it's ok to take time for yourself. It's important to nurture the person inside, not just the artist.