Posted On: Dec. 29, 2022
Featured Artist - Joey O'Neil
Bewitching audiences with emotive anecdotes from her woodland cabin life and long-haul highway schleps, her critically acclaimed sophomore album Ever Ahead was brought forth in 2020. Produced by pedal-steel wizard Aaron Goldstein, it's an undeniable road-trip record that Exclaim! deems is made up of "postcard-like, twanged-out folk tracks", Canadian Beats dubs "an audiobook narrated behind bluesy, western melodies", and CBC Arts declares "is rife with playful poetry and sees O'Neil casually bounce between tongue-in-cheek lyrics and a true sense of heartbreak."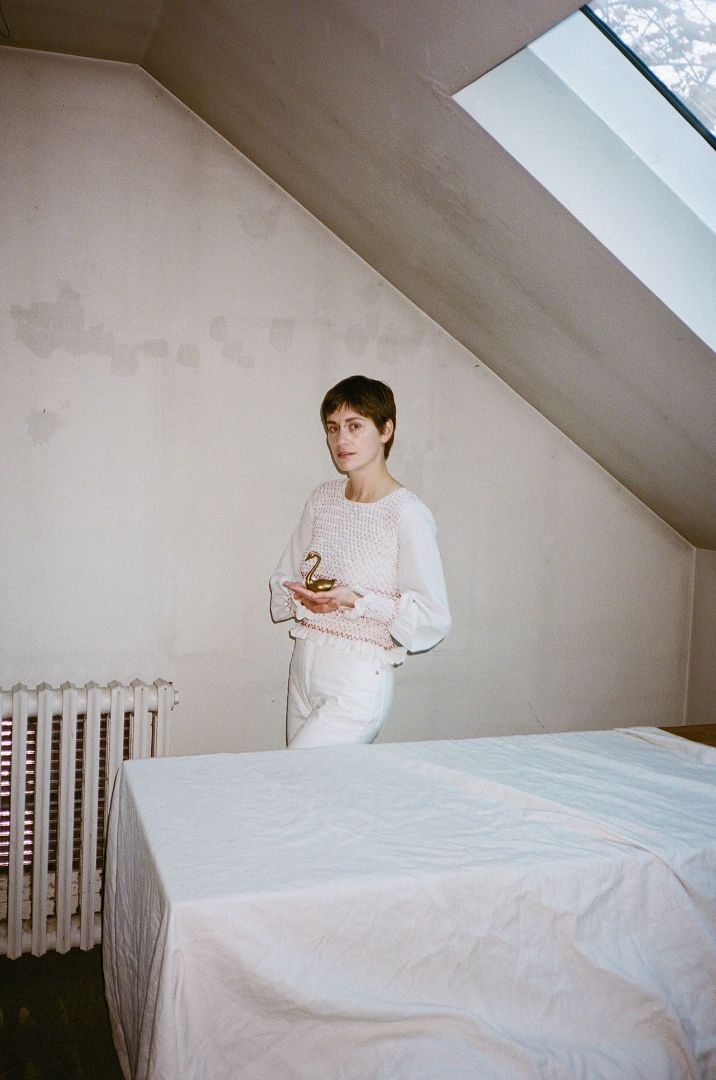 Inspired by countless cross-country journeys with her trusty canine copilot named Oblio, her lyrics present a fresh, queer perspective to some classic country tropes. Thanks to vulnerable vocals, canorous string plucking, weepy steel solos, and a sincere emphasis on storytelling, this ode to the road reminds us to keep on truckin' as the next adventure is ever ahead.
Follow Joey O'Neil on Instagram and TikTok.
1. What is the coolest show you have ever played?
My BreakOut West showcase at the Legion in Calgary this fall felt very cool! However, I may have to give the title to my Toronto gig during this summer's "Unleashed Tour", which was a dog park tour of Canada. I sang in 13 dog parks across 5 provinces and adored my concert at the Trinity Bellwoods Dog Bowl. Lots of cool pups howling backups for that one!
2. How do you keep yourself healthy and happy performing and creating music?
In more ideal moments I'm perfectly balancing between the business side and creative side of music, as well as finding appropriate timing between working and resting, hermitting and socializing... all while feeling inspired to write songs and motivated to keep trying to be a musician. I make a whole lot of lists. Most of the time, however, I'm not precisely balanced. I suppose the thing that keeps me creating music is that feeling when I've managed to write a song that connects my feelings to my words and myself to an audience... and not even the stress or discouragement of the business side can dim that feeling.
3. What is the biggest challenge you've experienced in getting to where you are?
Self-doubt. Also, simply not understanding the inner-workings of the industry (and not knowing where to find the answers).

4. What is the best part of your life that isn't music related?
I'm entirely grateful for an appreciation for nature that my family instilled in me from a young age. It's such a privilege to choose to live the way I do -- off-grid in a woodland cabin in the Yukon -- and I definitely don't take that lifestyle for granted.

5. What is the best advice you have been given in the music business?
Probably to accept the title of "musician" without imposter syndrome creeping in.