Posted On: Apr. 27, 2021
Featured Artist - Luca Fogale
During this precarious time, BreakOut West wants to continue to highlight the best from the west. Though many live events have been canceled or postponed in the last year, artists are persevering. This is a great time to purchase music and merchandise from your favorite western Canadian artists.
Luca Fogale is western Canadian songwriter with soul to spare, taking inspiration from Joni Mitchell to Bob Dylan, Fogale creates a "deeply hypnotic meditation on redemption and transcendence." Luca Fogale released his second full-length album, Nothing is Lost, in September. Discover Luca Fogale's music on Bandcamp.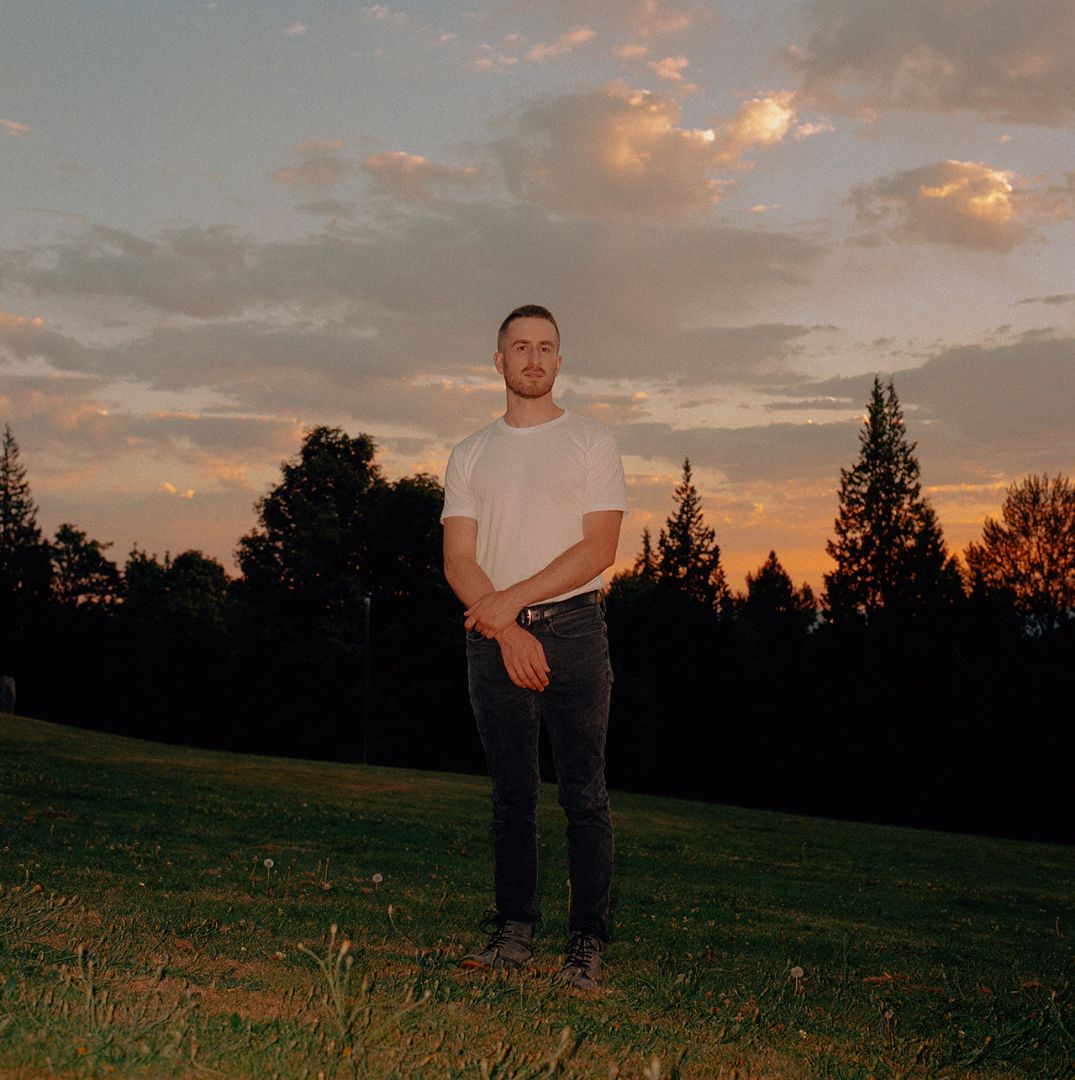 1. What is the coolest show you have ever played?
While I've been incredibly fortunate to have played in a lot of wonderful venues over the past few years, one that stands out the most for me was an opening set at Palladium in Cologne, Germany, a beautiful 4000-capacity venue that was completely sold-out but was simultaneously one of the most attentive audiences I've ever stood in front of.
2. How do you keep yourself healthy and happy working in music?
I think about this constantly and am always trying to maintain a balance between work/rest/creativity/etc. For a very long time while I was building a career in music, I neglected most other things in my life out of fear that there wasn't enough time to be both a successful artist and simultaneously enjoy my life and take care of myself, which just simply wasn't true. Being home for almost the entirety of 2020, I was able to slow down and take stock of the things in my life that make me happy - exercising, reading, working with my hands, etc. - and I actively made those things a larger part of every day. Recognizing how important it is to spend time away from my piano and my desk each day to do something that I enjoy has had a very profound impact on my life, and is a shift that I'm extremely grateful for.
3. What is the biggest challenge you've experienced in getting to where you are?
I've been caught in countless spirals of comparing myself to other artists/songwriters/producers and feeling as though the work that I do does not hold the same value, something that I fall victim to no matter how many times I tell myself that it isn't true. I think that has been the biggest challenge to growing as an artist, because so often I let go of ideas that don't meet the impossible standards that I have set for my music. I'm slowly getting better at shutting these judgments/expectations off, but it has been a very slow climb.

4. What is the best part of your life that isn't music-related?
Without a doubt, the people that I'm lucky enough to have near me - my partner, my family, and my friends.

5. What is the best advice you have been given in the music business?
The best advice I've ever received is, before any other career steps are taken, to simply focus on writing the best songs that one is capable of writing. It becomes clearer to me each day how crucial it is to write songs that are real and important and honest, and also how much weight our individual perspectives hold as songwriters, and therefore (as cliche as it may sound) that we each have the oppourtunity to create something that is profoundly unique.