Posted On: May 5, 2023
Featured Artist - NADUH
Filling in the industry thigh-gap, 5 piece femme powered Hip Hop/R&B group, NADUH, write, engineer, and produce all of their music - meaning they have crafted a sound that's truly representative of their collective energy. Spreading unity consciousness through R&B infused beats that hit every chakra, laced with buttery-smooth vocals and HERstorical lyrics. This one-of-a-kind group aims to shatter earthly constructs, and pop pussies worldwide. Follow NADUH on instagram.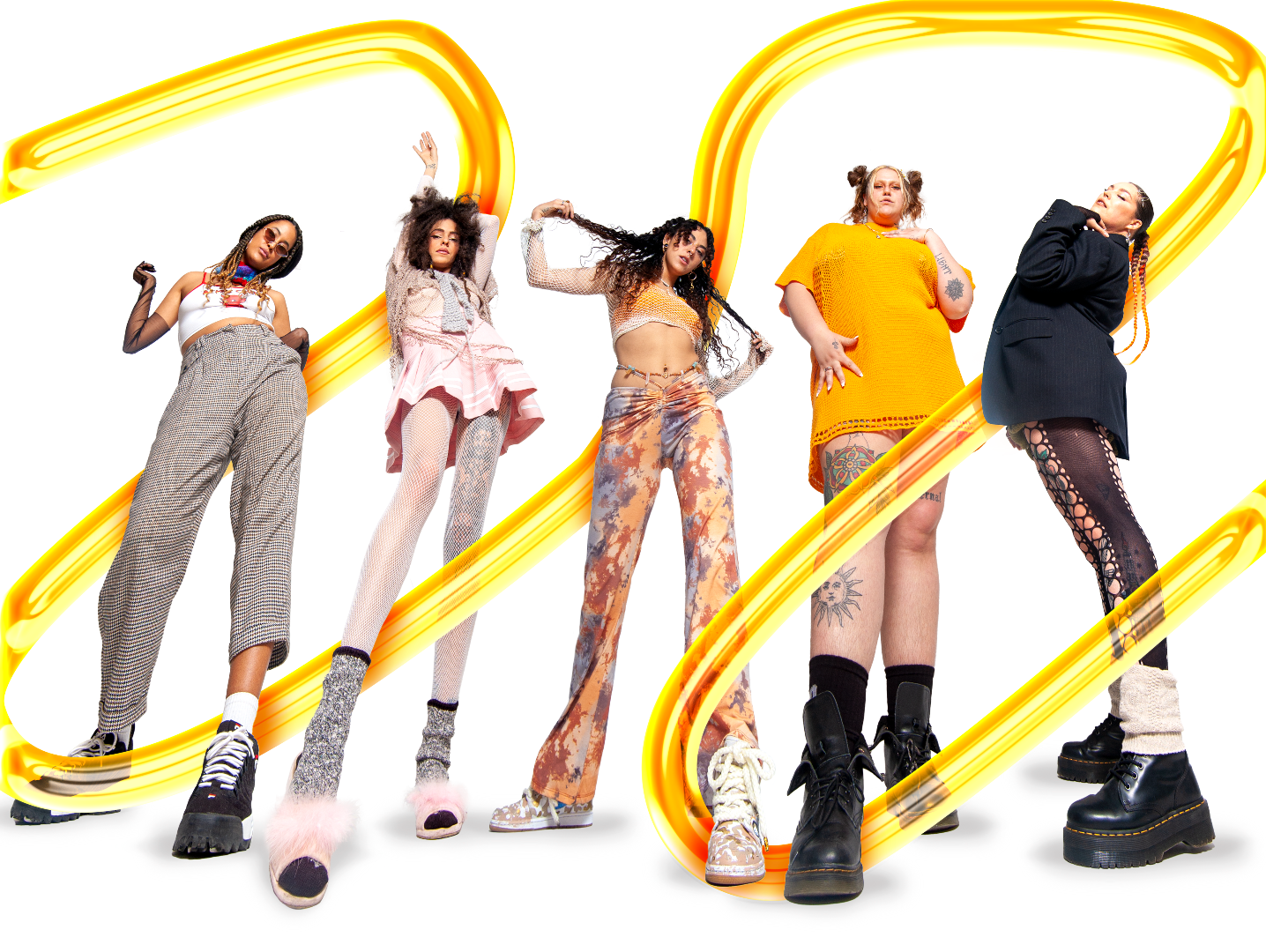 Since their inception in 2020, NADUH has released their debut EP "HOMIESEXUAL", garnering over half a million plays across streaming platforms, was nominated for R&B Artist of the Year at the 2022 Western Canadian Music Awards, supported sold out shows for Raveena and Jacob Banks, and have had music featured in Prime Video's, "The Lake", and at Alex Yu's New York Fashion Week show '23. The Venus led super-group will be making their debut UK/EU tour in May '23.
NADUH introduces the "New Era" of girl-groups: true friends who are the sole visionaries and manifestors of their music, narrative, and image. Their music holds strong messages of reclamation, empowerment, queerness, sexuality, and spirituality, mixed in with "that bitch" energy, aiming to help their audience access higher realms of consciousness while entertaining their urge to twerk.
1. What is the coolest show you have ever played?
Opening up for a sold-out Jacob Banks show at The Commodore was a dream come true! Also the vibes at Campbell Bay Music Festival were immaculate.
2. How do you keep yourself healthy and happy working in music?
Respecting boundaries and different capacity levels, we put our friendships with each other first. This industry is incredibly challenging and requires a ton of work and sacrifice, so taking care of ourselves and our relationships is the key to sustainability. We practice rituals, meditate, and convene with plant medicines to help keep us grounded and tapped-in.
3. What is the biggest challenge you've experienced in getting to where you are?
Each of us have come from varying backgrounds and timelines with music. Back in the day, the imposter syndrome was very real, but that seems to have completely dissipated when we got together. Once we joined forces, the toughest thing has honestly been coordinating the outfits! (we come in all shapes and sizes, and prefer to buy second hand/local designer) The rest has been taken care of by VENUS (thanks mah!).

4. What is the best part of your life that isn't music related?
Tee: the holy trinity, family, friends and food.
Rosa: I just brought home a puppy from my motherland in Dominican Rep, and her name is Angel! She's changed my life!!!
Jenny: My partner, friends and family are so incredible! I feel so blessed to have such kind-hearted souls in my life. They bring so much joy and support, we keep eachother up, and don't judge when we're down.
Larisa: I like the part where I'm eating, particularly while watching something really good. Pure joy.
Giorgi: seeing my loved ones, smelling the flowers, lighting up and drinking a cola.

5. What is the best advice you have been given in the music business?
The best advice we've been given and can give, is be yourself, and be kind. The people you'll meet on your way up, are the same people you'll meet on your way down. So, best to be kind the whole ride. Plus that way you'll attract the kind of people that resonate with the good gorl energy.