Posted On: Aug. 3, 2018
Samurai Champs - Featured Artist
Since the release of their debut single, "Crayons", which premiered on VICE Noisey, followed by their debut EP release, Crayons EP, which premiered via Exclaim!, Samurai Champs now prepare for the release of their newest single, "Dripping". This is in anticipation of their upcoming performance at this year's South By Southwest (SXSW).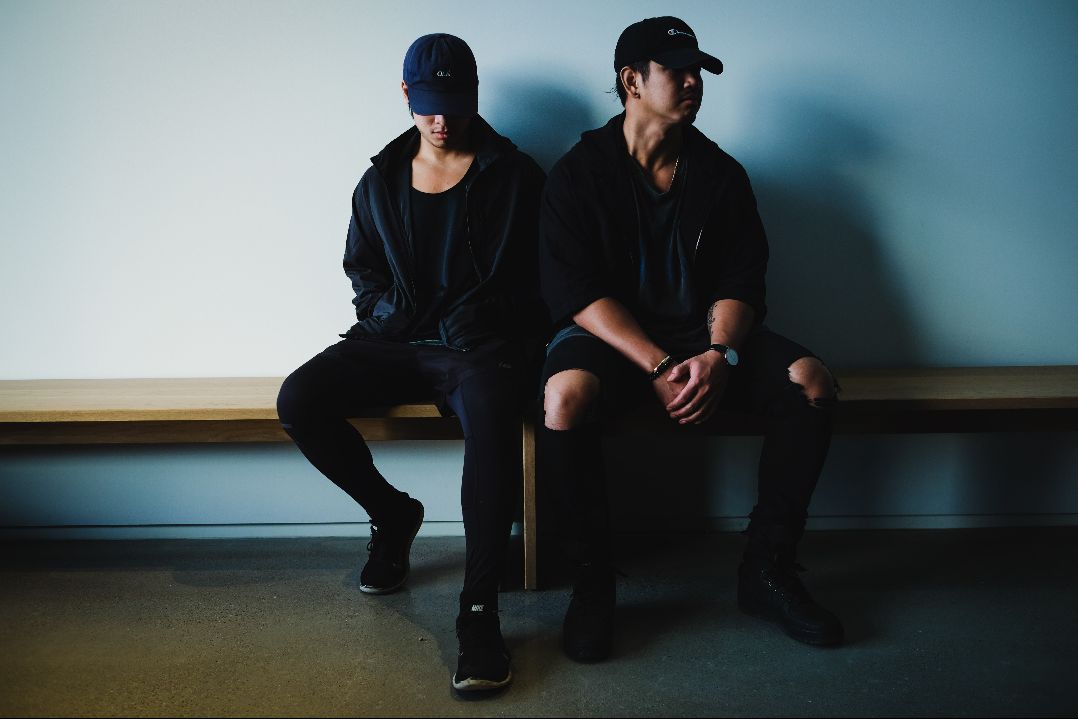 Mixed by Toronto-based Michael Lantz, producer and mix engineer behind two-time Polaris Music Prize-nominated and Juno Award-winning hip-hop artist, Jazz Cartier, and mastered by Chris Athens, mastering engineer behind Drake's Grammy-nominated album, Views, "Dripping" combines the contemporary Canadian hip-hop/R&B sounds of Toronto's OVO label with the soulful minimalism of L.A.'s future-soul collective, Soulection.
"Dripping" speaks to Samurai Champs' unbending intrinsic determination to bring the sound of their province to the rest of the world. They believe that through their combining of the dark, cold hip-hop sounds of Toronto with the sunny, soulful tones of LA, their experiences in their vast prairie homeland will allow them to create "The New Sound Of The Prairies".
1. What's the most 'rock star' thing that you've ever done?
At the Liverpool Sound City afterparty stage, we climbed the speakers up to the upper balcony, destroyed a kick drum, and stomp-bent the grills out of two monitors. The sound guy hated us. Jeah still had the nerve to ask for beers after.
We're really mild guys…except while on stage.
2. What do you like better studio or stage and why?
Hands down, we'll take the stage. We're a live act and we always will be. We're even more of a live band now that we have the drummer and bassist of Eleven03 backing us with our DJ, Tefrondon.
We believe that Canadian bands must be known for being the most "live" and energetic of artists. We'll drive through 5 hours of blizzards just to play in front of 20 devoted kids. We train hard to be the most "fun-to-watch" act we can be.
3. If you had to give up music – what would you do to be creative?
We couldn't give it up. Music is all we know. Jeah spends every waking minute either in the gym or writing songs. Merv would probably just meditate or practice yoga all day.
4. Strangest venue or gig you've ever played?
Our province isn't known for having the best selection of hip-hop venues (besides Lot Club in Regina and Flint in Saskatoon), so we've had to adapt. We perform wherever we can. From Vietnamese restaurants' basements to 70's-themed burger diners to spin class studios (Yes, we've performed in a spin studio - Wheelhouse Cycle Club wassup!), we'll turn anything into a venue.
5. What is the best advice you were given in the music business
Remember that everyone who works in the music industry, especially those who don't directly play or make music - the promotors, booking agents, festival reps, managers, etc, all love music. Not everyone is given the gift and oppourtunities to create and perform music, so some work in the background to be as close to music as they can be .
We must all respect that the music industry works as a whole. There's so much that happens and so many people working behind the scenes to create a great song, show, or record. In no way, shape, or form is music a "lone genius" endeavour; it is the ultimate team pursuit.