Posted On: Jul. 21, 2022
Featured Artist - Shaela Miller
Shaela Miller has spent over a decade in Alberta country music. Her Joan Jett vibe, superb songwriting chops, and outstanding vocal tone could have put her on a number of different paths, but she remained loyal to the magnanimous sounds of southern Alberta's prairies, playing the music she wants to. Her picked-up shuffles, yearning waltzes, and weeping steel guitar cuts depict the good, bad and ugly times that can only be written by someone who's lived and truly felt every minute of them.
Her debut Album "Bad Ideas" (2018) and sophomore release "Big Hair Small City" (2021) were both self produced, with tunes from each spending generous amounts of time on radio charts. "Big Hair Small City" earned itself a #4 spot on CKUA Radio's top 100 albums of 2021. Listen to Shaela Miller on Bandcamp.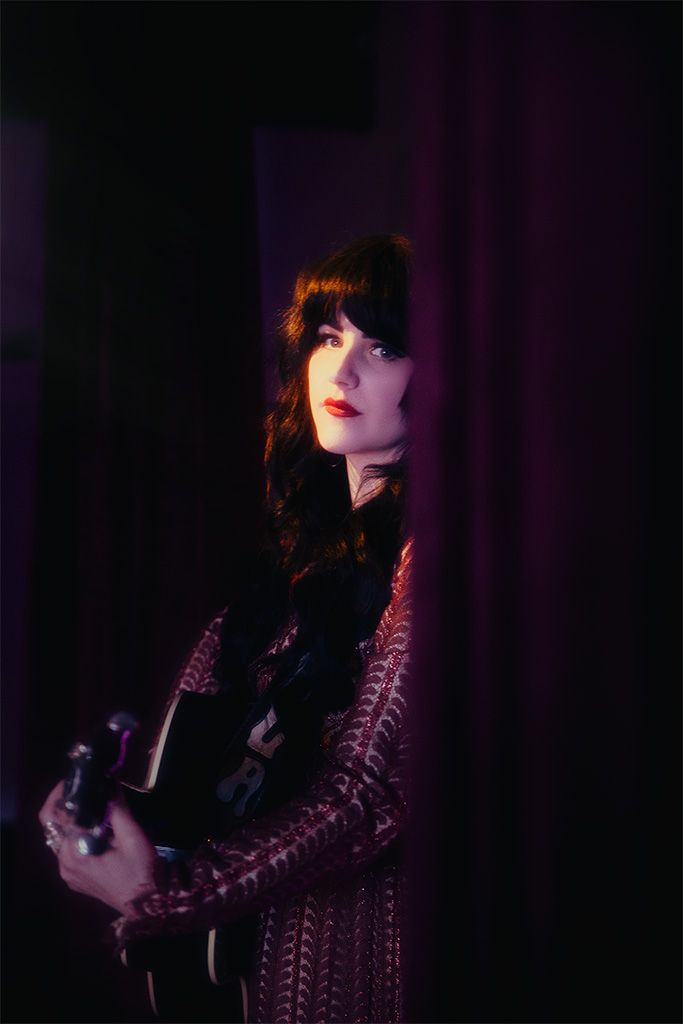 Unofficially dubbed the queen of country music in Alberta, she is a proven contender and 2022 winner of Project WILD Country Artist Development Program, and is deeply cognizant of the work that goes into her craft. Shaela has a bright future ahead of her and plans to make that future viable with a new album in the works and impressive festival plays to keep the band rolling. Sheala Miller will tear through the world's stages in style, without spilling a drop.
What is the coolest show you have ever played?
I played the Lethbridge Special Olympics in 2004 and still to this day was one of the most incredible show experiences of my life.
How have you kept yourself happy and healthy in the last two years?
I take daily vitamins, and make sure I have 1 day a week to dedicate to writing. Behind the scenes of being successful in music is a grind and it's easy to get overwhelmed with all. If I don't make the time to write and continue to hone my craft, it feels very taxing and exhausting. Taking a day a week to write keeps me grounded and brings me joy.
How are you preparing for the return of live music?
The balance of being a dedicated mother and musician has its challenges. But at the same time, it has taught me to work even harder on both fronts and I have become an unstoppable force because I don't take anything for granted.

What is the best part of your life that isn't music-related?
My 2 wonderful children.

What is the best advice you have been given in the music business?
I now have an incredible team helping me with the musician workload, but a few years back I was self managed and I was very stressed. I was talking to my friend Allison Brock about it all and she gave me this advice and I do my best to continue to live by it. An hour a day. Work on music stuff an hour a day. If you don't think you have an hours worth of stuff to do, find stuff to fill that hour. Then at the end of the week you won't feel the heavy weight of it all which ultimately, for me, would result in continued procrastination.