Posted On: May 18, 2022
Featured Organization - Folk on the Rocks
Since 1980, over 30 diverse musical acts from North, South and beyond, gather on the sandy shores of Yellowknife's scenic Long Lake to bring you Folk On The Rocks - the coolest Canadian Music Festival north of 60! Set in a natural amphitheatre, the breathtaking site provides the backdrop for five stages with live music, workshops, a cultural area and beer garden - all under the lure of the midnight sun.
Follow Folk on the Rocks on Facebook and Instagram.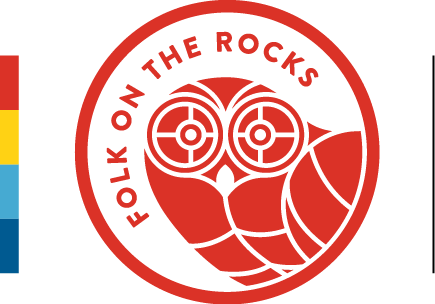 Folk On The Rocks' unique mix of southern, and northern musical acts results in a culturally diverse program for both artists and audiences to experience. Between Saturday and Sunday, over 3,300 visitors will come to Long Lake to listen to music, take in the scenery and enjoy the most anticipated weekend of the year.
What is success for your organization in the coming year?
Safely hosting artists and audience members as welcome people from all over the world back to our festival site.
What are you currently excited about in the music industry?
We're so excited that live music is back and artists are able to tour again. We missed dancing, singing along and exploring new music.
What is the greatest challenge you face currently, and how can other industry and artists partners help?
Supply shortages for festival needs, we know this is a global issue, not just for festivals, but if other festivals have any information but we would love to connect with other festivals to discuss new ideas and workarounds.

Can you give a shout out to an artist or industry member who is also doing great things?
We want to send some love to Andrea Vincent whom we are deeply missing in the North. She recently left Dawson City Music Festival (DCMF) to start a new position with Sappyfest and we know she will do an incredible job, just like she did at DCMF. We're also huge fans of both of these 'off the beaten path' festivals.