Posted On: Jul. 21, 2022
Featured Organization - Mint Records
Mint Records is an independent record label founded in 1991, whose purpose was to release the music of up-and-coming bands across Turtle Island, with a specific focus on sharing and supporting the burgeoning pool of talent in the local music community on the unceded territories of the Musqueam, Tsleil-Waututh and Squamish peoples, aka "Vancouver". Co-founded in 1991 by Randy Iwata and Bill Baker, over the past 30 years the label has released nearly 200 albums and has supported a diverse roster of talented artists and bands. The classic roster includes The New Pornographers, The Pack a.d., Neko Case, and cub. More recent additions include Tough Age, Jay Arner, Kellarissa, Dumb, Necking, lié, Woolworm, Wares, and Sook-Yin Lee. Oh, and of course, Nardwuar. The small and passionate team who currently run the label are community-minded, artist-friendly, and committed to making a more safe, equitable, just, accessible and sustainable music industry.
Follow Mint Records on Facebook and Instagram.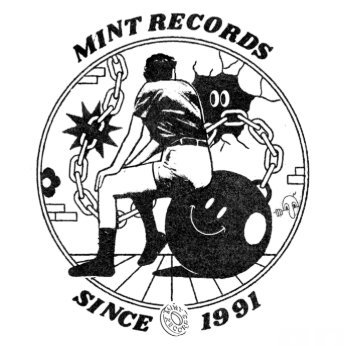 What is success for your organization in the coming year?
Success is making sure that our artists are safe, supported and empowered to make their art and share it with the world. Success is expanding our horizons as far as genre, roster, reach and community are involved. Success is decolonizing the idea of "success" in this industry. We strive to be in good relations with our host nations, our community, and the planet - which means a real commitment to environmental sustainability, accessibility, and equitable, collaborative decision-making and open, honest communication. Success is finding a balance between art and justice, and feeling that we are contributing more positive and inspiring art and creativity in our community, and in the industry at large, and extracting, wasting, and harming less in the process.
What are you currently excited about in the music industry?
I am excited to see the changes that are taking shape as far as safety, equity, access, and sustainability are concerned. There has been so much learning and unlearning that has happened over the past year and a half especially, but really that work has been happening in the background for years, but it is finally becoming a more public, more urgent, and more serious conversation with tangible results. There is still so much work to do, but I think for me, the idea that decolonization, safety, consent, justice, and respect are no longer an after-thought, but a necessity to proceed in this industry, and in this world, gives me hope. I'm excited to see how we can support those changes and see what kind of magic emerges once these harmful and oppressive systems are fully dismantled, as they should be. I'm excited to help build something better.
What is the greatest challenge you face currently, and how can other industry and artists partners help?
I think mental health is a huge challenge for so many of us going through the collective grief of this particular moment, while trying to be creative and supportive of each other, and generally just trying to survive. Mental health support is vital in this time, and we should be prioritizing making it more accessible and approachable for more communities, especially those who are underserved. We also need to consider that as we move forward and open things up, not everyone can bounce back from something as devastating and life-changing as this, and the pressure to get "back to normal" is something that needs to be considered with a lot more care and compassion. To be clear, there is nothing normal about the way things were before, so that's not something we should be striving for. We need to make big changes, and we need structures of support and community care in order to do better together.

Can you give a shout out to an artist or industry member who is also doing great things?
I really admire Kimmortal. Everything they have done, especially throughout the pandemic, has been really inspiring, and they are just a truly talented artist, musician, activist, and performer. Similarly inspiring is Craig Frank Edes aka the Northwest Kid - a super talented artist who is truly community-minded and seems to always be focused on education and sharing knowledge with youth in his community. Jona Barr, who started Wonderhorse and finally got to see it through this September after a long and bumpy journey starting up an inaugural music festival during the pandemic! David 'Click' Cox and Ian Andre Espinet from Advance and Breaking Down Racial Barriers have done so much to help educate, inform and expand the quality and depth of conversation and action that is required to address and dismantle the systemically racist and oppressive structures upon which the industry is built. Amanda Rheaume and everyone involved in the International Indigenous Music Summit, as well as Ishkode Records and the National Indigenous Music Office - all such exciting and important projects that really make me look forward to a brighter future in the music world.