Posted On: Aug. 9, 2021
Featured Industry - ADVANCE
Serving as a unified front for Black people working within all sectors of the Canadian music industry, ADVANCE, Canada's Black Music Business Collective, creates conditions for long-term success by addressing racial equality and inclusivity through four areas: Advocacy, Mentorship, Community Outreach and Business Development and Entrepreneurship.
Follow them on Twitter and Instagram.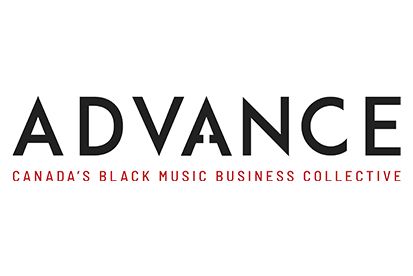 What is success for your organization in the coming year?
Completing an audit of the Canadian music industry to identify and address any racial gaps or disparities that affect Black artists and music professionals. We also hope to continue to see more Black professionals hired in various sectors of the industry
What are you currently excited about in the music industry?
Many new voices are being heard and represented across the country and it's exciting to witness the shift starting to happen

Can you give a shout out to an artist or industry member who is also doing great things?
Our very own Kardinal Offishal, for leading the change not only within our organization and where he works, but for Toronto and Canada at large.