Posted On: Mar. 19, 2021
Featured Organization:
Talking Raven Management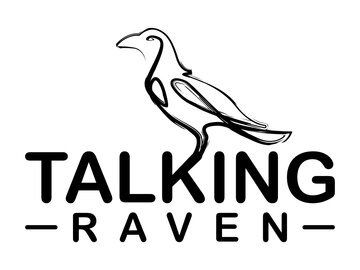 Talking Raven Management is a management company based in Yellowknife, NWT. Owner Jesse Reid has worked for 6 years doing grant writing, album planning, launch, and promotion, booking live performances, organizing events, project management, and social media management. Additionally, Reid does consultation with other musicians and artists in the NWT. At the end of the day, Talking Raven is about helping other artists and industry members, identifying where they can offer advice and support for music in the north and beyond.
Follow Talking Raven Management on Twitter and Instagram.
What is success for your organization in the coming year?
I want to see the NWT's music and arts industry continue to develop and flourish. There is a great deal of tallent here, and the more resources we have, the better we will all be able to promote the music and culture of the NWT.
What are you currently excited about in the music industry?
I am excited to see the way artists, musicians, and industry continue to adapt and thrive post pandemic. 2020 was a shock to the way that things have operated before, but one thing that was clear is that people can adapt and create even in times of hardship. As life crawls back to a "new normal," I look forward to seeing what we have learned over the past year and how we can improve the industry and access to resources in the future!
What is the greatest challenge you face currently, and how can other industry and artists partners help?
I think it is the same in the North as it is everywhere, but sustainable living costs for people working in the industry is always a stressor for any arts business. I think the pandemic proved both how vulnerable AND resilient the arts industry is. There were a lot of success stories out there. Even amid the pandemic, I think the challenges remain to be somewhat the same: There is a need to constantly be working and creating (even for industry personal) to ensure that you have income 6 months down the road. It can be exhausting, but it is also an exciting journey!

Can you give a shout out to an artist or industry member who is also doing great things?
I think there are a lot of amazing people doing amazing things and working so hard in Yellowknife! Outside of my regular day-to-day industry work, Kilo November blows me away every day. He is a local rising star, literally, as he is a very talented young DJ. I am always excited to see what Carmen Braden has coming out, and Pat Braden is another local treasure that always blows my mind! Pat also has a really amazing podcast called Musicians of the Midnight Sun, which is a collection of interviews of musicians from the Northwest Territories from the 1950s to the mid-1970s. As an armature history nut, I LOVE it! I also love the music of Baby Brian, the Housemen, Flora and the Fire weeds, and more! There are bands for every musical taste in Yellowknife, and I just can't wait until we can see live music again!