Posted On: Sep. 1, 2022
Indigenous Programming at BreakOut West 2022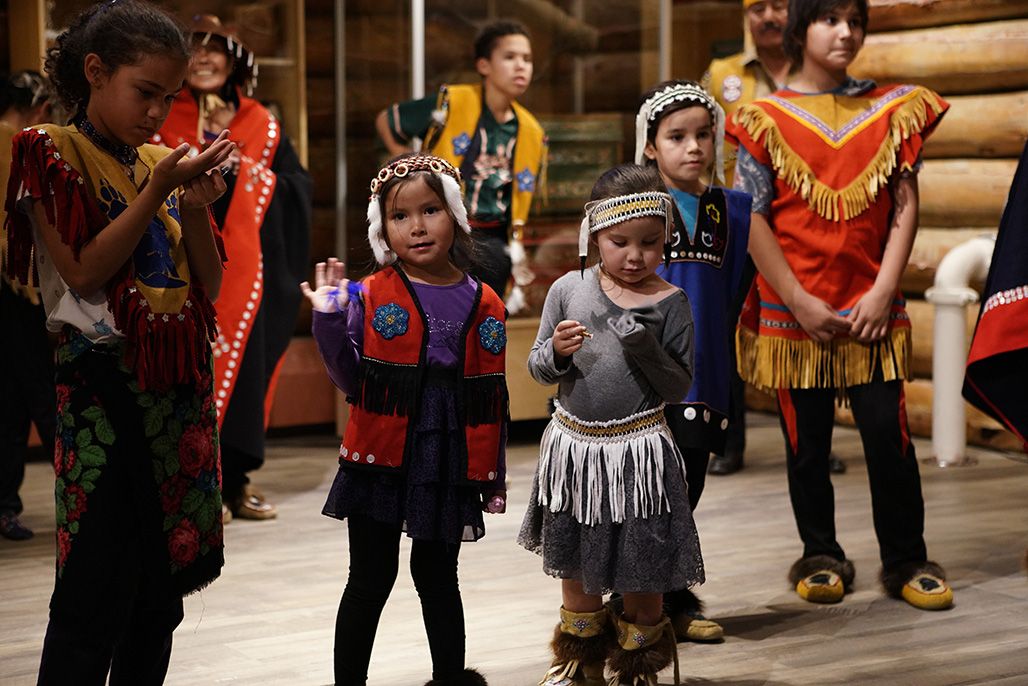 BreakOut West is excited to host 11 Indigenous artists showcasing at the festival as well as countless other speakers and delegates from across Turtle Island. BreakOut West this year is taking place on the traditional territories of the Blackfoot Confederacy: Siksika , Kainai, Piikani, the Tsuut'ina, the Stoney Nakoda Nations, and the Métis Nation Region 3. We are excited to bring dozens of artists and industry professionals to Mohkinstsis and to celebrate music. We also want to acknowledge that September 30 is the National Day of Truth and Reconciliation.
Here is some of the programming at BreakOut West made possible by, and presented for the incredible Indigenous artists and industry attending BreakOut West 2022.
Indigenous Lounge
New to BreakOut West 2022 we are hosting a lounge for our Indigenous artists and industry to access at any point during the conference. This is intended to be a meeting point and also a place of respite to take a break from the conference.
Meet-Up
Let's meet up! Meet with fellow Indigenous artists and industry professionals in an open small group environment in the Indigenous Lounge which is open for delegates to use at any time during the conference hours. Representatives from BreakOut West's Indigenous committee will be around to keep the conversation going. Light snacks will be provided. These Meet-ups will take place on Thursday and Saturday at 1:00 PM, but the Indigenous lounge is open at any time for an impromptu meet-up!
Giiwewizh

On June 8, 2021, the International Indigenous Music Summit (IIMS) launched Giiwewizh (to carry home), a special project that featured 16 Indigenous artists from across "Canada'' in 16 short documentaries, produced by Jennifer Podemski and directed by Sarain Fox.
In each short film, artists invite us into their home and creative spaces and share their connection to land/place, identity, and their artistic practice. Shot entirely on iPhone 12, during lockdowns, the mini documentaries were edited alongside new live performance footage, and professionally recorded audio. These special works premiered collectively at IIMS 2021.
This is a free public program as part of the National Day of Truth and Reconciliation presented by the Calgary International Film Festival and Alberta Music taking place at Cineplex Eau Claire at 7:00 PM.
Red Music Rising Late Night Lounge
Join us for a late night hang at the Palomino with our partners Red Music Rising every night of the festival featuring performances by incredible artists and quality debrief time from the festival proper.

Celebrating Indigenous Languages Panel
Indigenous Languages are paramount to cultural reclamation and resurgence in culture and music. Join us for a panel discussion wherein artists and industry come together to share their expression of language in music and their experience with using language to strengthen sound and lyrics. This panel discussion presented in partnership with Wales Arts International and hosted by Ila Barker takes place Friday at 2:30 PM.
Bimiwizh

Join representatives from the International Indigenous Music Summit for a day of discussion on the National Day of Truth and Reconciliation. This session is intended for Indigenous delegates. This will take place at the Indigenous Lounge starting at 9:30 AM on Friday September 30.