Posted On: Sep. 28, 2023
International Artists at BreakOut West 2023

BreakOut West is a hub for international artist development. BreakOut West is where industry gathers to celebrate, develop and support best western Canadian artists, which are developing sustainable careers of national and international scope. BreakOut West is viewed on a national basis as an integral component, not just of a western Canadian artist's development but of the Canadian music industry as a whole. But BreakOut West is also a hub for creative collaboration globally, and partners with key music industry organizations to support export for western Canadian artists, and also culture exchange. In 2023 BreakOut West is bringing in 9 international artists to Kelowna to take part in the festival and see everything Canada has to offer.
Black Belt Eagle Scout
The Land,The Water, The Sky This land runs through Katherine Paul's blood. And it called to her. In dreams she saw the river, her ancestors, and her home. When the land calls, you listen. And KP found herself far from her ancestral lands during a time of collective trauma, when the world was wounded and in need of healing. In 2020 she made the journey from Portland back to the Skagit River, back to the cedar trees that stand tall and shrouded in fog, back to the tide flats and the mountains, back to Swinomish. It is a powerful thing to return to our ancestral lands and often times the journey is not easy. Like the salmon through the currents, like the tide as it crawls to shore this is a story of return. It is the call and response. It is the outstretched arms of the people who came before, welcoming her home. The Land, The Water, The Sky is a celebration of lineage and strength. Even in its deepest moments of loneliness and grief, of frustration over a world wrought with colonial violence and pain, the songs remind us that if we slow down, if we listen to the waves and the wind through the trees, we will remember to breathe.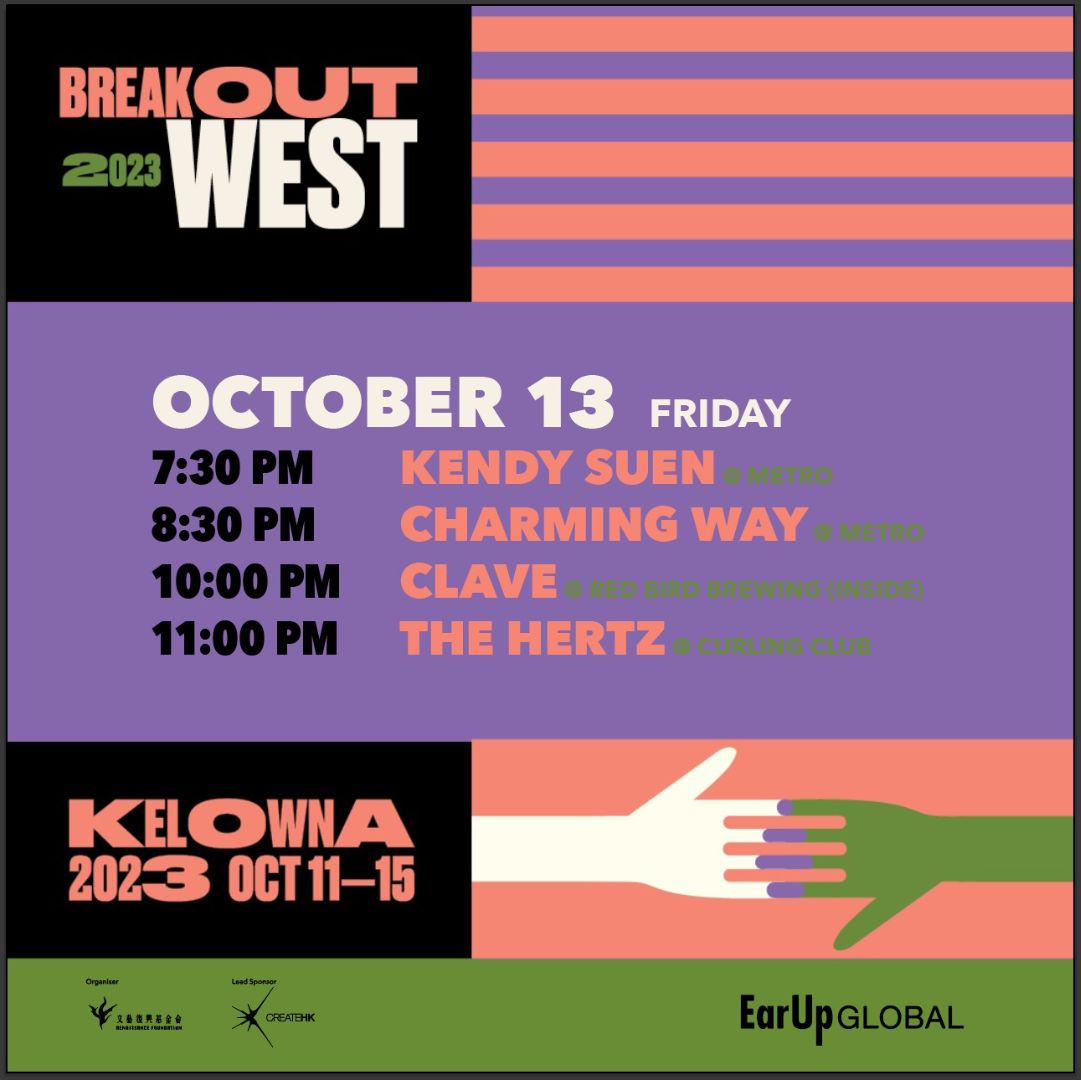 Meet the Hong Kong artists!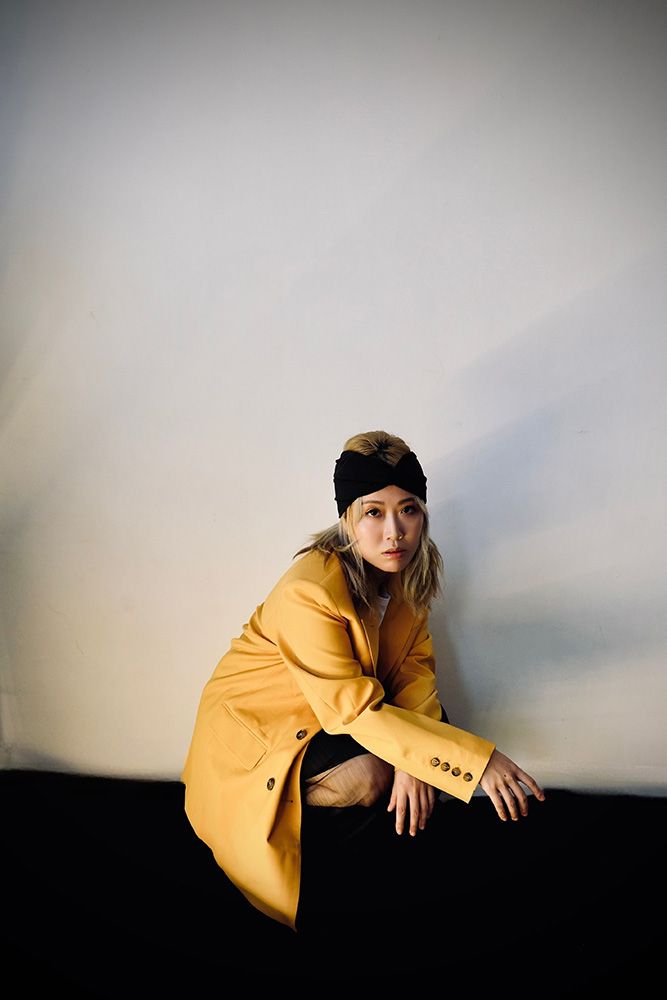 Kendy Suen
Since taking a rest from her successful duo at Universal Music in 2020, Kendy Suen has been exploring her own musical journey working with other indie bands to produce and perform new music in Japanese English, Mandarin and Cantonese. Her numerous singles from her 2 solo EPs, "The Prologue" and "The Book of Pi", reached the top of the music charts and received critical acclaim. She enjoys experimenting with different genres of musical arrangements for her own songs when performing live and collaborating with young musicians on new musical projects.

Kendy is a keen calligrapher and has been exhibiting her works. She incorporated her calligraphy into her music projects such as "The Prologue". She is currently exploring musically with members of Code, an experimental-fusion band, and preparing her own performance in Japan later this autumn.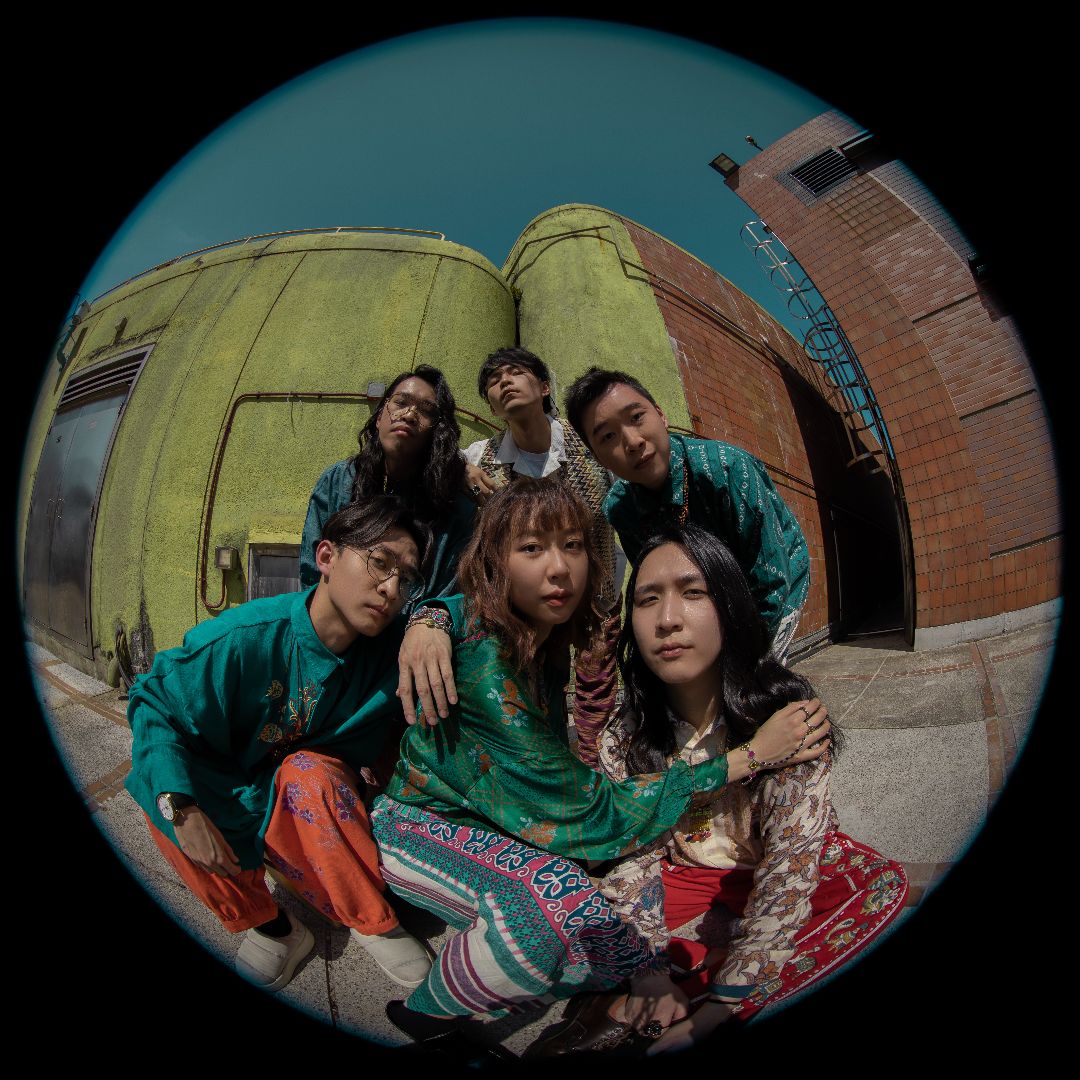 Clave
Clave, as a rhythmic pattern, has lots of ways to express the groove. It is commonly used for temporal organisation in Afro-Cuban Jazz; it can also be found in different kinds of music such as samba, jazz, salsa etc. We describe "clave" as a diversified and flexible pattern. The band Clave was started in 2015 with a few original songs with neo-soul, R&B, Funk and Pop style. We aspire to create songs of various genres to express our ideal groove.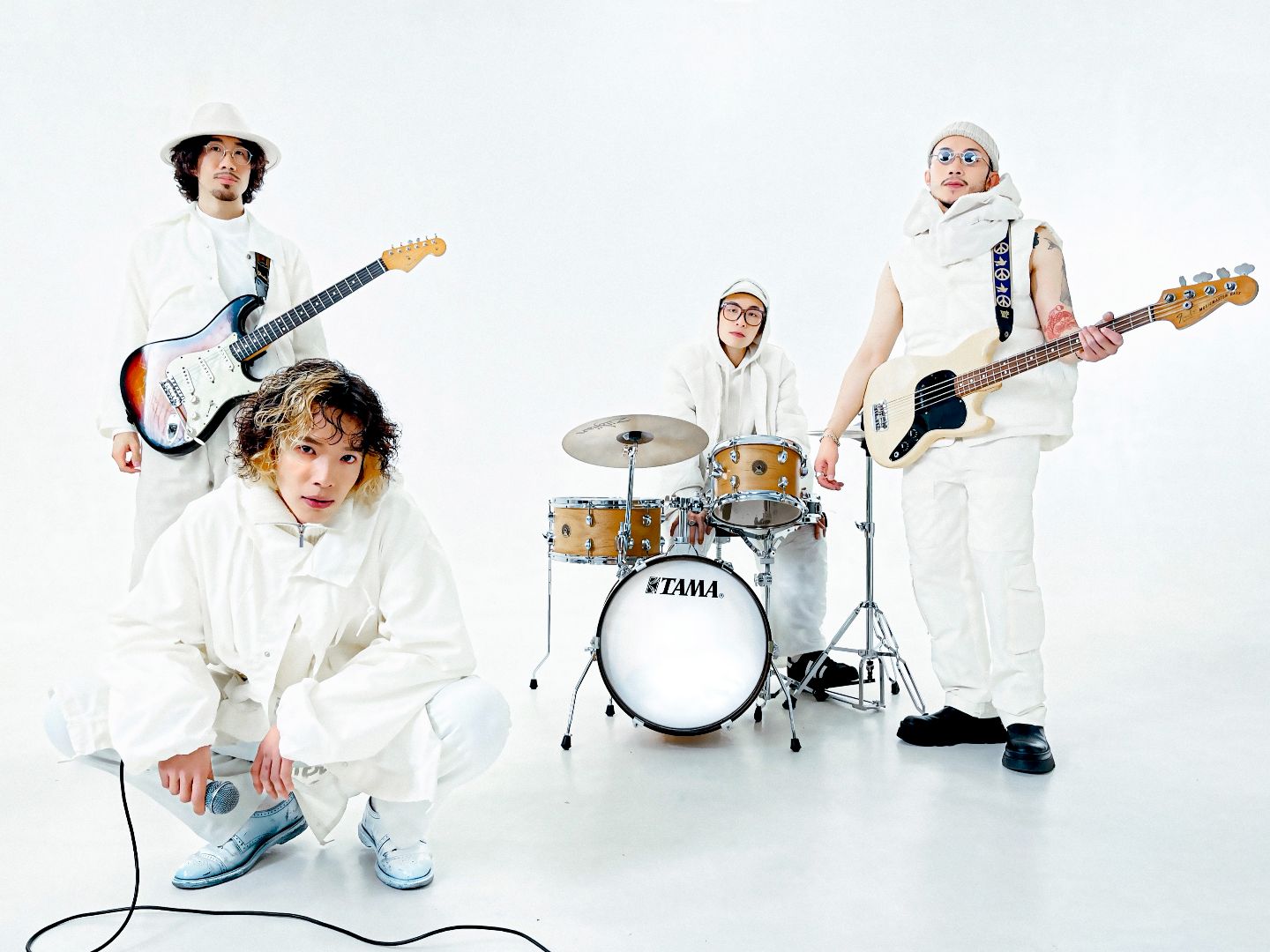 Charming Way
Charming Way is a Hong Kong indie band that blends classic rock and roll with a vintage flair. By combining the sounds of popular British bands from the 90s with Cantonese melodies, the band has crafted a nostalgic yet refreshing style. Although Cantonese is their native language, they primarily write and perform their songs in English so that their message and story can be understood by a wider, more international audience. The band hopes their voices and stories will resonate with listeners around the world, not just in their home city. The band's next album, ESCAPE , takes the audience on a mental journey. Charming Way immerses listeners in the story of a space airline ("Spaceline") taking off on an interstellar voyage, leaving worldly troubles behind in search Or greater peace of purpose.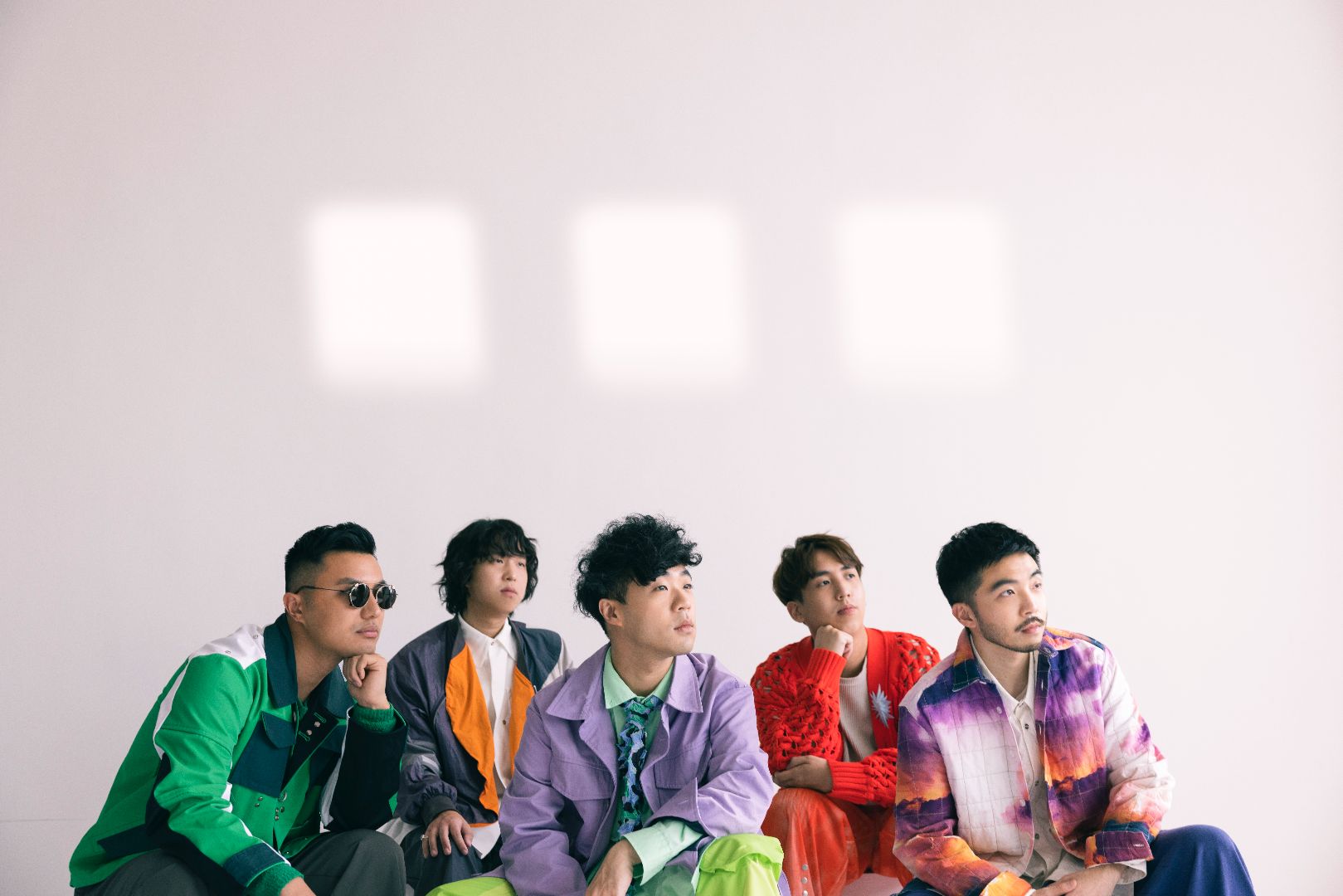 The Hertz
Formed in 2018, The Hertz has been making huge waves in the Hong Kong music scene. As one of the up and coming bands that have been invited to play in front of thousands of audiences, they have infused Funk, Rock, and Indie-Pop elements into their Cantonese-written tunes that echo the voice of the Hong Kong youth today. The Hertz is just released their second album "PRESENT" after the successful "THE HERTZ" a few months ago.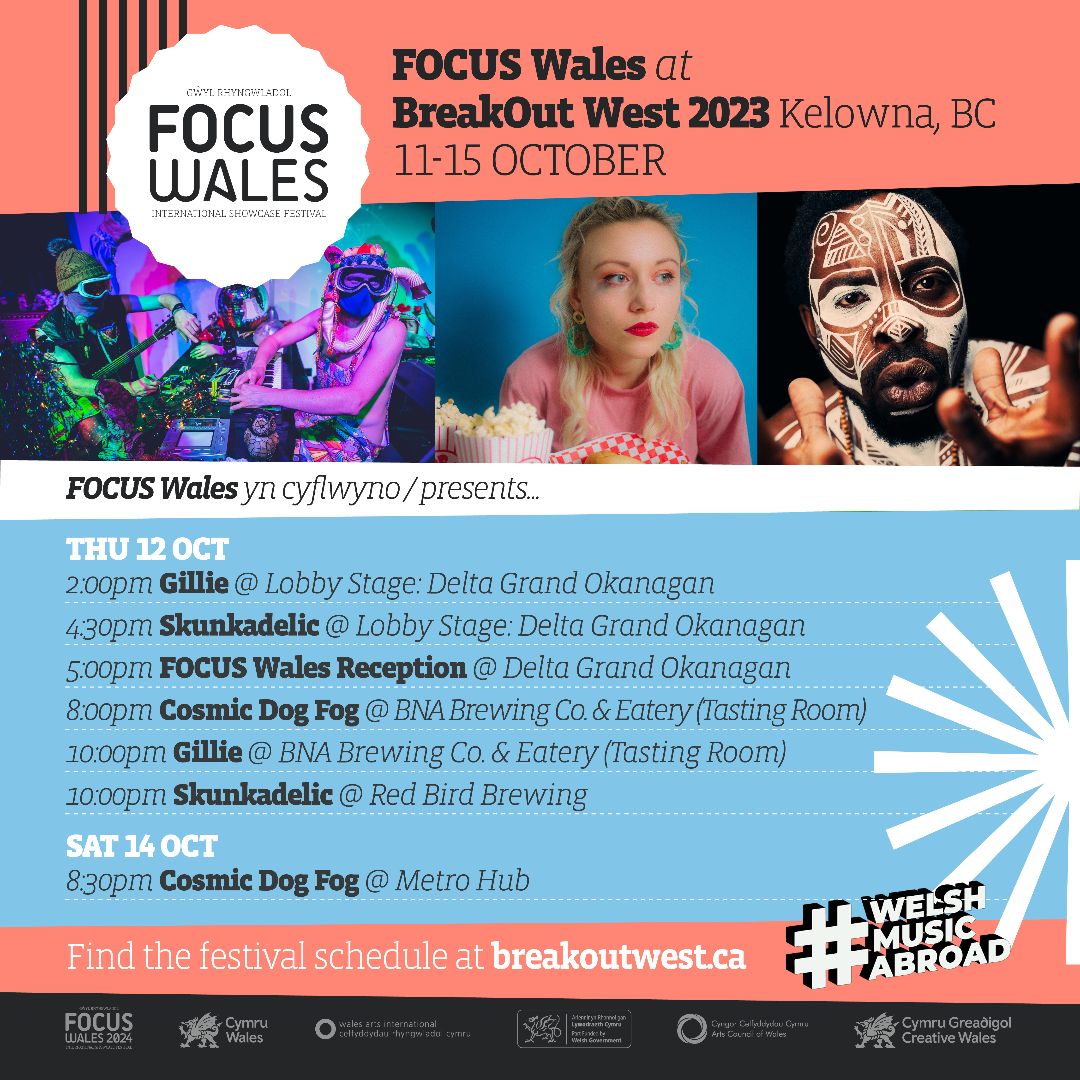 Meet the Welsh artists!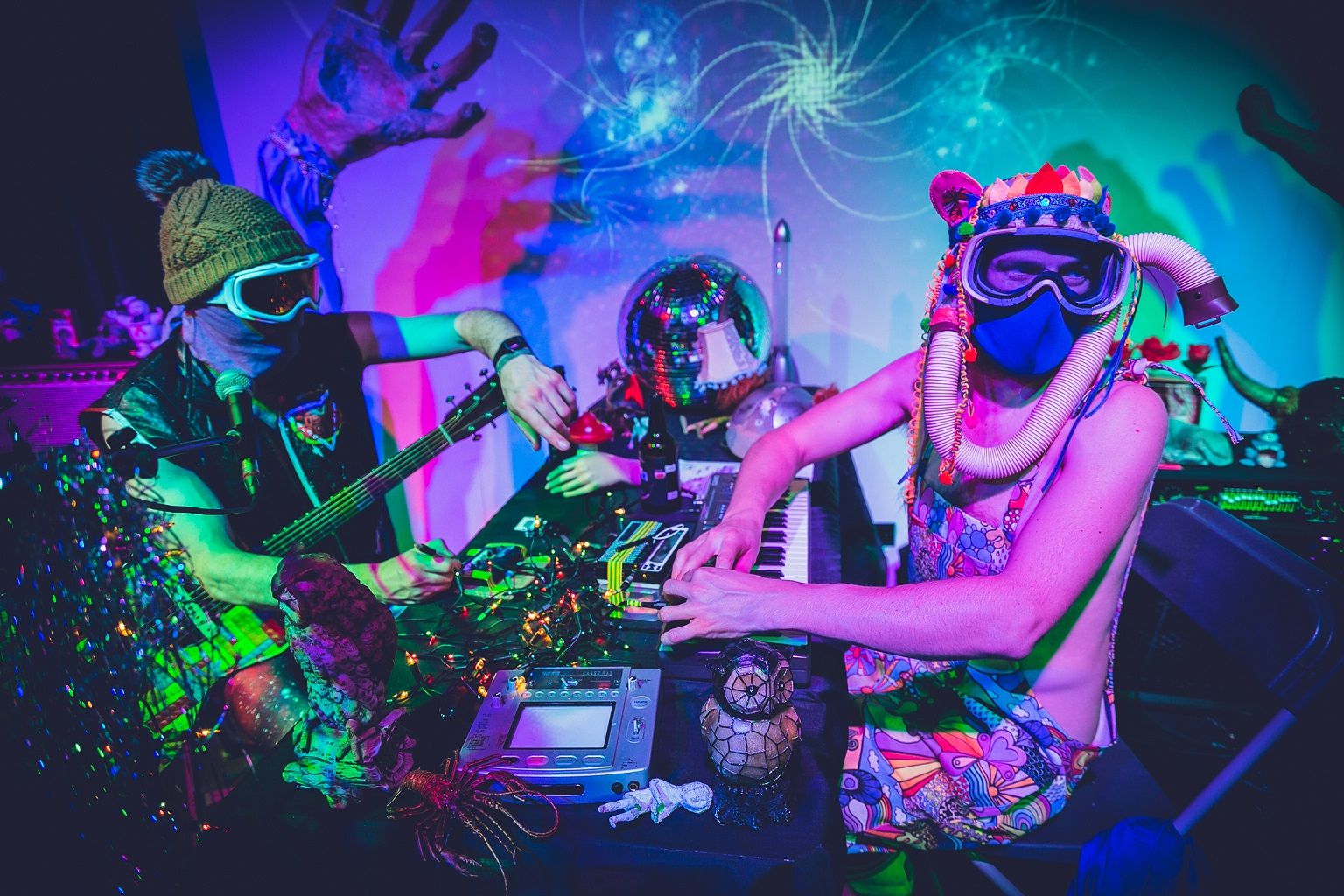 COSMIC DOG FOG
Cosmic Dog Fog arrived on Earth during lockdown in 2020 and found sanctuary in a North Wales town known as Sunny Wrexham. CDF arrived on Earth during lockdown in 2020 and found sanctuary in a North Wales town known as Sunny Wrexham. During this time the cosmic duo built up an online following. Appearing in masks and completely anonymous. Their theatrical, lo-fi Casio, space pop live streams exposed their music to a wider audience. With the success of their debut single 'Overgrown' in April 2022. CDF played a string of live shows and festivals across the UK including 'Ara Deg' Festival supporting Snapped Ankles and Llangollen Fringe festival. CDF released their second single 'Space Party' and B side 'Sexy Extraterrestrial' in July 2022 available on home made limited edition lathe cut vinyl. CDF secured a slot on the main stage at FOCUS Wales festival 2023 supporting Liverpool legends The Coral and now have plans to release their debut album by spring 2024. "A hypnotic fusion of psychedelic rock and experimental sounds that enveloped us in a sonic fog of pure bliss" 'The Line Of The Best Fit' magazine. "A mind-altering performance producing an immersive spectacle". CLASH magazine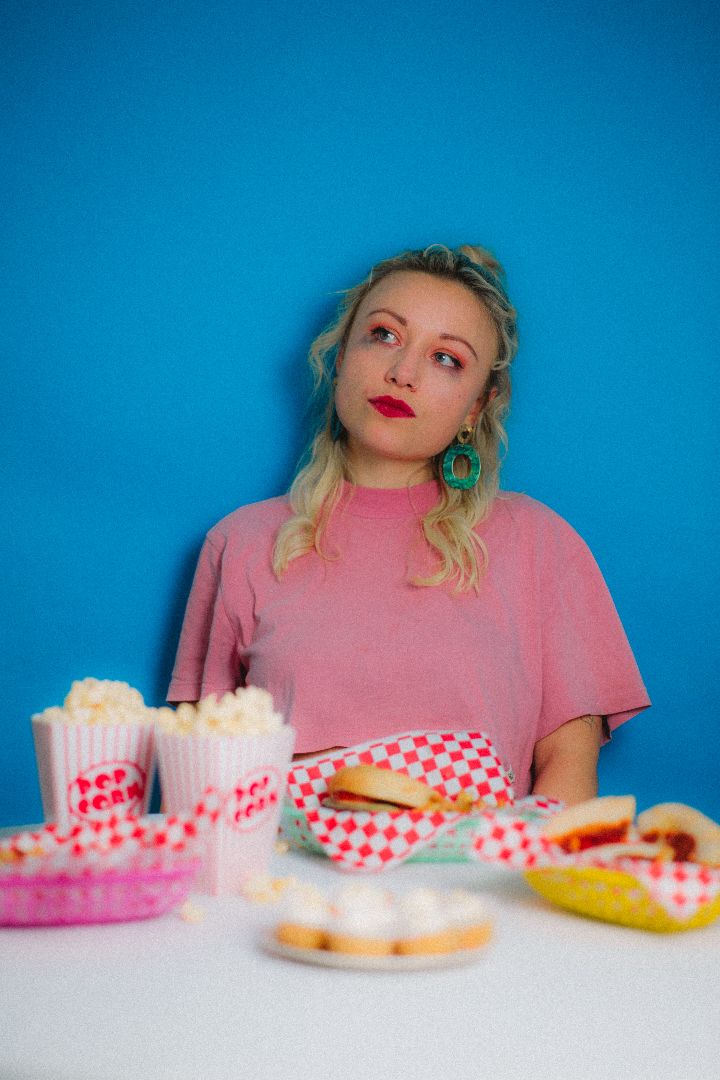 Gillie
Deeply influenced by place, Gillie blends the serenity of the Welsh countryside with the industrial undergrowth of city life, to create something hauntingly serene. Distinct in its simplicity yet vivid in atmosphere, the ease at which she entwines her silken vocal style with a storytelling charm is striking yet subtle. Be it through gold-flecked guitar loops or ambient haze, Gillie's work harnesses the anxieties, stresses, and struggles that congregate within to create something unapologetic yet inherently intimate. "A real beauty" - Sian Eleri BBC Radio 1 "Beautifully propelled along" Tom Robinson BBC 6 Music "One of my favourite tracks of the year" - Adam Walton BBC Radio Wales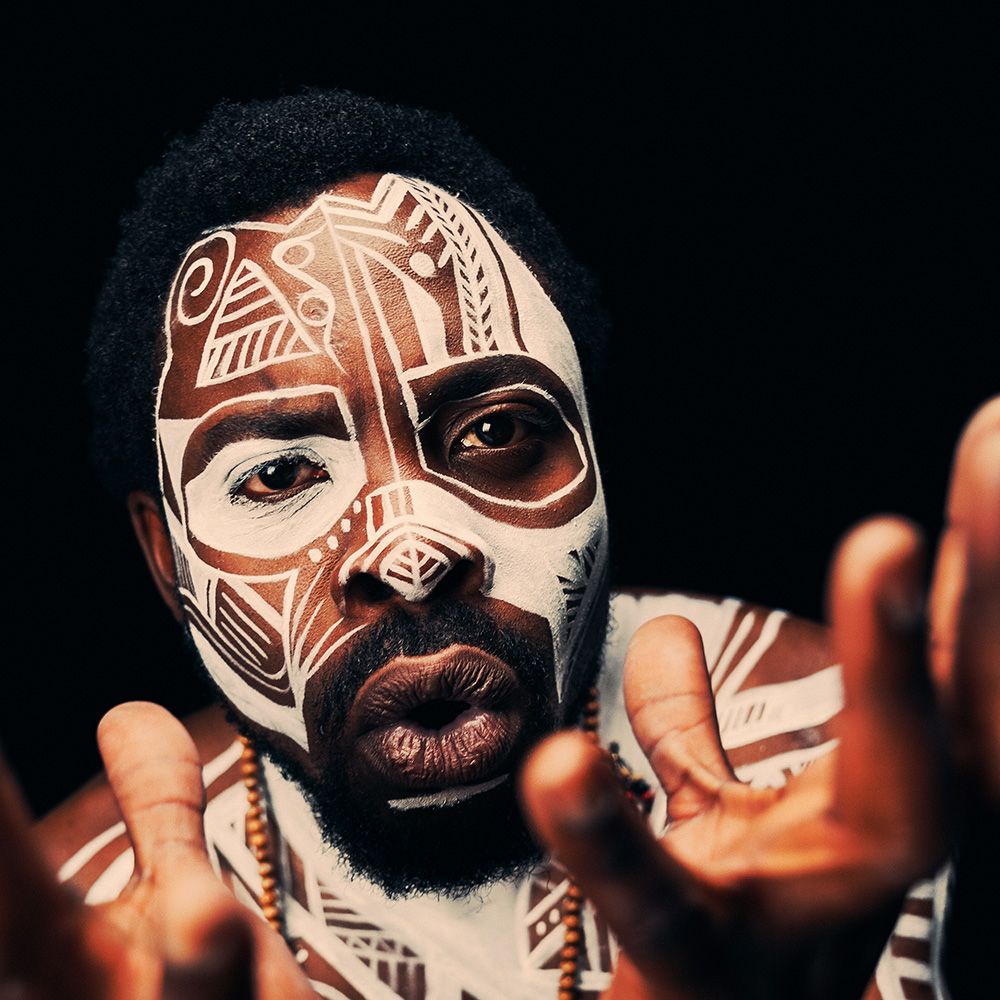 Skunkadelic
Skunkadelic is the moniker of Cardiff based Tumi Williams, a trailblazing emcee, artist and educator making giant strides in the UK hip hop scene today. His erudite lyrics and signature rich baritone can be heard across his solo work 'Musically Drifting', 'No Time' and as a collaborator with the likes of The Allergies, Ty, Stagga, Magugu, Mazbou Q, Mr Woodnote and Band Pres Llareggub. He also fronts the nine piece Welsh afro-funk collective Afro Cluster who are currently working on their eagerly anticipated second album following 2021's celebrated debut 'The Reach'. Skunkadelic's multi-genre aesthetic is always refreshing, taking inspiration from the cerebral sensibilities of jazz rap (ATCQ, The Roots, Guru, The Pharcyde, De La Soul) and blending it with the invigorating sounds of his ancestral Nigeria (Fela Kuti, Tony Allen) culminating in an authentic voice empowered by generations of diverse music. When 'The Reach' arrived in 2021 it was met with rave reviews and national airplay from the likes of BBC Radio Wales, BBC Radio 2, BBC 6 Music as well as a great international reaction including praise from Chuck D on his hip hop radio show. Afro Cluster have benefited from many great opportunities since and Skunkadelic continues to write and tour the UK extensively with the group, particularly on the festival circuit with Glastonbury, Womad, SXSW, National Eisteddfod, Greenman, Shambala and Boomtown remembered as stand out moments on their journey. Skunkadelic's solo output has recently seen the beginning of a new project with Cardiff based producer Mesijo releasing 'No Time' in 2021, a catchy exploration of afrobeat, rap and electronica. He has also taken a very outside-the-box approach with another exciting creative endeavour combining his love of hip hop with what might ordinarily be considered a peculiar form: opera! 'House of Jollof' commissioned by Music Theatre Wales and Fio is an imaginative amalgamation of opera, afrobeat, hip hop and live cooking which is presented as a mini pop-up theatre show. On its first national tour it has been very well received and harnesses the talent of multiple actors, musicians, directors, chefs and producers to bring its story to life. This prolific body of work has seen Skunkadelic be selected for the PRSF 'Power Up' programme; an initiative supporting black music creators and professionals in the field as they navigate the arts sector. It aims to break down barriers and foster meaningful change in an unbalanced and unfair industry that has needed it for some time!

Meet the Keychange artists!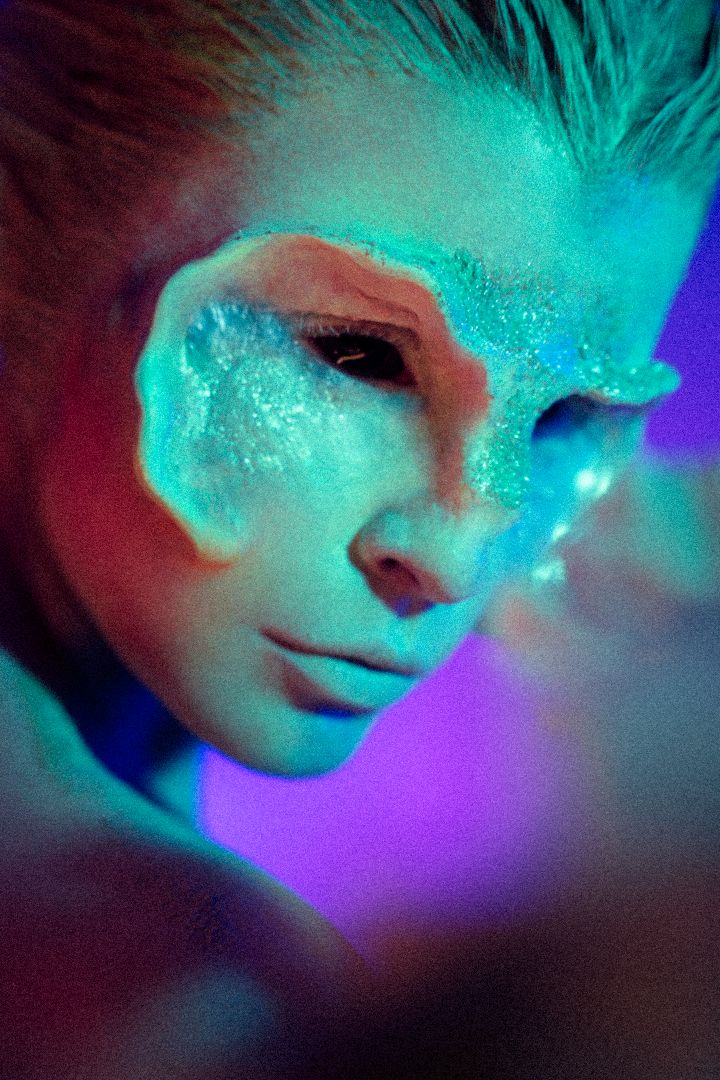 Aasma
Aasma is a producer, songwriter, performer and interdisciplinary artist based in Stockholm, where they experiment with human's relation to nature together with mystics, drag artists, harpists and storytellers. Their first album 'Daydreams' is an energetic ode to nature that and the second album 'Campfire' is a thoughtful journey through the forest where the listener experiences stories and songs by the campfire, having to run into a cottage when the rain comes, suddenly finding a cave, and falling asleep to a dream about violins. The live performance vision is to create a room where we get to reconnect to nature and reflect over our lives and relationships, what's most important to us and how we want to feel. Aasma just came back from touring in Ireland (or in Aasma's language: Enya Country), and after BreakOut West they're going to Japan to record nature sounds and spend time at an art residency, followed by an album release which is said to have something to do with the ocean.. then off for further adventures!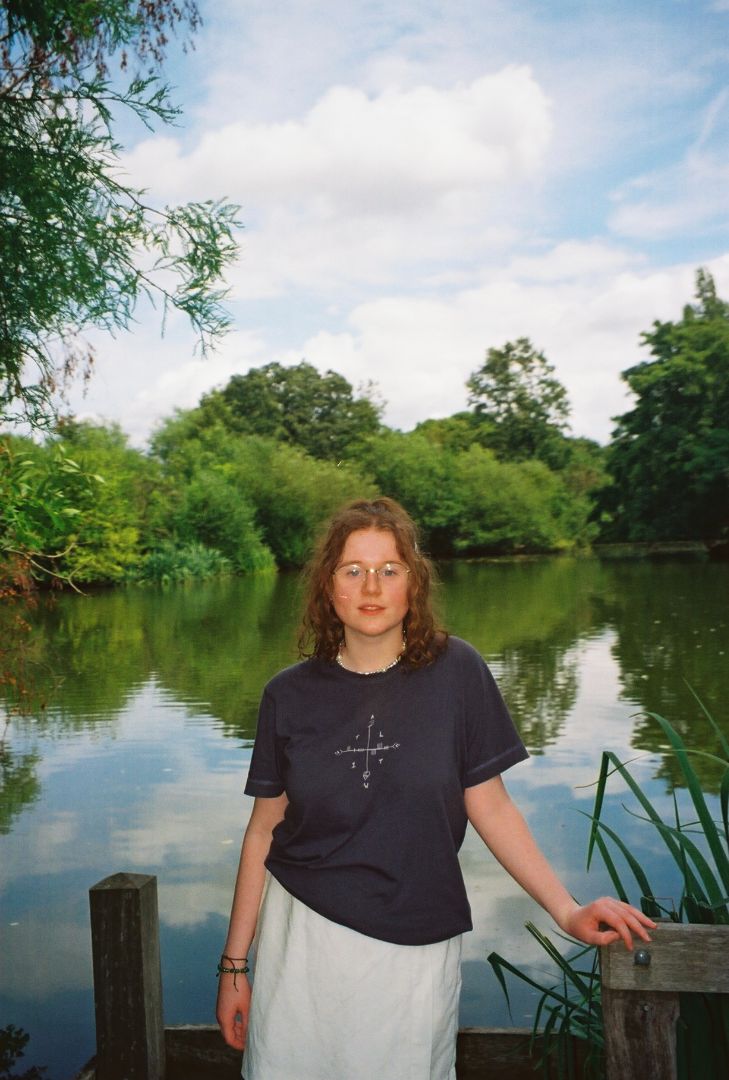 katie phelan
katie phelan creates honest, heart-warming and inspired songs of self-expression and melodic masterclasses. With over a quarter of a million streams across her first two singles, katie phelan has proven that she is one of the most exciting names on the indie folk-pop scene. Off the back of her first two releases, Katie has featured as the face of Spotify's 'Fresh Finds: UK and Ireland' playlist and gained support from Spotify's 'Our Generation', 'New Music Friday UK', 'Pumpkin Spice', 'Lyric Therapy', 'Duvet Day', 'Pumpkin Spice, 'A Breath of Fresh Éire', 'Best of Fresh Éire 2021', 'The Lovely Little Playlist' and more. Katie has also been part of Spotify's 'EQUAL UK and Ireland', a playlist exclusively made up of music by women and Spotify's 'Lyric Therapy', which has been described by Spotify as 'notes from the girls that get it'. Katie's signature sound is one of beautifully delicate vocals, warm acoustic guitar tones and charming lofi samples. Following her sold-out Whelan's headline show at the end of 2021, Katie played a sold-out headline show in association with MCD productions in May in The Workman's Cellar. Working closely with MCD who are passionate about developing Katie's live career, in 2022 Katie supported Hudson Taylor in Dublin's famous Olympia Theatre, Sierra Ferrell in The Button Factory and played festival slots at Beyond the Pale and Electric Picnic. katie phelan is one of this years showcasing artists at Ireland Music Week 2022 and is gearing up for her Other Voices debut at Other Voices Wales and Other Voices Dingle. Tipped as one to watch on Hot Press Magazine's 'On Our Radar' and featured on District Magazine's top tracks, Katie's 2nd single 'Duvet Day' was playlisted on Ireland's national radio broadcaster RTE Radio 1's A list as well being championed by BBC Radio 1 DJ Gemma Bradley on BBC Across The Line. Following the success of her first two singles Katie has been approached by numerous A&Rs, Labels, Lawyers and Producers including Communion Music, Big Indie, Tinpot Records, Nettwerk Records, Ninja Tune and more.