Posted On: Jun 5, 2018
International Media and Labels in the Spotlight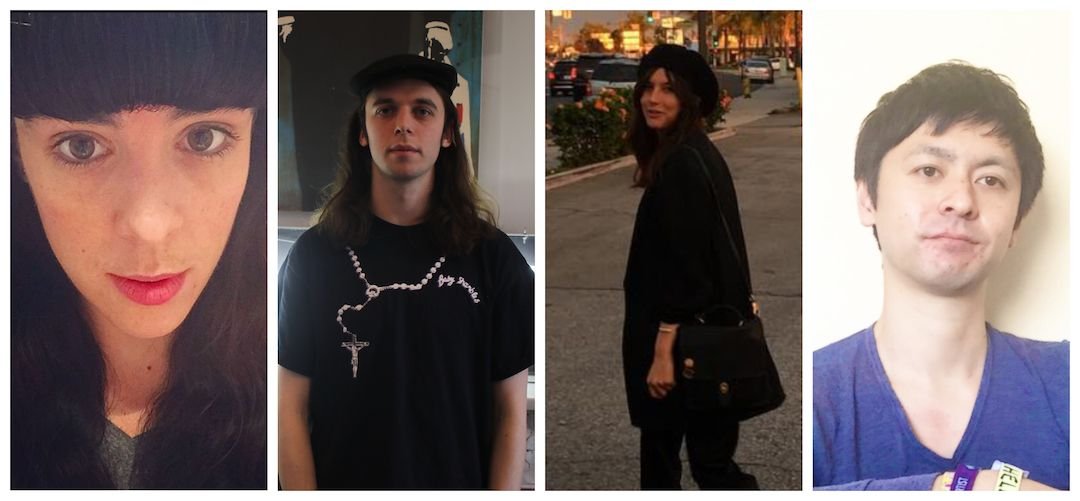 from left: Lauren Down, Cai Trefor, Ophir Admony, Yuya Saito
A UK based music writer and managing director of a critically acclaimed music festival; a music writer with a fresh, uncompromising approach to breaking artists internationally; a project manager and A&R at a US based label, and the founder/owner of a Japanese label who has put out records and routed tours for many Canadian acts, are the third batch of speakers for BreakOut West 2018.
Lauren Down is the Managing Director of End of The Road - a critically acclaimed, independent festival for real music fans. It has, over the years, seen the likes of Sufjan Stevens, Patti Smith, St. Vincent, Father John Misty, Tame Impala, Joanna Newsom, Bon Iver, Vampire Weekend, Feist and Sigur Rós perform.When she's not running around a field in Dorset with more walkie talkies than she has hands, she can be found scribbling words for London in Stereo, Loud & Quiet and The Line of Best Fit - where she is also the Contributing Editor.
Cai Trefor of Anglesey works as the editor of Gigwise. With over 80 writers and 20 photographers on call worldwide, Gigwise covers all major and underground music events as they happen. Working closely with artists, record labels, PR and promoters, Gigwise doesn't just report on the music scene, but plays an active role... Since its launch in June 2002, Gigwise has consistently been at the cutting edge of music, often breaking exclusive stories on music's biggest acts. The fresh, uncompromising approach and ability to identify breaking acts has won it a loyal and ever expanding core of users.
Ophir Admony currently working as project manager and A&R at Terrible Records. Past posts included Artist Management (freelance and at Control Music Group) and Assistant Programmer at Boiler Room.
Yuya Saito is the founder/owner of Japanese label Moorworks. In the last few years, Yuya has put out recorded and routed tours for a handful of Canadian artists including Terra Lightfoot, The Elwins, Of Montreal, STRFKR, The Middle Coast, and many more!