Posted On: Aug. 24, 2022
Speaker Announcement:
Open Mike Eagle at BreakOut West 2022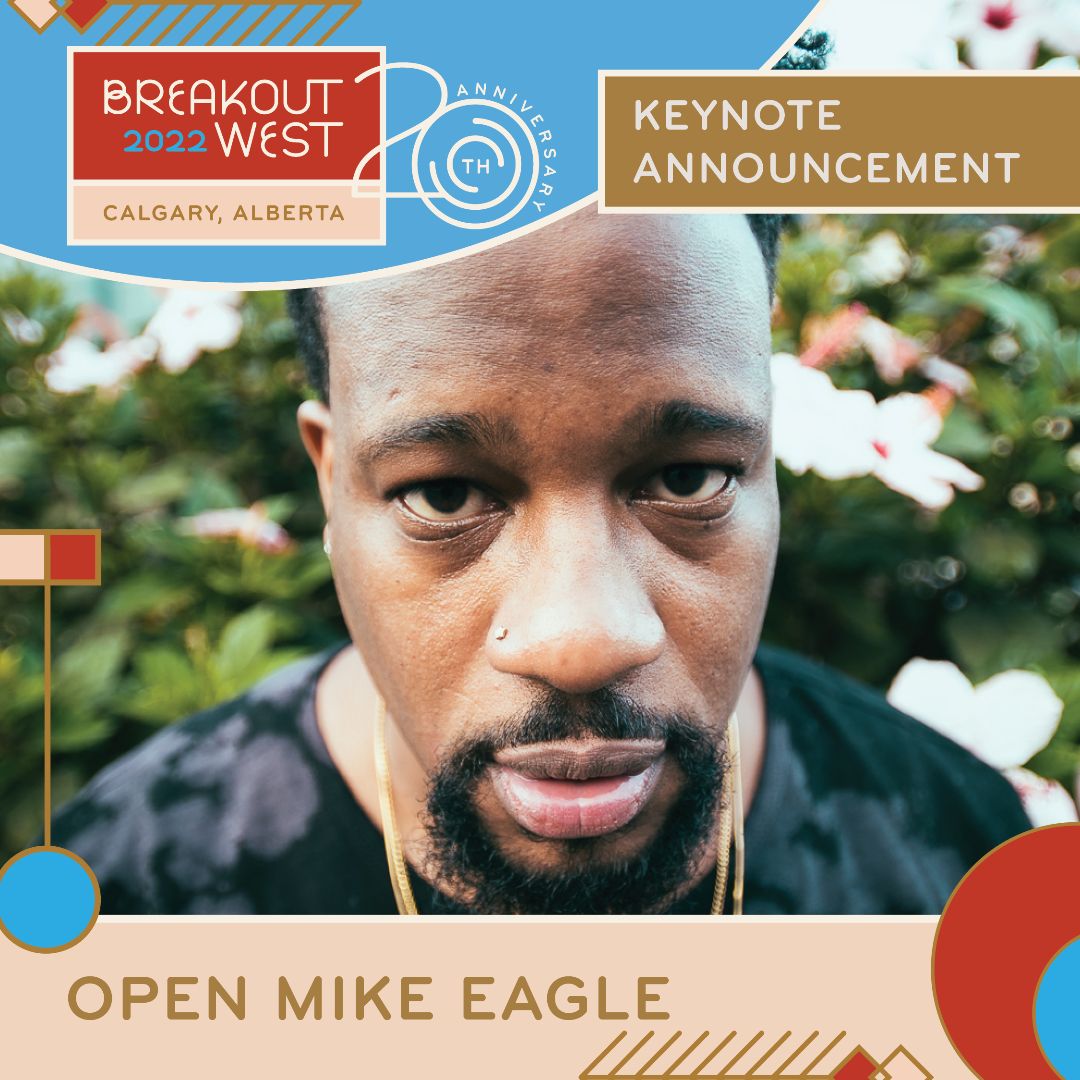 BreakOut West is a hub for incredible artists to develop their careers and perform their craft. When it comes to art, creation, ideation, and inspiration are paramount. Great creators have a voice and a perspective beyond their songs. Few artists and creators in 2022 have a creative identity as rich and broad-reaching as Open Mike Eagle.
Open Mike Eagle is a critically acclaimed musician, writer, and actor. His album ANIME, TRAUMA AND DIVORCE received critical acclaim, and his work has been featured in The New York Times, NPR, Pitchfork, Entertainment Weekly, The Wall Street Journal, and more. He is currently a writer on an upcoming animated Apple series and the face of the Los Angeles "COVID Comeback" campaign. He starred in and Executive-Produced Comedy Central's NEW NEGROES and VRV and Rooster Teeth's LIVE FROM WZRD. He hosted the 2021 Adult Swim Juneteenth special and has appeared on HISTORY OF SWEAR WORDS (Netflix), ADVENTURE TIME (Cartoon Network), THE ERIC ANDRE SHOW (Adult Swim), ADAM RUINS EVERYTHING (TruTV), WHY? WITH HANNIBAL BURESS (Comedy Central), DARK HUMOR (Comedy Central), FLOP HOUSE (VICE TV), THE GREAT DEBATE (SYFY), and DR. HAVOC'S DIARY (SYFY)
Take in exciting keynotes and more at BreakOut West 2022.
REGISTER FOR BREAKOUT WEST 2022