Posted On: Aug. 1, 2023
Keynote Announcement:
Shane Koyczan at BreakOut West 2023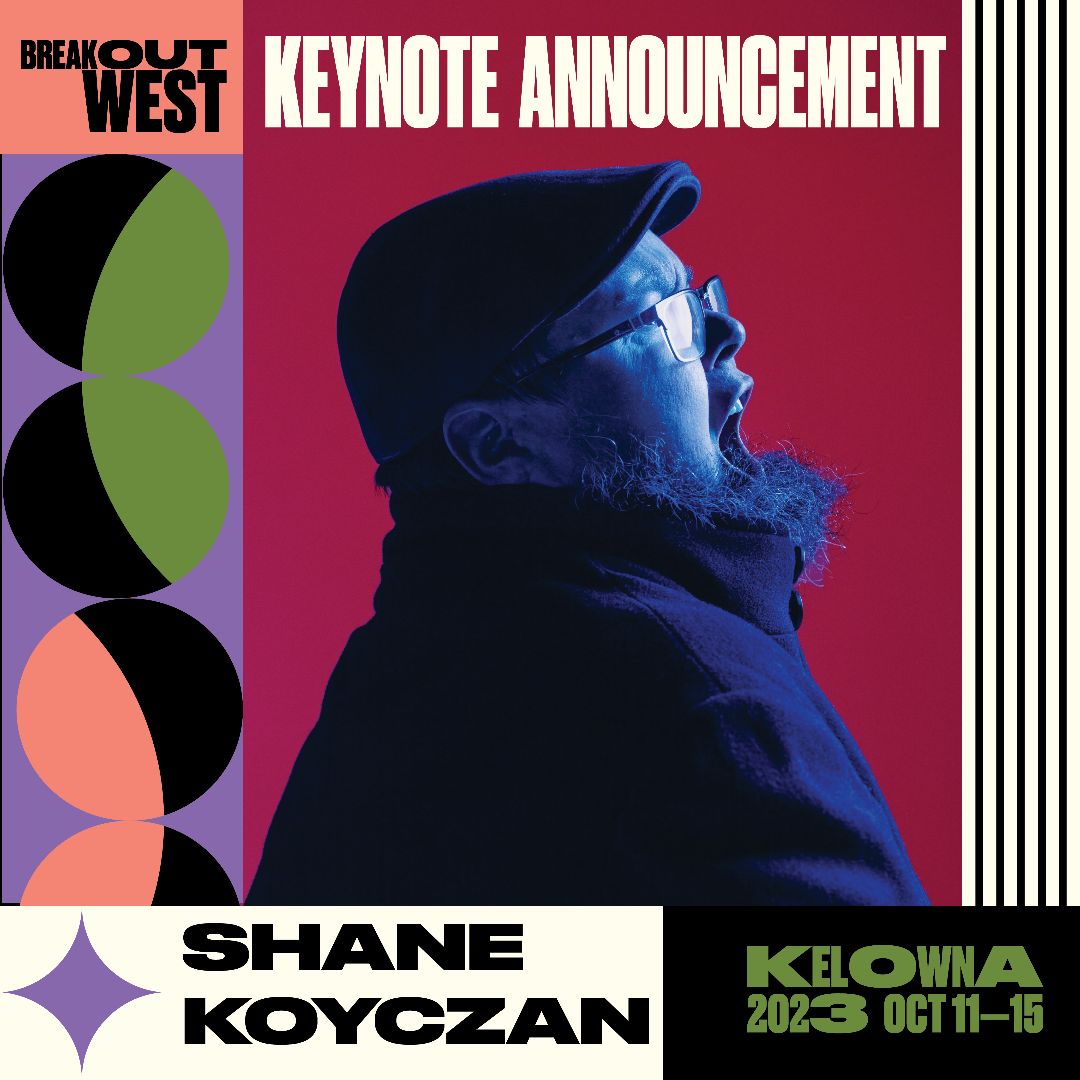 BreakOut West is a hub for incredible artists to develop their careers and perform their craft. When it comes to art, creation, ideation, and inspiration are paramount. Great creators have a voice and a perspective, and few have a more distinctive vantage than the Okanagan's own Shane Koyczan.
There seems no shortage of adjectives to describe a Shane Koyczan show. Moving, hilarious, challenging, provocative, or inspirational. Take your pick. Here is a writer that takes you on a tour of your own feelings in a way that leaves you grasping for your own heart just to make sure it's still in your chest. His work has become a staple in schools for both its impact and reach. Shane curates a kind of art gallery that displays sculptures of the human experience each time he speaks. Lauded for his sold out live performances Koyczan has carved out his own artistic path and taken his work beyond the conventional.
Take in exciting keynotes and more at BreakOut West 2023
REGISTER FOR BREAKOUT WEST 2023