Posted On: Feb. 1, 2018
Letters From Pluto - Featured Artist
Letters From Pluto is an independent Pop/Rock/Electronic artist from Edmonton, Canada. The name derives from her obsession with space and desire to be both a musician and astronaut as a child. Letters From Pluto released her first EP on April 8th, 2016 at a sold-out CD release show. The remainder of 2016 was exciting for Letters From Pluto. She won HOT 107's 2016 HOT Factor contest, performed at the festivals, Taste of Edmonton and Viva Italia Viva Edmonton, was televised on the recurring TV program Edmonton Unplugged through Shaw TV, and held a one-of-a-kind show in the Planetarium at the TELUS World of Science – Edmonton.
Letters From Pluto is the recipient of the iHeartRadio Future Star Award and her single, Cold Right Now (Redekopp Remix) has been released to National radio across Canada, reaching #35 on HOT AC radio and #30 on AC radio. Most recently, her single was nominated as Best Pop Song for the Hollywood Music in Media Awards that took place in Hollywood, California, November 16th, 2017. With a music video for Cold Right Now recently released, and three new singles coming in 2018, Letters From Pluto has a busy, exciting year ahead.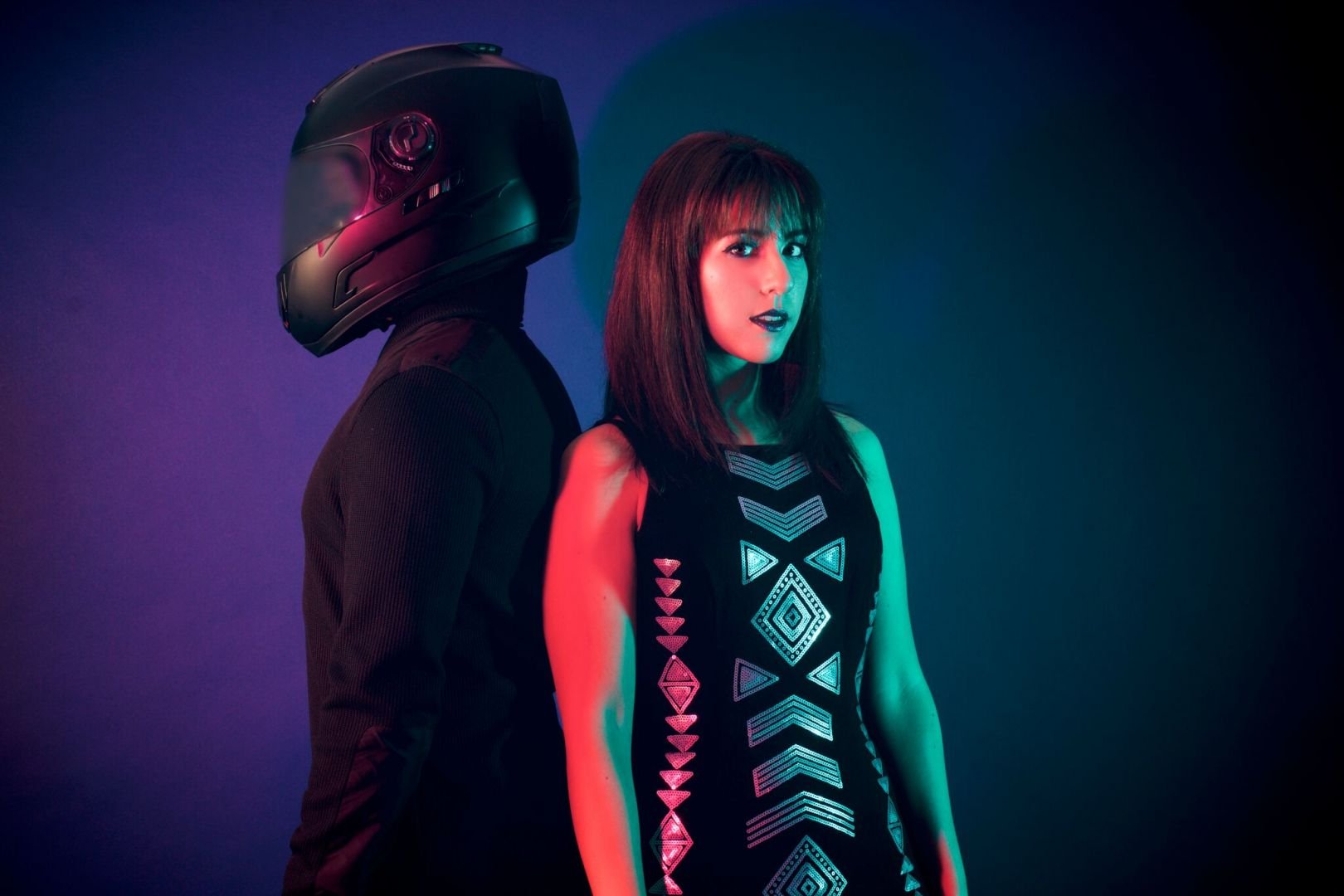 New music video for Cold Right Now (Redekopp Mix) - filmed with director Brandon William Fletcher of Faked Potatoes, the video is a mix of sci-fi, fantasy, adventure, and a general vibe of 'I don't think we're in Kansas anymore'. My character is on a mission of some kind, which may not be clear to the viewer. Also, one of my main goals of the video was to introduce the helmeted all-in-black figure. What is it? What does it want? There's so many little details that may be missed upon first viewing so be sure to watch it a couple of times and see if you catch something new.
1. What's the most 'rock star' thing that you've ever done?
My biggest 'rock star' moment so far was this past November when I attended the Hollywood Music in Media Awards in L.A. and walked the red carpet! My song was nominated for Best Pop Song and there were so many legends in the room, it was a surreal experience! I kept pinching myself because I thought I was dreaming.
2. What do you like better studio or stage and why?
That's tough. I love both for differing reasons, however if I have to choose one, it would be stage. When I'm performing, it feels like I'm doing exactly what I should be doing with my life. Performing gives me such immense joy, plus the energy from the crowd is something that you can't quite replicate in the studio.
3. If you had to give up music – what would you do to be creative?
I'd be miserable. haha. I've always enjoyed writing stories. I have dozens of "novels" that I've started writing when I get bursts of inspiration. Funny enough, they almost always end up being sci-fi or futuristic. Sometimes I look back at them and feel like they could actually turn into really cool stories—if I only had the time to write them. If you may have guessed, I'm really into space. Haha
4. Strangest venue or gig you've ever played?
My strangest/most unique show so far is when I performed at the TELUS World of Science - Edmonton, in the Margaret Zeidler Star Theatre, which is a Planetarium. Imagine if you will, a circular room with the stage in the centre. The top half of the dome was a giant projection screen that displayed virtually anything we wanted, from space, to flames…etc. In addition, the Planetarium was armed with a vintage laser machine from the 80's and was operated live, in time to the music by the resident laserist. There aren't very many of those hanging around anymore! The Planetarium is now being renovated and I'm grateful I was able to perform in there before the vintage laser machine was retired. Between the projections and lasers, it was such a psychedelic show that I honestly wanted to put my mic down, lay down on the stage and watch!
5. What is the best advice you were given in the music business?
I received a piece of advice from Shawn Hook years ago, before I started to chase the music dream and before he had hit after hit on the radio. I highly doubt he remembers me, but his advice stuck with me. He had just performed, and was standing at his merch table and I asked if he had any advice for someone who wanted to be a singer/songwriter/performer. He then talked to me for about ten minutes and said something that I remember vividly. He said only go into music if you love it with every fibre of your being as it's a very difficult industry to be a part of. Unless you love it, it's not worth the struggle, but if you really, truly love music, don't quit. Your determination, motivation, and tenacity to succeed will be what gets you through.
So that was definitely some good advice to learn before I really started chasing the dream. Thanks Shawn.
Also, I'd like to thank Taylor Swift for essentially telling all songwriters to get a good music lawyer before anything and I'd say that's a crucial piece of advice.