Posted On: Jun 25, 2018
Mistakes I Wish I Hadn't Made- Dear Rouge
Sometimes the most valuable career advice is based on real life lessons learned by trial and error. When it comes to 'mistakes' made, we asked JUNO Award winning electronic rock duo Dear Rouge to tell us the things they've learned from experience not to do when it comes to making music, stage diving, and the business of it all.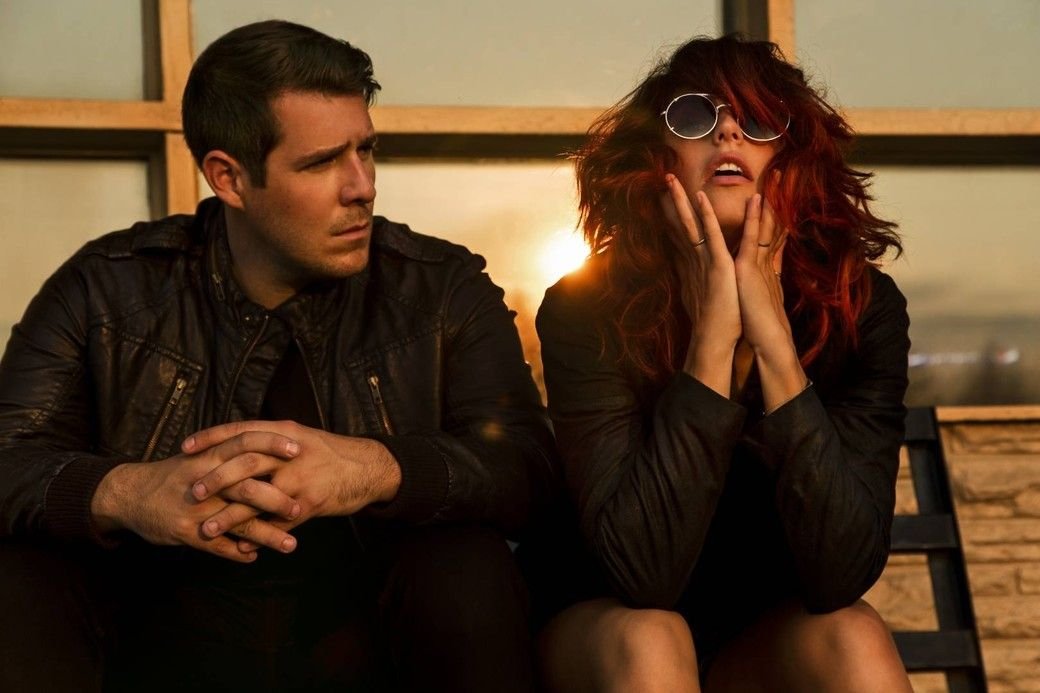 Don't do music to get people to like you, do it because you love it and you have something important to bring to this world.
Danielle: When I first started writing and recording music, I was in heaven. I wanted nothing more than to sing and to have people care about it! Dream come true for sure. But as you go along on this path, you end up with a lot of voices in your head. People telling you what you should and shouldn't be creating. Everyone has an opinion, and that's totally valid. But the exciting part about making your music, is creating what you personally add to this world. That's what makes your thing special.. you. You lose the magic if you start trying too hard to impress or succeed. Trust me.. I know. Find your inner peace and confidence. Trust your gut.. and you'll make something you can be proud of.
Think about all aspects of your career.
Danielle: You are in charge of your art. Make sure everything creative is decided by you. If you let anyone else in that inner circle that shouldn't be there, it can really get things off track. In the beginning we tried to be open to letting others in.. and I think we did need to explore that. But in the end we realized that it can't just be whoever comes knocking. It's sacred, who you listen to creatively.
Don't stage dive front first.
Danielle: Stage diving is amazing. Everyone should do it... even your grandma. I swear it adds years to your life. But there are unique rules to the game and one of them is to make sure you go back side first. Obviously there's a lot of hands going on, so be sure your wearing pants also. And then just lay back and enjoy! Also watch to not get dropped on your head. (Maybe not so good for grandma) Lessons learned over here.
Don't have an attitude
Drew: This industry revolves around people. For instance if you play a show, there are venue staff, promoters, agents, opening bands, and most important fans, you have to treat all of them well. There seems to be a positive correlation between the nicer the band the more successful the band is. Honestly, Kanye and Oasis are big, but they would be miles ahead of where they are now if they didn't have attitude. We knew someone who opened for Bowie for one show. When she got to her dressing room, there was a bouquet of flowers and a note from him to her. That is amazing!
Don't drop your keyboard down huge subs in the middle of the set because you got your chord wrapped around it and pulled it down. And then a security guard has to fish it out for you. (funny, but sad for the keyboard)
Danielle: I love to get crazy on stage. It's the freest I get to be in life. But knowing your surroundings is key. When you're not aware of your instruments or the people around you, some pretty weird stuff can happen. And it's all part of the fun of performing.. but just make sure you know where everything is before you go wild. My keyboard literally ended up in massive subs 10 feet below the stage. Needless to say, that keyboard was in rough shape when I got it back after the show.
Don't talk shit about other bands
Drew: That doesn't mean you have to love every band's music, that's impossible! Be honest, real, have an opinion, but don't slam down other bands. One of the first tweets I made from the Dear Rouge Twitter was 'U2 and Nickleback should have stopped making music 5 years ago!" Bunch of people in the industry were looking at our bands feed and someone very powerful in the music industry passed on this message to me as we were just starting out …. "If you ever want to get somewhere in the music industry, don't say shit like that."
Money matters, but don't let it stop you.
Danielle: We all need to think about it.. the big M. It's feast or famine sometimes but it shouldn't stop you from loving what you do and getting out there. Get a side job if it means creating. I almost quit music because of money. And I know a lot of people who have. Don't stop making beautiful things because you're not seeing the difference in your pocket book. Right when I started not caring about being a success that way, things started happening for me. Interesting how that works.
Dear Rouge is an award winning electronic rock duo based in Vancouver, BC. Signed to Universal Music Canada, the band has had multiple Top 10 singles on Alternative Rock and Modern Rock stations, and have won the 2015 SOCAN Songwriting Prize and 2016 JUNO Award for Breakthrough Group of the Year.