Posted On: Apr. 3, 2018
Nick Faye & the Deputies - Featured Artist
Nostalgic and familiar, Nick Faye and The Deputies play a brand of late-90's inspired pop-rock drenched in Canadiana. The band consistently delivers high energy live performances and has become renown for their comedic and outlandish stage banter. They are set to release their third studio full-length, Stumbling Distance which was produced by Juno/Polaris award winning producer Michael Philip Wojewoda (Barenaked Ladies, Buffy Sainte-Marie, Amelia Curran) on April 17, 2018.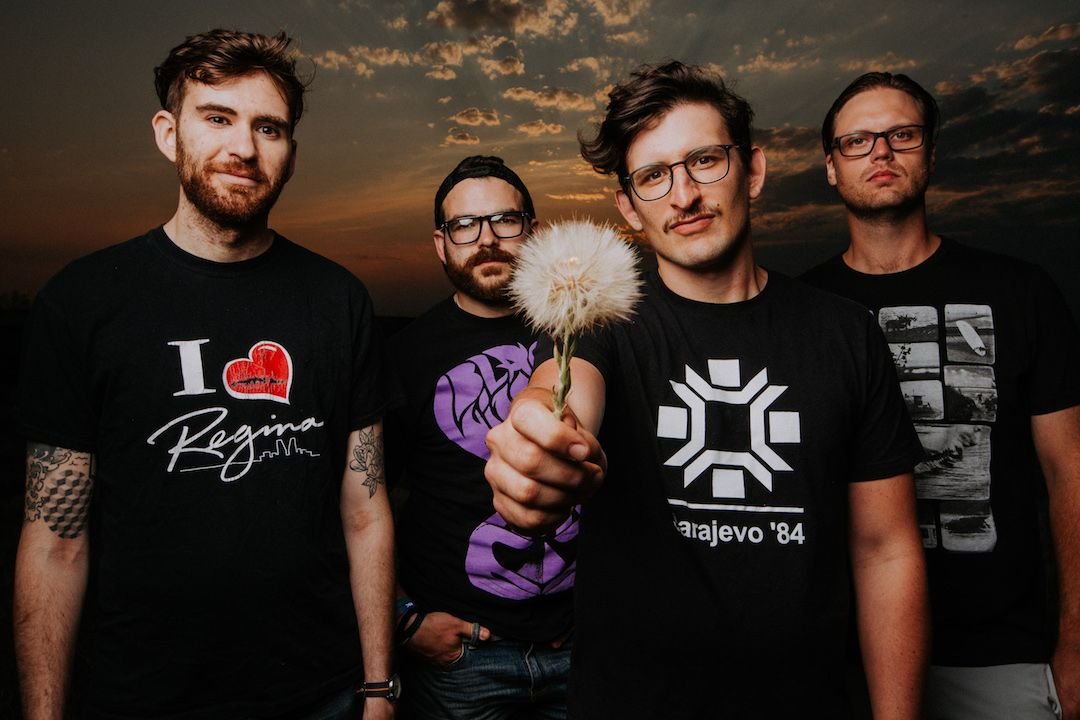 In recent years, Nick Faye & The Deputies has toured alongside rising Canadian stars Megan Nash and Colter Wall. They have also performed alongside Andy Shauf, Arkells, July Talk, Elliot Brood, Library Voices, and Northcote and have appeared at a number of high profile festivals including Regina Folk Festival, BreakOut West, FOCUS Wales, Folk Alliance International, CMW, NXNE, and JunoFest.
Stumbling Distance is a concept album that was produced by Polaris and Juno award winning Michael Wojewoda (Barenaked Ladies, Buffy Sainte-Marie, Amelia Curran). The album details a youthful summer romance during the summer following graduation in a small town in Saskatchewan. It explores the dynamic between "those who stay" to work in the rural community they grew up in and "those who leave" to seek out new opportunities in bigger cities. It was recorded at Studio One in Regina, SK with financial support from Creative Saskatchewan and Rawlco Radio.
What's the most 'rock star' thing that you've ever done?

Sometimes I go to Tim Hortons on tour and get TWO bagels for breakfast instead of one. I don't make a lot of money on the road and neither do most most musicians, so this might be one of the most "Rock Star" things.

What do you like better studio or stage and why?

We sound better in the studio (especially on this new album) and I really love the production aspect of recording. I also really love performing live and acting like a goofball onstage so that's a tough one!

If you had to give up music – what would you do to be creative?

I used to do improv in High School and then just kind of got busy in University and music stuff. I stopped doing it a long time ago, but I think I'd have a lot of fun doing that if I couldn't do music.

Strangest venue or gig you've ever played? I've played a lot of weird gigs.

I've driven out to the middle of nowhere in Saskatchewan to play in a high school gym to play for 3 people, played a weird 2012 "End of The World Party", and I've also played a shows at a venue that had a KISS tribute band loudly setting up behind us while we were playing acoustic and unplugged. Too many to pick just one.

What is the best advice you were given in the music business?

Go be an engineer or doctor or something and save yourself a lot of headache and stress…. Just kidding.

Honestly though, it's a brutal industry. People get easily discouraged and you gotta just keep picking yourself back up and keep on lumbering along. A lot of bands and artists think that it's a sprint to glory. I see the music industry as more of a marathon. Just gotta keep yourself healthy and always remember where you came from, why you started, and what your end goal is.
Nick Faye & the Deputies Socials:
Website Facebook Instagram Twitter