Posted On: May 27, 2019
Pharis and Jason Romero - Featured Artist
All artists balance their lives and their craft, but few artists are spinning as many plates at Pharis and Jason Romero. A house, children, music lessons, an extremely successful banjo-luthier operation, and a beautiful musical marriage. Their most recent release, Sweet Old Religion (2018) is a nostalgic and pensive take on bluegrass, traditional, and contemporary folk. The duo is nominated for two Western Canadian Music Awards including Roots Duo/Group of the Year and Recording of the Year.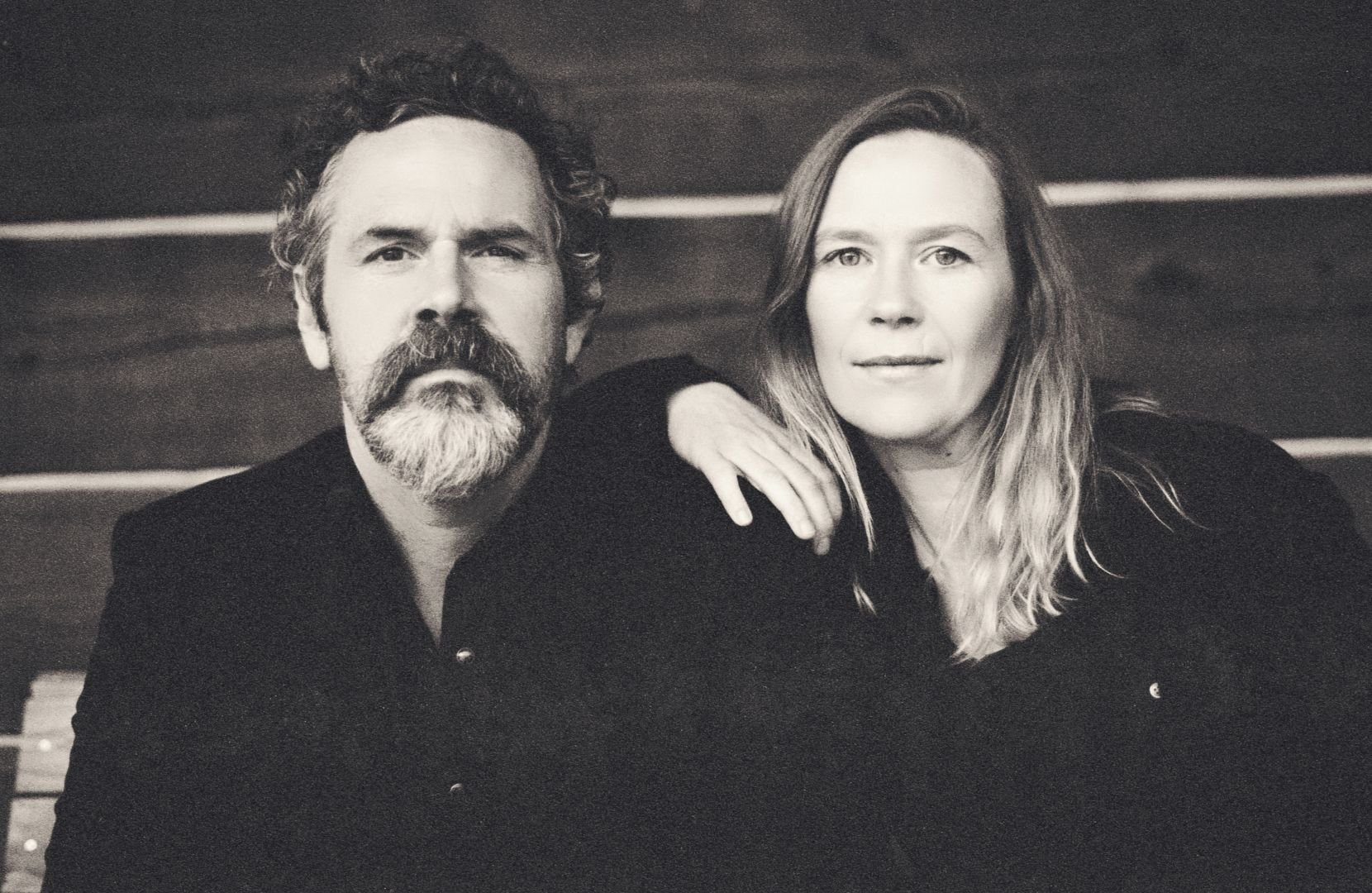 Even despite a devastating fire destroyed their home and banjo-shop at Horsefly, BC shortly after the release of their 2015 effort A Wanderer I'll Stay, Pharis and Jason Romero have picked up and persevered with some help from the community. With Marc Jenkins (J. Little) producing and John Raham (Said the Whale, Be Good Tanyas) mixing, Sweet Old Religion came out a charming and considered piece, with the husband and wife duo's old-fashioned harmonies front and centre among respectful acoustic arrangements.
1. What is the coolest show you have ever played?
We were guest musicians on A Prairie Home Companion, live from The Town Hall in Manhattan. We flew out to New York with our 5 month old daughter, and had an amazing time in the city.

2. How do you keep yourself healthy and happy working in music?
We tour with our two kids, which adds an extra emphasis on the importance of being happy and healthy, especially on tour (we're just returning from 6 weeks of touring in Europe!). We're really careful about tour schedules, we take a ridiculous amount of garlic and oregano oil, drink a lot of water, and get outside and exercise as much as possible. We often bring our own food. We've also learned to really consider how much joy a gig will bring us - and sometimes that joy means just taking a day off.

3. What is the biggest challenge you've experienced in getting to where you are?
Trying to fulfill a balanced life, as we're not full-time musicians but it's a huge part of our identity. Creating enough space for building banjos, having kids, living rurally, writing songs and making records - it gets tricky as everything is so intertwined.

4. What is the best part of your life that isn't music related?
Having two kids, having a lot of people in our lives that we love dearly, and living in a beautiful rural setting in the lushness of central BC.

5. What is the best advice you have been given in the music business?
To have a booking agent, good photos, and a great publicist.