Posted On: Dec. 6, 2017
Rosie & the Riveters - Featured Artist

Rosie & the Riveters are fiercely talented and sassy dames from Saskatoon, Saskatchewan, who perform uplifting folk music with a vintage 1940s flair! Ask these spirited femmes to spin a slinky melody, roll out glinting harmonies, or hammer down a swinging beat, and you can bet what the answer is going to be: 'We can do it!' Their original songs feature sophisticated harmonies, body percussion, scintillating dance moves, humour, and just enough ooh-la-la to keep your toes tapping long after the show is over.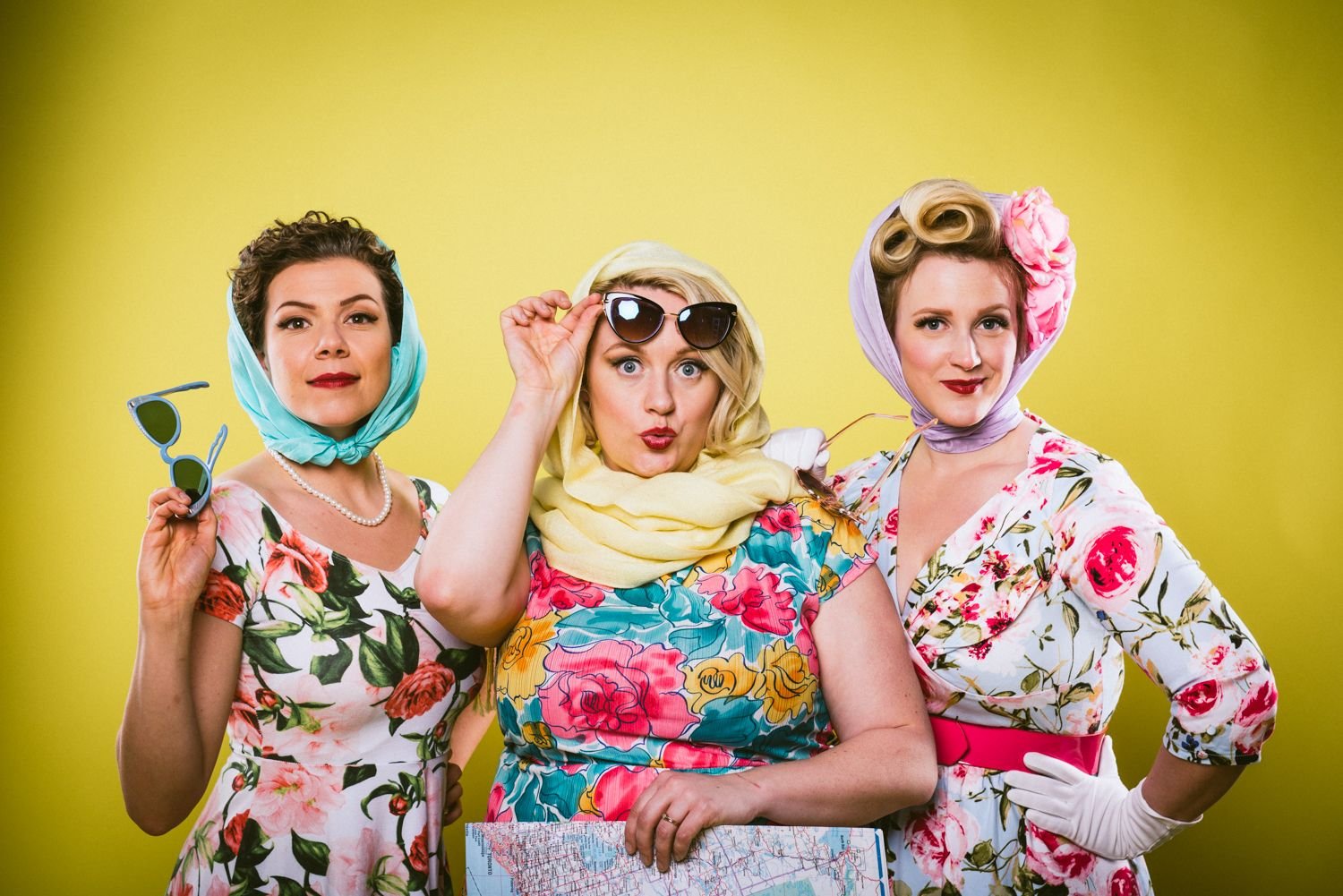 The band's reinvention of vintage folk with a splash of sass and dash of wit garnered them much national attention for their 2015 album, Good Clean Fun!. The album peaked at #9 on Earshot Magazine's national folk/roots chart, and their single, Ain't Gonna Bother, reached the #5 spot on the CBC Radio 2's national Top 20 countdown. In 2016 alone they won a Saskatchewan Arts Award (Emerging Artist Category) and picked up nominations for both a Canadian Folk Music Award (Vocal Group of the Year) and a Western Canadian Music Award (Roots Duo/Group of the Year).

Inspired by Rosie the Riveter, the feminist icon who symbolized the women's movement into the workforce during WWII, the Riveters seek to empower women to be ambassadors for change within their own communities. In support of this vision they invest 20% of their merchandise profits to help finance other women's projects around the world through KIVA.org.

Since the band's formation in 2011, the Riveters have quickly taken the folk scene by storm, selling out venues across Canada, performing at large festivals like the Winnipeg Folk Festival, and sharing the stage with the likes of Arlo Guthrie, Serena Ryder, and Fred Penner. Most recently called, "one of the best live [acts] you'll ever see" by CBC Radio 2 host, Rich Terfry, it's easy to see why these hilarious and charming women are a force to be reckoned with!