Posted On: Apr. 18, 2018
Sc Mira - Featured Artist
Sc Mira are everything you never knew you wanted in a band. They are five painfully unique, flawed individuals, that despite their differences, have created something that isdifficult to define. For Sc Mira, there isno"file beside", no"for fans of". They are pioneers inan age of sameness, when everyone is claiming tobe different.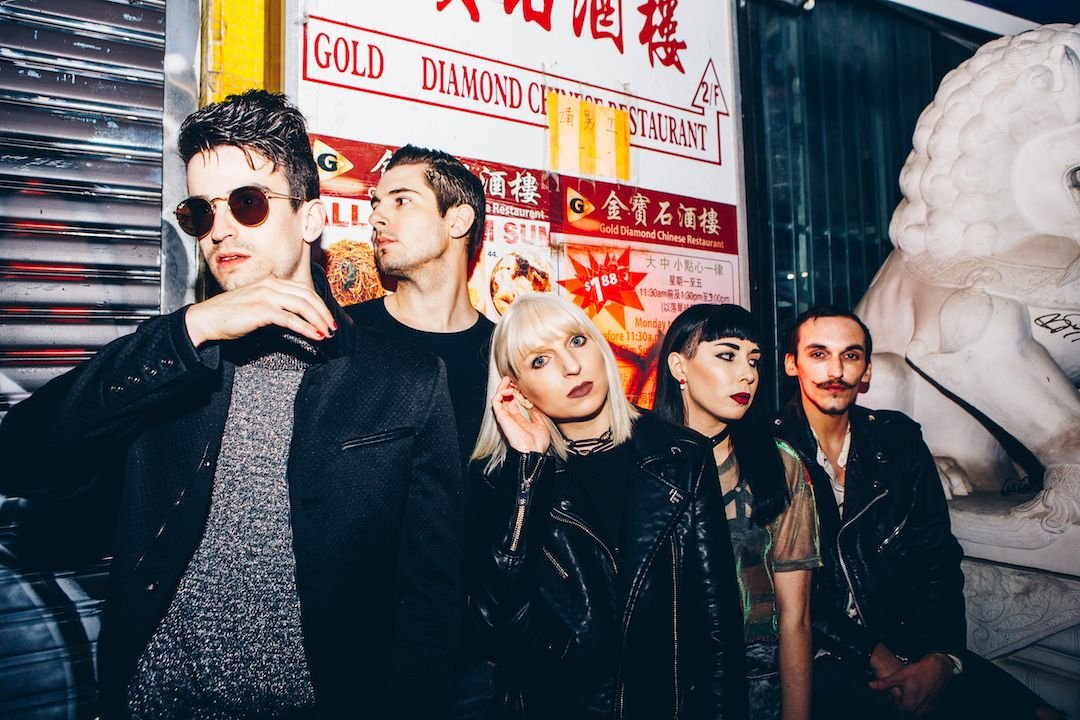 Now, two years after Sc Mira discovered their darkness following their debut record, Waiting Room Baby, the band is back with a new collection of songs that are bright onthe outside and cold on the inside, a parallel pair of EPs known asKeep Crawling / Drug Warm Coma. The self-produced EPs were guided byan unlikely partner in mix-engineer Ferro Montanino, a pop producer and composer with a knack for film work and aninspired collaboration with electronic superstar Skrillex under his belt. Ferro's knowledge of the electronic and pop world complimented Sc Mira's synth-driven dance-rock inanunusual way, and thus the term "death pop" was born.
It's been a wild ride for this young band, with performances throughout the world, including an unforgettable show toan immense crowd of teary-eyed fans in Tokyo. Still, it feels as though this is only the very beginning.
Sc Mira will make you uncomfortable, but once you get over the initial shock, you'llrealize that you are hearing something new for the first time in a long time, and you just might find yourself beginning a sentence with: "I knew them when..."
The video for the song, 'Noose' features a character now familiar to Sc Mira fans: the "Blob." Fans have seen this in their recent video work, and it returns, serving as an ideal avatar for both performer and listener. 'Noose' is the latest single off of the band's forthcoming Drug Warm Coma EP, out this Friday (April 20).
Check out the video and tour dates below:
The members of Sc Mira took turns answering our 5 questions in the spirit we intended. Enjoy!
1) What's the most 'rock star' thing that you've ever done?
Ty: Going three days without sleep at NXNE... as I was busy being a rock star.
2) What do you like better studio or stage and why?
Mario: Studio, surprisingly, not having random people yell at me allows me to be more creative and relaxed.
3) If you had to give up music – what would you do to be creative?
Caro: Visual arts. When I first joined Sc Mira, I put my B.F.A. on hold for a year in order to travel with the band and ended up finishing my degree just last spring. Right now, music comes first, but visual arts have always been a huge part of my life, particularly oil painting and photography.
4) Strangest venue or gig you've ever played?
Joel: Underground bomb shelter in Czech Republic.
5) What is the best advice you were given in the music business