Posted On: Aug. 31, 2017
Scenic Route to Alaska - Featured Artist
Substance and accessibility are often considered opposing forces when it comes to pop music, making it even more impressive when a band like Scenic Route to Alaska so effortlessly delivers ample doses of both.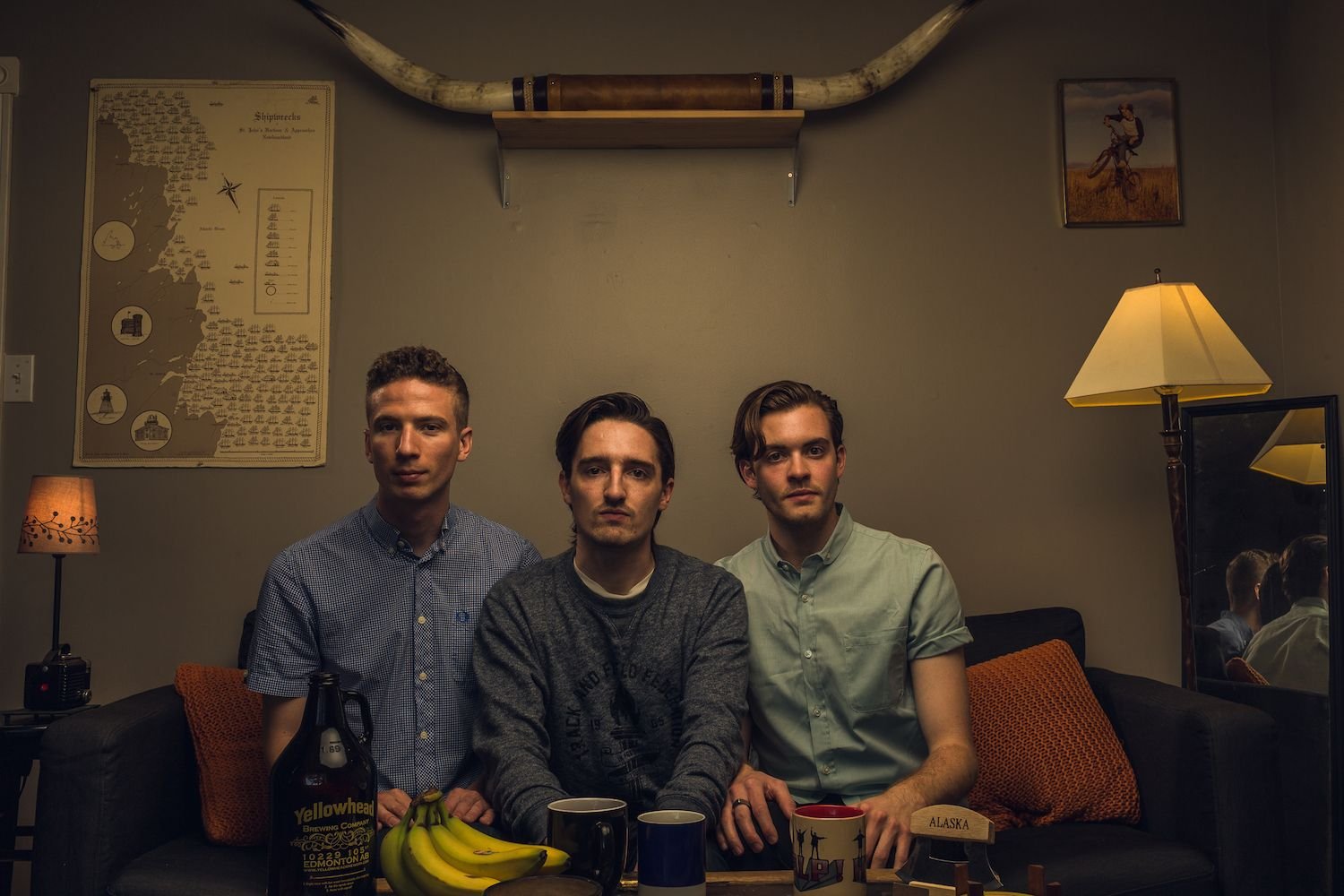 The easygoing Edmonton-based trio, comprised of Trevor Mann on lead vocals and guitar, drummer Shea Connor, and bassist Murray Wood, effortlessly weaves catchy vocals and memorable melodies through rich arrangements – instantly engaging but begging to be heard again and again. It's a coveted combination within the crowded sphere of indie rock – and one that's rarely the product of anything but time, talent, and heaps of hard work. Of course, Scenic Route to Alaska are no strangers to any of those.
In early 2016, the band entered Monarch Studios in Vancouver with Howard Redekopp (Tegan & Sara, The New Pornographers) to cut the 11 tracks comprising Long Walk Home, their latest LP.
Love Keeps is a single off Scenic Route to Alaska's album, Long Walk Home, which was produced, mixed and engineered by Howard Redekopp. Video shot and edited by Cory Johnn.
What's the most 'rock star' thing that you've ever done?
Touring to Toronto and back in a '91 Corolla while sleeping in Walmart parking lots with our gear sprawled out on top of us.
What do you like better studio or stage and why?
Who knows! We love both! They are insanely different so I don't know how to choose.
If you had to give up music – what would you do to be creative?
Cooking and Gardening might be where our creativity gets going outside of music.
Strangest venue or gig you've ever played?
We played a show in Berlin at this 15-person venue (sold out!) where the drums were in a cubby hole in the wall off stage and completely not visible to the crowd. There were trippy lights going on the entire time including in the drum room that no one could really see.
5. What is the best advice you were given in the music business?
Probably the best advice we've been given is to get heavily involved in the music community. Go to tons of shows, play tons of shows, be around as much as possible and then go tour your butts off. The Canadian music scene is so much smaller than we thought when we first started out and it can be incredibly friendly and helpful.
Scenic Route to Alaska dot com, Facebook, Instagram, Twitter