Posted On: Mar. 6, 2018
Sean Burns - Featured Artist
Touring relentlessly across Canada and the USA, Winnipeg-based singer/songwriter Sean Burns taps into the bittersweet spirit of the road and spins it with a blend of electric and acoustic guitars and a soulful harmonica. Sean's music resonates with fans of Canadiana, Americana, Folk, Country and Blues. The songs, which hint at such influences as Steve Earle, Bob Dylan, and Merle Haggard, capture the grittiness of the road in the stark, down-to-earth style of an authentic storyteller. Burns has been a full-time musician since age 17 and he hosts a radio show called "Boots and Saddle" on CKUW at the University of Winnipeg.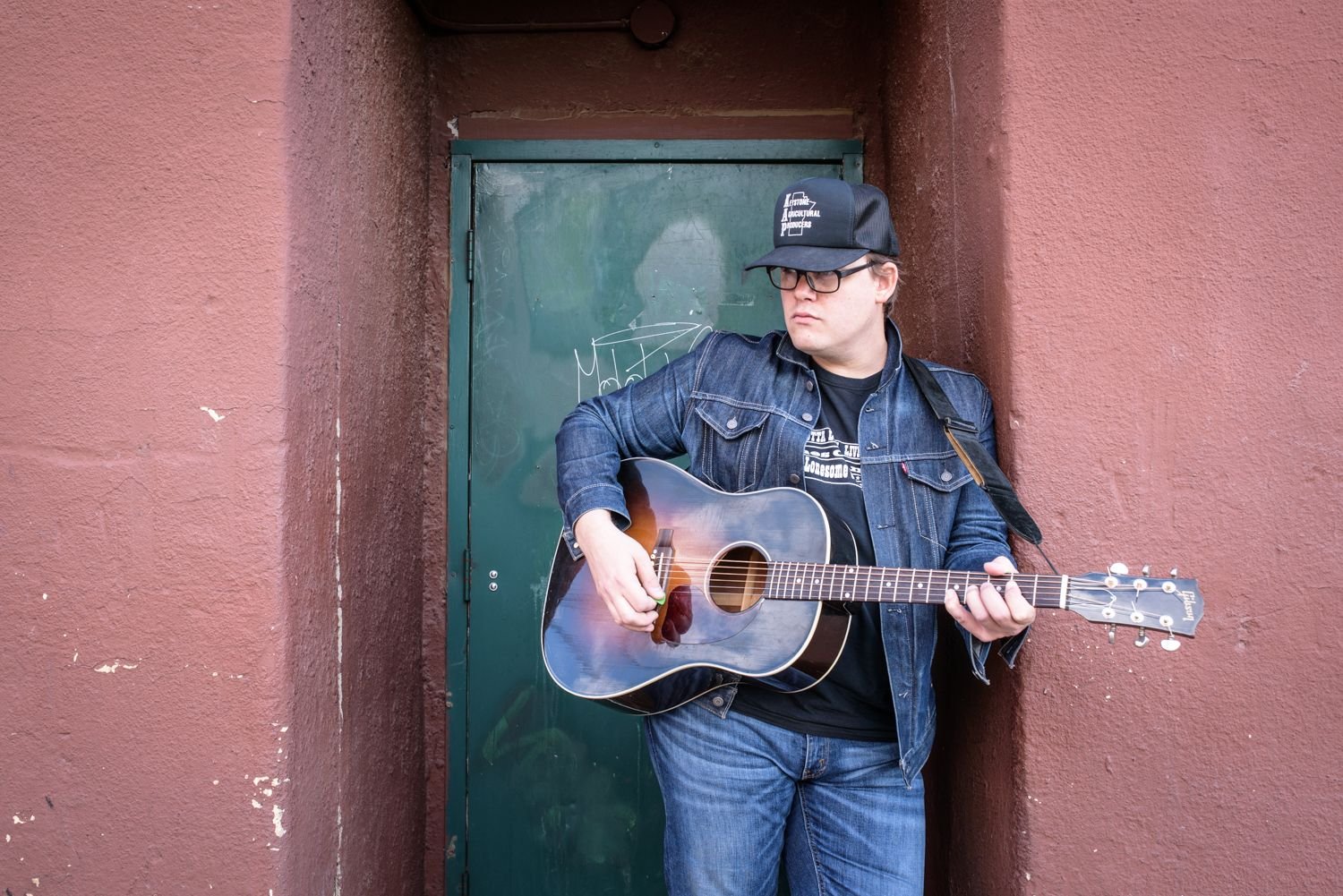 Previous albums: Rocket Ships and Lemon Trees EP (2014), Cold Beans and Broken Eggs (2013), A Glimpse Through Storyboards & Situations (2010), The Other Side of 25 (2009).
Sean Burns new album is produced by Canada's guitar wizard Grant Siemens, and recorded & mixed by Scott Franchuk (JUNO and Polaris Prize nominated Engineer), the album features Sean's band Lost Country (Joanna Miller, Bernie Thiessen, Grant Siemens) with heavy hitters Big Dave McLean, Chris Scruggs, and Harry Stinson lending their talents as well.
1. What's the most rock star thing you've ever done?
Well I haven't smashed any of my shit or had any fist fights if that's what you mean...?!
2. What do you like better, studio or stage and why?
I've always preferred the stage and have felt comfortable performing live since day one. Until recording this new record I hadn't had a real enjoyable studio experience, so maybe that will change. But there's just something about the live aspect where you can see and feel that you're connecting with people that's always made me enjoy the stage more than the studio.
3. If you had to give up music - what would you do to be creative?
Write. Short stories I imagine.
4 - Strangest gig or venue you've ever played?
I can't think of anything too weird. A couple weeks ago while traveling in Spain I did do a little spur of the moment House Concert in a cave in Granada. One of the fellas who helped run the hostel is a flamenco guitarist but wanted to hear "the country music you play". Lots of the residence up the hill there are dug into these old caves (including the hostel we were in) and it's super cool and interest. So he set up a little show and I played them some of my tunes.
5 - What's the best advice you were ever given in the music business?
For some reason I've always done things the hard way. It's been good and bad in the end. I've been criss crossing the country pretty aggressively for the last 7 years and with that comes high highs and low lows. A friend of mine in Calgary came to see me after I came off a particularly long and unforgiving jaunt through BC and was quite ragged. He told me just to keep going. Not to quit or let myself get down or defeated. That it's, the folks who keep working and trying and believing in what they've got that will prevail. Acts come and go and can't handle the stresses of touring but if you can just see it through and outlast them, it'll all pay off for you someday.
I'll always remember those words.