Posted On: Apr 18, 2018
Second Batch of Speakers Announced for BreakOut West 2018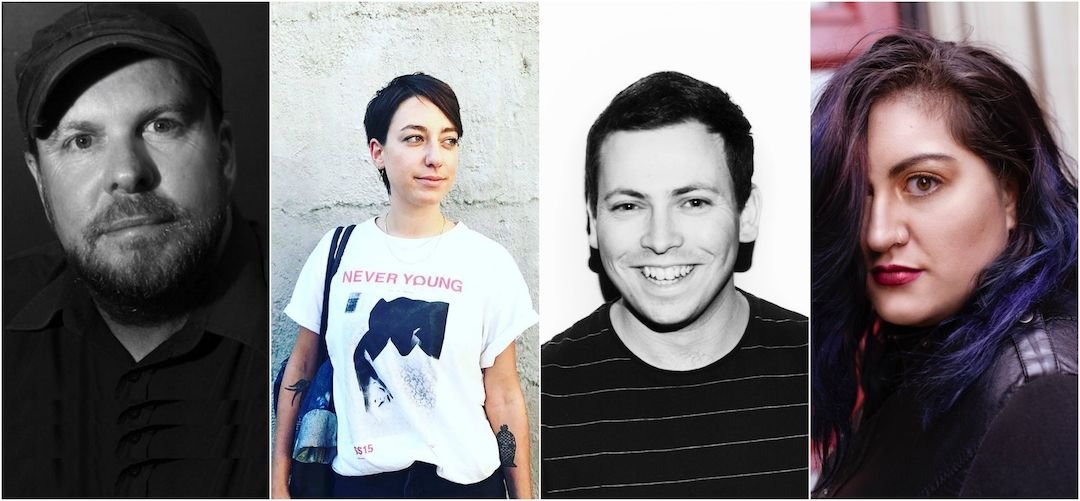 Graham Ashton, Juliette Carter, Michael Lambert, Vanessa Cito

An Australian who launched a music services company specializing in artist, project, and event management, An US-based artist manager who works with an amazing range of artists including Karen O and Washed Out, the co-owner of a management company and record label out of the UK, and master at developing customized social marketing plans and strategy for musicians and brands across multiple platforms, are the second batch of speakers for BreakOut West 2018.
After almost 20 years at labels, Graham Ashton launched Footstomp Music in 2010 as a music services company specializing in artist, project and event management. Footstomp currently manage BUSBY MAROU, COLIN LILLIE, EDEN MULHOLLAND and TIA GOSTELOW. Footstomp also book Brisbane's number one venue The Triffid and take care of the publicity for their favourite labels Nettwerk and Nonesuch for Australia and New Zealand.
Graham was also the Executive Programmer for BIGSOUND from 2010 - 2014. He has since found himself speaking at events such as SXSW, CMJ, Canadian Music Week and the New Zealand Global Music Summit.
Graham is proud to have worked closely with hundreds of artists including the likes of ROBBIE WILLIAMS, POWDERFINGER, THE LIVING END, PAUL KELLY, THE GO-BETWEENS and MUMFORD & SONS. He is getting more obsessed about music with age.
Juliette Carter began her career as intern at Domino Recording Co in London, 2011. Under the guidance of Jacqui Rice and Laurence Bell, JC started to learn the inner workings of a label and landed her first job as Domino's PR assistant. From there JC went on to run labels in the UK, including her own vinyl imprint at Warner Brothers, before decamping to Los Angeles to focus on managing full time. Joining Constant Artists Management in 2017, JC works with an amazing and eclectic range of artists including Karen O, Mikal Cronin, TR/ST and Washed Out.
Michael Lambert is the co-owner of Edinburgh-based artist management company A Modern Way, which looks after acts including Idlewild, Fatherson, Future Get Down, Tom Joshua and Stanley Odd.

He is also a director of Scotland's award-winning Music Convention Wide Days, which was founded in 2010, and takes place in Edinburgh each April.

In addition to these roles, Michael sits on the board of the Scottish Music Industry Association.
Vanessa Cito develops customized social marketing plans and strategy for musicians and brands across multiple online platforms. With over ten years of experience in the music business, Vanessa built her career in Hospitality, Branding, and Social Media. In addition to her work in Marketing, Vanessa co-founded both show promotion collectives Big Things Productions and People Put Out Productions. Vanessa recently stepped down in her position of 5 years in music management as head of Digital Strategy for Coalition Music to start her new Digital Services Agency, Reach.