Posted On: Aug. 15, 2019
Second Wave of Conference Speakers Announced for BreakOut West 2019!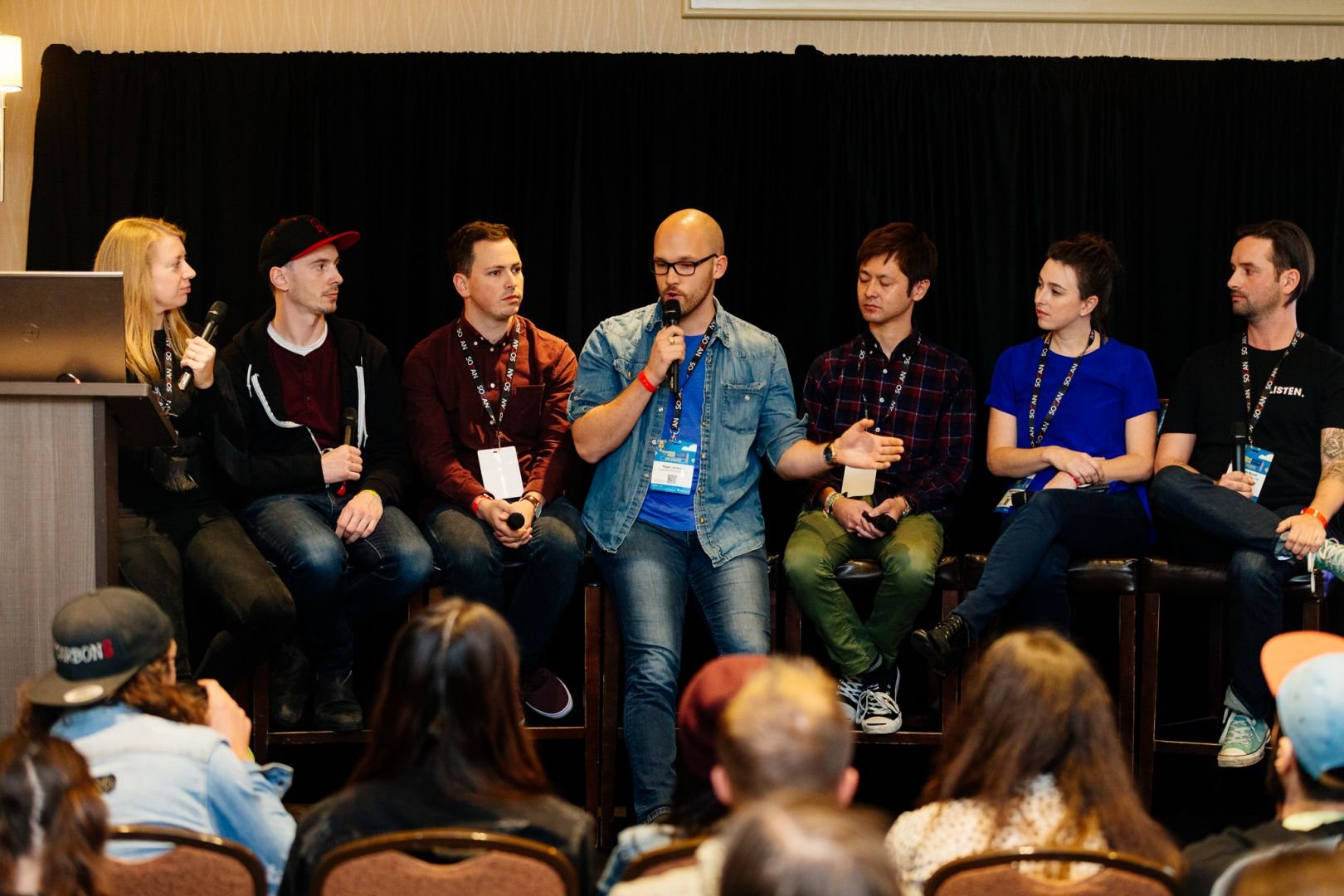 You never know who you will run into on the streets of Whitehorse, but this October 2-6th, you can be sure they will either be your new favourite artist, or a music industry mogul with stories and insights to share. Our delegates, like our artists, match the evolving landscape of the music industry in Canada around the world.
We are extremely excited to share our second wave of speakers, featuring six influential women joining us at BreakOut West 2019!
Roll Into Our Second Wave Of Conference Speakers!
Kiana 'Rookz' Eastmond - Sandbox Studios
Kiana "rookz" Eastmond is an award-winning entrepreneur, the founder of Sandbox Studios and the newly appointed Executive Director of Manifesto. rookz's brainchild Sandbox Studios is one of the most successful Urban Music Artist Development and Recording facilities in Toronto. The studio has opened its doors to both international and local talent such as Cardi B, Tory Lanez, Kid Ink and some of the city's up and coming acts. After working with legends within the music industry as well as budding stars, it became evident to her that Canada lacked the infrastructure to develop of a healthy and sustainable urban music industry. This led to accepting the role as the new Executive Director at Manifesto. rookz has already hit the ground running. The organization which sings a similar tune when it comes to creating a model for creative collaboration and social impact, is gearing up for one of its best years yet. a recognized brand of her own, rookz has workd with Nike in a national campaign that focused on unsung heroes. The campaign highlighted her love for community and the framework that she has built. In addition to Nike, rookz has worked with Google, YouTube Music, Jordan, American Express and Live Nation just to name a few. She has also appeared in The Globe & Mail, ELLE Magazine, Complex, FLARE, Hip Hop Canada and NOW Toronto among others. With a dedication to building something out of nothing, rookz's #CreateFate brand is a testament to being able to do anything because as she puts it, "your conditions don't have to be your conditioning."
Mirca Lotz - [fwd:like waves] / Filmfest München / Keychange / Manic Street Parade
Mirca Lotz is a curator and project manager based in Munich. With her creative agency [fwd: like waves] she promotes live music events – often in in off locations and public spaces: from the riverside to the factory where the orient express was built. Creating extraordinary events by adding lights and decorations and transforming the mere spaces into something beautiful. Mirca additionally curates and produces shows and events for Filmfest Munich, the city of Munich and many others – often bringing together arts, movies, poetry etc. with music and always hoping to add social value to events. In 2017 she was selected as a music innovator for the PRS Keychange project aiming to transform the music industry into a more gender equal one. 2018 she co founded "musicBYwomen" the second from 16 federal German networks for women* in the music industry that aims to built a network as well as create visibility for female identified people in the music industry. December 2018 she conceptualized and produced a new exciting event called "music is the ___ of the future" - a festival about global equality and music in Munich featuring talks, workshops and more. 2019 she started working as a conference curator for the Munich based showcase festival "Manic Street Parade" and working as an event curator for the Virtual Worlds (a project in cooperation with Filmfest München, the Bavarian Film Center and Epic Games). Always open to new projects and proposals!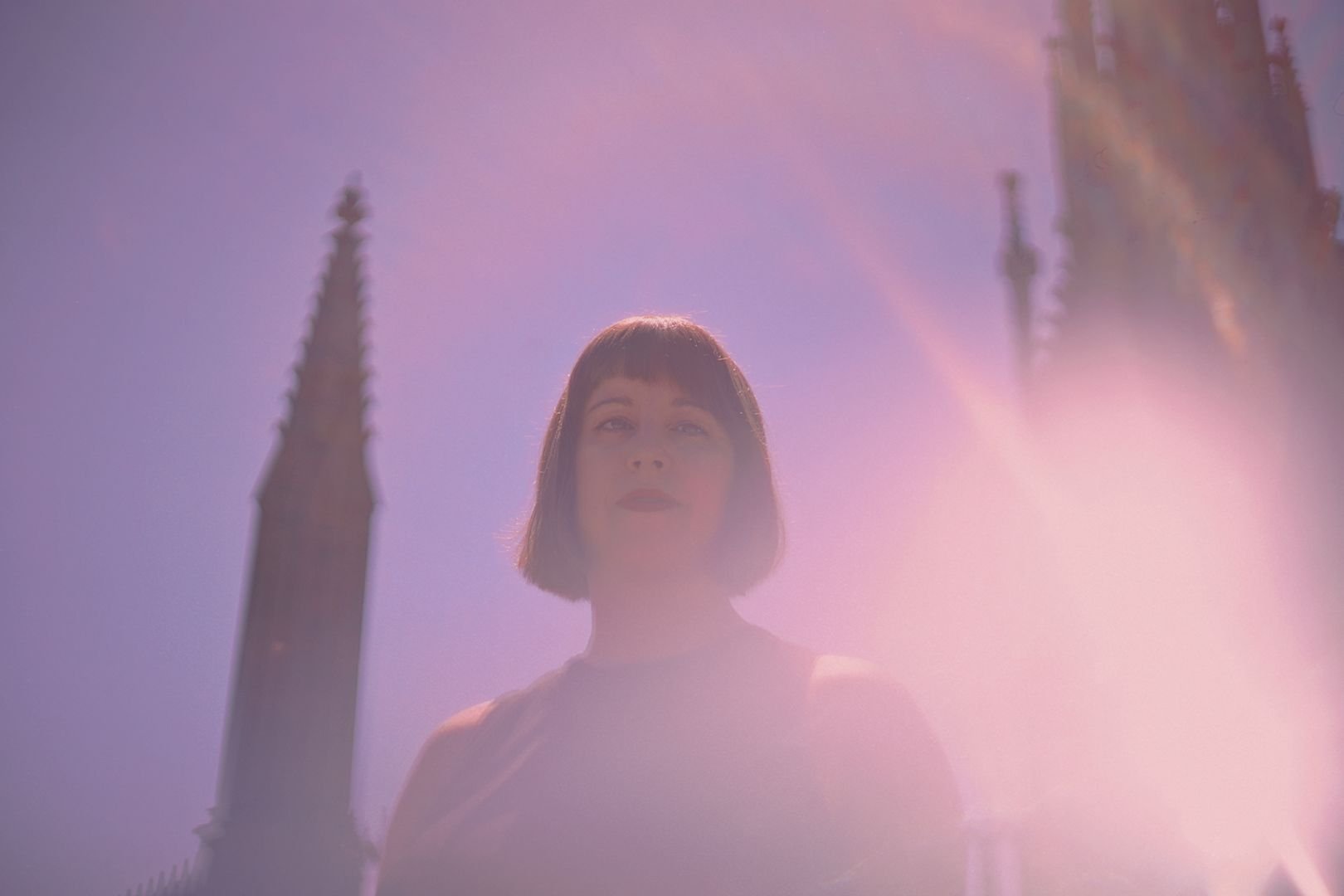 Hill Kourkoutis - Producer / Songwriter
Hill Kourkoutis is a producer, songwriter, composer, artist, multi-instrumentalist and director who works out of her studio, The Lair in Toronto. Hill has produced albums or singles for Jules ("Before You Picked Her" #1 CBC, Top 40 Alternative Radio), SATE, Madison Violet, Leela Gilday, Graph, Eh440, The Cliks, Pavlo, Ghost Caravan and Martha and the Muffins. She has done remixes for Jill Barber, Good Lovelies, Dear Rouge, July Talk and Adam Cohen. As a songwriter, her songs have been recorded by Poesy (Big Machine), Meghan Patrick (Warner), SATE, Graph, The Cliks and Mookie and the Loyalists (Sony), to name a few. She has also composed for Cadillac, The Adventures of Napkin Man (CBC), Paper Girls (Fablevision) and "Blowback" (2018). Her songs have also appeared in television shows and films such as Kim's Convenience (CBC), Degrassi: The Next Generation (MuchMusic/MTV), Killjoys (Space/Syfy), Offspring (Network Ten), Pulling Strings (Film), as well as ads for Urban Planet and Virgin Mobile. As a musician, Kourkoutis has had the honour of playing with artists such as Serena Ryder, The Weeknd, Danny Michel, Martha and the Muffins and Tara Slone and can be seen on the CTV series, The Launch, performing the duties of guitarist in the show's house band.
Andrea MacNeil - Fit On Tour
Andrea has had a foot in the live entertainment industry almost her entire life. Her interest in the event world, coupled with an inborn talent for management and innovative thinking, had her working at an early-age with renowned festivals, events and artists such as Vans Warped Tour, The Tragically Hip, Matthew Good, and Corona SunSets where she led touring groups of 100+ across five continents. In 2019, Andrea Co-Founded Fit On Tour after spending 10+ years in the industry, on and off the road. Andrea has a strong passion for fitness, which developed after overcoming struggles with her own health & wellness on the road. This passion drives Andrea to help others balance their lives and sustain their careers in the industry.
Jennifer Sullivan - memBrain LLC
Jennifer Sullivan is an award-winning brand visionary and futurist with decades of experience developing integrated marketing programs, merchandise licensing programs, trend reporting and forecasting, strategic planning, entertainment partnerships, music licensing, and high-impact retail promotions. Over the past 20 years, Jennifer has worked with a wide range of companies from emerging brands to the world's largest retail, entertainment, technology and packaged goods companies. Jennifer's has created and executed marketing programs for brands including McDonald's, Intel, Logitech, Burger King, Kellogg's, MillerCoors, El Silencio Mezcal, Keds, Vivendi Universal Games, Hasbro, Kraft Foods, Toys "R" Us, UBS, and many others. She has also developed global licensing and merchandising programs for art and lifestyle-based brands and music artists including Paul Frank Industries, Demi Lovato, Emily the Strange, Sony Music Nashville, and will.i.am/Coca-Cola (EKOCYCLE). In November 2010, Jennifer joined Los Angeles-based strategic innovations company memBrain LLC as President. In her leadership role at memBrain, Jennifer founded and serves as Editor-in-Chief of the monthly emerging music magazine, "The STORM Report." memBrain produces STORM events on behalf of clients at conferences including CES, Cannes Lions, San Diego Comic-Con, and SXSW and also also curates a monthly event futurism series for the Soho House West Hollywood across a broad range of topics - from blockchain to video gaming, from food to emerging technologies. An award-winning brand marketer and frequent music industry collaborator, Jennifer was as a 2016 recipient the T.J. Martell Foundation's "Women of Influence" Award for her achievements in the music industry. Jennifer is a frequent keynote speaker and panelist for conferences throughout the world on marketing strategy, brand development, entertainment marketing, and artist and brand partnerships. A former opera singer, music educator, and avid pop culture junkie, Jennifer's passions include live music, tiki culture, film & television, and great design. Jennifer belongs to Women in Toys and Women in Technology International and is on the leadership board of Playcon, the Toy Industry Associations bi-annual conference. Jennifer also serves on the West Coast Advisory Board of Dress For Success as well as the TJ Martell Foundation.
Gabriela Urquiza - Glamrock Agency
Gabriela Urquiza is the Director of Glamrock Agency, a showbusiness company based in Mexico City. Originally created in Buenos Aires in 1999, Glamrock Agency opened its offices in Mexico City in 2012. The agency is well known in Latin America and U.S as one of the pioneers in artist development, marketing strategies, booking and management. Gabriela collaborated in the beginnings of Latin Grammy and LARAS Academy, producing the release of the Academy and the Awards for Latin America in Argentina in 1998 also she brought the first Latin Grammy educational program "Grammy in the Schools" to a Latin American country. She is the former Director of Alternative, Rock and Latin Music Department of Fenix Entertainment Group, one of the biggest South Cone showbusiness company during 6 years. She booked artists for dozens of festivals such us Rock al Parque (Colombia), Personal Fest (Argentina), FIIS (Chile), Quito Fest (Ecuador), Vive Latino (Mexico), Portamerica (España), Pal Norte (Mexico), LAMC (NYC), Ruido Fest (Chicago), Nuevo Fest and Hispanic Fiesta (Philadelphia), among others. Since 1999, Gabriela Urquiza has had a key role in the Latin Market, collaborating with the positioning of some of the biggest Latin artistst in the market. She worked with the #1 artists Calle 13, Draco Rosa, Plastilina Mosh, Kinky, Ely Guerra, Dante Spinetta, Miranda!, Catupecu Machu, among others. Her labor in management includes artists such as: Silvina Moreno, Jonaz (Ex Plastilina Mosh), and in the past she managed La Vida Boheme, Plastilina Mosh, Dante Spinetta, Gonzalo Aloras. In the present she also works in international management with successful Argentinean bands La Beriso y Bersuit Vergarabat. Gabriela created Mercado, a division of Glamrock Agency, a merchandising and experiences company which worked on the merch licenses of some of the biggest artists such as: Paul Mc Cartney, Metallica, Beyonce, Guns &Roses, Iron Maiden, Red Hot Chilli Peppers, Justin Bieber, Black Rebel Motorcycle Club, Calle 13, Miranda, Gustavo Santaolalla, Bersuit , among others . She also works coordinating with M&G of Paul Mc Cartney, Demi Lobato, Justin Bieber, Santaolalla, Il Divo, Draco Rosa, among others.