Posted On: Sep. 15, 2022
SOCAN Song House at BreakOut West 2022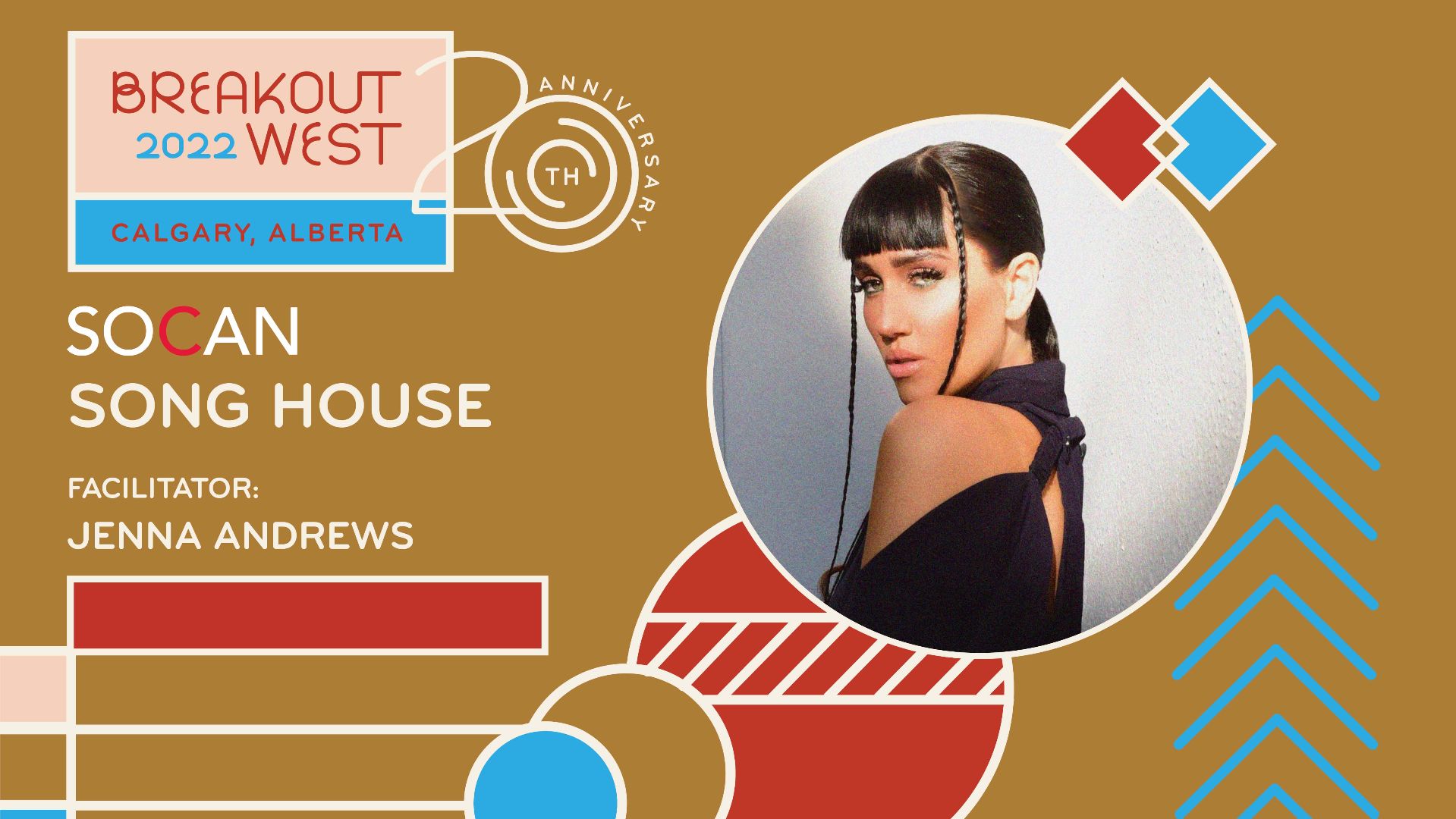 SOCAN Song House 2022 at BreakOut West will be hosted by Canadian singer-songwriter, Jenna Andrews. The Calgary native has collaborated with some of the most renowned names in the market today, including heavy hitters such as Drake, Jennifer Lopez, BTS, Little Mix, Tori Kelly, Jessie J and Benee, as well as producers Noah 40 Shebib, Diplo, DJ Mustard, Max Martin, Illangelo and Stargate. Most recently, she has taken pop singer-songwriter Noah Cyrus under her wing, A&Ring her single "July" and writing the remix featuring Leon Bridges, which has garnered more than 350 million streams to date. She is also celebrating the stellar success of the hit she co-wrote with New Zealand-born singer/songwriter Benee. That hit being "Supalonely", the record that took Tik-Tok by storm, being used in over 10 million user created videos, and streaming over 500 million times to date. Andrews went on to co-write two more tracks with Benee ("Plain" and "Winter"). Both made it as cuts on the New Zealander's debut album "Hey u x" . In August of 2020, BTS released their first ever english language smash hit and now Grammy nominated record "Dynamite", vocal produced by Jenna herself. Following the release of "Dynamite", Andrews linked up with the K-pop superstars once again to vocal produce their remix of "Savage Love" by Jason Derulo and Jawsh 685.Jenna Andrews wrote BTS's smash hit "Butter" which was a #1 on the Hot 100 for 9 weeks, as well as BTS follow up single "Permission to Dance." Jenna also co-wrote "Heartbreak Anthem" by Galantis, David Guetta, and Little Mix which peaked #1 on UK Radio

Twelve songwriters have been selected to participate in this 2-day interactive songwriting workshop. Participants from Western Canada will be selected to participate based on their songwriting skill and will gain valuable insight into the craft of writing a hit song. This initiative aligns with SOCAN's Creative strategy to help members with craft development opportunities to reach new heights in their careers. SOCAN Song House is only open to selected participants.
Meet the SOCAN Song House Artists
Amelie Patterson
Canadian songwriter, Amelie Patterson, is a tall glass of water in the Alt-Folk landscape; refreshing, transparent, and crucial. Her new single, the dazzling alt-pop 'GOLDEN LINE'is about mental health, and staying with someone as they navigate challenging times.
Patterson has already received critical acclaim including winning Alternative Recording Of The Year from the YYC Music Awards in 2020 for 'The Patient Kind.' Her debut album Roll Honey Roll received Alternative Recording of The Year in 2017. Amelie has performed alongside Sarah Harmer, Matt Anderson, and Serena Ryder, and has performed at festivals including the Calgary Folk Festival, BlockHeater, Stampede City Sessions, Jasper Folk Festival, and BreakOut West.
Amelie is a songwriting tour de force drawing heavy comparisons to indie-folk contemporaries including Arcade Fire, Kathleen Edwards, Begonia, and Feist. Patterson served as the inaugural poet laureate of Banff, Alberta.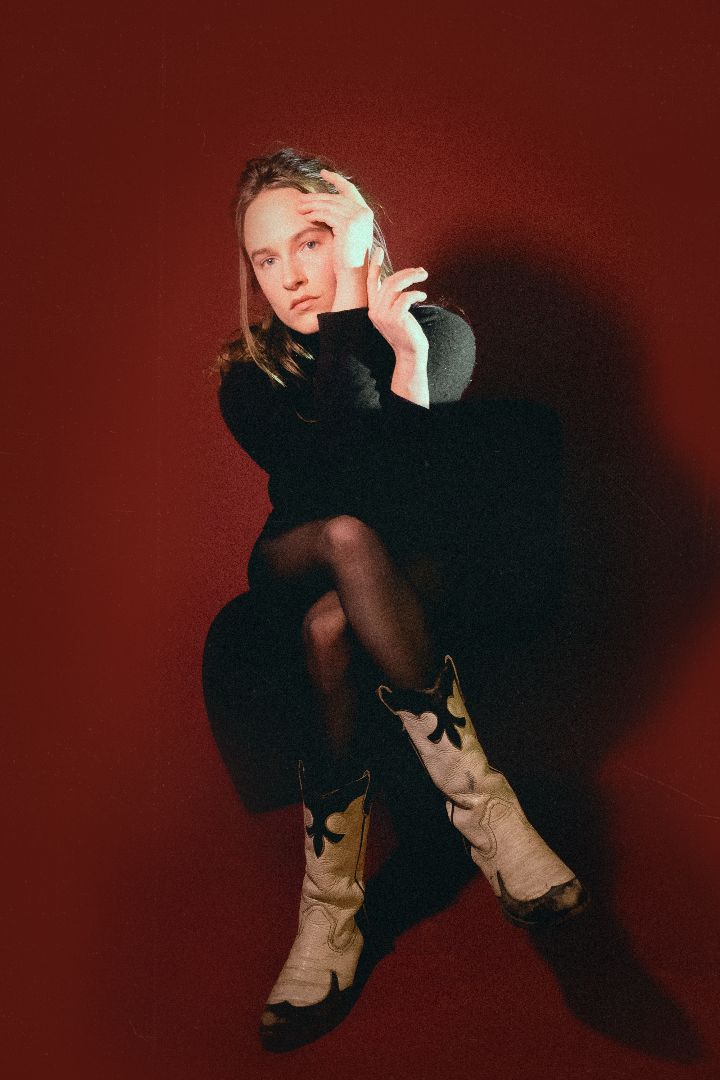 Ava Wild
As self described, Ava Wild creates 'Curvy Music'. Drawing influence from the likes of St. Vincent, Fionna Apple, Kate Bush and Norah Jones her soulful voice can be as sweet as honey and as real as the changing weather. Producing and recording from the bedroom she was literally born in, Ava Wild hold's space for authenticity and expression.
For her upcoming album "Properesque" Ava Wild set out to embrace her voice in new ways. Playing and recording most of the instruments herself, she wanted to become the artist she was looking to collaborate with! She writes about trying to make tea-drinking look as cool as smoking cigarettes and growing up seem as liberating as eating whatever you want for breakfast.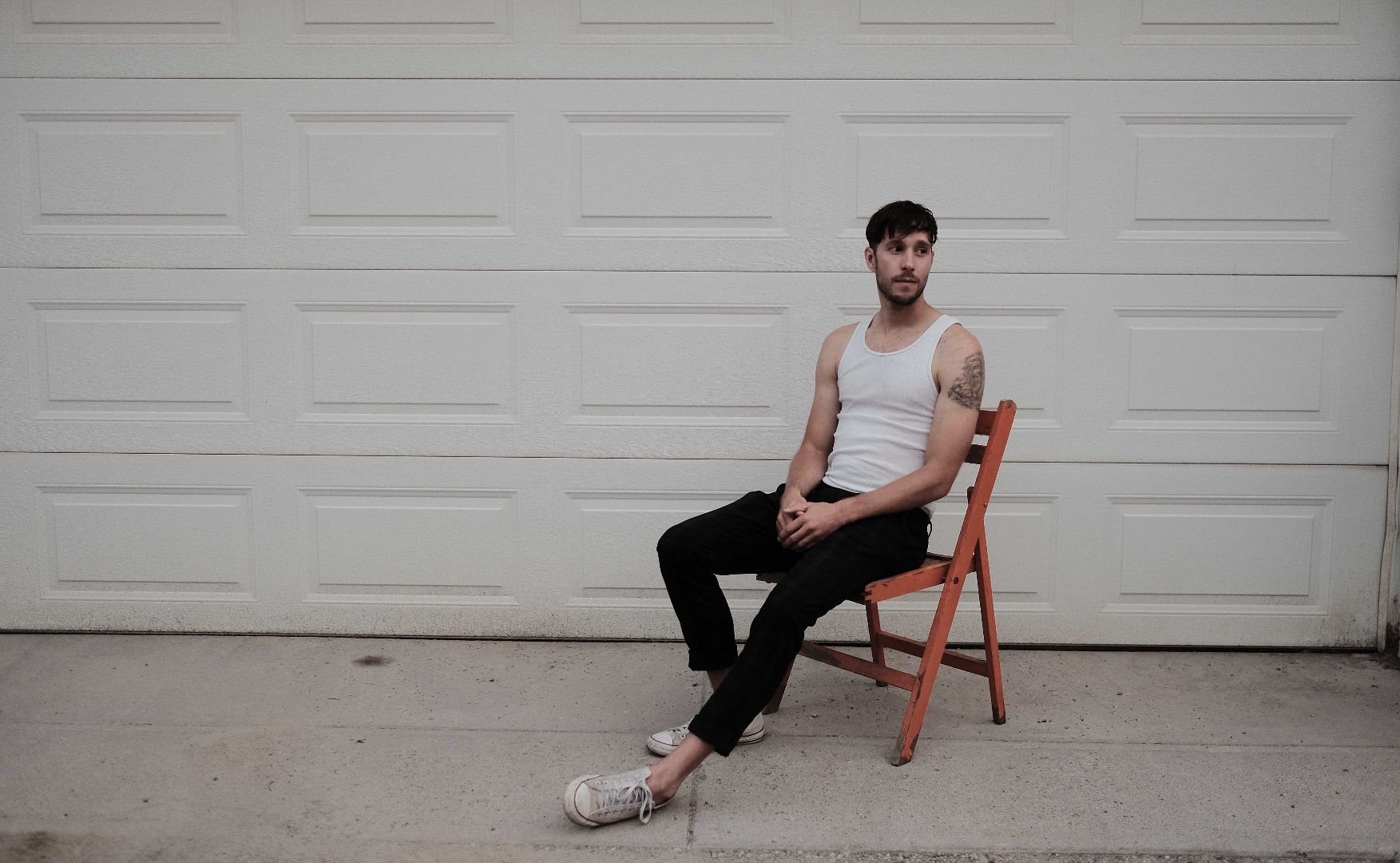 Brayden Bell / Shuffalo
Brayden Bell is the lead singer and guitar player for the indie rock band Shuffalo. Shuffalo has seen many great achievements over the last few years, opening for acts such as Lucy Rose (UK), Said The Whale and Dave Monks (Tokyo Police Club), honing their development in a 6-week mentorship program with Warner Music Canada Ex Vice President Steve Waxman and winning two YYC awards in 2019 and 2020 (alternative recording of the year & The Prophets of Music Emerging artist Award).
After their string of latest single releases recorded and mixed by the incredibly talented Matt DiPomponio and Juno nominated Ryan Worsley (Dear Rouge, Said the Whale, Monowhales), Shuffalo is set to hit the studio in the coming months to record a brand new EP.
Brayden is also one half of a writing/production duo called We Are Crickets with singer/songwriter Amelie Patterson, where they write and produce custom music for film and advertisement. They have created for companies such as McDonalds, Dos Primos Tequila (Thomas Rhett), Lazada (Singapore) and many more. All together, their client video views have reached the millions.
Brayden Bell is currently working on recordings for his latest solo project. This is a realm where he can experiment with genres, production techniques and songwriting. Brayden plans to release multiple singles throughout the winter, with an EP release set for spring of 2023.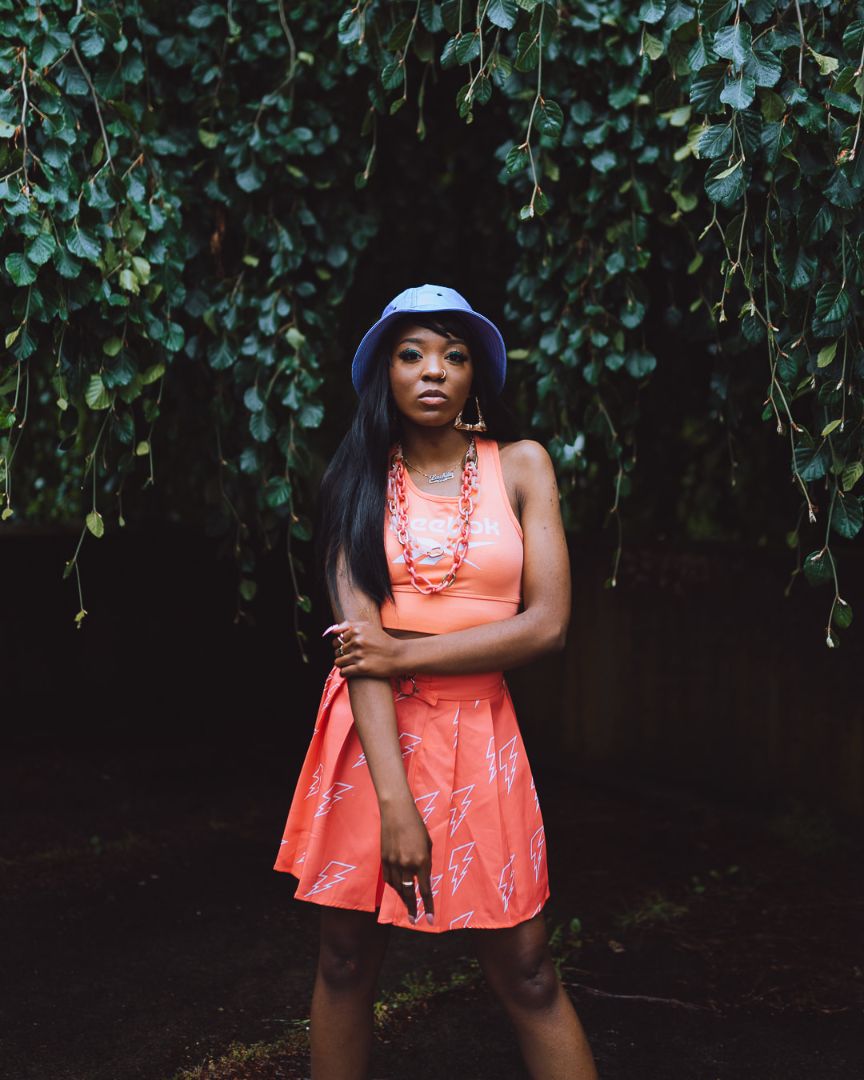 Camille Brereton / Lowkita
Lowkita was born in Calgary, where she began performing as a dancer at the age of 5. Her love for dance then grew into a passion for music, and at the age of 8, she began writing her songs. After making friends with a classmate who wrote poetry, Low would take her lyrics and sing or rap them over beats downloaded from Napster. From then, there was no stopping her from performing in local talent Showcases to opening up for Xzibit. Low decided it was time to move. In 2012 she left Calgary for Vancouver to further pursue her dreams.
She continues to perform around in and around Vancouver any chance she gets. Along the way, Lowkita met DJ and Producer MrFloetic, and in 2016 she released their first EP called RUDE.
Over the past few years, Lowkita has been working to find her voice and build her catalogue. In 2019 she received a demogrant from creativeBC and released two songs while learning more about the recording process.
Throughout the pandemicLowkita has gone on different life ventures within the entertainment world, such as acting. In August 2020, she was able to take part in programs such as Equity X Production Mentorship Program, where she began her journey into beat-making and producing. She also recently received her certification from the Clive Davis Institution x Yellow brick. In the Essentials of Music Business In 2020, she performed at her first virtual festival, Safe and Sound and continued to release Freestyles Via Soundcloud and a music Video for Fiyah. Until February, she released her next single, In my Feels, which is Mr. Floetic produced.
Lowkita is currently gearing up to release a few projects throughout the year including her newest release Indigo and Likkle Honey Music video. You can expect a mixture of Hip Hop and Dancehall production with melodies and lyrics to match.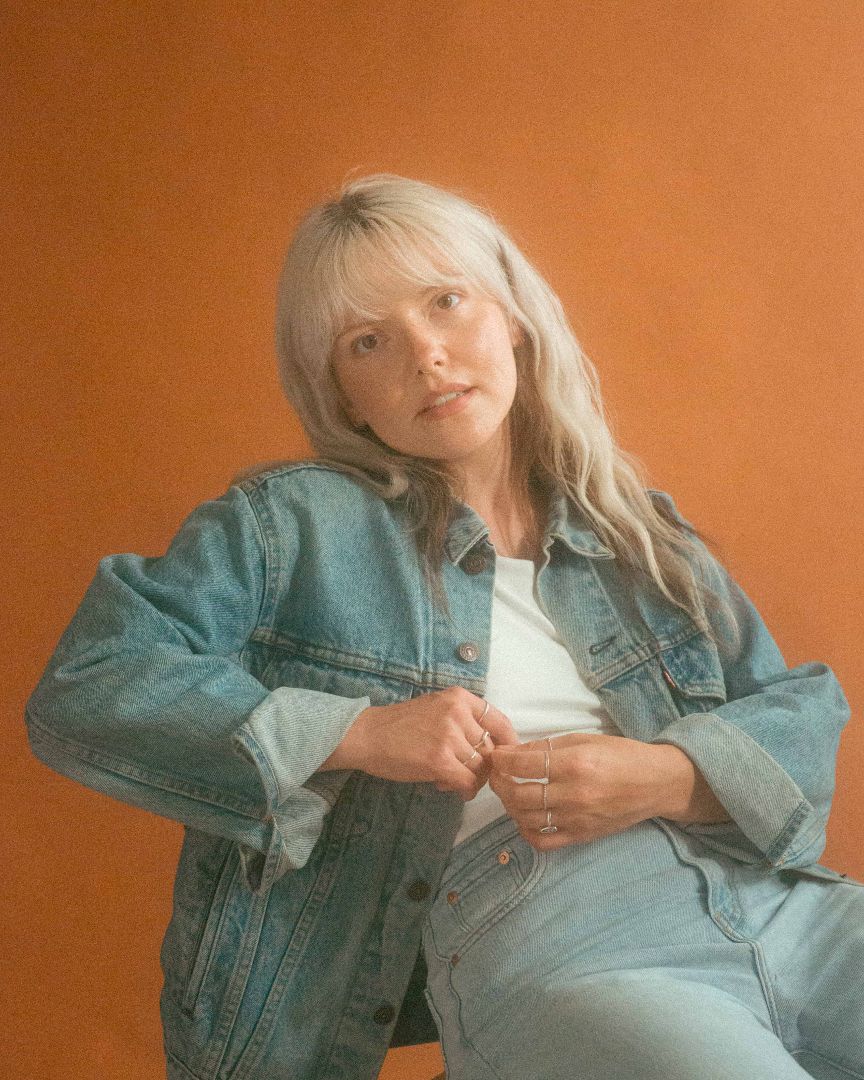 Cassidy Mann
As a lyricist, singer-songwriter Cassidy Mann often reshapes a small moment into a powerful and poetic song that feels both personal and relatable.
"My favorite thing is to write about tiny things that make the bigger picture more important somehow," she says. "It's interesting to me how memories are interpretable."
Mann's latest EP "If It's Not Forever" served as a catalogue of how her early relationships ended and why – and she hopes that other people feel seen and comforted by her stories.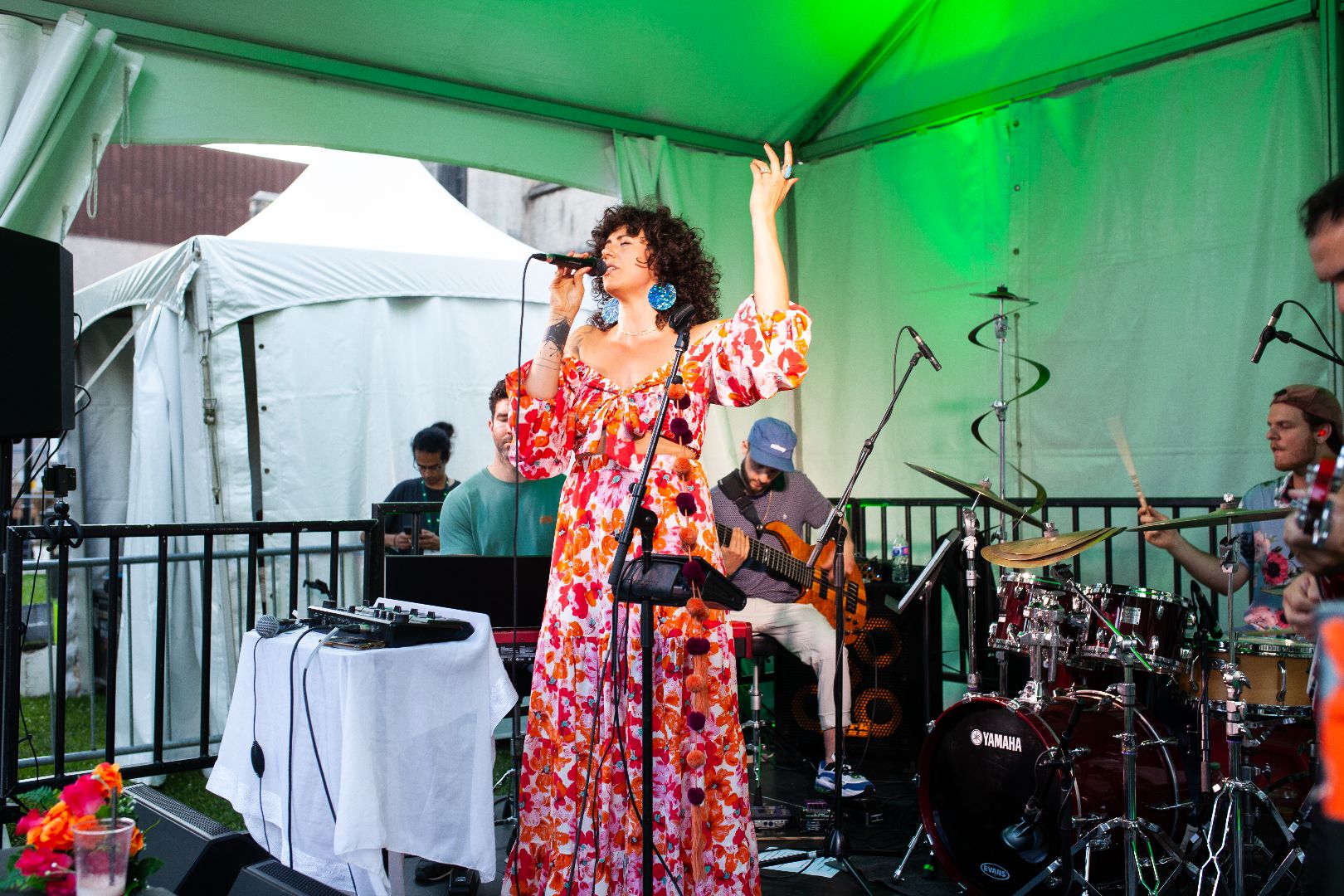 Dee Lansberg / the della kit
Queer Vocalist, Songwriter, Producer, & Music Teacher, the della kit was born into a lineage of Jewish and Italian Jazz musicians in Boston MA. She was raised as a wildflower in BC Canada, road tripping through mountains to the sounds of Quincy Jones, Ella Fitzgerald, and Joni Mitchell. Her career has taken her all over the world supporting R&B and Hip-Hop legends such as; Mos Def, Miguel, and ?uest Love, and led her to signing with Art Haus, alongside Serena Ryder & Adria Kain. Over the last few years the della kit has created a dreamy, Jazz-inspired neo-soul record with producers Astrological and Mr. Carmack. Collaborating with an array of artists and musicians, including; Lafa Taylor, iamtheliving, & Scarub of The Living Legends, this album captures her evocative stories of healing and self-love. "Moonbeams & Frequencies" is a cultivation of the soul-driven energies and boundless musical influences that are woven into the fabric of the della kit's journey to this day.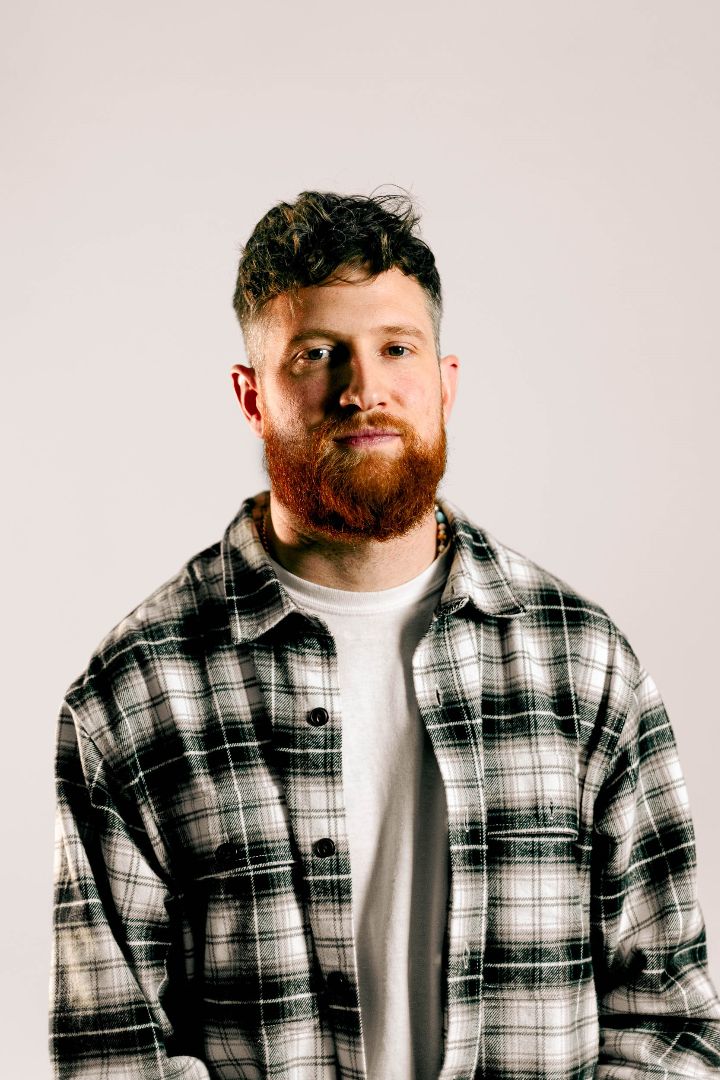 Jared Daniel
Calgary born R&B artist Jared Daniel makes music you can feel. The deep groove of his beats and vocals opens him up to share his story with soul and conviction. Some highlights from his year include dropping his debut project "Don't Worry About Me," signing a distribution deal with AWAL, becoming the Marriott Calgary's Artist In Residence, opening up for T-Pain, Lupe Fiasco and Mario as well as performing the Ada Slaight Hall alongside Juno-nominated Zenesoul in Toronto. Lastly, Jared has been nominated for the YYC Music Awards R&B Recording of the Year. His highly anticipated debut EP, "Lost In Translation" drops February of 2023.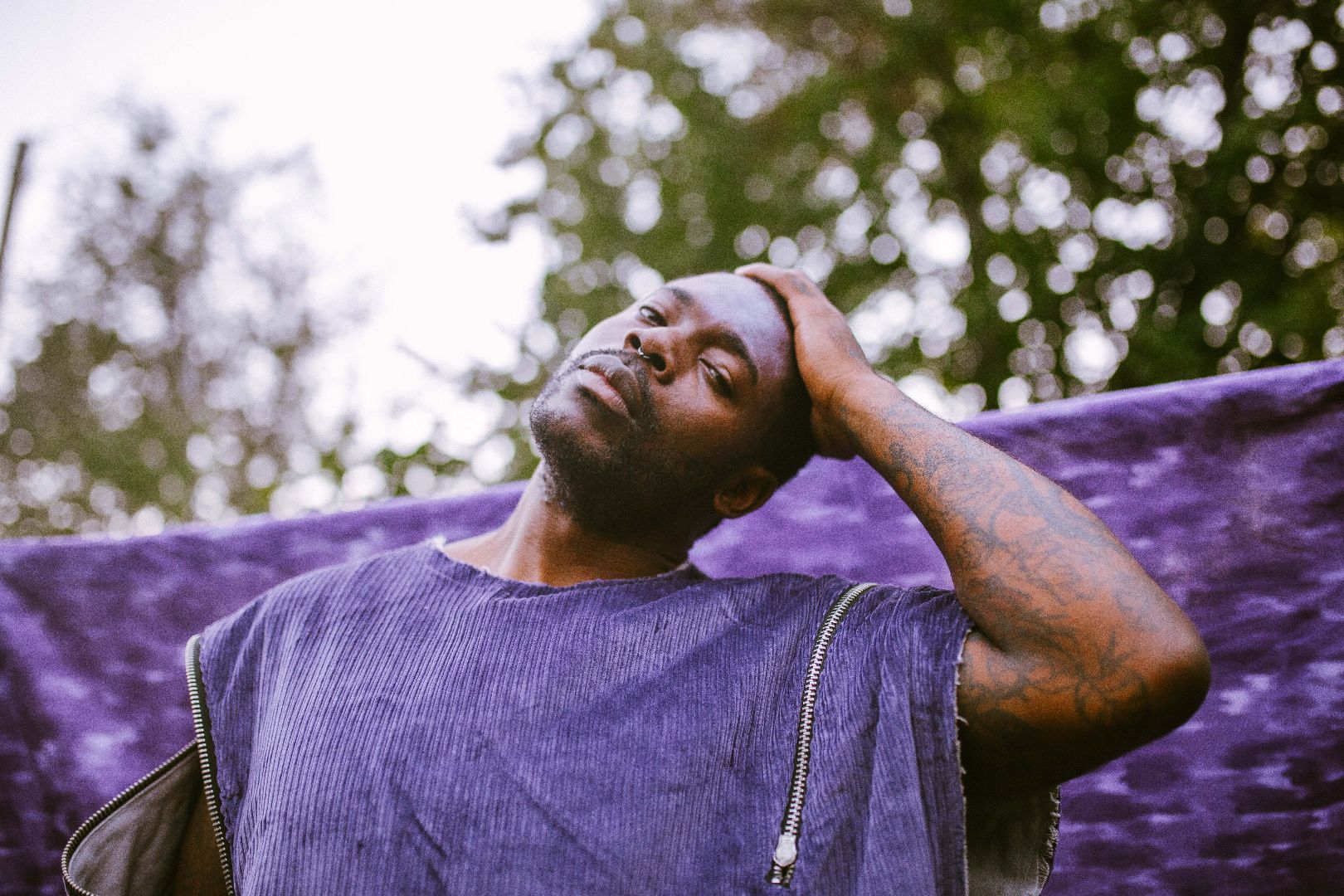 Mauvey
A highly energized and articulate emotional wreck on stage, Mauvey's goal is to create and generate love, both on and off stage. "My message will always be Love" says Mauvey, who has designed his projects of Love through his creative narratives which use intentional songwriting, intelligent melody, and hypnotic beat. "My mission is to distribute Love, and there's no better way to do that than through music".
Born in Ghana, West Africa, Mauvey grew up in the UK and Vancouver, Canada. An artist, performer and songwriter, Mauvey creates his own unique sound and style of alternative pop music, with reflective influences of Michael Jackson, Kanye West, Oumou Sangaré, Prince, and Labrinth.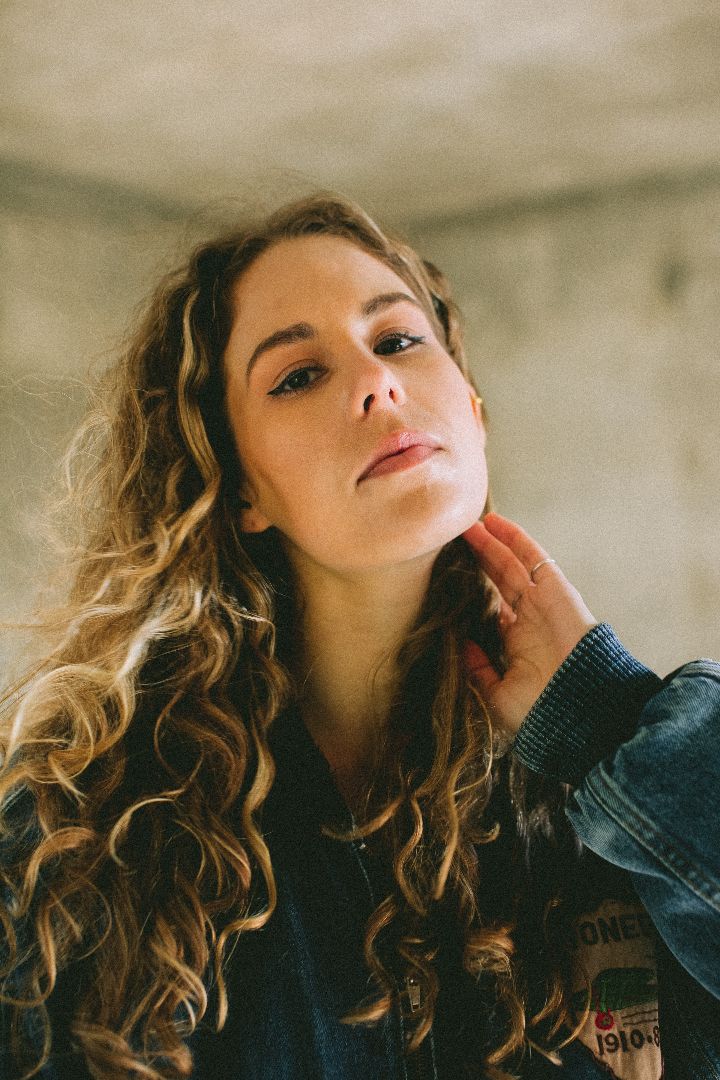 Michaela Slinger
Michaela Slinger is a left-of-centre pop artist and "legendary songbird in the making" (The MRG Group) crafting songs that exist at the intersection of pop, indie, and singer-songwriter. Her stop-you-dead vocals and poetic observations about love, aging, and selfhood feel at once timely and timeless. She independently released her first single "Flux" in 2019, and her debut LP 'Panorama' (604 Records) came out in April 2021 to commercial and college radio charting and editorial playlist support. The record focused on how "relationships expand and contract within 21st century pressures," and showcased Michaela's unique knack for emotive and story-focused lyricism.
Since then, Michaela has written her sophomore EP between Vancouver, Toronto, Nashville, and Los Angeles. The new project is produced by multi-platinum JUNO winner Ryan Stewart (Carly Rae Jepsen) and slated for release in April 2023. Until then, Michaela continues to wow audiences with her live show experience, and played festivals across the country this summer including Tiny Lights, NXNE, Laketown Shakedown, Khatsalano Street Festival, and Filberg Festival.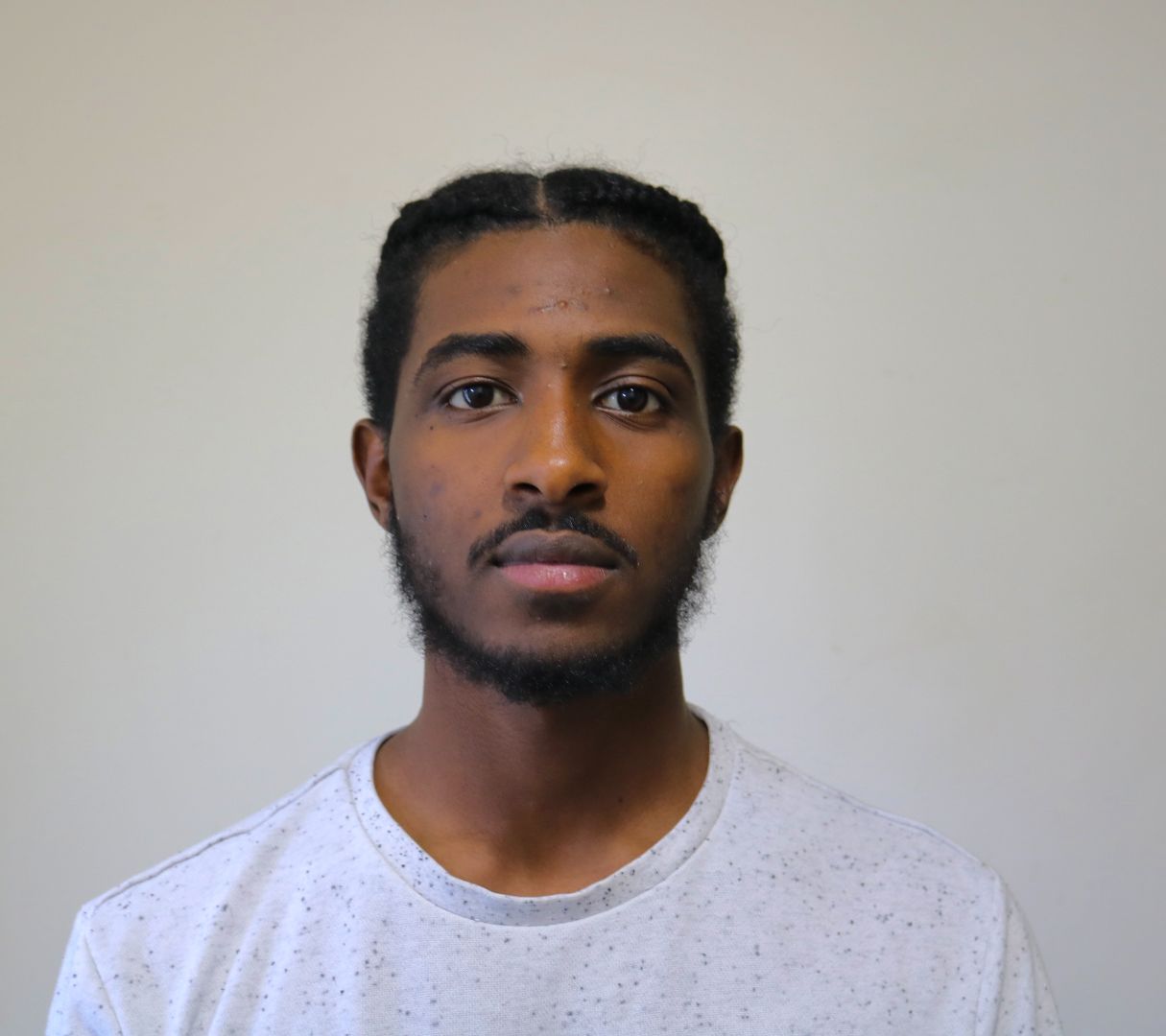 Mustafa Fadi El Mola / Moto
Edmonton Music Award Nominee, Moto is a 23-year old hip-hop artist and songwriter from Edmonton, Alberta, who has been actively working on his craft as an artist for over a decade. Starting off his career as 1/3 of the former hip hop collective The Overachievers (T.O.A), who performed over 100 shows in western Canada from 2010 to 2015 before disbanding.
As a member of T.O.A, Moto opened for artists like Republic recording artist Akon, Roc Nation recording artist J. Cole and Rostrum Records recording artist Mac Miller, in addition to receiving radio airplay on CBC Radio and multiple campus and community radio stations across Canada.
With the group disbanding, Moto began focusing on solo endeavors. While pursuing his solo career as a Artist, Moto released a single called "Million" that would get a premiere on Noisey. The buzz surrounding the release prompted Moto to do an Instagram freestyle series called Moto Mondays where he would release a video of an exclusive freestyle verse every Monday. The series would cap at 22 videos. Moto now continues to actively work as an Artist and Songwriter.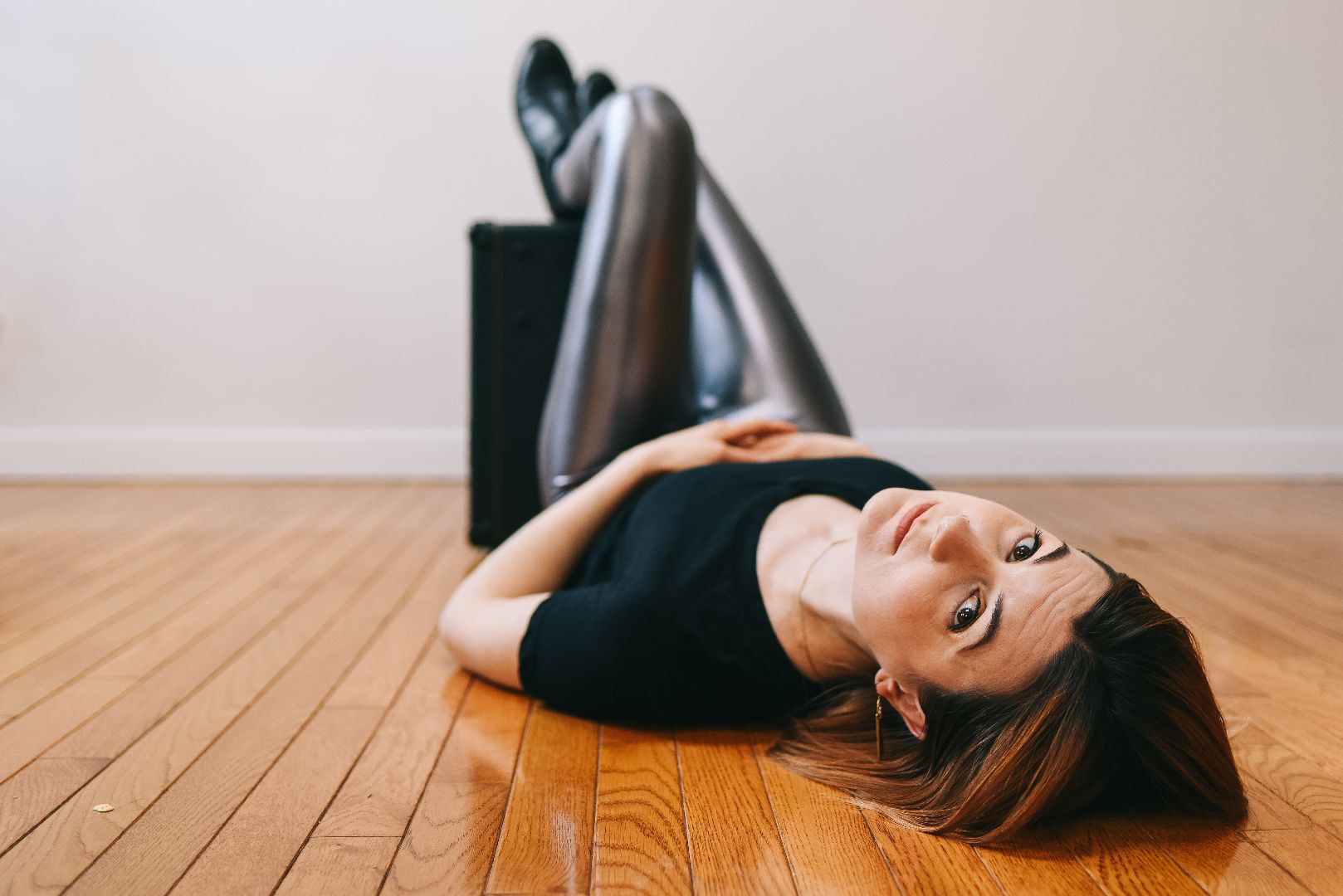 Olivia Street / King of Foxes
When you turn on a King of Foxes tune, it's a safe bet that the skies will open and alien aircraft will appear, the ark of the covenant will descend before ye, and all of your childhood pets will arise from the dead. Also, you'll hear an indie alternative artist whose undeniably catchy tunes have earned her a Rock Artist of the Year nomination at the 2022 Western Canadian Music Awards. Fronted by singer-songwriter Olivia Street, King of Foxes has released two critically acclaimed albums. Salt & Honey was a favourite at CKUA radio, earning the #42 spot on the station's Top 100 Albums of 2019. Her third LP, Twilight of the Empire, is out September 16, 2022. Recorded over the course of the pandemic, in a basement with beige shag carpet on the walls and a Wurlitzer in the closet, it's an album filled with purpose and understanding.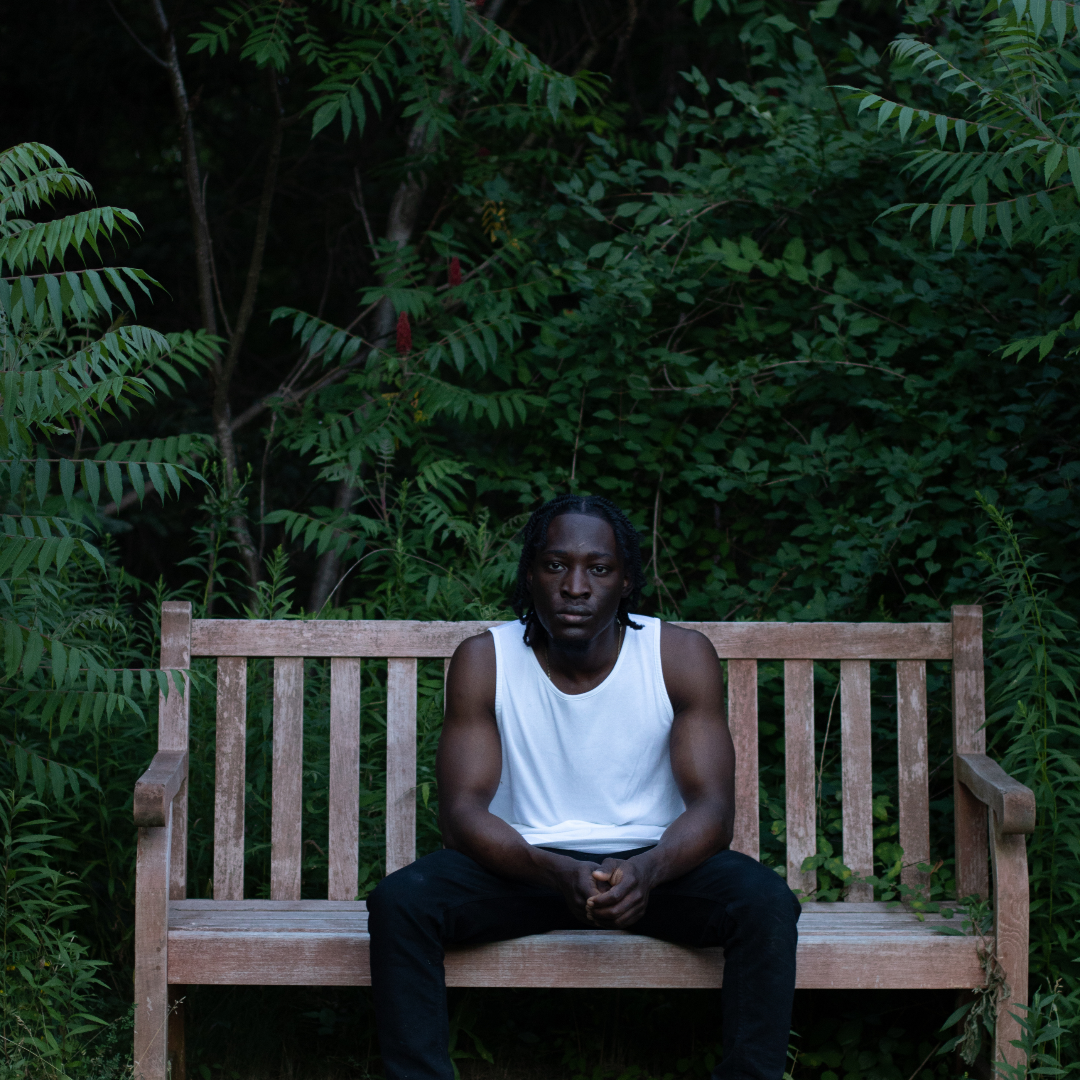 Victor Adeolu Oriola / TOVA
Nigerian born Canadian R&B singer TOVA is quickly becoming a staple of Canadian R&B. Since his debut in May 2020, he has been making strides and has earned a name for himself as an accomplished vocalist and storyteller. TOVA melds together introspective lyrics, relatable narratives with a captivating soundscape that encourages the listener to live in the moment.
Beyond all the subjugation of music into genres and sonic forms that often do not capture the essence of its existence, there are, perhaps, two important frameworks for understanding music at its most elemental: there is music that belongs to the people by being, with the artist merely a conveyor of the message; and there's music that is a natural product of inner monologues and therapeutic sessions by creators that triggers intense feelings from which the audience extracts their separate meanings upon listening. TOVA's music is in the latter camp.